Falling Apart
August 17, 2018
Third post in an eight post series.
I need to clarify a couple things at this point of the story.
Firstly, I was not aware of my underlying motivations, my need to follow authority to find security. But I was very conscious of what I thought my role was as a good wife.
My job as a good wife was to not only support, but follow, what Damien wanted. I did this willingly and happily. And there wasn't a lot of internal conflict because believing I was following the right authority made me feel really secure.
My diet became a way of shoring up my security. Both the security I sought in good physical health (reducing my chance of disease, discomfort, pain and suffering) and the security I felt in being a good wife.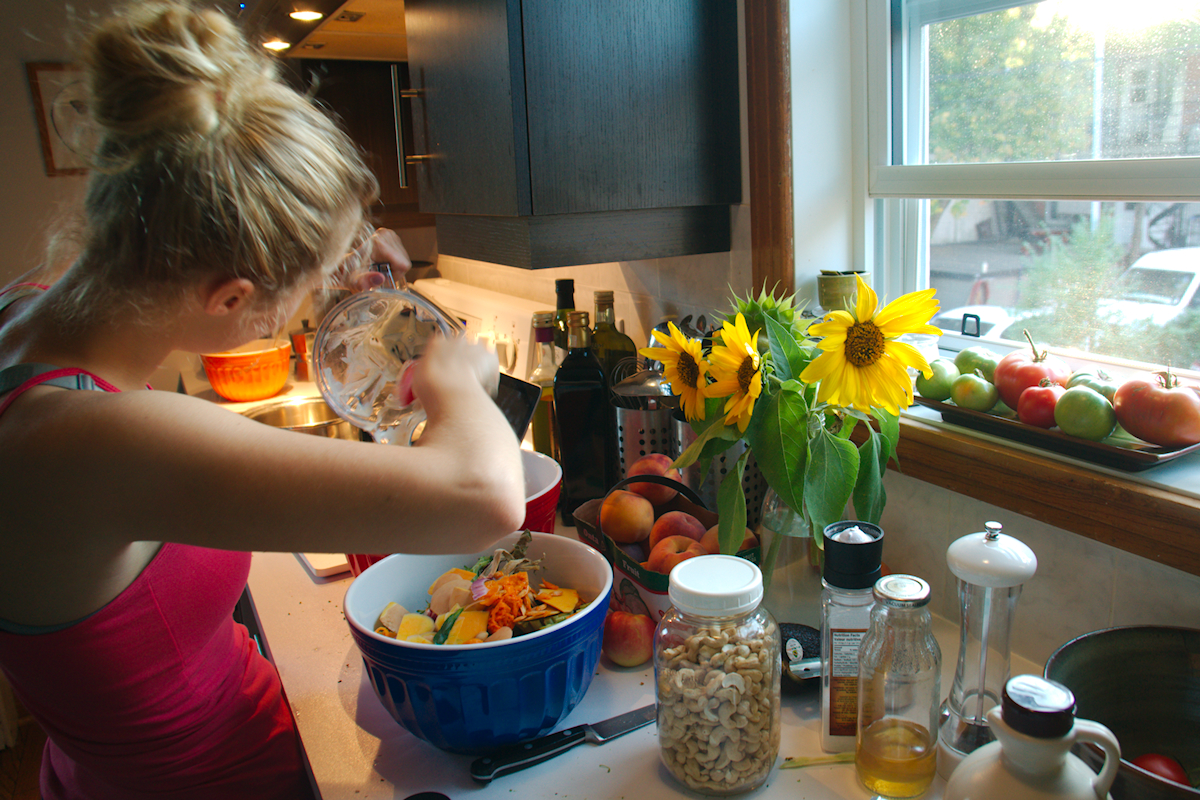 Second, Damien is a really good guy. Trust-worthy, egalitarian, and non-judgemental.
I am certain that when I was dating Damien and considering him as a life-partner, the Spirit and my subconscious self were guiding me to this type of person. Leading me to someone "worthy" of my loyalist tendencies. Someone who would not take advantage of that character trait.
This trait of mine is both life-giving to relationships (when I'm on your team, I am SO on your team) but can be destructive and self-sabotaging in unhealthy contexts. Damien is not the kind of person who seeks to dominate people. He's always felt safe to me.
Damien never asked for my misplaced trust in him. He never asked or expected that I elevate him to the "trusted authority" in my life. He operates from a different place, different motivations. He has his own core issue, and that isn't it. I gave Damien this power in my life, this elevated status, freely and happily. Seriously, I was so happy I could rest in having found the trusted authority in my life. I had found security.
By this time we were living in Maine. We had another baby. And we kept on track with our plant-based eating and found new authorities to follow and trust.
Vegan and restricting all processed or refined ingredients including sugar and oil was the way I cooked for years. I spent a lot of time in the kitchen to make all these whole healthy meals and snacks.
Cooking wasn't ever my favorite homemaking activity but I did get a lot of satisfaction and meaning from caring for my family this way. It was an easy metric I could use to assess if I was a good wife and good mom. (More on the good mom issue a little later in this series.)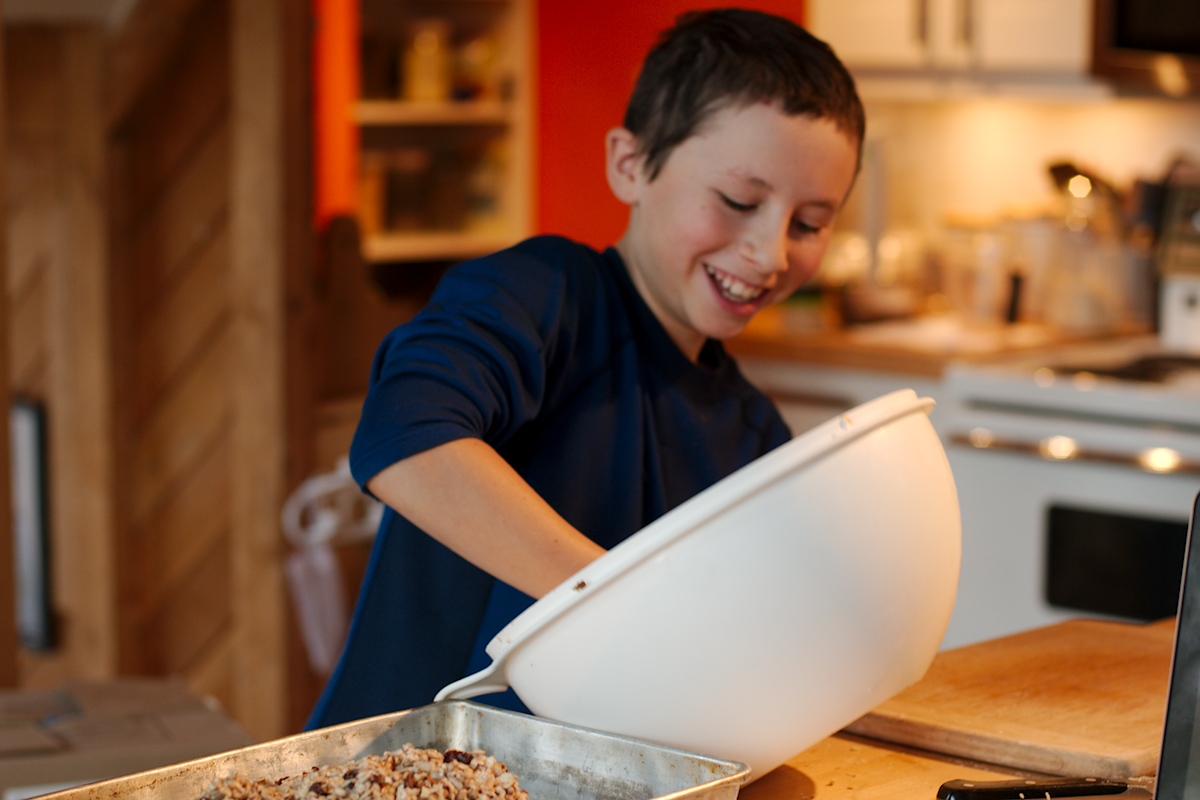 We left Maine, returned to Canada, and with that change in status I could pursue paid writing gigs so I wrote articles about vegan cooking. You know what they say, write what you know. Well I knew cooking all right! And I knew how to be vegan and how to raise a plant-based eating family.
I had been onboard with this diet for many years and our family had excellent physical health (impossible to say if this is correlation or causation, but it was convincing nonetheless). We had influenced dietary changes in our extended families. We had raised kids who ate vegetables. (And knew how to cook vegetables!)
But I was starting to ask questions and have doubts. I was starting to feel defensive and insecure. There were so many alternative diets out there now. Increasingly in my online world, traditional, paleo and locovore diets were very popular. And they often reported similar health benefits.
I started to question the authority I had given to Damien, and the experts I trusted, in this area.
What if these other people were right? What if there was a better authority? Who could I trust?
It all started to fall apart, like a few other things in our marriage, when we hiked the Appalachian Trail. We never planned to be vegan on the trail, though we intended to eat as healthy as we could. We ate a lot of dehydrated veggies and didn't subsist on ramen noodles and snickers, definitely a nutritional win.
But so much of our household food rules went out the window on the trail, rightfully so. Every food was fare game, whenever it was offered or wherever we could find it. All those trail magic roadside coolers with cold sodas (all this soda was a novelty for our kids!) and the town stops with burgers, fries, and pizza. We ate at McDonald's - cheap food & free wifi. And loaded our food bags with more packaged foods than we had ever eaten in our lives.
I didn't have any problem eating all those foods. I was burning so many calories, my body said "eat" and I listened. I felt the same for the kids, eat whatever you want. High salt, high sugar, and highly processed foods were staples to our diet. Along with those dehydrated veggies and other health-supported foods that we cooked our suppers with.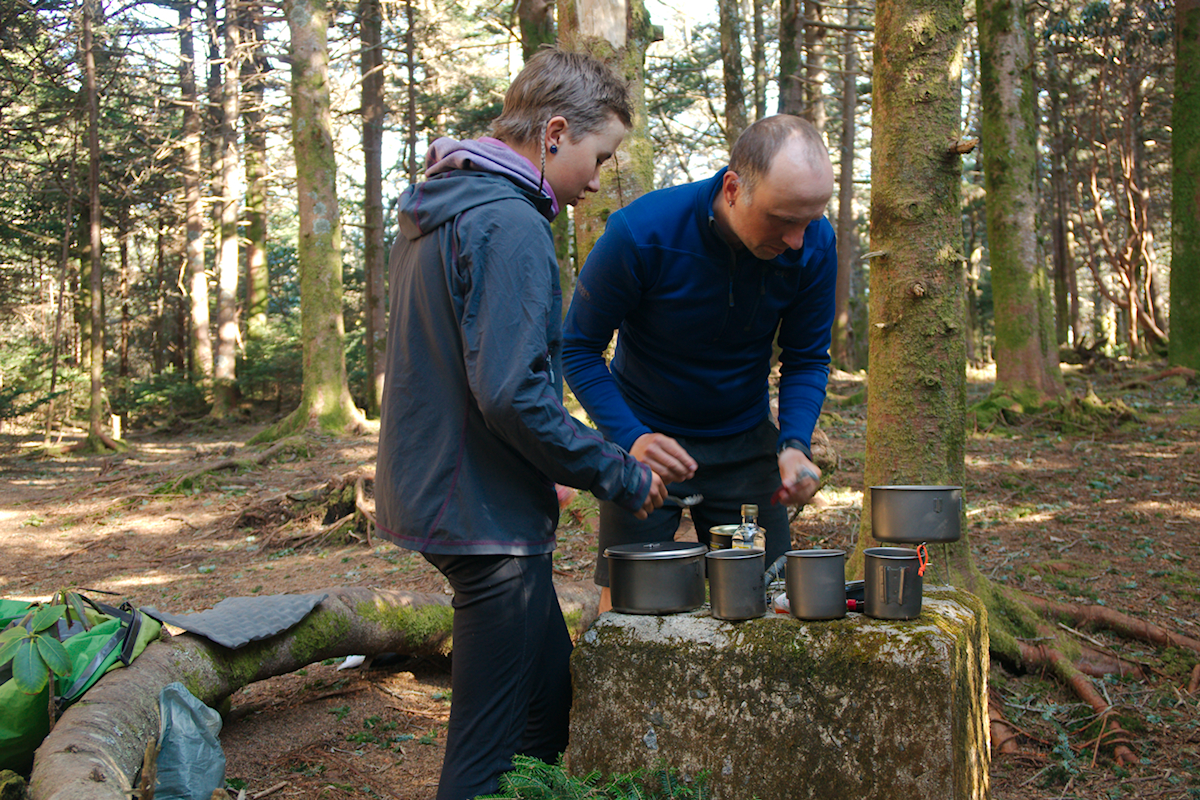 My belly and my body didn't have problems with this, we were hungry, we needed calories, but my brain did. It was a cognitive dissonance from the rest of my life. It felt like we were making compromises on our values for a short-term gain and goal and this made me question the values. I understood that desperate times call for desperate measures, and this was a season of life, but I still couldn't reconcile the contradiction of what I thought was best to eat and what I was (happily & hungrily) eating.
I was starting to get tired of it all. Tired of thinking so much about food. Always asking myself are we eating the right thing, how do we really know? How do I reconcile how much my body enjoys this food when my brain says this is "bad"?
Next post: Throwing the baby out with the bathwater
Never miss a post. Receive all blog posts, in their entirety, to your inbox. Subscribe here.
Renee Tougas participates in affiliate marketing, including the Amazon Services LLC Associates Program. Whenever you buy something on Amazon from a link you clicked here, I get a (very) small percentage of that sale. See disclosure for further explanation.
Part of Series
Resource Library
You can subscribe to comments on this article using this form.
If you have already commented on this article, you do not need to do this, as you were automatically subscribed.