Breathe In ~ Breathe Out
June 15, 2012
Yesterday the kids and I went downtown, to the Old Port. We ate lunch in the courtyard of Notre Dame and spent the afternoon at Pointe-à-Callière - Montréal's Museum of Archaeology and History. I highly recommend this museum. Fascinating. We all loved it.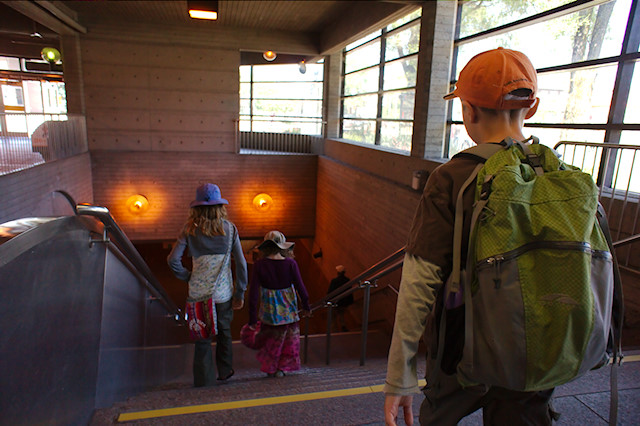 We took the Metro back home again in the after-work commuter rush and got in the door shortly before 6pm.
And what followed was perhaps my favorite part of the whole day - the self directed retreat to quiet corners.
The hush that falls over my brood after being out and about. The natural desire to turn inward, to breathe in.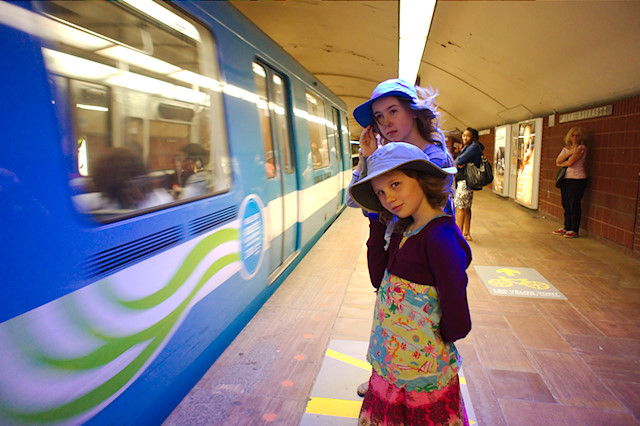 Outward activities - when our energy is engaged in the world (which may be in or out of the home), alternated with inward activities - when we fill that energy with quiet; is a pattern I've established in my personal time management and in our parenting and homeschooling in general.
The breathe in, breathe out principle.
I take no credit for this idea. I think it's a yoga thing and a Waldorf principle also (do correct me if I'm wrong, I'm not a Waldorf devotee). I know it's a recurring theme on Erin's blog Exhale. Return to Center.
So what I'm sharing here is not ground breaking truth. Simply an echo of many other voices.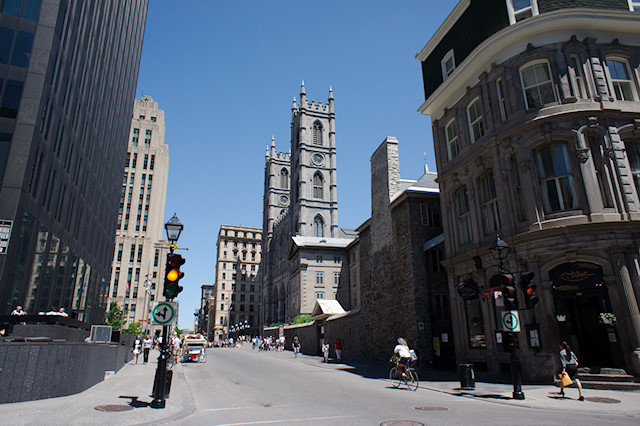 Some days the contrast is stark, like yesterday. A period of intense activity and serious hustle and bustle in one of North America's most thriving cities followed by pure quiet time at home. Honestly, the house was silent. It was delicious. Other days the contrast is less pronounced but still present.
The kids and I move through most of our days this way. Individually and collectively weaving our way out of breathing in and breathing out type activities. I've been "structuring" our days this way for years, before having the words to explain it.
Following this rhythm comes naturally, if we are tuned into our bodies and nature. Like I talked about in a post late this past winter, my feedback loop is short. I cannot go for long periods of time in a high energy space without re-filling my well. This means I don't sacrifice my personal care practices to go-go-go. I just can't do it.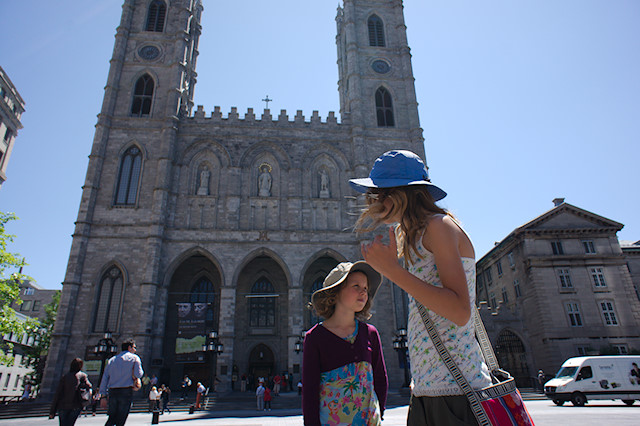 We do our children a great service when we teach them to listen to this natural rhythm. When we model for them how to respect what their bodies are telling them. And when we make space in our family lives for plenty of "breathing in".
What does this mean practically?
It means guarding your time and your days to let this outward, inward routine happen.
It means not over-scheduling.
Summer is a perfect time to practice breathing in and breathing out. When school lets out and many of us have more "say" in how our days unfold.
It's tempting to string days together with all the wonderful things to do. But somehow these activities lose their wonderfulness when there is just too many of them back-to-back. Know what I mean?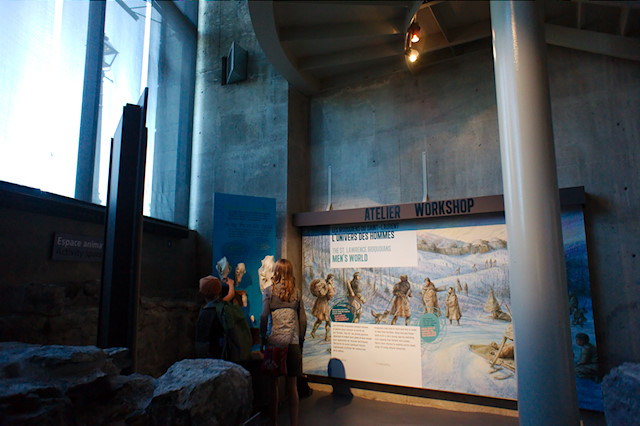 I've had to really practice this principle living in the city for a month. There is so much to do here and we leave in just two week. But honestly, if we pack too much into our days we get cranky, not to mention don't eat as healthy because we don't have time to cook.
My kids seem to thrive in this type of rhythm. Which might explain why it doesn't seem to matter where we live. We follow an inward, outward pattern that works, and has for years.
One of the great things about summer is that breathe in and breathe out can be woven together. Like trips to the beach. In fact, I find most anytime in nature to be a "both" activity, which is probably why being outdoors is so centering for our family, because it literally is.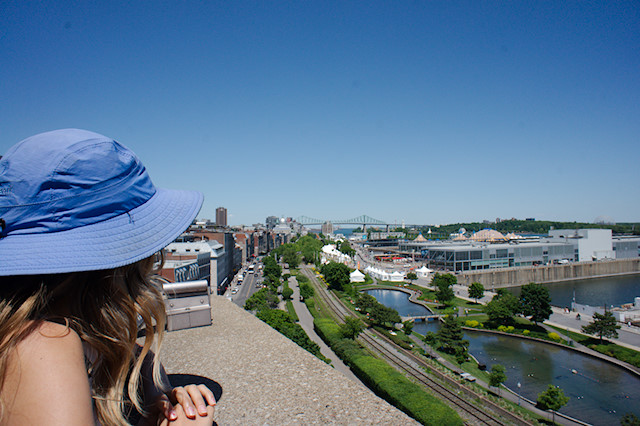 A practical tip
One of our favorite breathing in activities is reading. Another is crafting, but we haven't done too much of that this month since we didn't bring our whole craft kit n' kaboodle with us to Montréal.
But what if you don't have independent readers? Audio books to the rescue.
I talk about these a lot at FIMBY because they are one of the tools in my parenting bag of tricks that does not get old.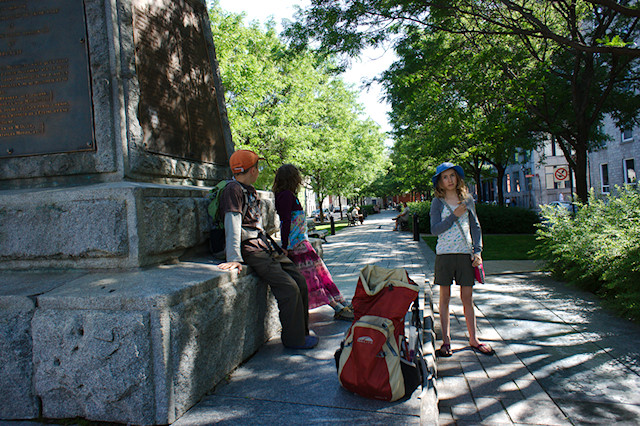 Céline has been an advanced reader now for years. My other two are more slow to the reading scene (something I will be writing about in depth later this summer). Audio books have filled this gap quite nicely.
Audio books allow mama some breathing time also since you aren't required to be reading. I think these are a great alternative to TV if you are looking for one. For me it's worth a subscription to Sparkle Stories, Audible or paying library lending fees (if you are lucky enough to have a good selection of audio books in your library).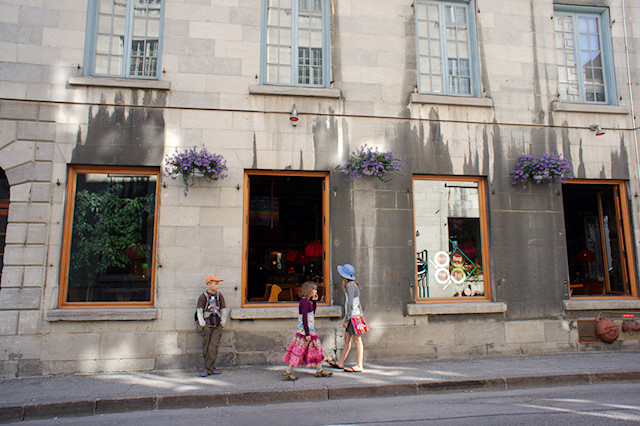 My writing at FIMBY this week took on a life of its own as I thought about our life routines no matter where we live. I hadn't planned to write about this but I like the way it unfolded.
Life is unpredictable and I am living in flux, but I still have regular activities that keep me grounded. And I find our days and weeks work best when there is a breathe in, breathe out rhythm.
Do you find the same to be true in your life? Are you making sure you have plenty "breathing in" space this summer?
PS. Experiencing some "I'm bored" days yet? Here's my take on summer boredom from a couple years ago. The same sentiment applies today.
We're year round homeschoolers and are doing summer school this year also, even right now in Montréal. In addition to our everyday learning, Céline is doing a computer programming course and Laurent is doing a reading course - both on my computer. So I need to hit publish and get off this thing so they can do their lessons!
There is an affiliate link in this post.
You can subscribe to comments on this article using this form.
If you have already commented on this article, you do not need to do this, as you were automatically subscribed.