A Creepy Mugshot
June 15, 2012
I have no shame. I think I've mentioned this before.
Or rather, I have few inhibitions.
So here I am sharing a crazy photo with you that I downloaded off my camera this week.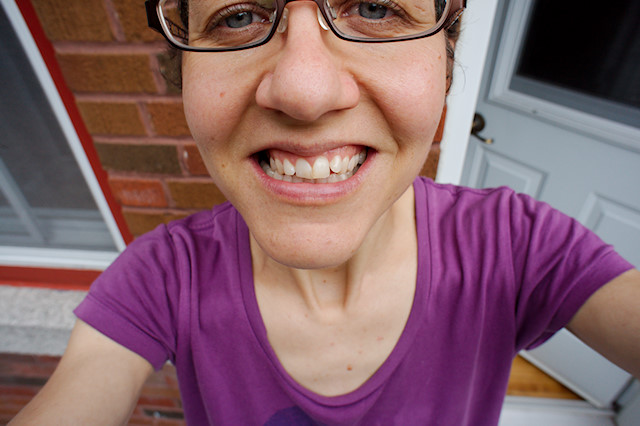 If you can guess correctly why I would take a photo like this of myself you win a copy of my e-book.
Seriously.
I had a very good reason for this wacky shot. Do you think you know why? Leave a comment and let me know.
Hint: if you follow my twitter you'll get a clue.
PS. If a whole bunch of you guess the right answer I'll draw a name. If you already have my book I'll give you a gift code for a friend or you can wait till my next e-book is out in a few weeks (more on that Monday) and I'll give you a copy of that instead.
PPS. I'm going to close this "contest" the end of Sunday, June 17th.
You can subscribe to comments on this article using this form.
If you have already commented on this article, you do not need to do this, as you were automatically subscribed.