Berries & Beaches ~ A Summer Manifesto
June 16, 2010
Before each summer I take time to think about what I'd like to do with the kids during these oh so brief warmer months. This is the first summer we are homeschooling year round, or at least that I am being more intentional about the kid's learning progress through the summer months.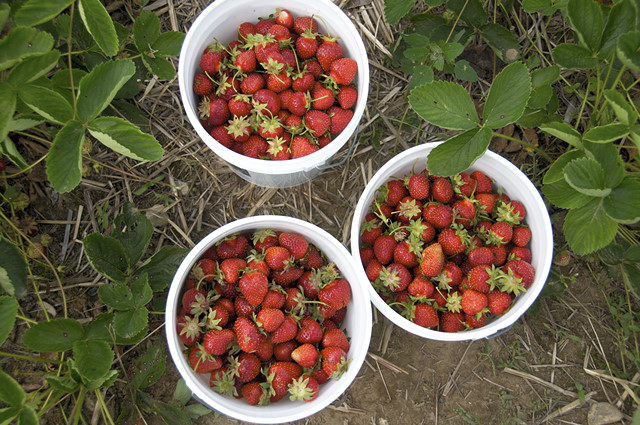 I hope to write more about that change another day, but let me assure you it's a very easy going routine with week long breaks for vacation, hosting guests, etc.
Because of this new routine I am being even more diligent in how I plan our days, making sure to leave blocks of unstructured outdoor and play time. Time for gardening, the beach, berry picking and afternoons at the farm. Weekly activities we enjoy, making the most of these beautiful months here in Maine.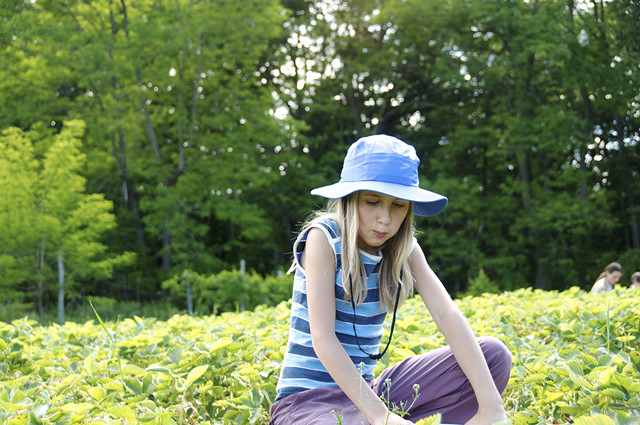 Celine munching while picking. Photos of her picking 2 years ago. She's grown so much, sigh.
I super enjoyed reading Nicola's Summer Manifesto and was inspired to write my own summer plans in a similar fashion. Perhaps you'll join along in writing your own summer manifesto.
This summer I am looking forward to:
Our usual weekend hikes with my family. Two of those being the highest mountains in the eastern United States! We did Mount Washington this past weekend, look for photos coming soon at ADVENTUREinPROGRESS.
Trips to the beach. Most often I take the kids to a local pond but sometimes we head to the ocean to swim or to investigate along a rocky beach.
Berry picking. First the strawberries, which we are picking now - from the backyard and the local u-pick farm. Next our backyard raspberries and then in August it's blueberries. Most of this is for fresh eating and the rest to stock the freezer.
Flower bouquets. Taking time to stop and smell, pick and enjoy the bounty of my perennial beds. Sharing some of that beauty here with Friday's Flowers.
Camping once a month. We've already backpacked twice this spring and we're on a roll baby! This year we're hoping to hike into a secluded spot on one of Maine's beautiful lakes - still looking for a location. Any tips from you locals?
Visiting with family and friends. Hosting travelers in our home. 
Eating great veggies from our csa farm. This is our 6th year as shareholders at Willow Pond Farm. This summer I hope to embrace the challenge of cooking, eating and preserving (some) of all that fresh food with more grace. Ie: not begrudge all the time I'm spending in the kitchen.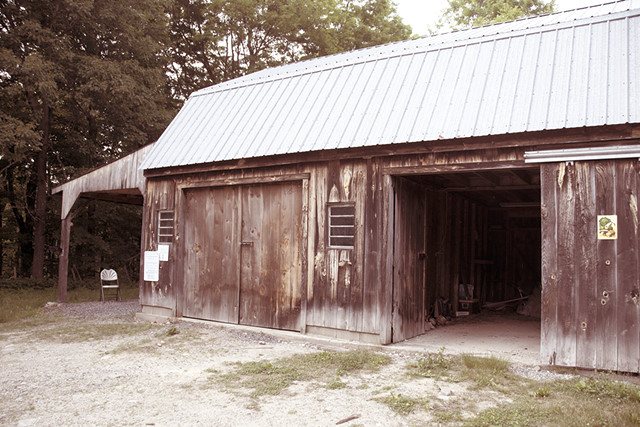 photo taken at strawberry farm, not our csa
What I really want to do this summer, as I attempt to do in each season, is to appreciate the beauty and unique opportunities that will unfold in these next couple months.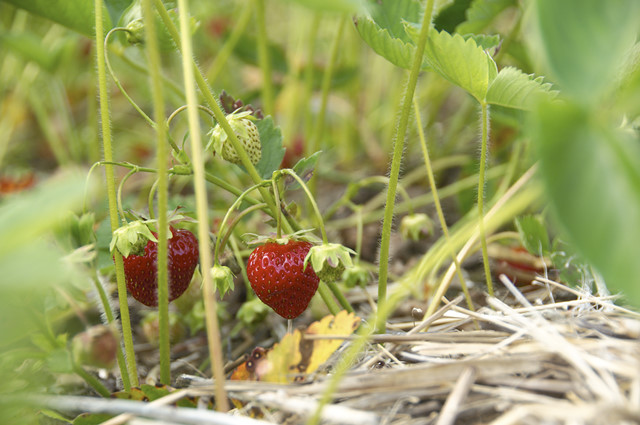 How do you envision your summer unfolding?
Renee Tougas participates in affiliate marketing, including the Amazon Services LLC Associates Program. Whenever you buy something on Amazon from a link you clicked here, I get a (very) small percentage of that sale. See disclosure for further explanation.
You can subscribe to comments on this article using this form.
If you have already commented on this article, you do not need to do this, as you were automatically subscribed.