And then it was summer
July 5, 2019
(There are a ridiculous number of photos in this post. Apologies if you experience slow loading.)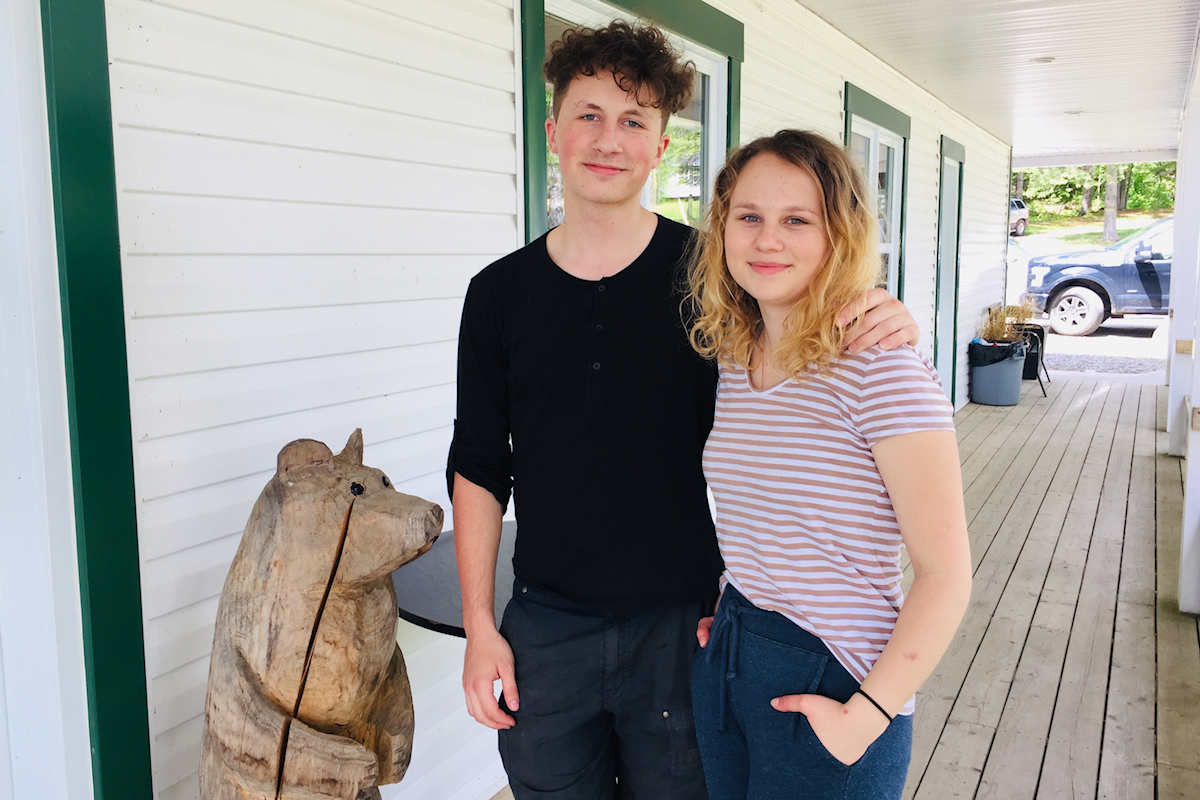 In the middle of June we packed Laurent and Brienne off to camp for seven weeks. Which included Brienne preparing all of her food since the camp doesn't offer a lot of vegan options besides the daily salad bar.
Last year was Laurent's first time ever at camp and after a week of training he worked as a senior counsellor for the remainder of the summer. I don't know if it was intended that he'd be a "senior" counsellor, taking so much responsibility for a cabin full of boys, but that's how it ended up. In his last week of teen camp last year he was younger than some of his campers!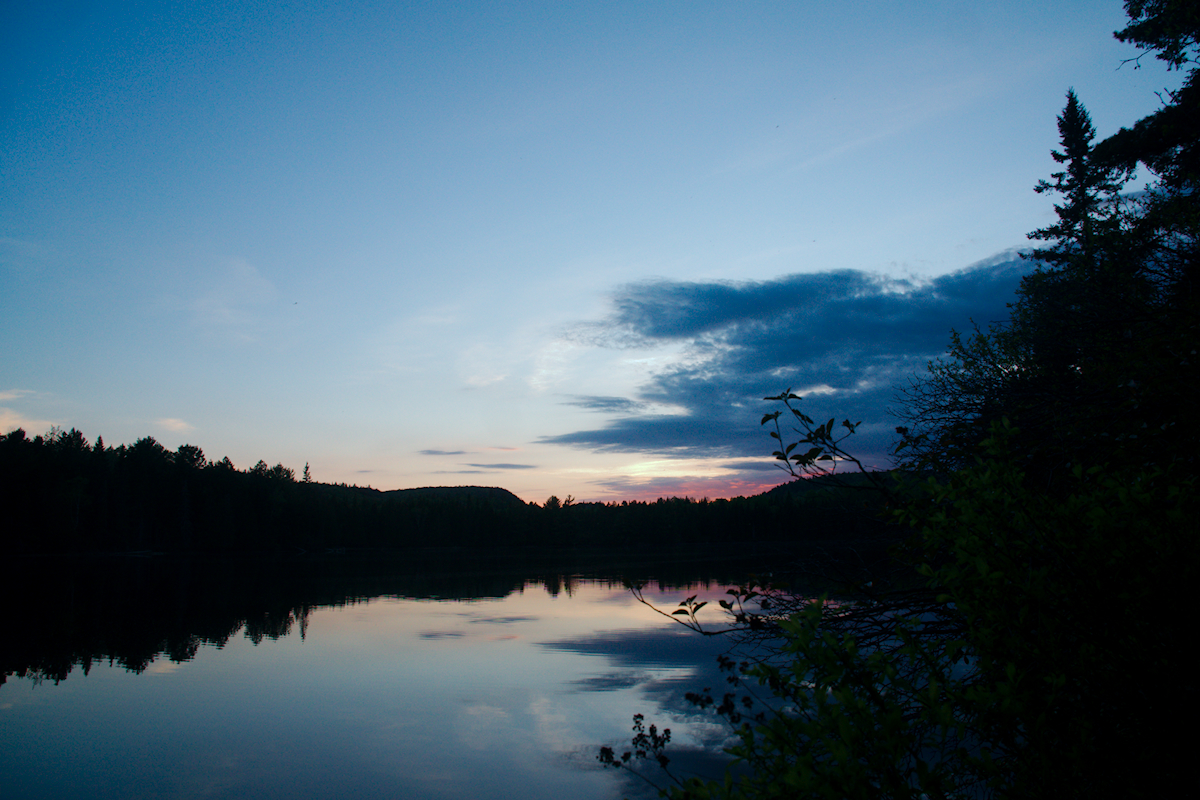 I wasn't surprised. Laurent is an excellent leader, competent with many tasks, has lots of energy, is very social and compassionate. He's a perfect camp counsellor. He learned so much last summer, was challenged physically, emotionally and spiritually (responsibility for a cabin of boys with various behavioral issues is hard work) and made great friends that he's remained in contact with through the school year.
He returned this year. And Brienne went with him.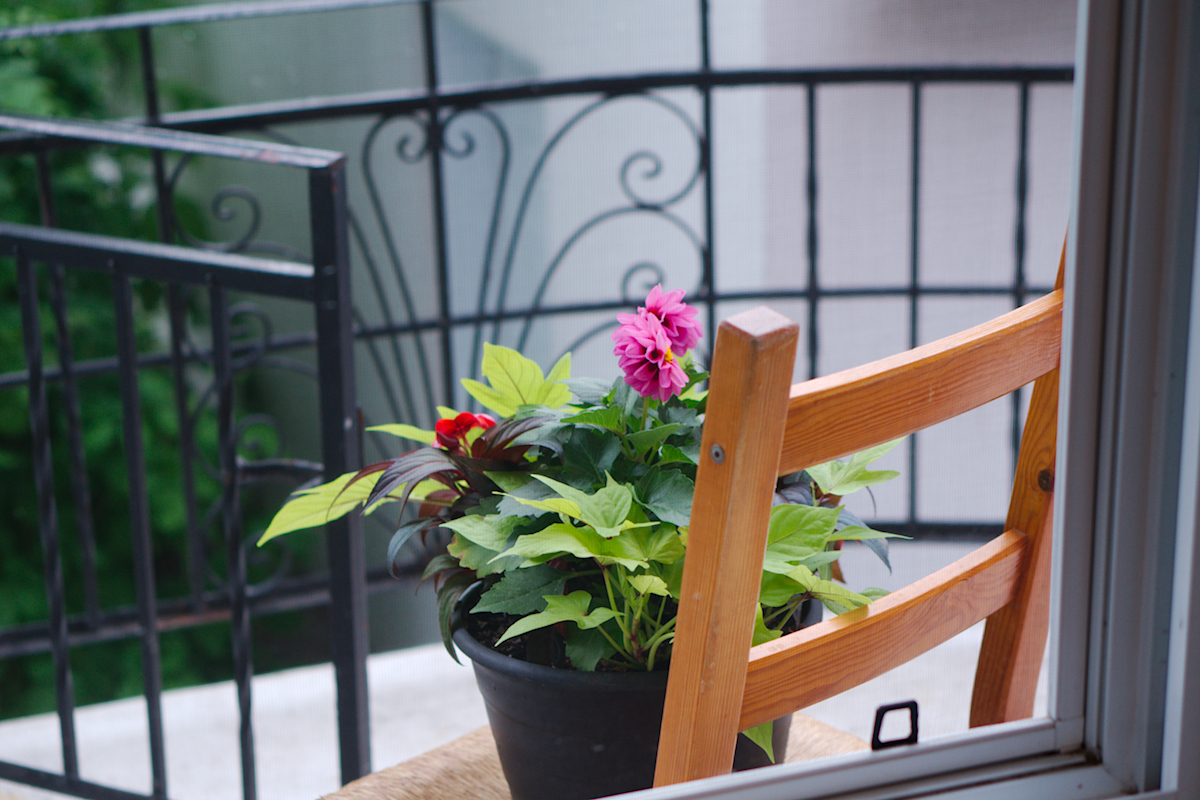 Brienne will also be counselling this summer. And like her brother last year, this is her first year at camp, ever. The only kid of ours who went to camp, as a camper, was Céline when she was thirteen and we lived on the Gaspe peninsula.
It fit into our summer schedule, she was ok being away from home for the week, and it just worked out. When the kids were younger I wasn't comfortable with sleep-away camp, and cost was an issue. We filled our Maine summer days with farm visits, berry picking, working in the garden, visiting the library, going to the beach, weekend hikes and camping trips. It was lovely.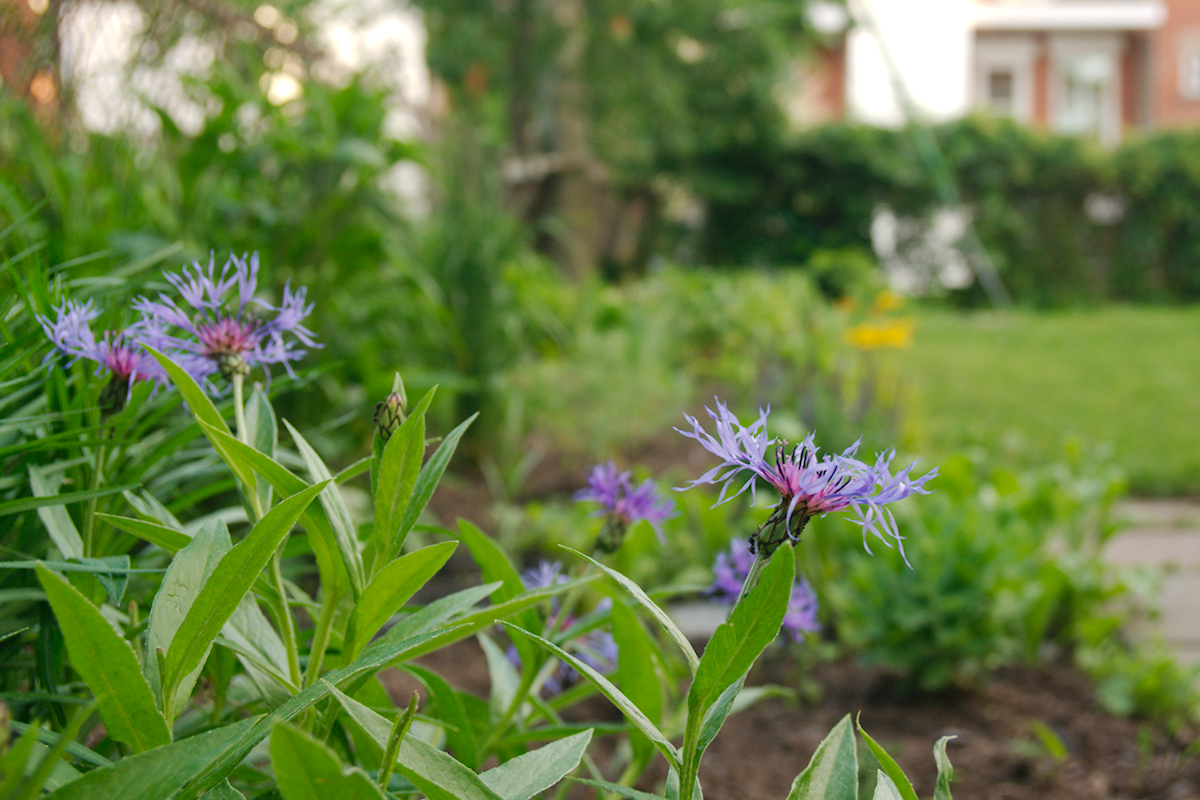 After leaving Maine, during those years of late childhood and early teens, we did a lot of summer adventuring with the kids - short roadtrips down the east coast; visits to Nova Scotia; camping, hiking and backpacking; the Appalachian Trail; and longer roadtrips out west. The summer was for family outdoor adventures and travels.
Last summer, like this summer, we couldn't afford any long trips or adventures. Not with our current financial priorities. We were (and still are) working our way out of a debt. Damien is now full-time employed, and although he works from home he has less travel flexibility. I'm also working and I need a certain stability and regularity in my schedule to be productive and efficient in my work.
Plus, our kids are growing up and they need summer jobs. And so our summer seasons of extended family adventuring are over. I have grieved this loss. But like all change it makes way for new opportunities: a return to urban gardening for me and making a beautiful backyard; the opportunity for local explorations; and for the kids, the chance to spend a summer at camp.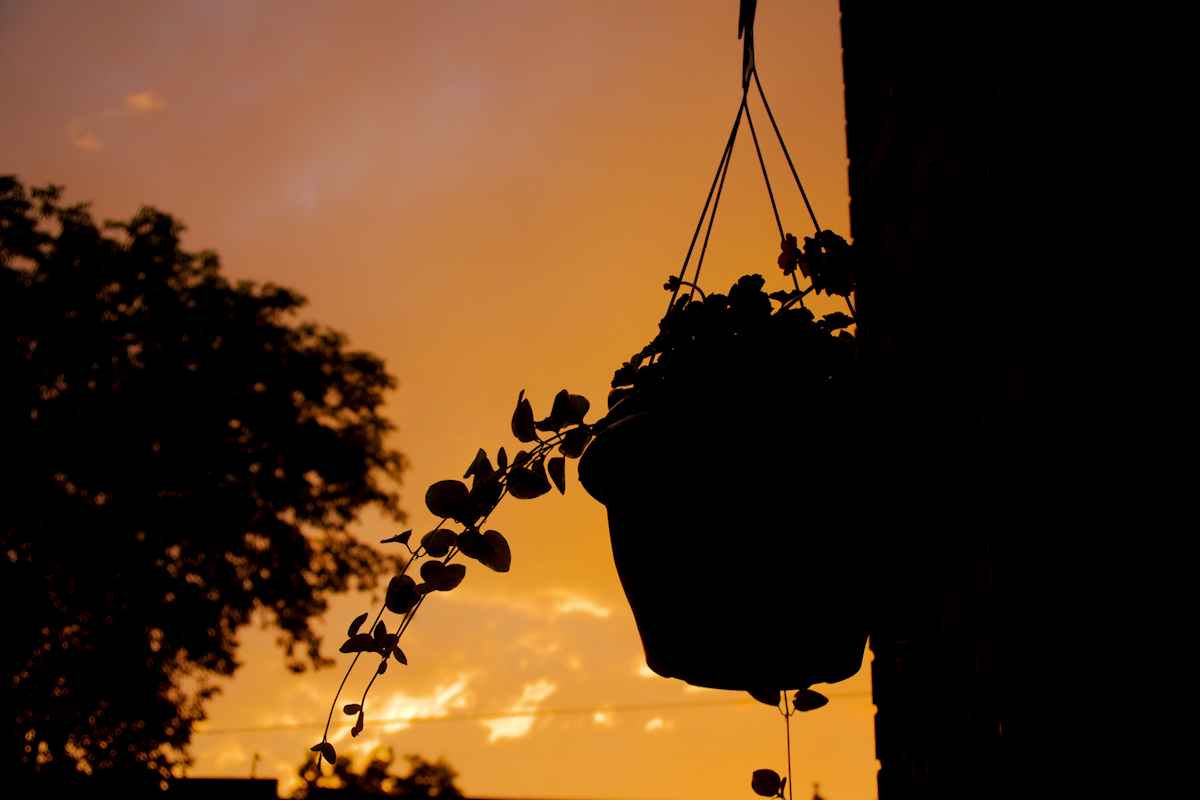 I love that they have this opportunity for growth, service, and social connection independent from us. They need it. I need it.
I've observed through the stages of child development and changes to family life that not all things are possible in all seasons of life. And that's ok. Some activities take priority for a season, or many seasons. And then we change something in our lives to improve our situation, a crisis hits and the rug is pulled out from under us, or family members grow and want different things. And new activities take precedence, priorities shift. Some options are no longer possible, while other things are newly available.
I think I'm slowly catching onto the truth that the best way to move through these changes, which is to say, to move through life, is to be present for what is and appreciate every last drop of it.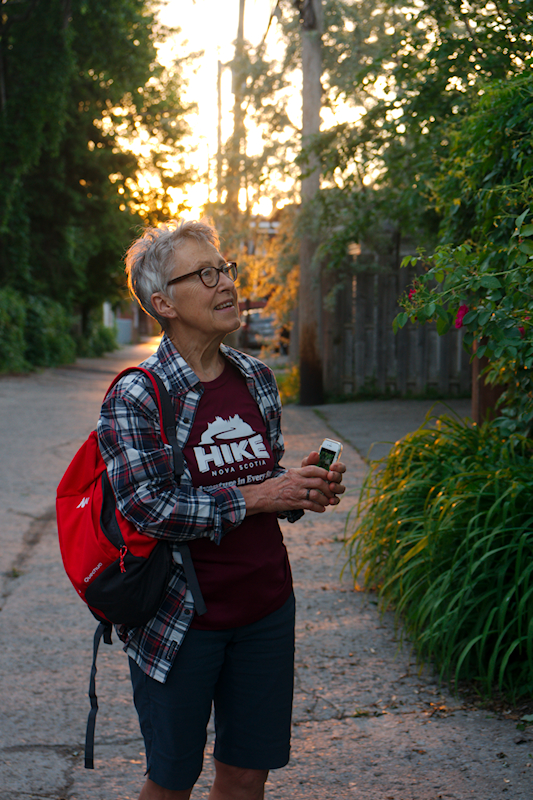 I'm not always good at that with my backward glances at what once was, and is now gone, and my worry about what will be in the future. But I keep trying. And even if I don't always reside there I know that presence and gratitude is the position I need to re-orient myself to when I'm feeling a little wobbly.
I haven't been feeling wobbly yet this summer. I have been getting what I longed for at the end of May - a break, a rest, a reprieve.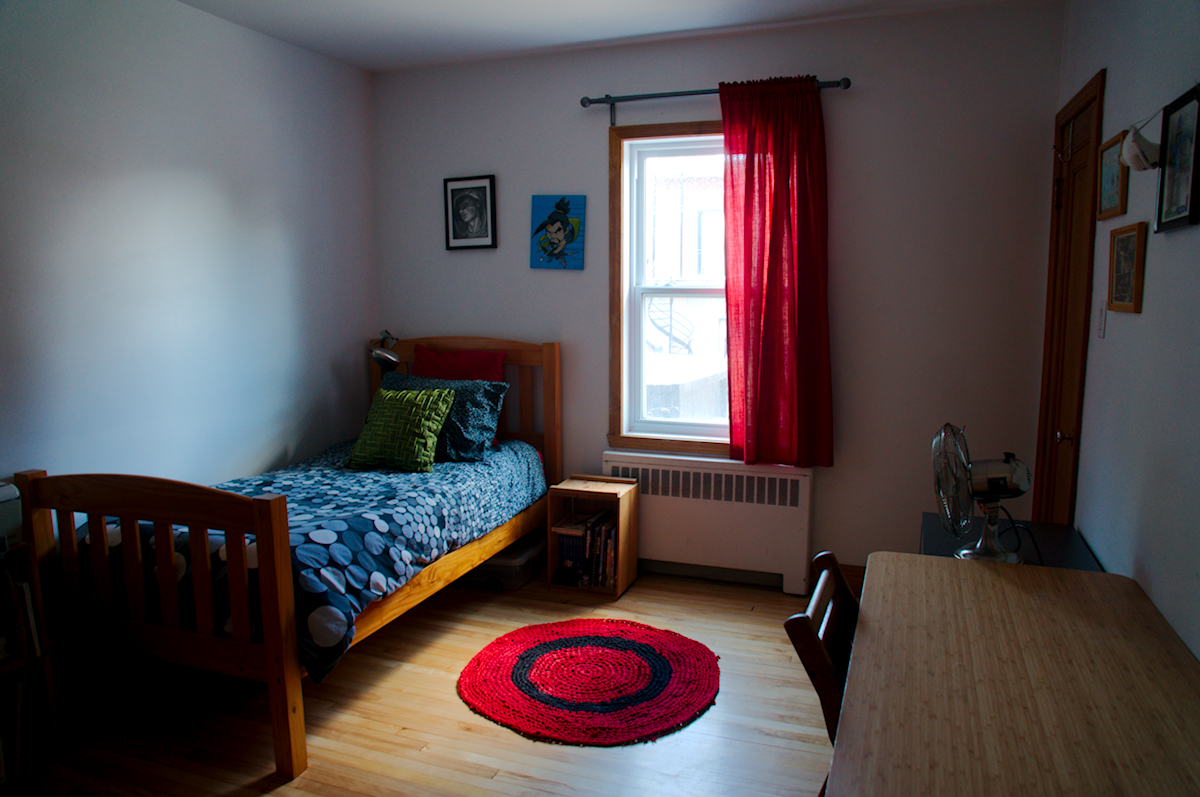 Laurent's room is the guest room for the summer - you're invited! See end of this post.
And I have to be honest, having Laurent and Brienne gone for weeks is part of what is making this possible. I was carrying a lot of "raising teenagers" weight by the end of the school year, an accumulated heaviness and busyness.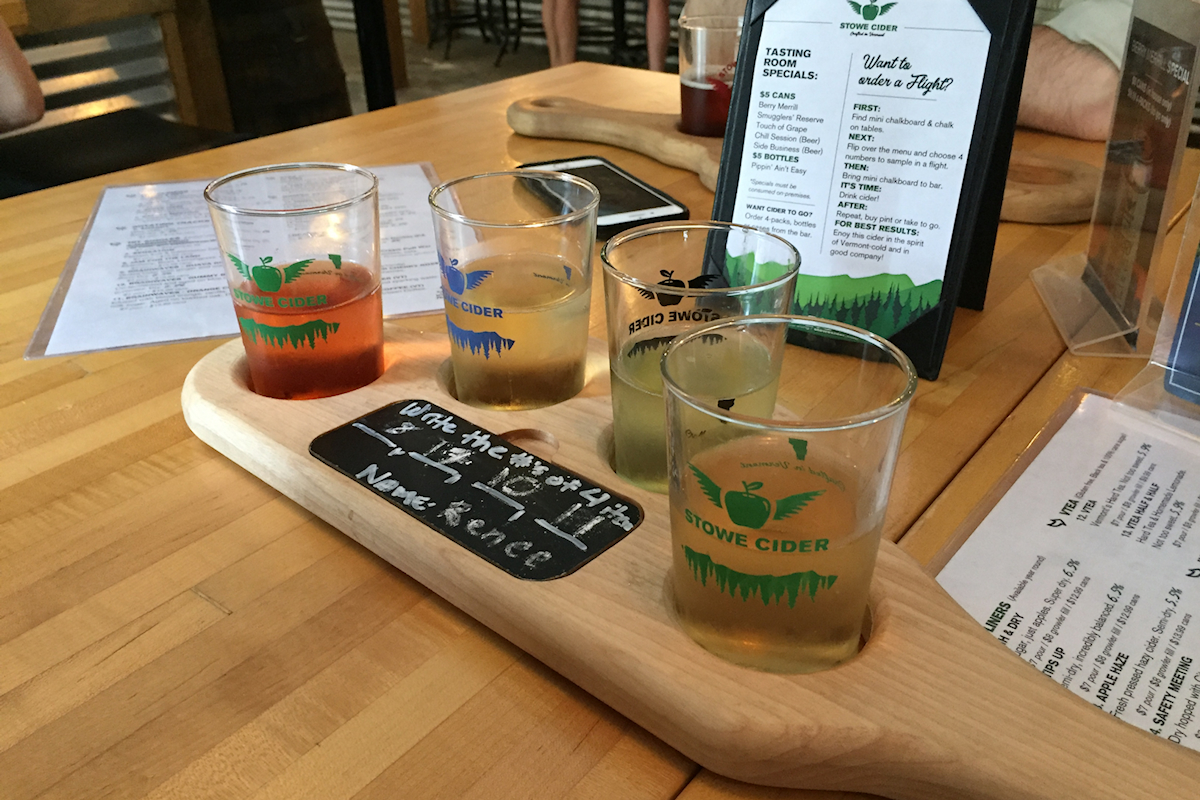 A flight of Stowe Cider, highly recommend
Their absence lightens this load, considerably. They are independent of me right now but in a safe space, with their basic needs met, making friends and being supported by a loving community. This is golden.
No wonder people send their kids to camp all summer!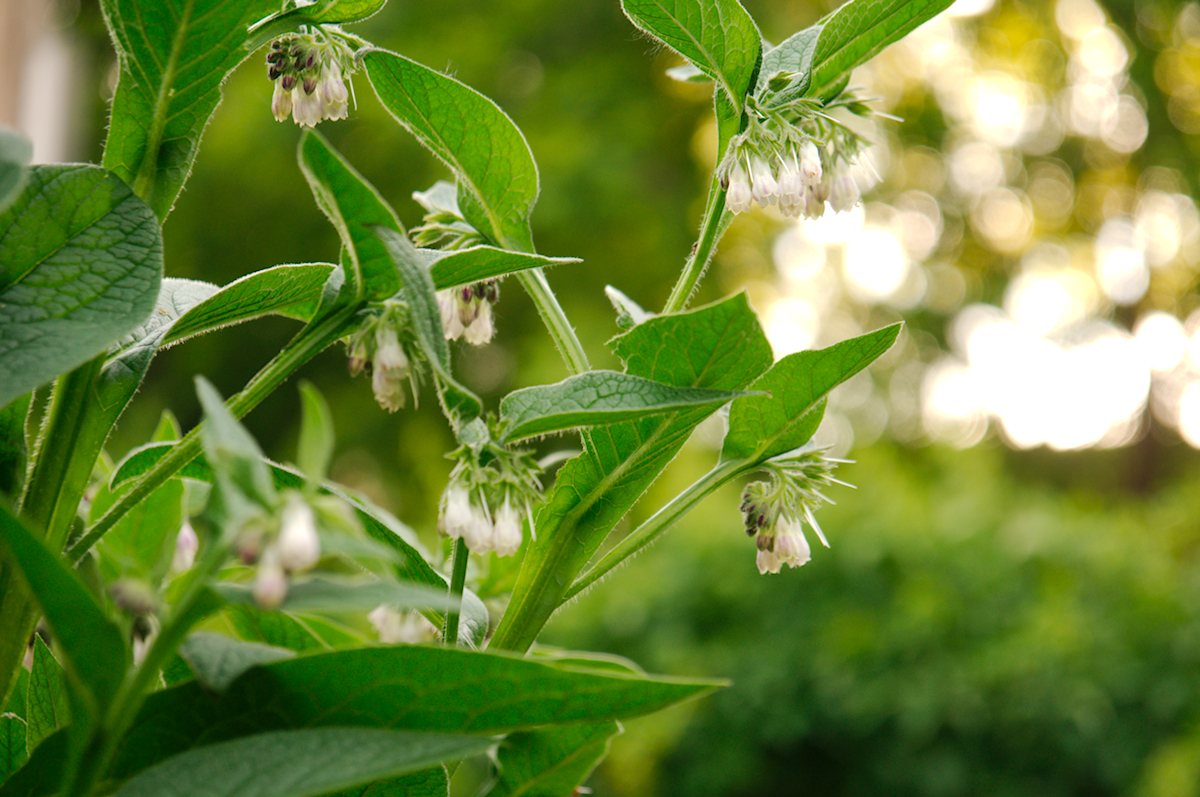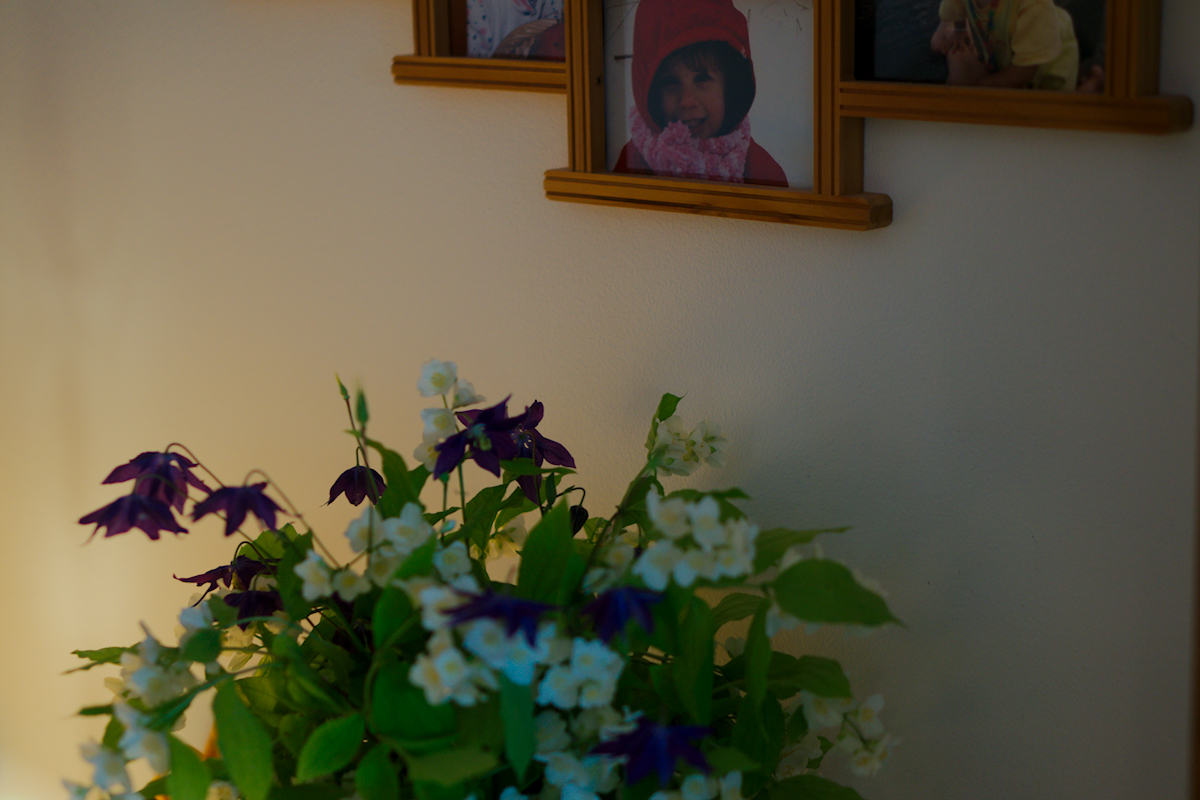 I'm enjoying my emotional and physical freedom (so much less driving!) and getting a small taste of my future.
Since mid-June when we dropped them off at camp, the weeks have been full of activity, celebrations, and adventures, but my life feels more my own, and just lighter.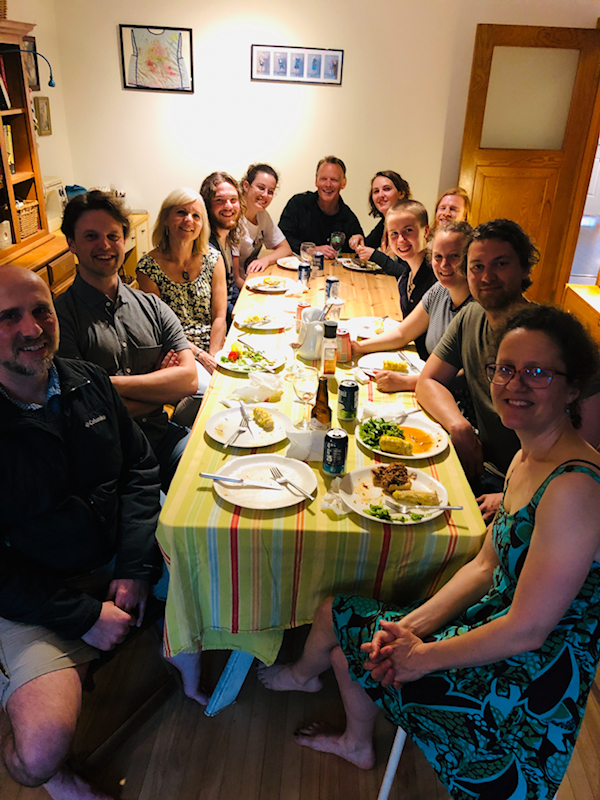 My mom came for a two week visit and we hosted a large family supper at our house (it was too bad the kids missed this) with my cousin, his wife, and his four young adult kids, some spouses and partners. Two of his kids, my first cousins once removed, now live in Montreal, having grown up in Alberta. And they belong to the same ecumenical church community as Céline. This family connection, in a city so far removed culturally and spatially from our shared history in western Canada, is a real gift to me.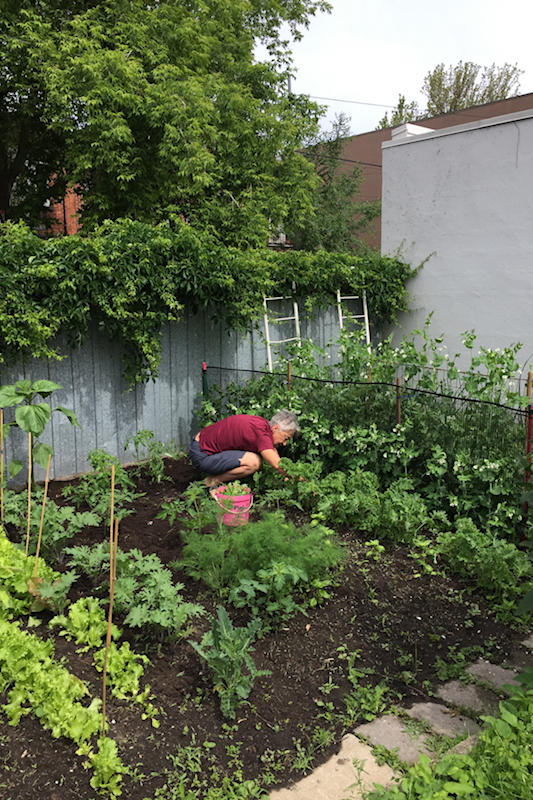 mom weeding the garden during her visit
Damien went backpacking for a week on the Long Trail and I had the delightful opportunity to take weekend trips into Vermont to drop him off and pick him up and to see our friend Loon, from Japan, who we met on the Appalachian Trail 5 years. Loon is hiking the Long Trail this summer and Damien, and another friend Tomo, joined him for the first section.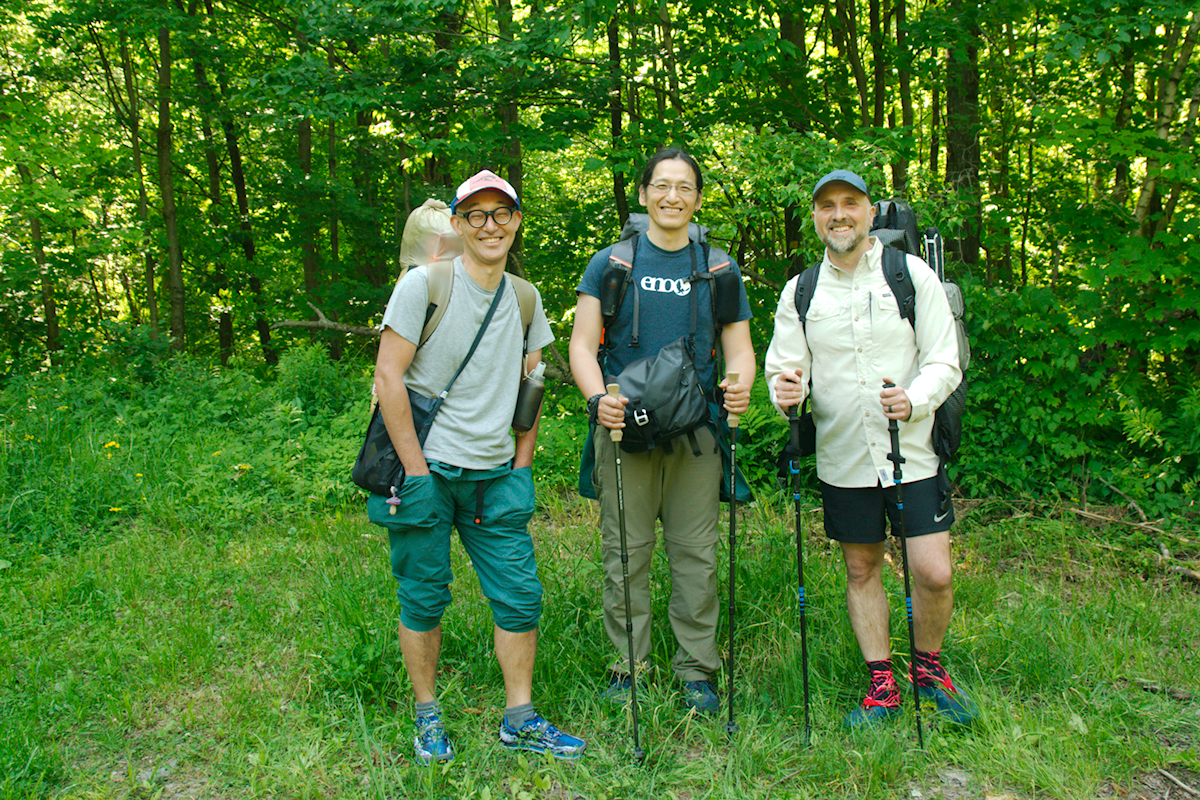 With Damien and the kids gone we had more bed space so my aunt, my mom's sister from Alberta also came to visit. The two of them had a great time touring the city and the four of us - mom, auntie, Céline and I enjoyed multiple adventures together and lots of good food, eaten in our backyard or at local restaurants and terrasses. Montreal is a city for summer.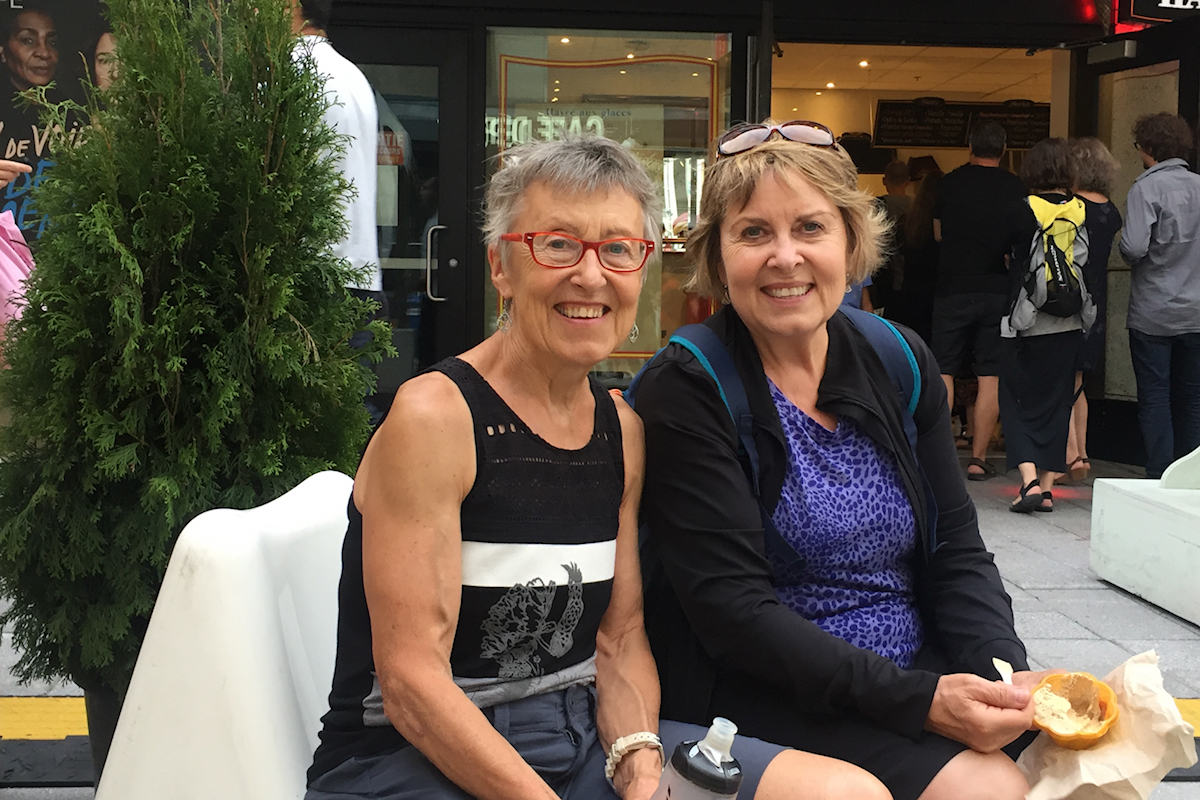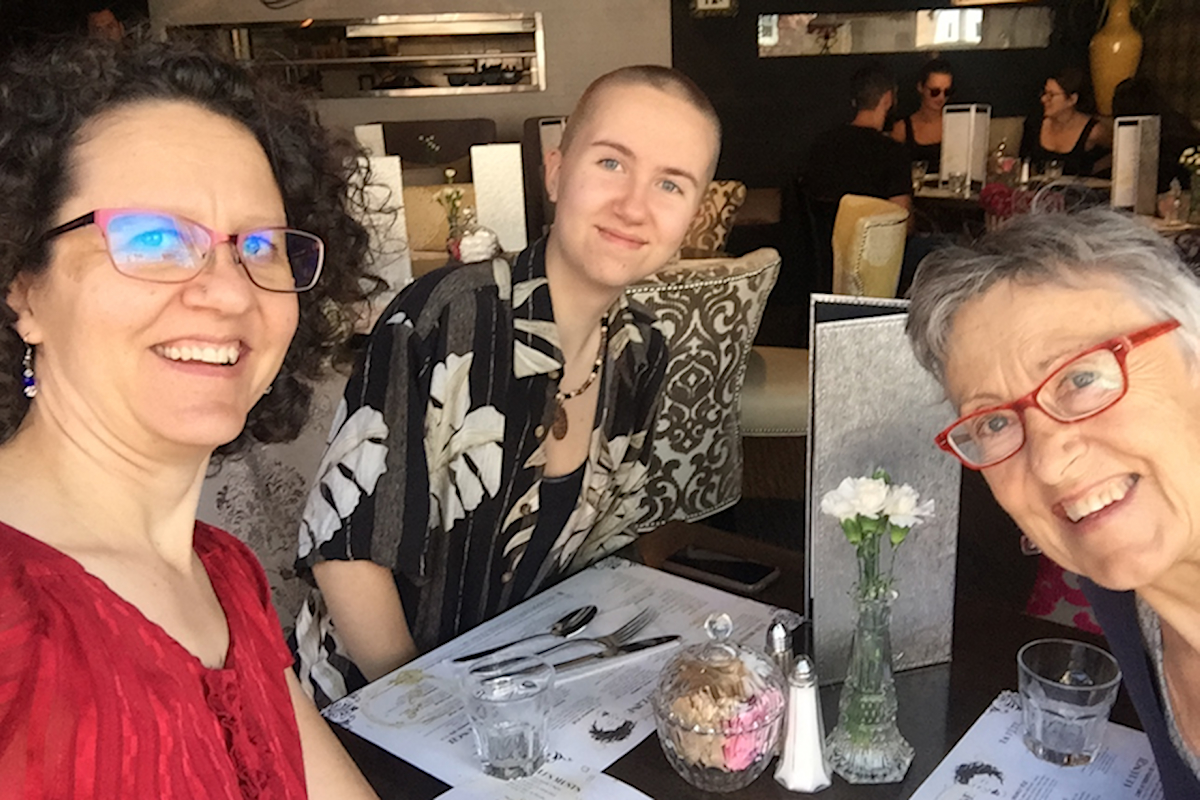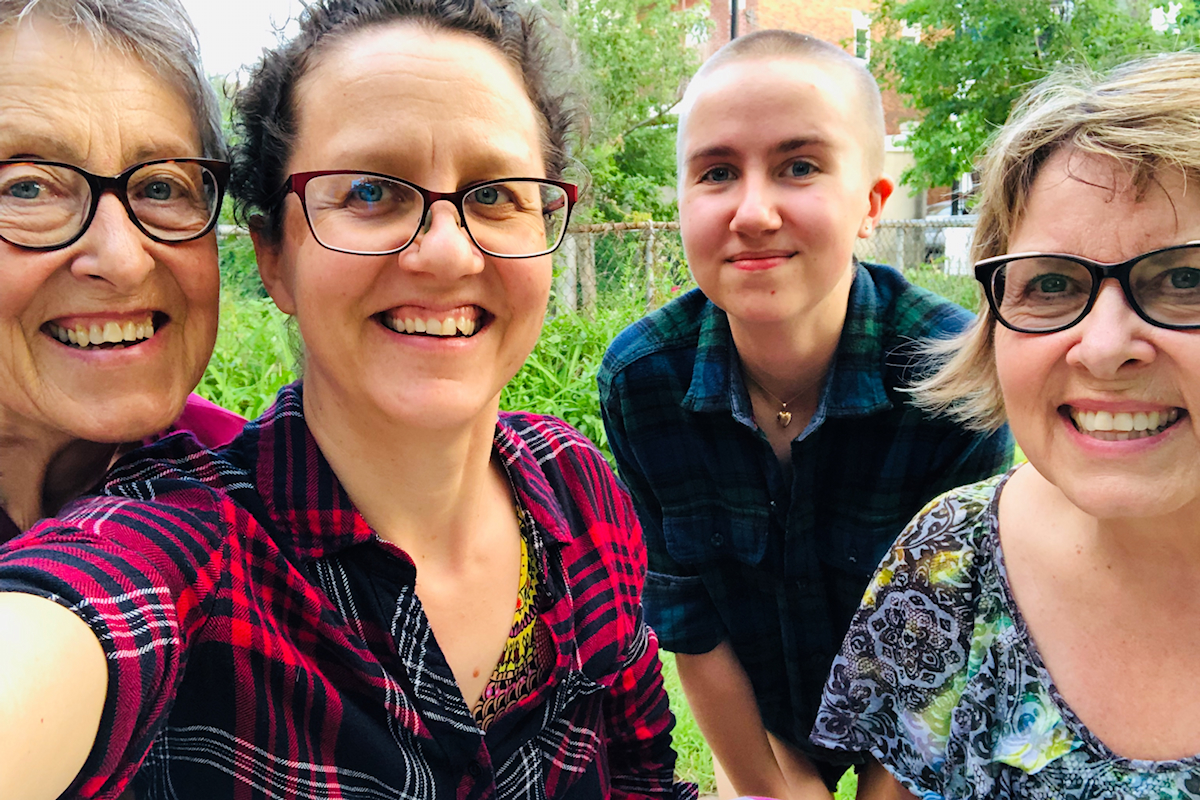 We've been eating salad greens, radishes, peas, garlic scapes and kale from the garden. The tomatoes are caged and staked; basil, dill, cilantro, sage and parsley are growing in abundance, second plantings of lettuce are coming up.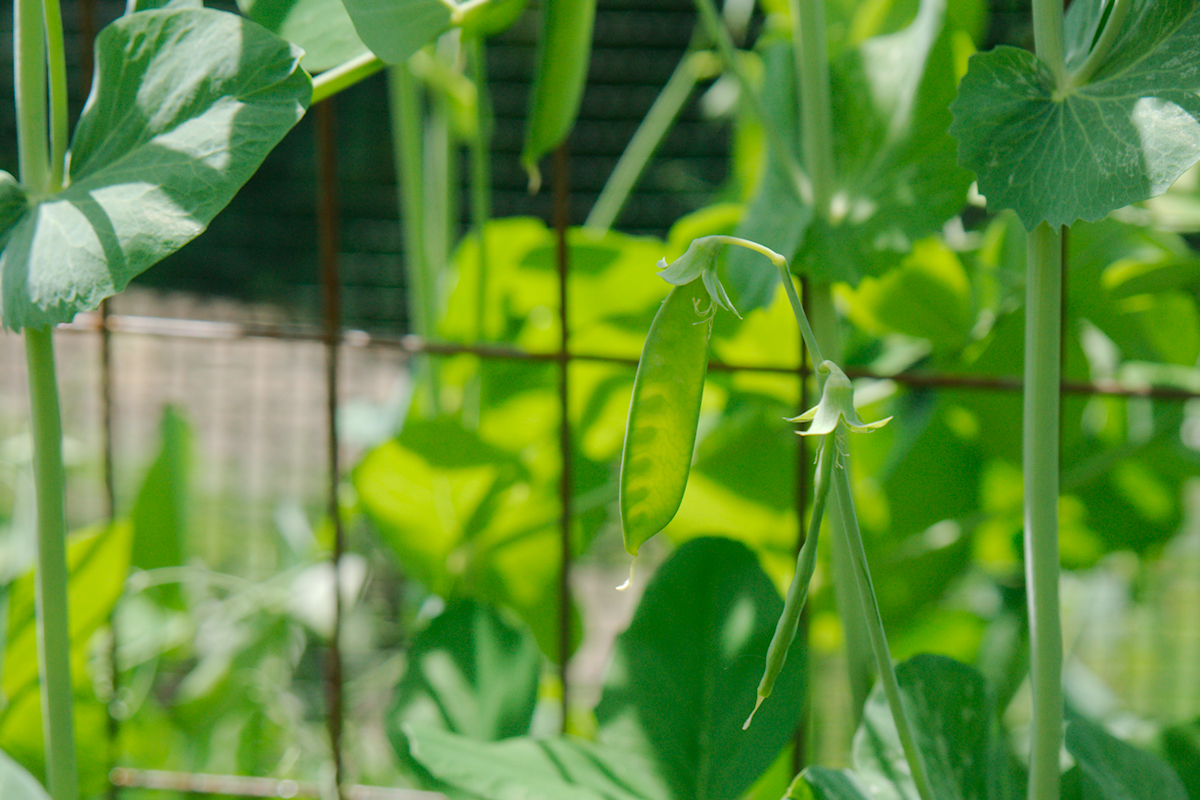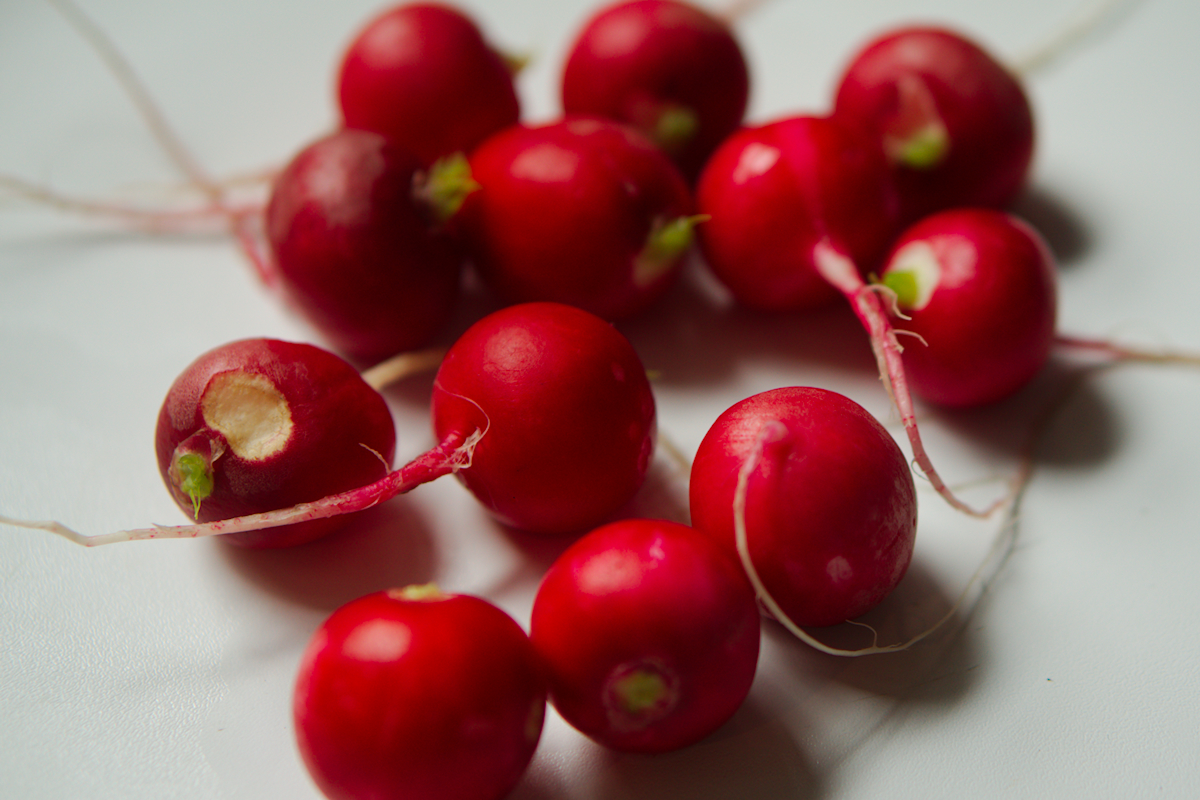 We rode Bixi bikes, went to the Jazz Festival, took a trip into the Laurentians to visit mom and auntie's cousin once removed. I have a total of 3 relatives in Quebec and I've seen them all in the past couple weeks.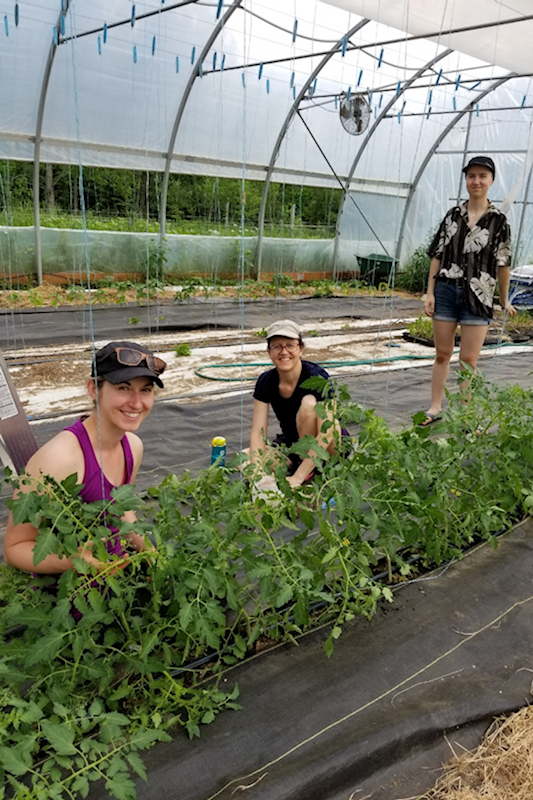 Helping weed in our cousin's greenhouse
The late June weather was near perfect, lots of hot (but not too hot) sunny days, occasional thunderstorms, adequate rain for the gardens. Everything lush and green. Laundry on the line. Supper on the BBQ. Market-fresh rhubarb strawberry crisp for dessert. Bistro lights on the balcony.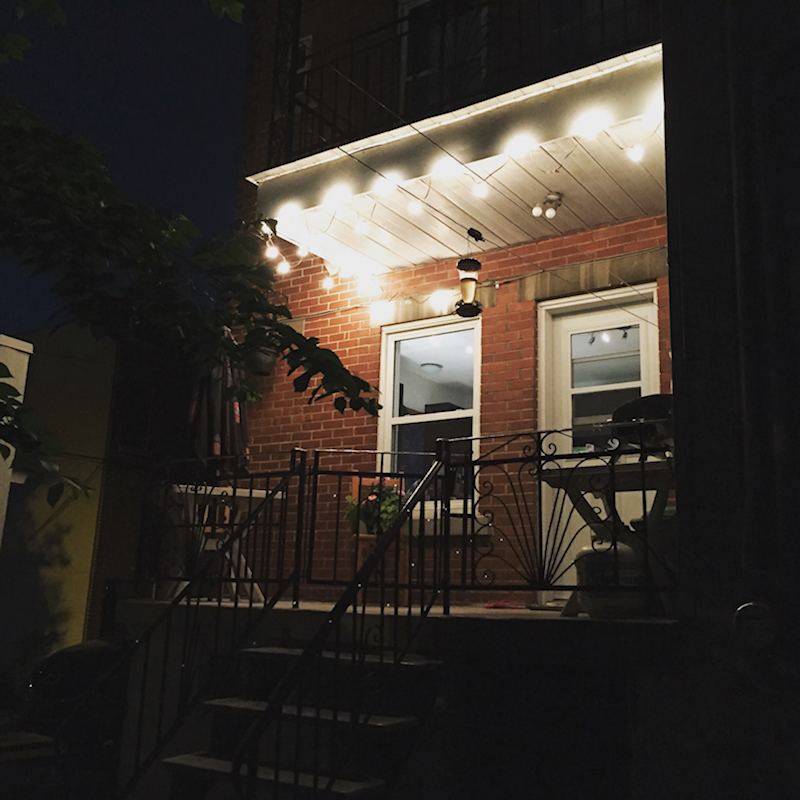 I've been traveling, touring and mini-roadtripping through Quebec or Vermont every weekend. It's been a blast.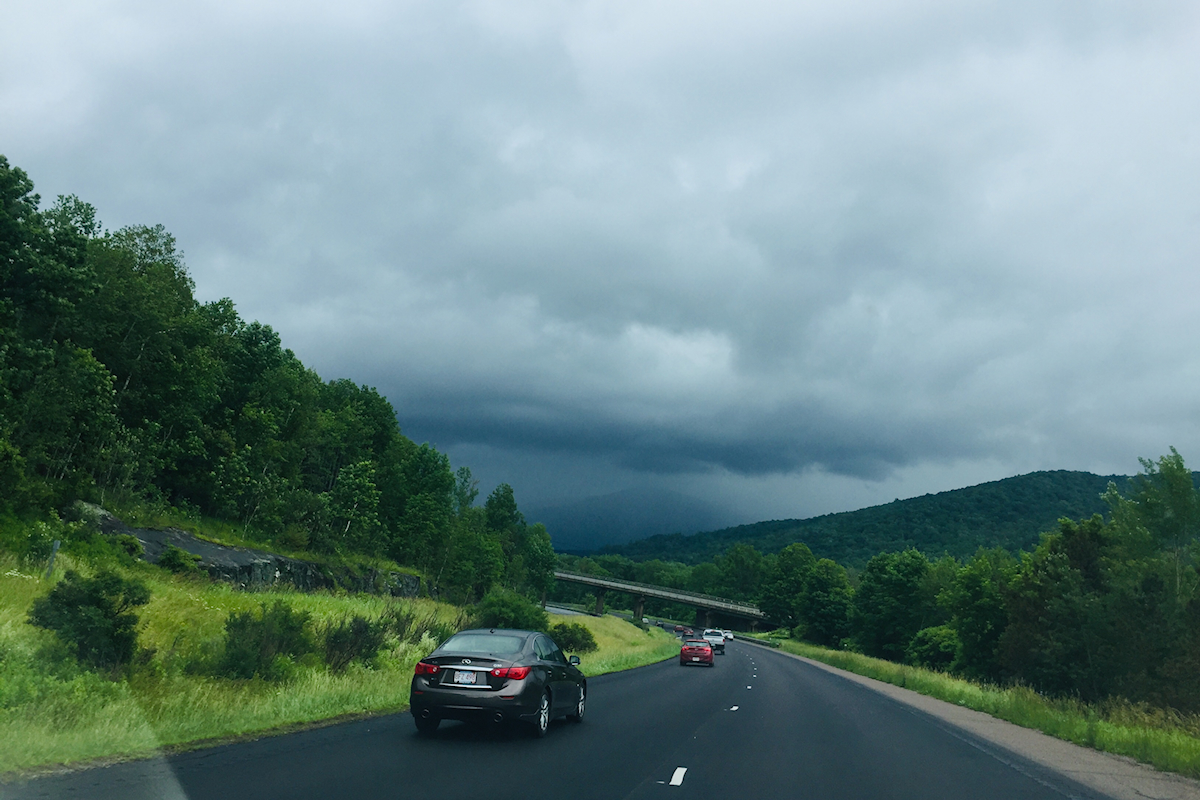 I'll take more of this, please. All of it. Visits with family and friends, eating from the garden, city festivals, spectacular sunsets, meals on the balcony, weekend trips out of the city, a riot of flowers.
---
Summer.
For my outdoor camping and hiking adventures see my Outsideways Camping 2019 Journal and Random Randonée for hiking stories. And I keep an Instagram highlights garden journal for all the garden goodness.
Also, if you're looking for a place to sleep in Montreal we have a spare bed until early August. If you need accommodations for one or two people (one willing to sleep on a comfy floor mattress) contact me, we'd love to host you!
You can subscribe to comments on this article using this form.
If you have already commented on this article, you do not need to do this, as you were automatically subscribed.