At the end of the high holiday
January 3, 2014
Every family has special times of the year and traditions near and dear to them.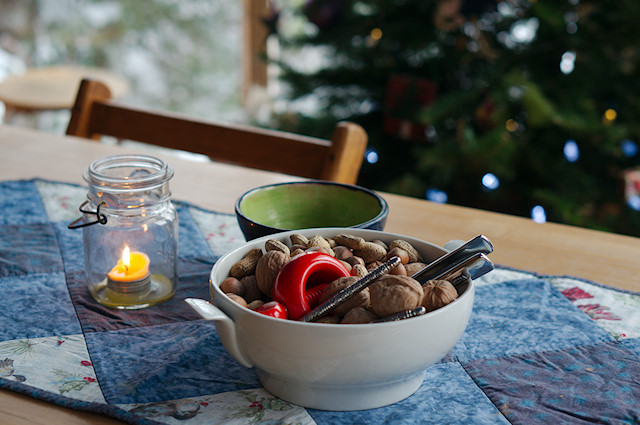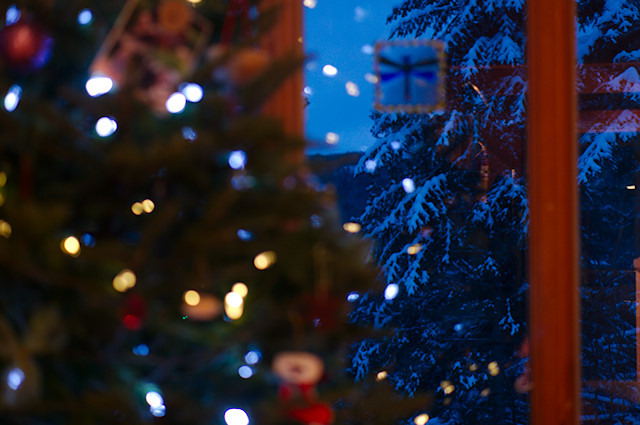 The time between Christmas Eve and New Year's is our family's high holiday of the year. A week long celebration of outdoor winter activity, games, and feasting with family and friends.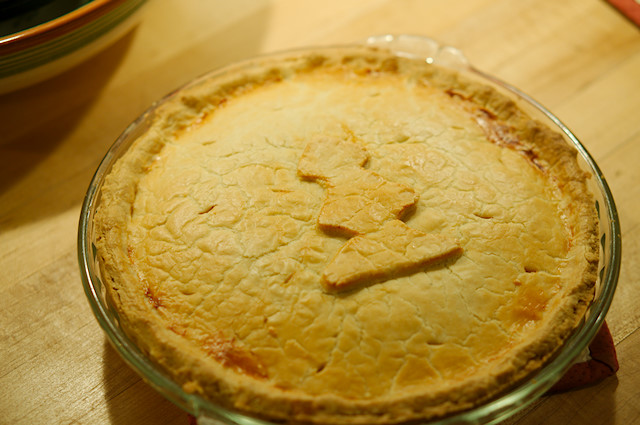 When I was growing up my Dad took a work vacation the week between Christmas and New Year's. Our family would visit relatives, and when I was a little older, late elementary and early teens, I remember taking short ski trips to the ski resorts of the Alberta Rockies.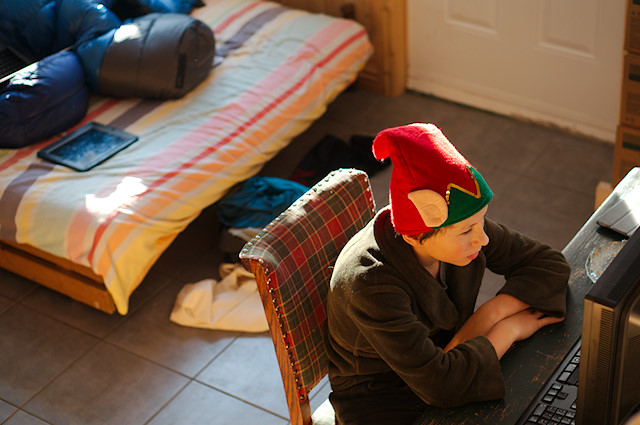 Damien's dad was a teacher so the week after Christmas was a time of being together as a family. Growing up as he did, an hour from the Rockies, downhill skiing was a key part of his family's holiday traditions also.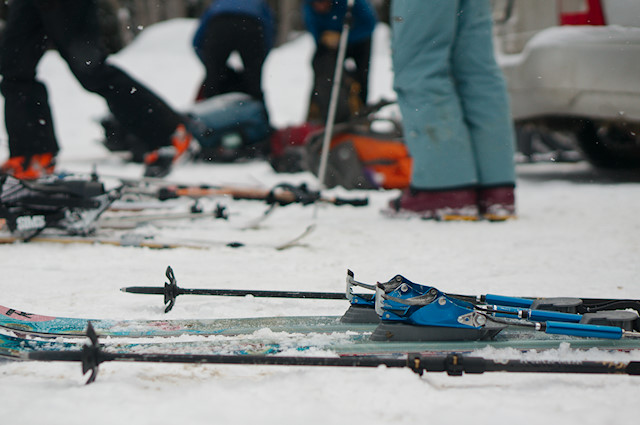 For the early years of our family life, the Christmas holiday meant traveling on planes with small children to visit our families of origin in Alberta. Three kids later, and at full price tickets, flights became too expensive for traveling west for Christmas.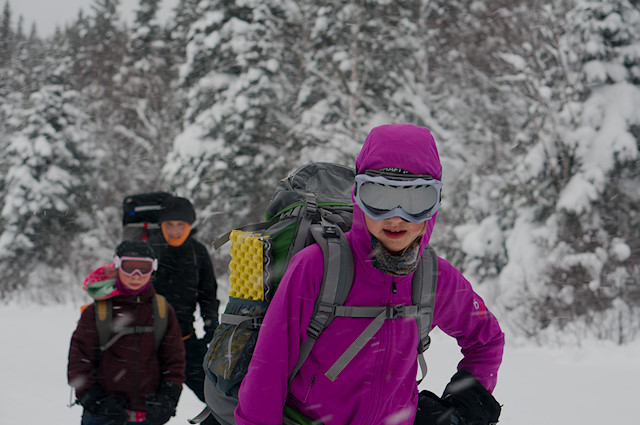 We haven't been west for Christmas since my parents moved out east. When we were still living in Maine we drove to Nova Scotia for our Christmas holiday and one year to the GTA (Greater Toronto Area) where two of our brothers and their families were living at the time.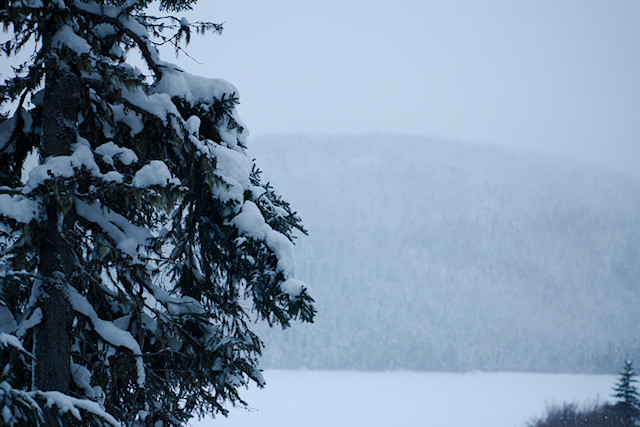 But for the last three years we have celebrated Christmas at our home in Québec, my parents making the trip to be with us, driving the four lane TransCanada Highway, sometimes through rain, crossing from Nova Scotia into New Brunswick. Then up the snowy highways of eastern and northern New Brunswick, crossing the Restigouche River onto the Gaspé Peninsula, sending a quick e-mail "we've stopped at the cafe, see you soon."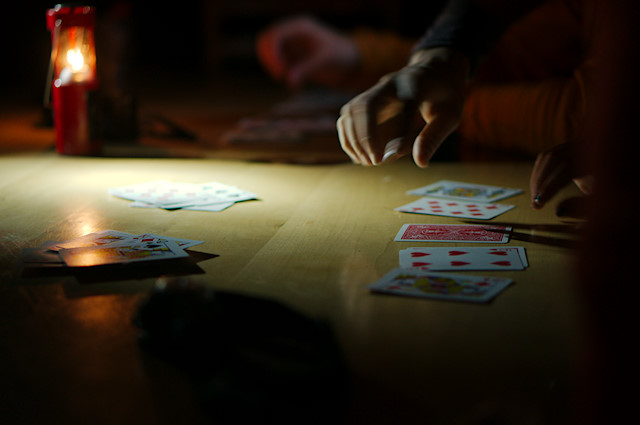 To the end of the road they come, laden with cardboard boxes, plastic tubs, and duffel bags of warm clothing. Nova Scotia produce, bottles of wine, apple cider, fruit soup, fruit cake, flatbread, granola, and a "happy" turkey my mom sources from her local farmer's market, not to mention the Christmas gifts and mail still being sent to their house from the time we lived there over two years ago, are all disgorged from the car, finding space in the nooks and crannies of our home.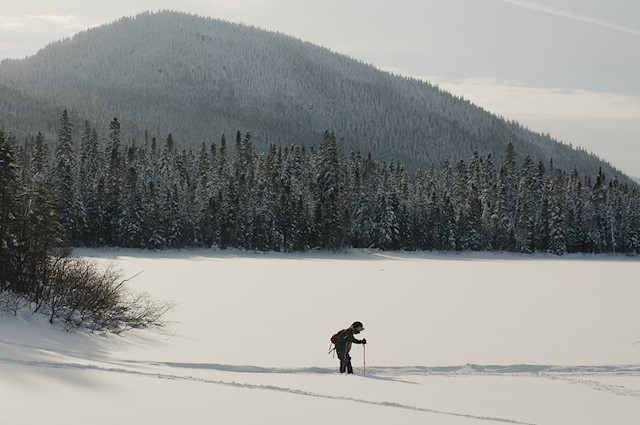 They come because we want to stay home for Christmas. This is where the snow is. Why go anywhere else? This is where we can ski.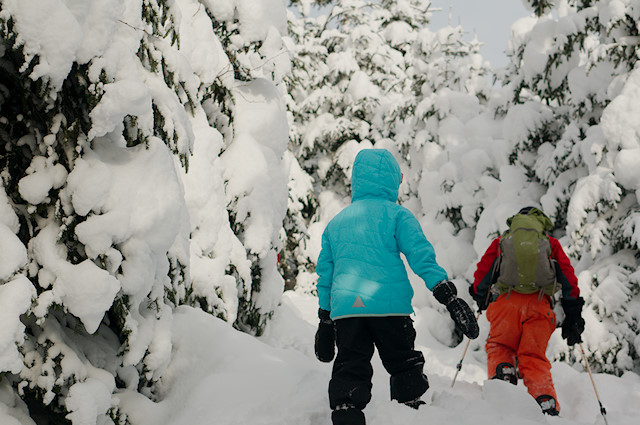 We can blame our parents for this. They were the ones who introduced us to holiday skiing when we were our kids' ages. And now we do the same.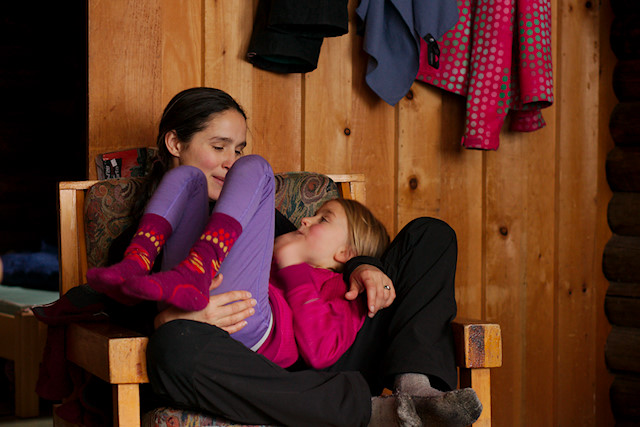 Christmastide, our family's high holiday of the year, is when our lives shift into a different gear completely. For years Damien has not worked during this stretch of days. The food preparation is shared amongst family and visiting friends. We stay up late and sleep in, reluctant to rise, the house cold after the nighttime fire has burned to just embers. Normal life is put on hold. It's the holidays.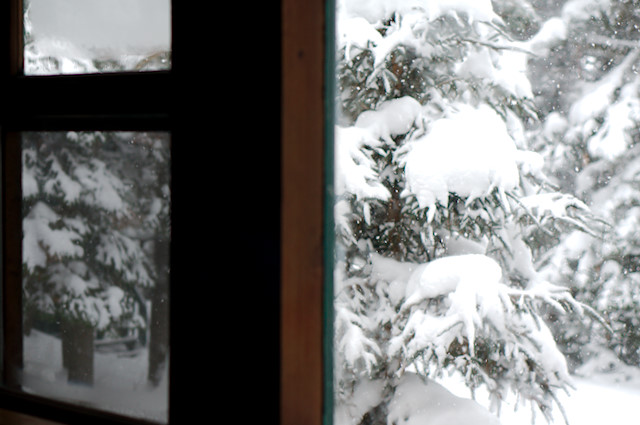 It is our our "time out of time", definitely an in-between space (which in all honesty can rattle my routine loving personality just a bit if I don't just completely surrender to it for its short duration).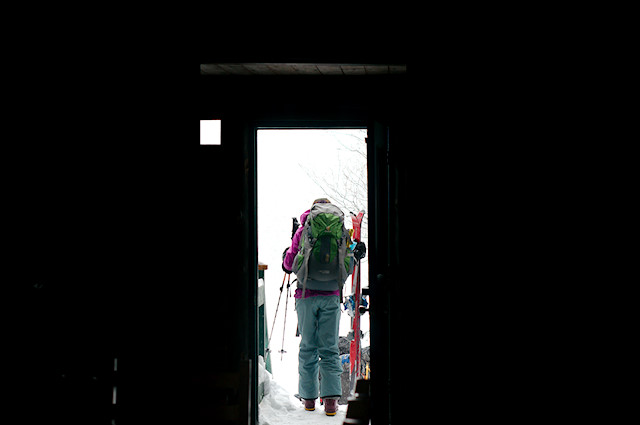 For the last two years we have been so pleased to host friends from Maine during this holiday time. Indeed having them visit has taken our Christmas holiday to a whole new level. Hardcore outdoorsy types, they come to ski with us. And eat, and play games.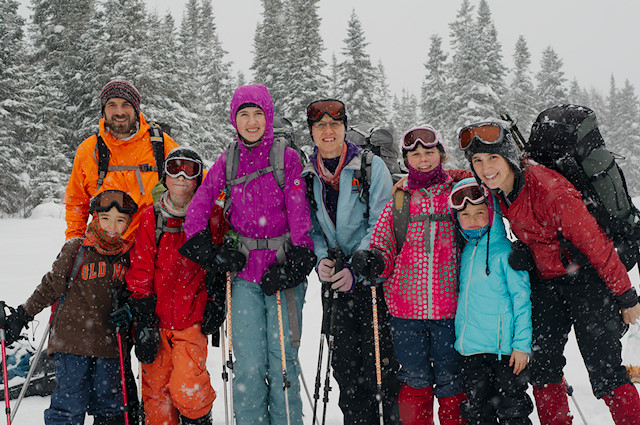 This year we did a backcountry ski trip together, our first. Québec has a vast network of backcountry shelters in its "national" parks. This time of year most national parks in Québec are deep in snow, some deeper than others.
The Chic Choc mountains of the Gaspé are renowned for their snow and backcountry ski opportunities. During the long Québec winter, residents and tourists alike take advantage of the many trails and the maintained and wood-stocked shelters.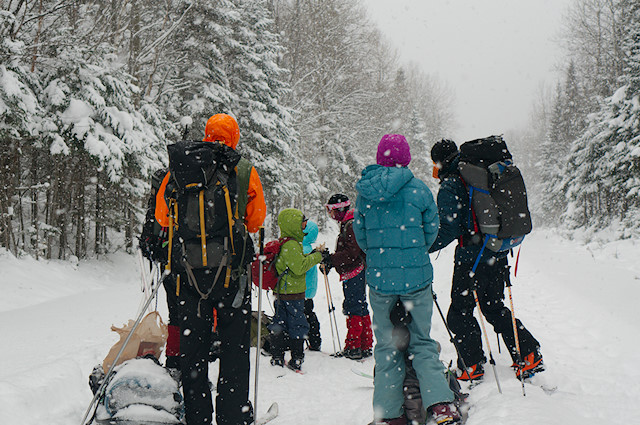 This fall Damien reserved a backcountry refuge for our two families in the Parc National de la Gaspésie. La parc will snowmobile your gear in for you, for a fee of course. Even if we wanted to spend the extra dollars that just wouldn't feel right, for any of us.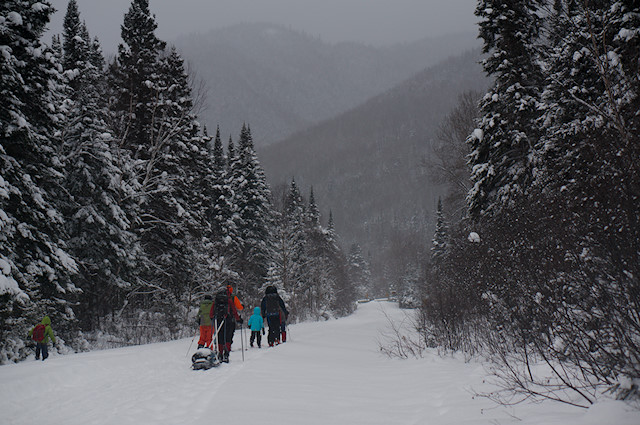 We carried everything on our backs. And what couldn't be carried, because there were some small legs in our group, was pulled on a sled.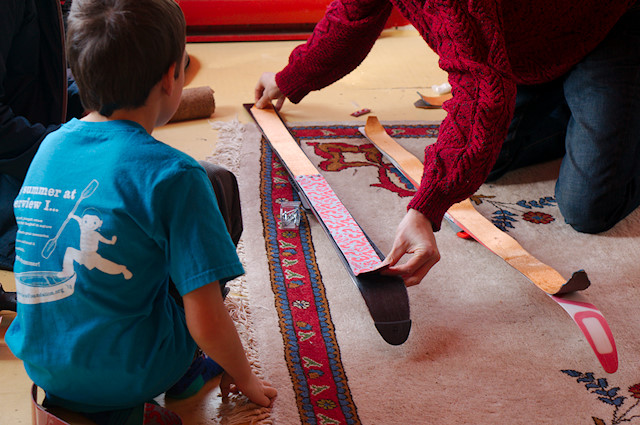 The trip was breathtakingly, and at times toe-numbingly, beautifully. Snow like I've never experienced before. It was magic and it was hard work.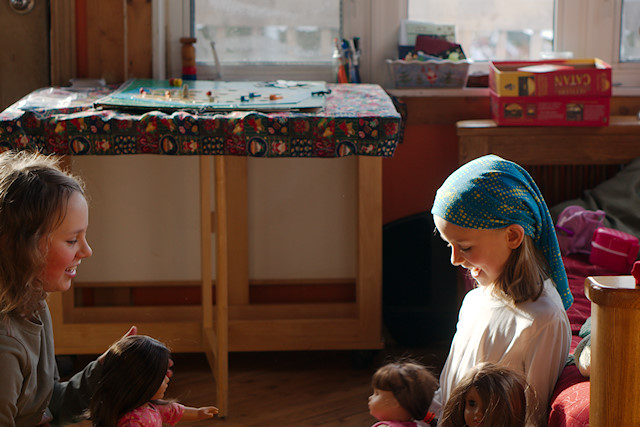 Experiences like this don't come without the effort, which is what makes them all the more meaningful.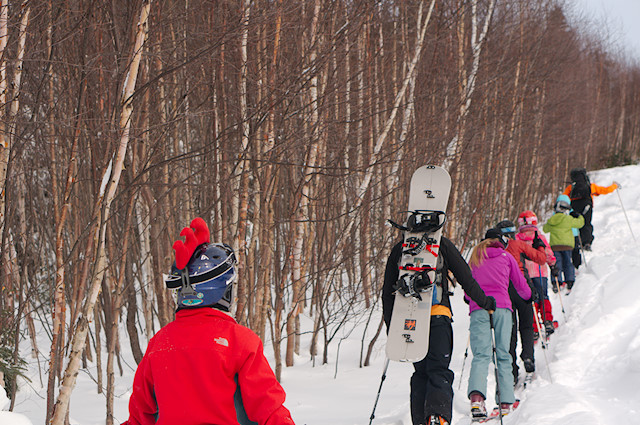 Our guests are now gone, the gear is stored away, the house is slowly being put back together, and vegetables will once again feature more predominantly on the menu (we don't do vegan for the holidays).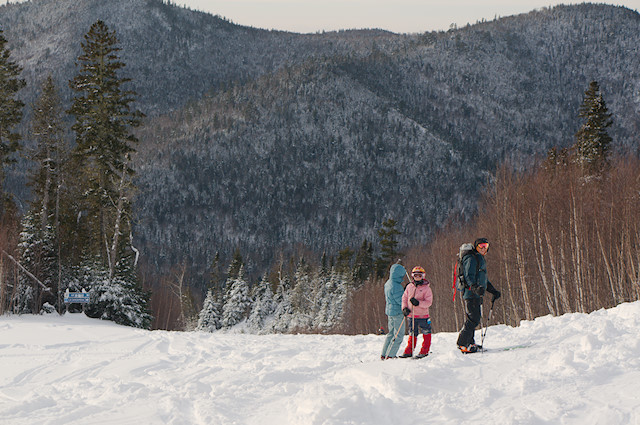 I will be going back to my regular responsibilities, in full force, the beginning of next week.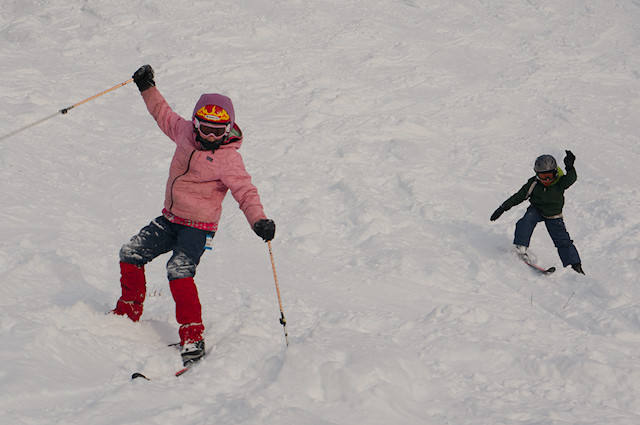 This weekend I will wrap up holiday loose ends. Finish writing New Year's cards to our siblings, put away the decorations (the holiday lights remain through the winter though), edit photos, read, knit and watch more Downton Abbey.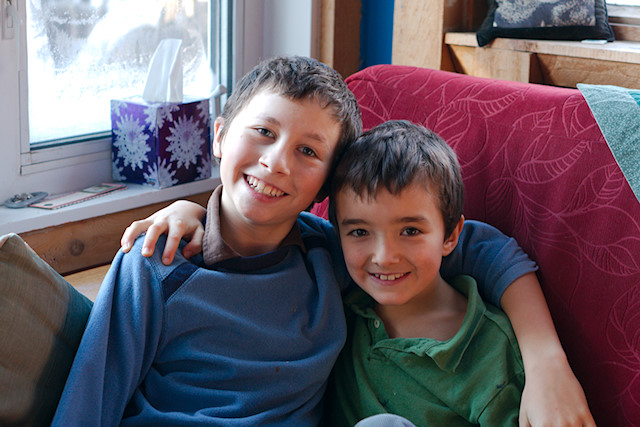 I want to enjoy this last holiday-ish weekend before life picks up speed once again. The AT looms large on the horizon and is the subject of conversation and planning every single day (even during the holidays, especially since our friends are hiking the trail this year also). But for right now, for these last couple days of Christmastide I'm staying right here, trying to remain present in the happy afterglow of a fabulous holiday.
You can subscribe to comments on this article using this form.
If you have already commented on this article, you do not need to do this, as you were automatically subscribed.