At the edge ~ Do you have what it takes?
February 24, 2014
We went skiing yesterday to a mountain called Hog's Back. In French they pronounce it Augz Back. I like that.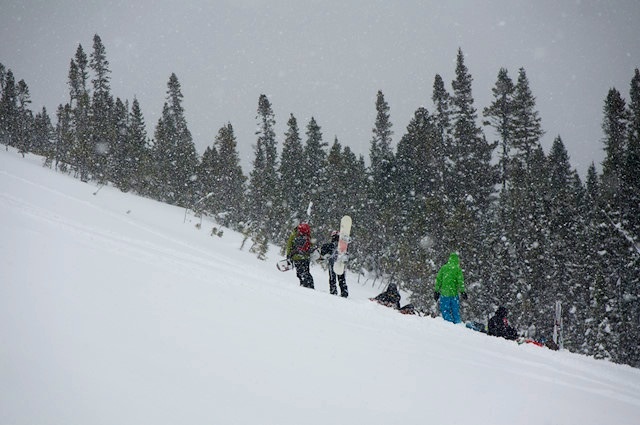 We have skied this mountain before but yesterday we wanted to take a new route down. The wind was so wicked at top. If you didn't hold yourself in place it threatened to blow you right over, skis and all.
After the finger numbing experience of removing our skins, Damien led us to the edge.
In the wind-whipped snow it looked like a precipice. Until you went close enough you could not see over the edge (which can be serious in winter conditions, as you don't want to ski out on a cornice). This was not a cornice, it was simply the unknown edge.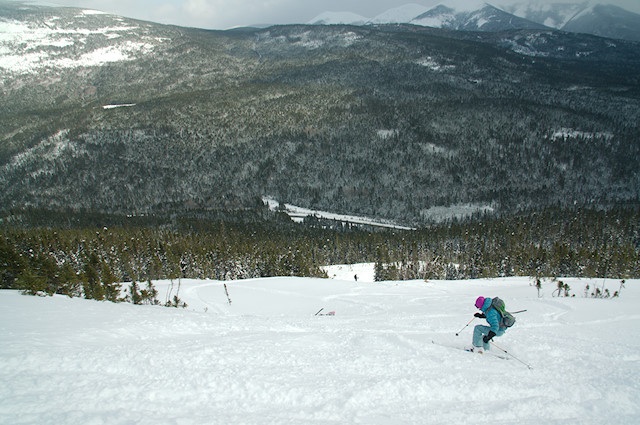 I find myself facing the unknown edge on a daily basis. Sometimes it's the side of a mountain, other times it's a new work challenge, or a child's interest in something totally out of my league.
Each time we're faced with this unknown we have a choice. Do we approach the edge with creative imagination for all the wonderful possibilities that lay just over the unknown edge? Do we start brainstorming and scheming? Or do we allow ourselves to be filled with fear and dread? Do we ski forward with courage? Or stay back in cowardice?
I'm not suggesting recklessness but the truth is there are far less cornices than we think there are.
As we have taken interest-led learning and living to the next level I have fielded questions from many fearful folks, families longing to embrace a different model of living.
But what about…? How do I make sure that…? How do I let go of…?
I'm usually the one answering questions. This time I'm going to ask one.
Do you have what it takes to lead an interest-led, values based, and mission driven life?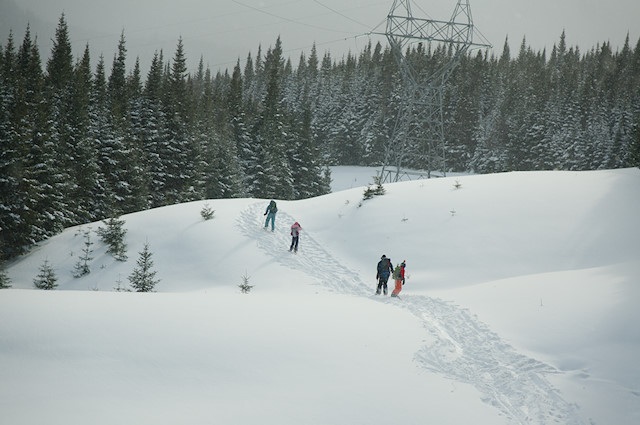 My answer to that question is yes, you do… if you have these two things.
Imagination. And Courage.
Imagination to dream of the amazing experience that awaits you on the other side. And the courage to ski over the edge to get there.
---
I am beta testing my trail publishing protocol. Shorter posts; written, edited (including photo editing), and published from my iPad mini. A new chapter for me. This next month will be back and forth. Old posting workflow and style mixed with trail post beta testing.
Renee Tougas participates in affiliate marketing, including the Amazon Services LLC Associates Program. Whenever you buy something on Amazon from a link you clicked here, I get a (very) small percentage of that sale. See disclosure for further explanation.
Filed Under
Resource Library
You can subscribe to comments on this article using this form.
If you have already commented on this article, you do not need to do this, as you were automatically subscribed.