Arrival of the Purple Finch
May 8, 2013
For years I have wanted a bird feeder. This last birthday Damien made me one for a gift. This feeder is the gift the keeps on giving. Thank you Damien.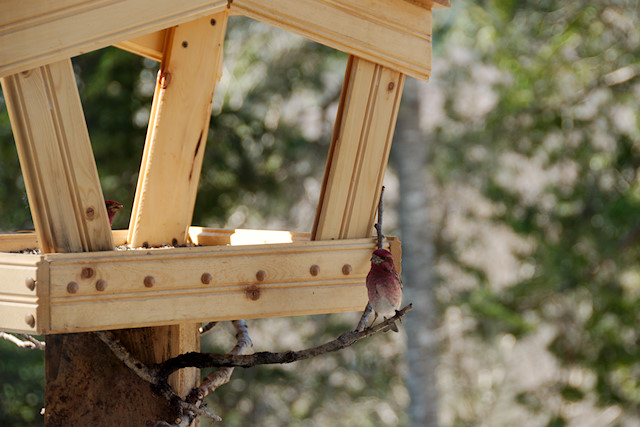 The most recent arrival to the feeder is the Purple Finch. This spring is the first time we've seen a purple finch; and we're all in love with the rich red of the males.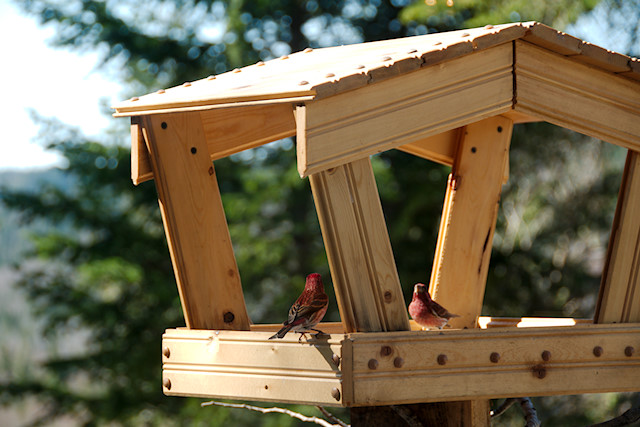 These beautiful birds have been hard to photograph. I spent the winter in the company of friendly chickadees and bossy nuthatches, both of which are comfortable with human comings and goings.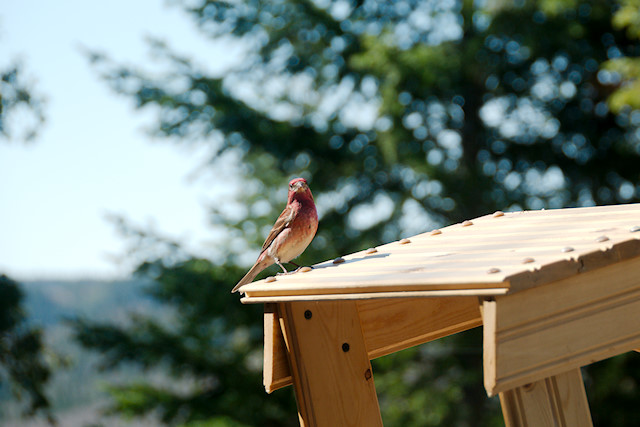 Not so with these purple finches; every photo of these birds has been taken through a pane of glass. And even then I have stalk carefully and slowly to get my camera into place. These crimson beauties take flight with just the hint of movement.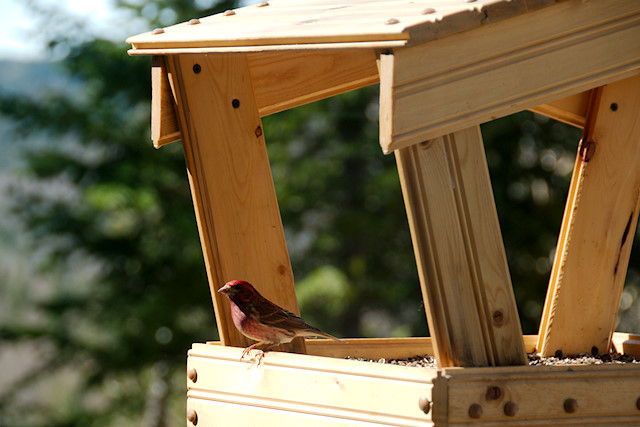 The kids have been inspired to paint the birds; turning the bird feeder into a spring nature study. Actually the feeder has provided non-stop nature study since Damien installed it five months ago.
A little note about nature study
---
For the record, we have never done nature study in the true Charlotte Mason sense, nor do I feel the need to. I mention this only because some people get hung up on form, when you really needn't.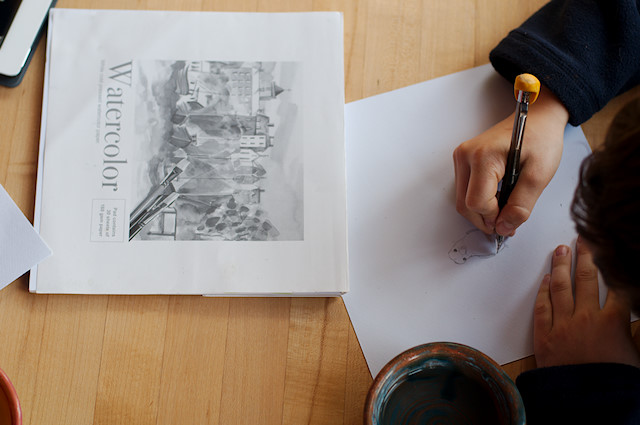 Are we doing this right? There isn't a right way, so stop worrying about it and just enjoy what you're doing. Whether that's biking on a wooded path and appreciating the trees as you zip along. Or, watching a bird feeder and cataloging, or not, the birds that come visit. Or going for walks in the city where you live, looking for anything that blooms and taking home some petals to press.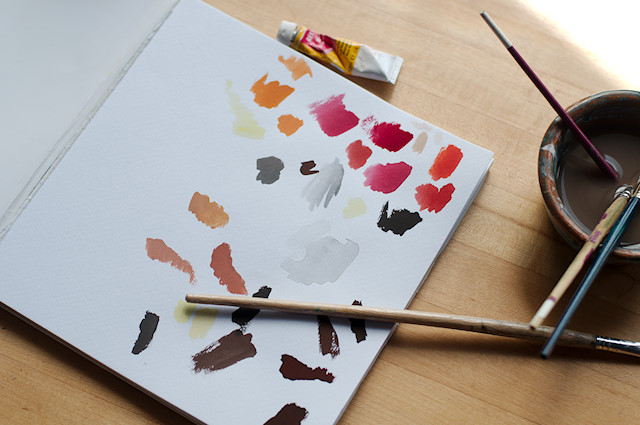 The best kind of nature study is the kind your children are inspired to do.
We don't do a lot of sitting in the woods to sketch what we see. In fact, we never do that. Our outdoor time is usually pretty active. The kids instead paint, draw, and sketch (at the kitchen table) based on photographs found in books, on the internet, or ones I've taken.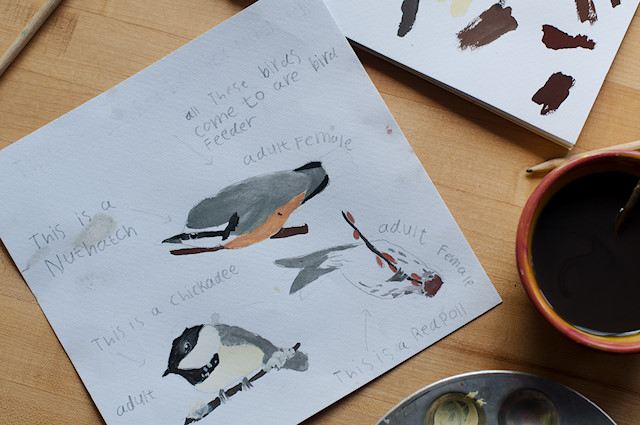 We've never even had nature journals, gasp. I tried, it didn't take. We just use pieces of paper and the ones the kids want to keep are often displayed for a time and then saved in their learning portfolio.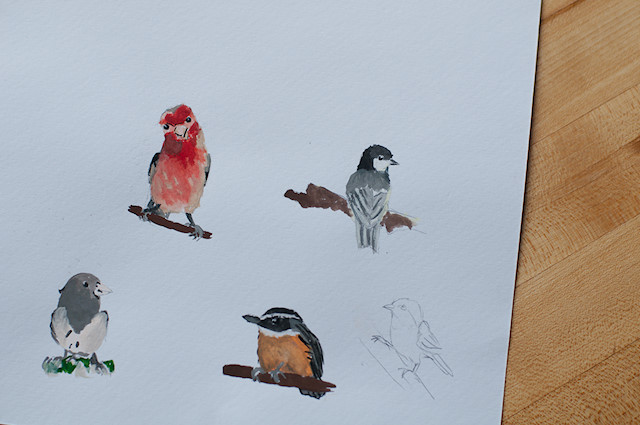 Also, nature study is a self-directed study at our home. Not something I need to plan or schedule for, except in terms of having supplies on hand for when the spirit moves.
In case you're interested, the Peterson Birds of North America is one of our favorite nature study apps for the iPad. We also refer to our paper technology guide book quite often. We like the eastern birds guide. But there is a western guide also.
How do you like to do nature study in your home?
Renee Tougas participates in affiliate marketing, including the Amazon Services LLC Associates Program. Whenever you buy something on Amazon from a link you clicked here, I get a (very) small percentage of that sale. See disclosure for further explanation.
Filed Under
Resource Library
You can subscribe to comments on this article using this form.
If you have already commented on this article, you do not need to do this, as you were automatically subscribed.