An ocean post... almost, pottery instead
June 18, 2009
Today we went to the ocean, as in wide open expanses of sand, blue sky and surf. My oh my, it was a divine day. Tonight I am happy and tired, I feel fabulous. Maybe I need to make more of an effort this summer to visit the ocean; there is something wonderfully restorative (and messy) about sun, waves and sand. The beach is only an hour from my house but I'm such a homebody.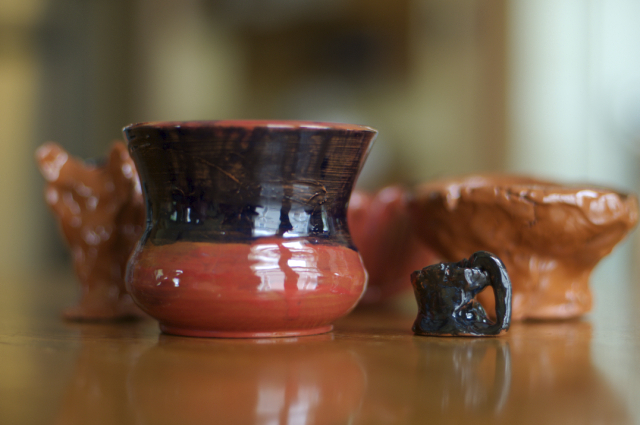 Laurent's pieces</span>
However you're going to have to wait for the photographic proof. I have about 250 to pick through (I won't delete them all but most), download off the camera and upload to my blog. That just ain't happening tonight. So instead I share these beauties with you.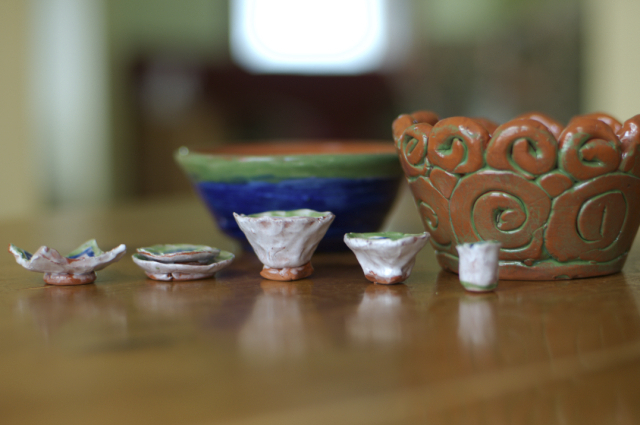 Celine's pieces: with a miniature matched set for her dolls</span>
Remember the day we visited the pottery studio? Well we went back a couple weeks ago to paint and glaze (or is it all just called glazing?) the pieces. We picked them up early this week and now these are the only bowls the kids are using - for all their meals.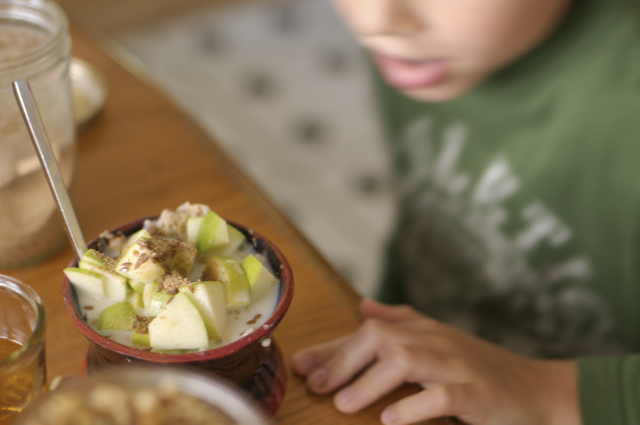 Me, I'm just enjoying the beauty of these creations since I didn't make one myself. But... we're going back to do more. And this time I intend to get my hands dirty too.
Now this is where my photography is starting to add value to our family, beyond filling the albums with photos. Because Lindsey wants to barter pottery - either pieces or more workshops - for photos of her pottery. She intends to set up an etsy shop and wants more professional photos than what her point and shoot will yield.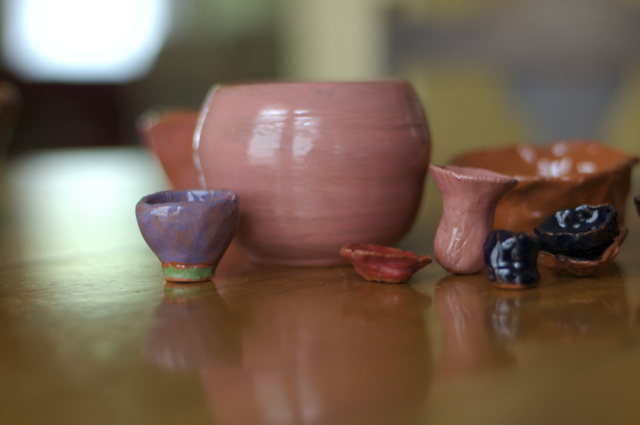 Brienne's pieces</span>
I am more than happy to barter pottery for photography. Anybody else have anything they wanna trade?
Renee Tougas participates in affiliate marketing, including the Amazon Services LLC Associates Program. Whenever you buy something on Amazon from a link you clicked here, I get a (very) small percentage of that sale. See disclosure for further explanation.
You can subscribe to comments on this article using this form.
If you have already commented on this article, you do not need to do this, as you were automatically subscribed.