A week of writing and home
November 17, 2014
It was another week of writing and digging. Walking a labyrinth of interconnected hallways in my heart and mind. Finding new doors, new hallways, following the trail of light through the open doors back to that first open door and asking myself, "now why did I open this door in the first place? What was I hoping to find here?"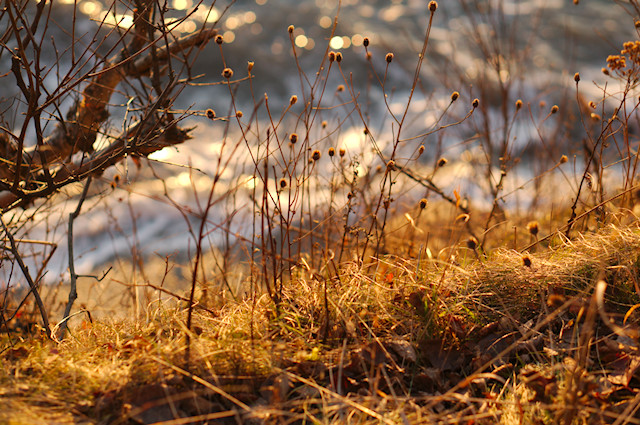 I am unearthing what needs to be discovered but man, does it ever take a lot of writing energy to blaze the trails through the jungle thick undergrowth of my hiking experience and post-hike discovery/recovery period.
Nothing writes up easy these days. Nothing. And you reassure me its alright. Because absolutely it is. It is more than alright the work I'm doing. But the desire to publish, to produce, is strong.
Writing and blogging are not "a flash in the pan" pursuits for me. They are passions I will pursue regardless of their profitability or productivity. But gosh, how I want something to show, here, now, for the effort. Proof.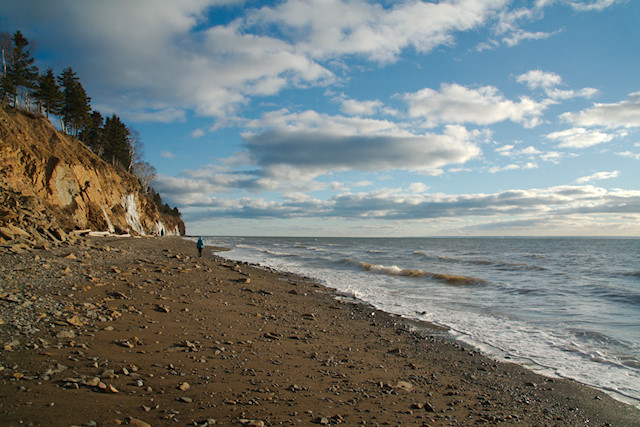 Proof of my worthiness as a blogger, as a writer, by how much I publish. Proof of my worthiness as a homeschooler by the progress of my pupils. Proof of my worthiness as a wife by how much I follow and support.

This artwork will be available as sets of holiday cards, coming to the blog soon.
Yeah, so all that. That's what I'm working through. I thought it was about being depressed on the trail. That was just a symptom of something deeper. Surprise, surprise.
Needless to say Brené Brown's work is a beacon in my labyrinth of digging and discovery.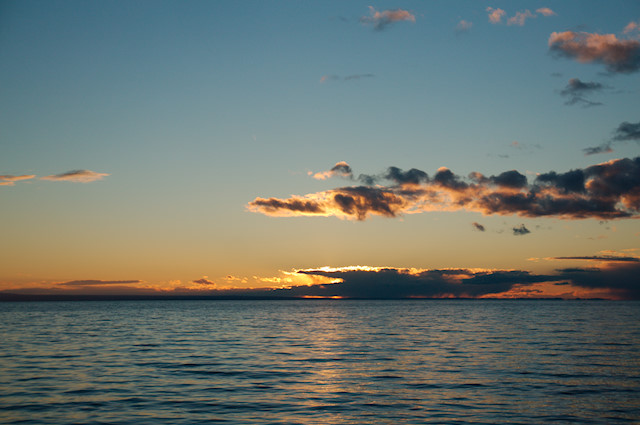 Every fear, joy, truth, hope, lie, disappointment, pain, goes deep. And getting to the tip of that taproot to investigate the health of the soil in which I'm rooted is a bit arduous.
I am still surprised that the hike brought me to this point, which is a totally different place than I thought I would be, but clearly is the place I need to be.
I went into the hike knowing it would change me. That the intensity of the experience would peel back layers to reveal a core me. I had expected to find this distilled truth on the trail. I didn't know it would be a post-trail discovery and I certainly didn't know this is what I'd find.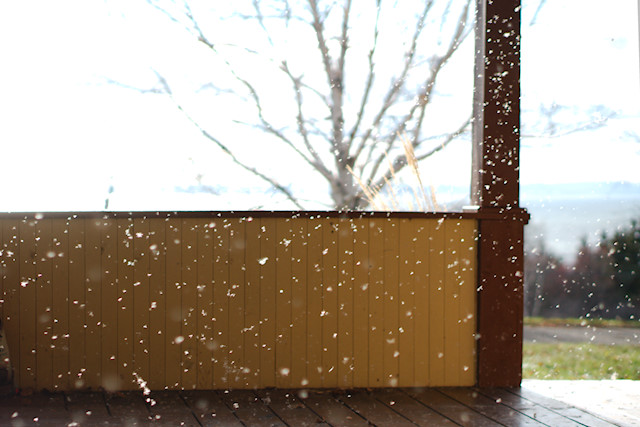 So that was the writing week.
In other news, having found a home for kitten number one, we kept his sibling and christened him Pippin. It is completely unexpected that I, formerly on the antagonist end of ambivalent towards cats, would be the one to say, "let's keep him".
This week's music of choice was Switchfoot, Vice Verses and Fading West. Each song touching my experience, my heart, in the way only music does. Songs that have me reaching for my guitar, googling chords and playing along with.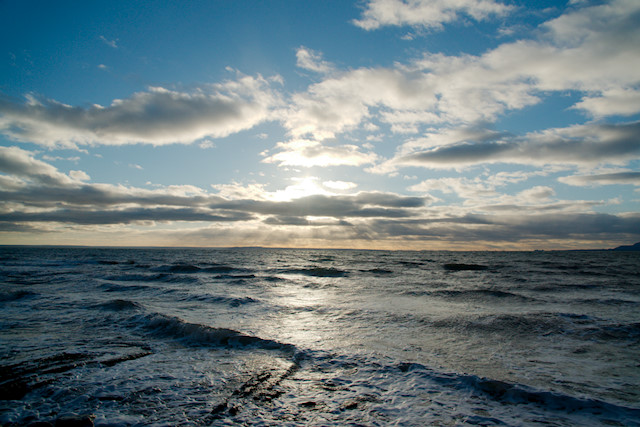 I finished researching and writing out Céline's fall 2014 through summer 2015 curriculum. It was already happening, she was learning and progressing without a written document, but I don't feel peace about the process until I've written it down. Some of you have expressed interest in her job and I hope to write about that in a "this is what Celine's 10th year of homeschooling looks like" post.
I finished The Good Daughter, Home: Chronicle of a North Country Life (Seeds of Another Summer in Canada), and am savoring my way through Shadow Child, also by Beth Powning. (Yes, you should check her out).
I can't wait to pick up Louise Penny's first Inspector Gamache book at Wednesday's library pick up, having devoured The Beautiful Mystery and The Brutal Telling. I think Louise Penny will be a perfect windswept Gaspesien winter companion.
The beach sunsets this week were fabulous (so you may have noticed already). The sun sets earlier each day and it's a fast scramble to get out the door in time to make it there, but the rewards are worth it.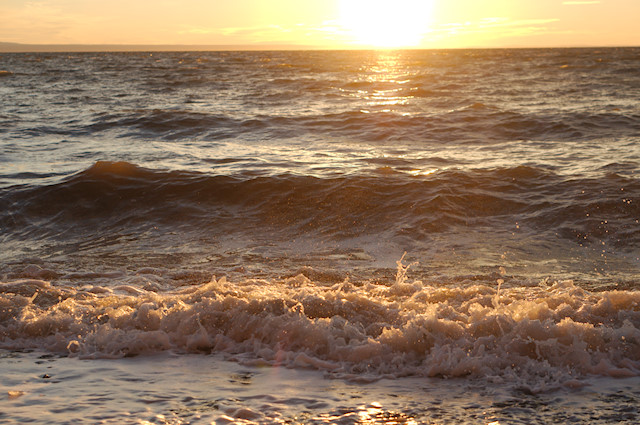 In spite of shorter days, and the rush to watch the sun set, I am relishing the steady advance of winter. I know full well it will be a long one, and I have a history with SAD but my body, spirit and mind see this winter as my time to hibernate and rest. To sit by the happy lamp in the morning as I write my way to understanding, cuddle with cats, drink tea, and on a daily basis brave the wind and snow for an afternoon excursion into the elements to remind me that I'm alive and why I love summer so much.
I finally replenished my depleted lotion stock with my tried and true recipe but I used shea butter this time instead of cocoa butter which resulted in a runnier lotion. This consistency would be perfect for a pump bottle, which I don't have. So I just make a drippy mess on the counter each time I use it.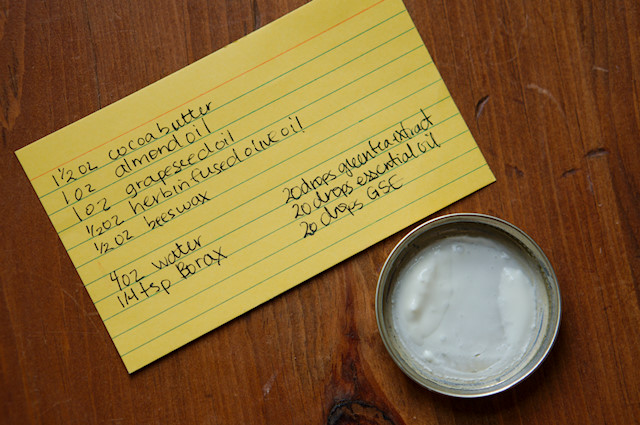 The kids and I went to a Remembrance Day service on November 11. I felt so Canadian, surrounded by other Canadians remembering fallen family and community members in the world wars, Korea and our peace keeping missions. In a service conducted in English, French and Mi'kmaq I felt like I belong here. After three years to the day, of living on the peninsula, and a lot of struggle with insecurity about my place here, that is a feeling of inestimable worth.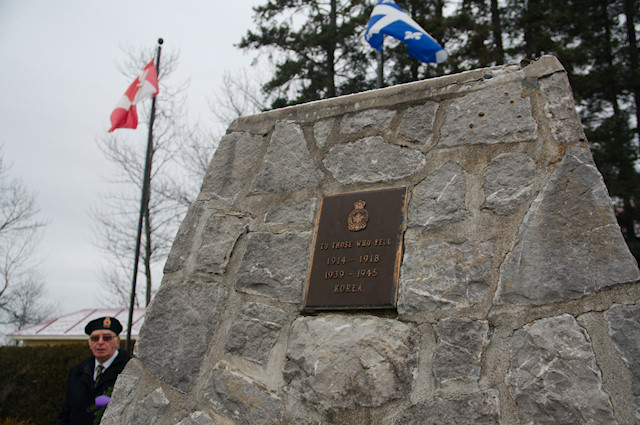 Two Saturdays ago now, our dear friend Springfever, one of our biggest Kickstarter supporters and trail enthusiast (having done the trail 3 times himself) came for supper with his wife to swap hiking stories and look at our (still unedited) photos. I'm always amazed that on our peninsula, with few people clustered in small communities over many miles of coastline, we have a thru-hiker friend living nearby.
This past Saturday we went to the neighbors, the house just behind ours, for a gourmet tapas-like supper prepared from Plenty. We came home with ski boots to fit Céline's growing feet and a better snowboard for Laurent. Have I mentioned yet how much I love it here? Not just the house we are living in right now, but our community and our friends.
Yes, I have a lot of personal work to do right now. And some of it is painful. But there are so many beautiful, solid, and reassuring things in my life. The ocean's tides, which I never get tired of (whoever gave me that advice in a previous post was right); friends who aren't even aware of the blessing they are in our lives; a cuddly kitten, rock music, supplements, books, a happy light; and a community that, after three years living here (seven months of those in other places), truly feels like home to me.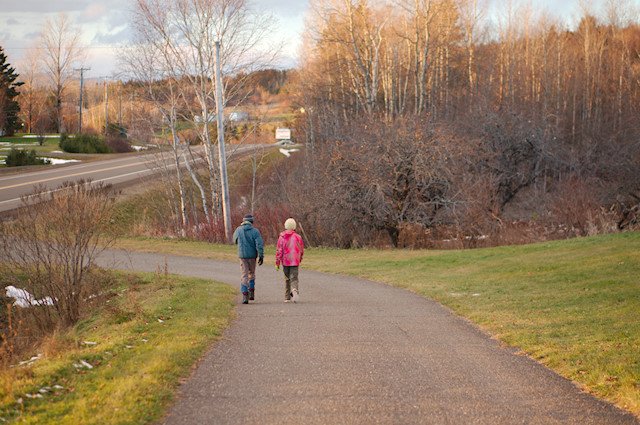 Home, where we are known. Home, where we belong. Home, where we want to be.
Renee Tougas participates in affiliate marketing, including the Amazon Services LLC Associates Program. Whenever you buy something on Amazon from a link you clicked here, I get a (very) small percentage of that sale. See disclosure for further explanation.
You can subscribe to comments on this article using this form.
If you have already commented on this article, you do not need to do this, as you were automatically subscribed.