a traveler's tally
January 4, 2010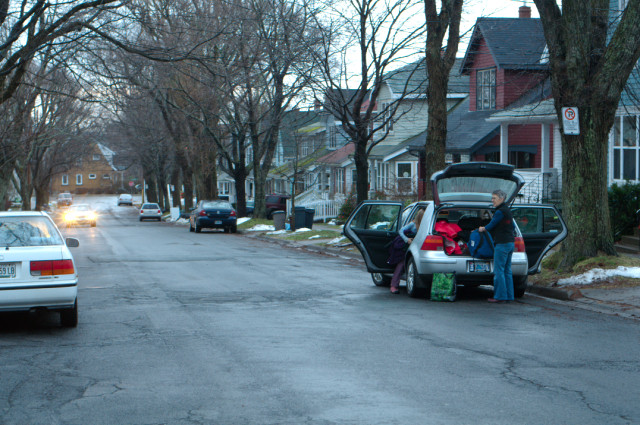 Friday night around 8pm we pulled into our snowy driveway, home at last after 2 weeks away. The first week and a bit of our trip was to Nova Scotia to celebrate Christmas with my family. The second part of our trip was to visit the Gaspé peninsula of Quebec with my parents.
It was wonderful to be away, it is equally wonderful to have slept in my own bed for a couple nights. Now of course there is the tree to take down, heaps of laundry to do and fresh fruit to buy. But that is nothing in light of what happened to our neighbors while we are gone. Our very next door neighbors, whose house is right along our driveway, had a house fire 2 days before Christmas. I would be remiss and very insensitive if I shared our trip with you without sharing this painful loss also.
I am devastated for our neighbors, no person was hurt in the blaze but they lost one of their dogs and of course their house is inhabitable. We found out while we were still in NS and watched live coverage on the internet (now that was surreal). In light of this I am even more thankful for a house to come home to. Because there is so much to say about our travels around Gaspé I'm going to simplify it a bit and give it to you by the numbers.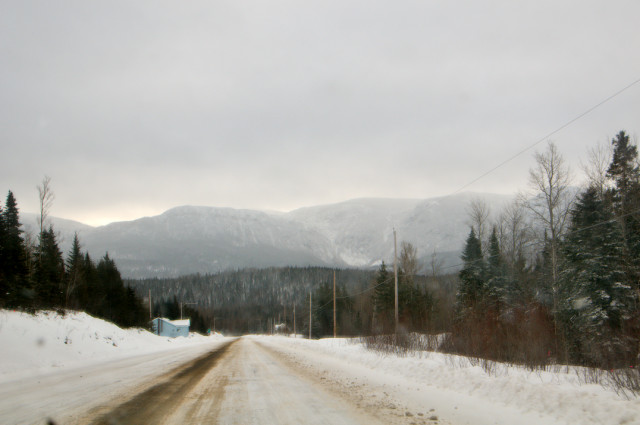 One -Child coughing and blowing their nose. Just Brienne thankfully, now my job is to feed this family top notch healthy to boost our immune systems once again.
Five and a half- Average hours spent driving per day, over 5 days. It seemed like a lot some days but there was just too much to see and experience to stay in one place. This includes the getting to and from the peninsula.
Two - East coast/maritime winter storms we drove through (very cautiously).
Daily - Stops at boulangeries, patisseries and cafes. Eating healthy was a bit challenging with fresh from the oven croissants lining the counters. When in Gaspé...
Very high - Velocity of the wind coming off the St. Lawrence river and Baie des Chaleurs for most of our trip. This was too hard to measure, but let's just say it was very windy and cold.
Daily - Trips to the Épicier (grocery store) or supermarché— (super market) to pick up easy-to-prepare, healthy foods for breakfast, lunch or dinner.
Two - Hours the children spent swimming at a hotel pool on New Year's Eve. Brienne progressed to an unassisted swim at this pool thanks to Nana's instruction and encouragement.
One - Feast of (home grown) turkey, squash, potatoes, salad, tourtiére and apple crisp prepared for us 7 travelers by perfect strangers.
Five - Restaurants closed on New Year's Eve in Campbellton, NB (where we stayed our last night). Thankfully a take out pizza place was open.
Two - Individuals and families (who were strangers) who welcomed us into their homes, shared their floorspace, their tables and their hearts with us. But when you count all the friendly people they introduced us to the number seems much higher.
Three - Movies children watched on our laptop in the backseat of the car. These were saved for the trips getting to (through NB) and getting home (through NB and ME) from the peninsula.
If you'd like to read more about our time in Gaspé— and how we met some amazing people, shared in old fashioned hospitality and saved big time on our accommodations & food please read my post couchsurfing with a family..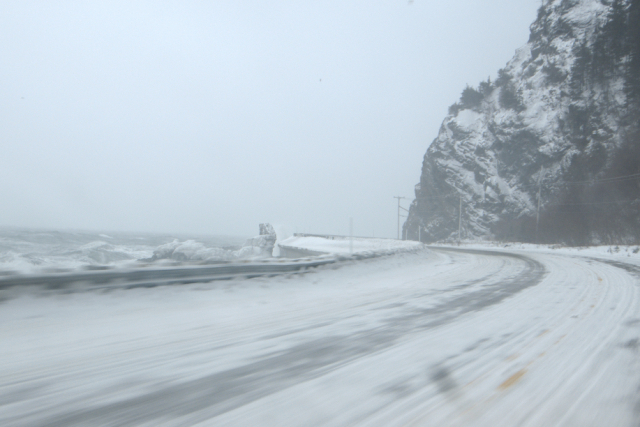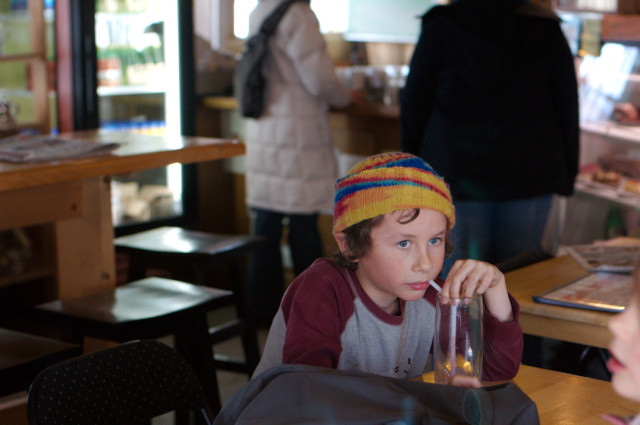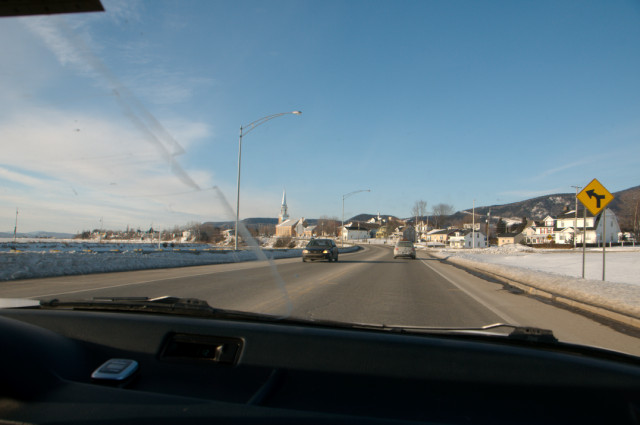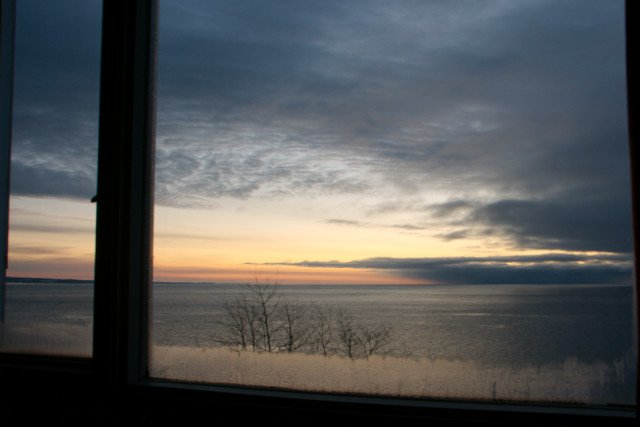 Renee Tougas participates in affiliate marketing, including the Amazon Services LLC Associates Program. Whenever you buy something on Amazon from a link you clicked here, I get a (very) small percentage of that sale. See disclosure for further explanation.
You can subscribe to comments on this article using this form.
If you have already commented on this article, you do not need to do this, as you were automatically subscribed.