A traveler's perspective on being present
July 9, 2013
Traveling for nearly three weeks has not been without its challenges. Making this trip was something we wanted to do. But just because you want to do something does not mean it's easy or without struggle.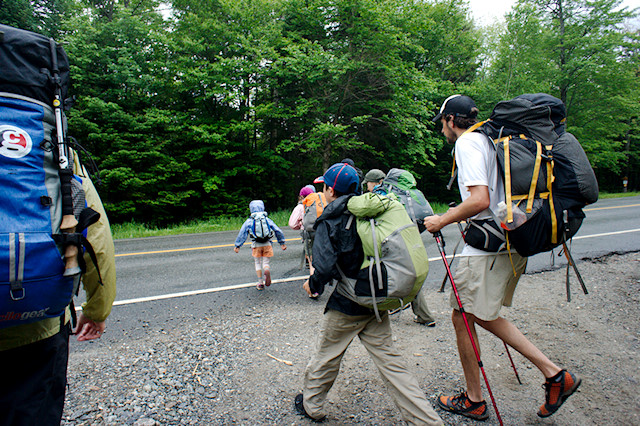 At regular intervals in the last three weeks I have consciously stopped myself from thinking, "I can't wait till I get home and no longer have to deal with heat, humidity, mud, traffic, fill-in-the-blank".
I don't particularly like any of those things and I'm used to a daily existence that doesn't involve a lot heat, humidity, or traffic (I am used to mud).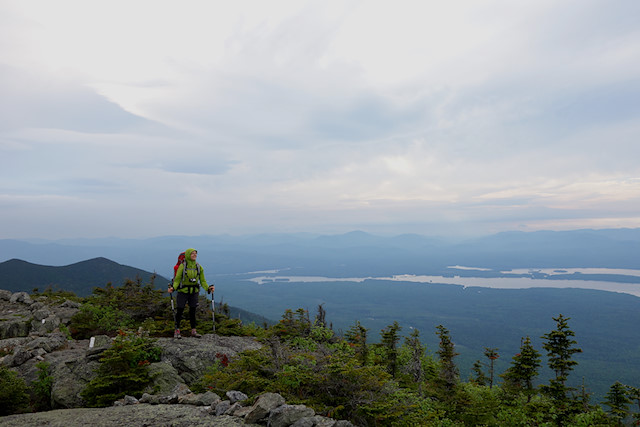 I'm used to a daily existence with certain routines and comforts. My French press coffee, my afternoon tea time, the morning quiet. Reading time after lunch and the way the light moves through the house. I'm used to the sound of the river and the birds at the feeder. These are the comforts of my home.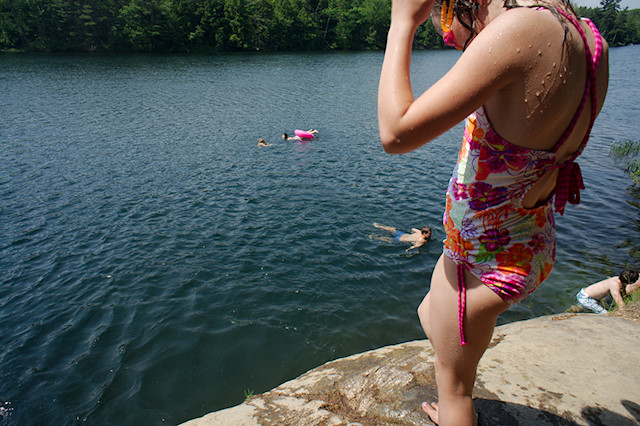 And in stressful moments while we've traveled (because it hasn't been all roses) I've been tempted to wish myself there.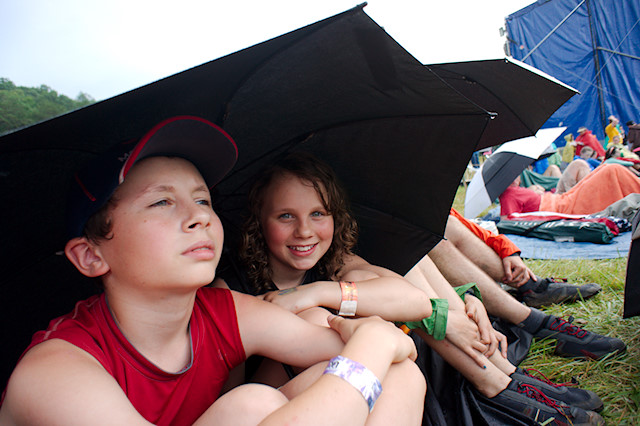 But as soon as I start wishing myself somewhere else I miss out on the present experience. And there have been so many experiences to be present for on this trip.
This is a real change I notice in myself. Whereas before I might have wished myself home, this trip I have purposefully, and with some effort, stayed where I am. Mentally, physically, emotionally.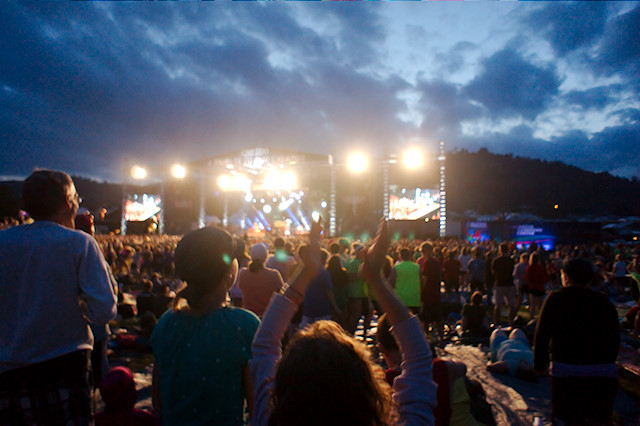 I have stayed on that Pennsylvania field sweating in the heat, under the shade of our tarp. I have tramped through the mud with tens of thousands of other festival goers and used stinky porta-potties for four days.
I have backpacked through the worst swarm of mosquitos I have yet encountered. I have driven (or navigated) through New York, New Jersey and Connecticut. I have paid the full toll because we never got the ticket; somehow we missed the ticket dispenser all together.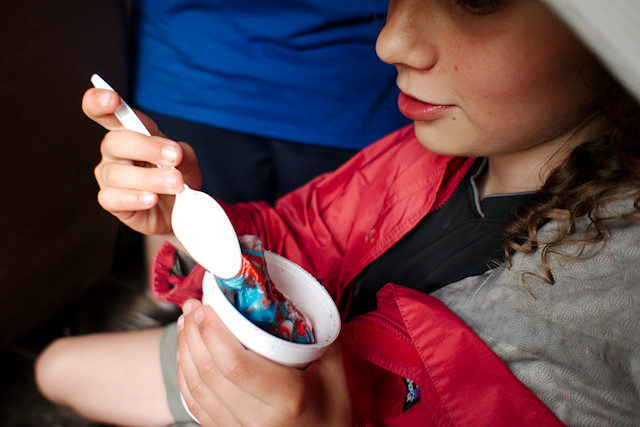 I have hiked up the most summited peak in the North America (or so they say) on one of the hottest days of the summer. I even ate at McDonalds and shopped at Wal-Mart in moments of desperation.
These trip "inconveniences" were minor in the scheme of things. There were no vehicle accidents or emergency room trips.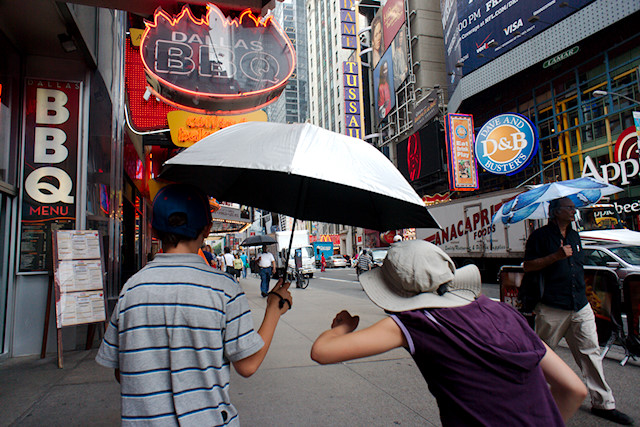 "Regular" life at home is not without discomfort and worry. And neither is an extended road trip.
We drive home tomorrow. I'm ready to sleep in my bed (though where I sleep doesn't matter much to me) and work in my kitchen (I don't miss the work but I miss my tools). I'm ready to write in the mornings and walk along our river and start running again. I have not been able to keep a regular writing or exercise routine while traveling.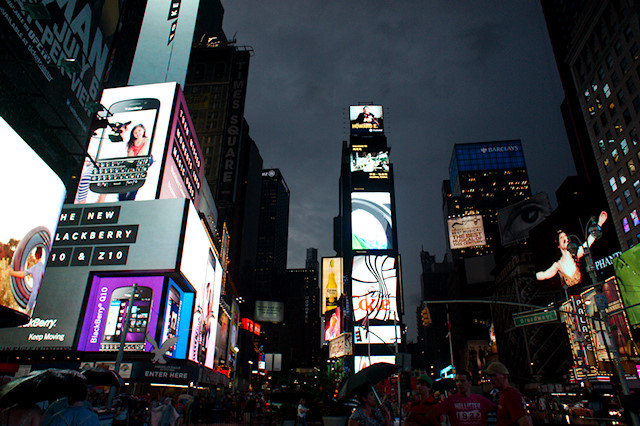 But I have done my best to not wish these routines and rhythms back into my life in the midst of stressful traveling moments.
By wishing myself somewhere else I miss out on the fullness of the present experience - the difficult and the good.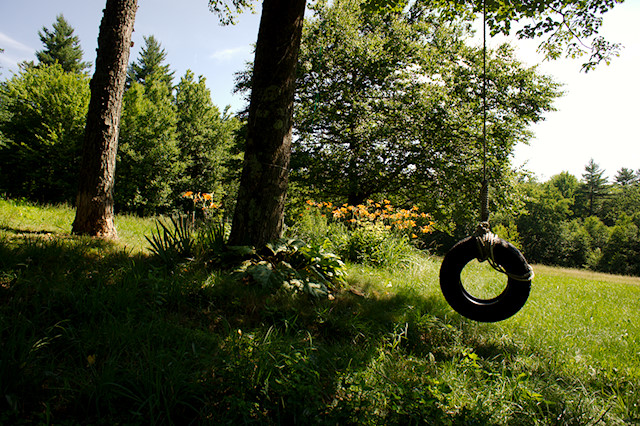 I miss out on breakfast on the top of the mountain, afternoon swimming at secret and not-so-secret swimming holes. I miss out on Emily's farm cooking. I miss out on new connections with friends and strangers, seeing Switchfoot live, and experiencing the joy of my kids' first music festival.
I miss out of meeting Jen and taking the kids to Times Square. I miss out on hiking with John and Caleb and coming home to Renée's homemade sorbet. I miss out on spending time with Brienne's dear friend and getting to know Alan.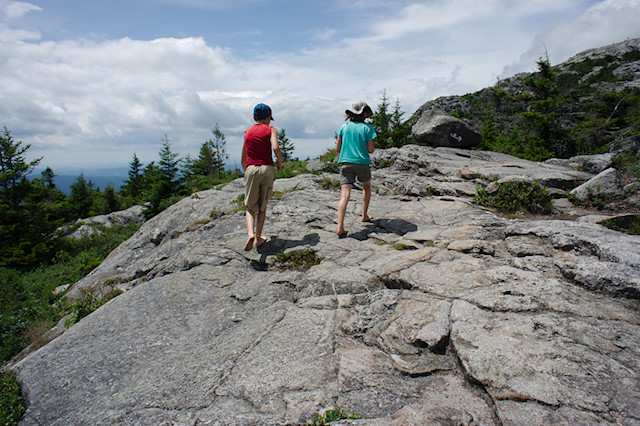 There are too many good things in life you miss out on when you wish yourself somewhere else; specifically when you have the opportunity to go somewhere and share life with other people and you long for your familiar.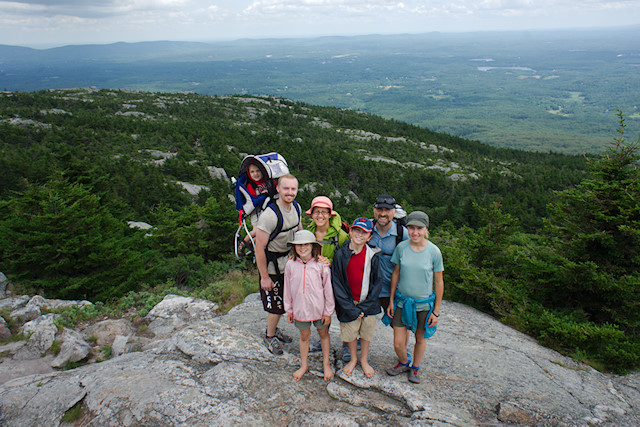 Life is too short, be present where you are.
Renee Tougas participates in affiliate marketing, including the Amazon Services LLC Associates Program. Whenever you buy something on Amazon from a link you clicked here, I get a (very) small percentage of that sale. See disclosure for further explanation.
You can subscribe to comments on this article using this form.
If you have already commented on this article, you do not need to do this, as you were automatically subscribed.