A Barebones Homeschool Day
January 29, 2012
Can I tell you a little secret? I'm a better homemaker than I am homeschooler.
Homeschooling, for us, is the foundation of a life time of learning. It's not the be-all, end-all of our childrens' education, it's just the beginning.
I like what Natalia quoted in comments in An Open Hearted Letter to Moms of Young Children, and it's so true.
Many people overestimate what they can get done in a day, and underestimate what they can get done in a year.
Raising my hand to the truth of that in my own life - especially when it comes to thinking I can be a super-productive homemaker and homeschooler, day in and day out.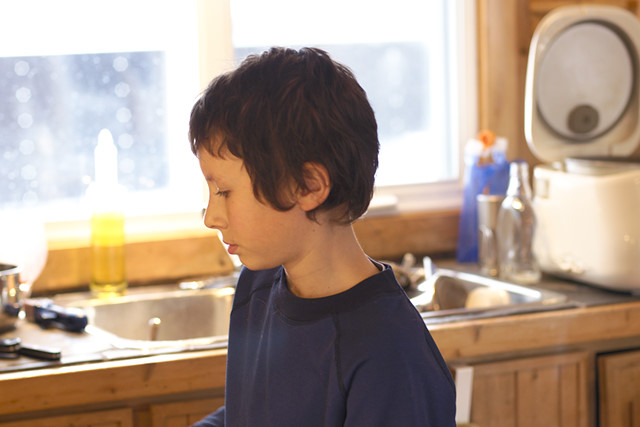 When push comes to shove, when there is a time crunch in our life and I have to choose between taking care of the homefront or doing a history/spelling/writing lesson with the kids, I choose homemaking.
The biggest reason for this is because we have to eat and we believe good food is the most basic element of health and well being. Someone has to do the cooking (and the shopping and the sourcing) and in our household arrangement, that's mostly me. The reality of that is sometimes I spend a lot of time in the kitchen.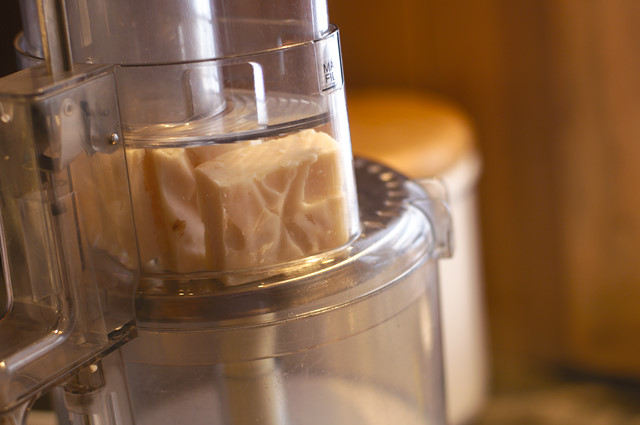 So there's kitchen duty, which admittedly I spend less time doing these days since Damien does clean-up and I don't cook breakfast. But there's also everything else. You know the mess and management of life, compounded by unexpected (or even expected) transitions and upheaval. Sometimes something has to give. For me, it's school. Always has been.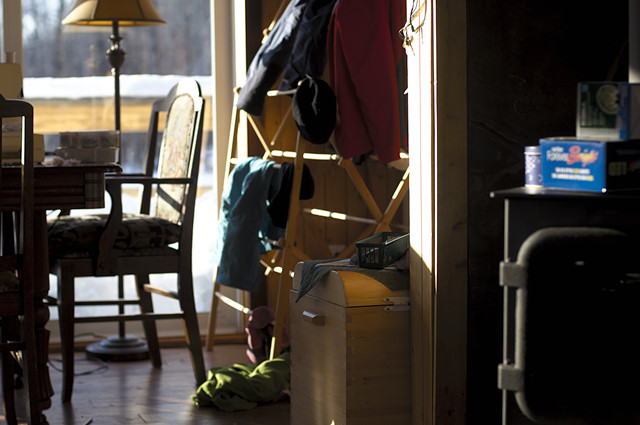 There's a reason I usually introduce myself, in writing and in person, as a homemaker and homeschooler. Home life comes first.
Cultivating a home environment of peace over productivity (oh I do love that post of Jamie's), nourishing my family with whole foods and love, taking care of our home so there's an environment conducive to learning and open to ideas - these always come first for me.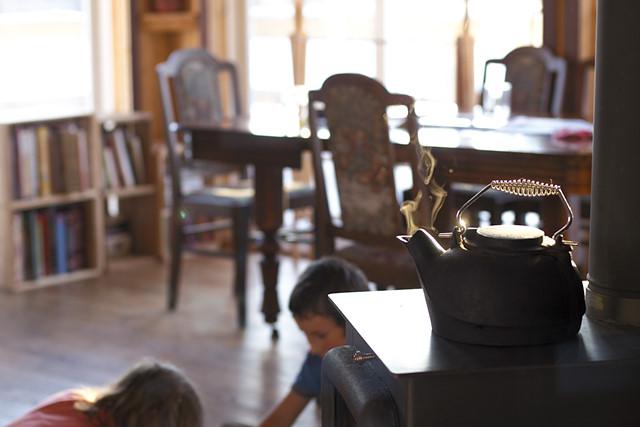 And I call myself a homeschool coach (smile).
On those days (or weeks) when I need to focus on home management we fall back to a barebones homeschool routine.
There are times we take complete and seasonal breaks. Barebones homeschool isn't a full blown break but it gives me a bit of extra time in my days to take care of home stuff.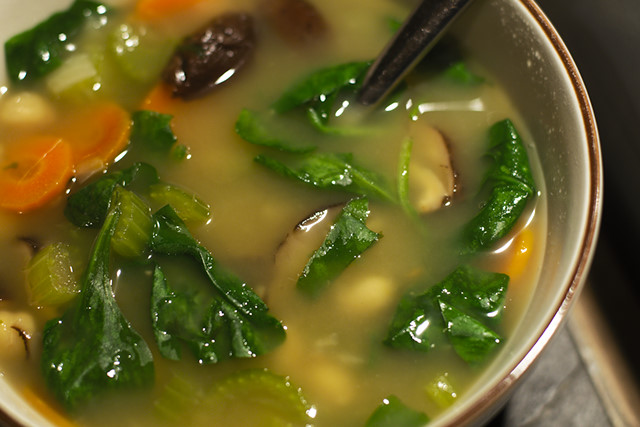 We had a barebones homeschool routine for the past two weeks. This is what that looks like for our family of late elementary and middle years learners.
Math – The kids do this on their own. When the kids were early elementary and I did math with them we would drop this during barebones times. 
Educational videos – Free YouTube and online documentaries. Here's a few we visited this week. These usually cover history, geography (world study) and science.
Crafts – My kids live to make things and basically "school" is just a distraction from this first love of theirs so days with light school means more crafting!
Bible – I anchor this to either lunch or supper, when we're all together as a family.
Reading & Stories – Audio books of any kind are great for barebones school days. For the past couple weeks we've been listening to Tales From Shakespeare (I'm actually surprised how much the kids love these). Sparkle Stories have become a regular part of our week (barebones or not) and Brienne has rediscovered Starfall recently. The kids do their own reading of course throughout the day, Celine especially.
Read Aloud – Nearly every weekday I read to the kids. In this life season we do this the hour before bed, this is also when the younger two practice their reading with me.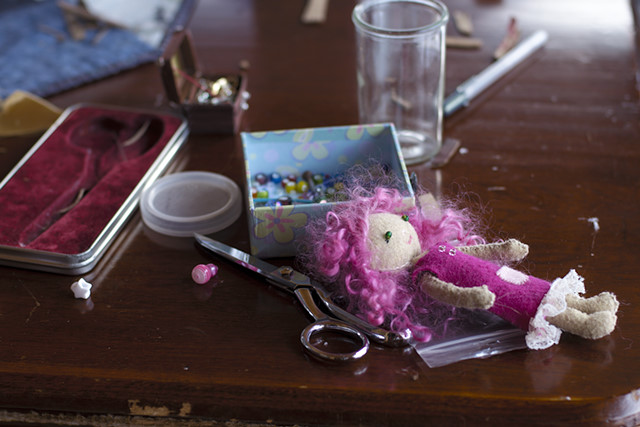 In short, a barebones day has a bit of math, a lot of self directed learning, some media and always, reading.
Do you have a barebones homeschool routine? What does it look like?
Renee Tougas participates in affiliate marketing, including the Amazon Services LLC Associates Program. Whenever you buy something on Amazon from a link you clicked here, I get a (very) small percentage of that sale. See disclosure for further explanation.
Filed Under
Resource Library
You can subscribe to comments on this article using this form.
If you have already commented on this article, you do not need to do this, as you were automatically subscribed.