How To Start A Food Buying Club (free e-book)
Buying good food is not cheap, but there are ways to stretch your food dollars. One of the best strategies we know to buy good food for less is to be a member of a buying club.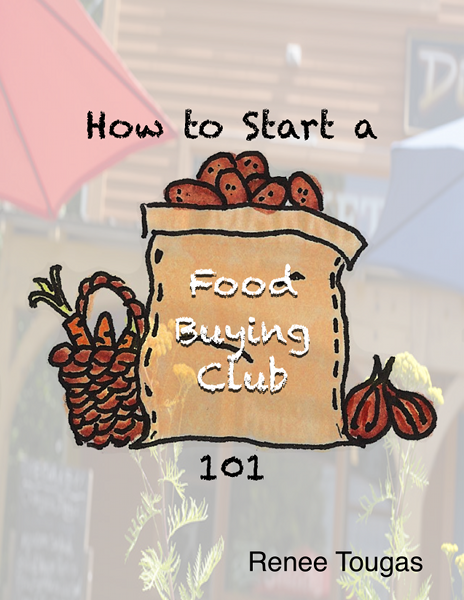 What's a buying club?
A buying club is a group of people who come together to order goods in bulk. Ordering collectively direct from a distributor or producer, they save money over regular retail prices.
But do you want to know what's even better than saving money?
Building relationships.
Food buying clubs can help you do both - save money and build community - right where you live.
Maybe this is the first you've heard of a buying club or perhaps you can't find a buying club where you live.
Then this short e-book is for you.
In How to Start a Food Buying Club 101, Renee shares a decade of experience and wisdom in joining, starting, and co-founding food buying clubs.
What's included:
The story of our family's experience with three different types of food buying clubs.
Step by step instructions for starting your own small food buying club.
Master templates, checklists, and printables.
A food distributors list for North America.
and more...
In short, How to Start a Food Buying Club 101 includes a whole lot of first-hand experience, common sense wisdom, resources, and practical how-to's to start a buying club.
Want to save money on the food you buy and be more connected to your community? Start a buying club.
It's all there, for free in this short e-book.