Writing a Mission Statement ~ Questions & Themes
April 18, 2012
This is my second post about writing a personal mission statement. In my first post - Writing A Personal Mission Statement ~ A Roadmap for the Journey - I shared my own story of why I decided to write one and some of the questions I asked myself in that process.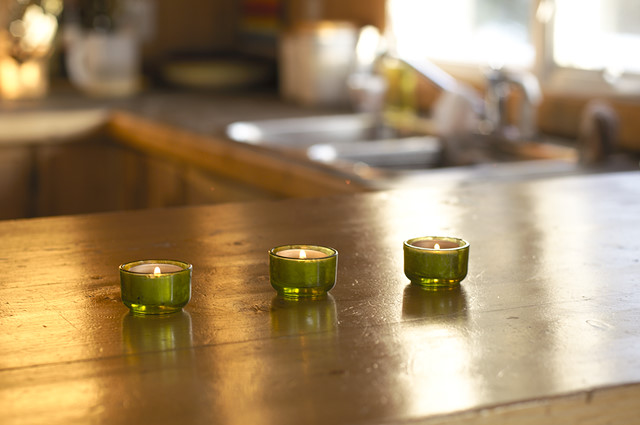 I want to help you write your own mission statement (if you don't have one) and I hope some of the reflection I share in this post will help you.  First off, more questions to ask yourself. Then, looking for themes in your life and naming gifts. 
A Few More Questions
What personal values matter most to me? (We all have a bunch of values but some rise to the top.)
What did I dream of doing as a girl, as a young woman? Can I see bits of that in my life right now?
What parts of my life work (mothering, homemaking, work outside the home) bring me the most joy and pleasure?
What do I freely give of myself because it simply bubbles up from within me?
In my current responsibilities what tasks do I feel contribute to the bigger picture of my life? Inversely, when do I feel like I'm just going through the motions?
When I look at other people's lives, what parts of their life work make me feel jealous or envious?
Let's talk about jealousy.
Most of us see jealousy as a bad thing, and I believe it is if we let it be destructive in our lives. It's important to be content with who you are and in your circumstances. But when you don't know who you are and what your mission is it's easy to look longingly and with envy at other people's lives.
I really believe that contentment and comfort in your own skin comes from knowing who you are and what your mission is.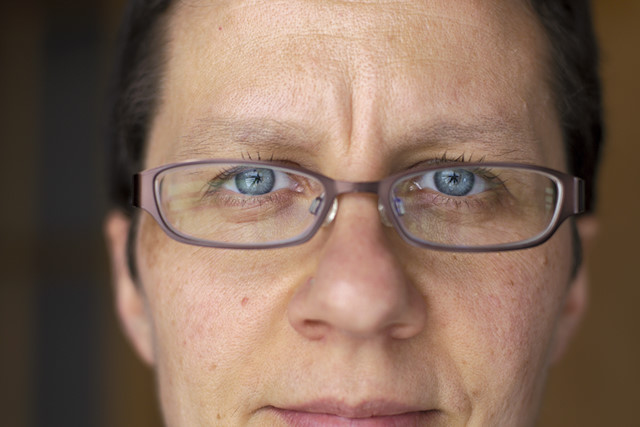 Instead of beating yourself up for feeling jealous of someone's life (or parts of it) use that emotional response to your advantage. It can give you clues to your truest desires and the life you want to live.
I use this technique myself. When I feel jealous of someone else (this happens less and less now that I feel I'm living my personal mission) I ask myself "Why do I feel this way?" What is about this person's life I'm jealous of?" "Is that something I truly want for myself?"
I still don't think jealousy in and of itself is a good thing. But just like pain and fear it's an involuntary response that sends us a message. We can use that message to understand ourselves better.
Look for Themes
When I wrote my own mission statement I looked to my past to see if I could find themes, threads of continuity that connected my past to my present. I figured these would also carry me into the future because if I still did these things, they are probably a part of who I am.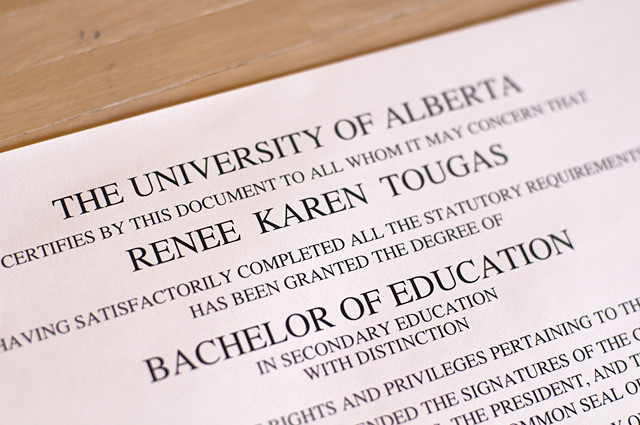 One of my personal life themes is teaching. I love helping people understand things. Watching the light come on for someone brings me joy. And I love learning myself.
I started tutoring when I was a teenager. As a young adult if you wanted to be a teacher the only obvious choice was to become a public school teacher. There wasn't much imagination in my world those days to think of other options. So I went to university to become a teacher.
Of course, my other dream - to be a mom - came first. I didn't want to be a classroom teacher and mom of littles at the same time. And after student teaching I realized a public school classroom teacher was not my dream, "teaching and learning" is.
When I figured this out, late in my undergraduate degree, I briefly considered getting a masters degree in educational philosophy and foundation. I discovered this is what I really loved studying. But I was very happy (really) to let that all sit indefinitely so I could be a full-time mom and homemaker.
Eventually I started homeschooling our kids, which gave a focal point to my desire to faciliate teaching and learning. And I've come to realize I can continue my own education without a university classrooom.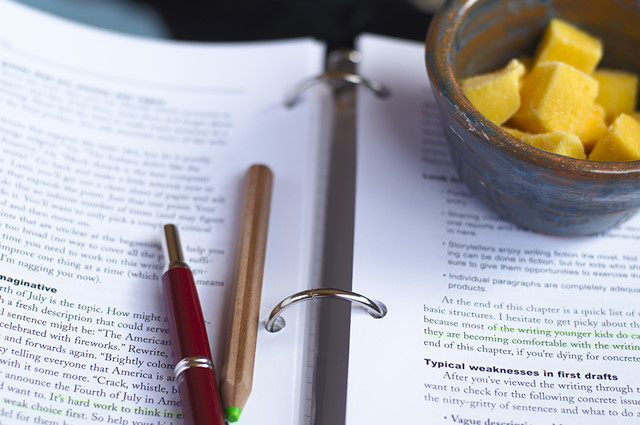 Over the years I taught classes in our home and community. This was before discovering I could use the internet in a similar fashion with a larger audience. Homemaking classes, soapmaking, health and wellness, and how to homeschool. The things I loved and knew I also loved to teach.
Teaching is a strong theme in my life. And I realized that must be part of my mission.
The need to nourish and nurture is another theme in my life. This influences everything from my love of growing things to cooking daily for my family.
When I evaluated what I spend a lot of my time doing it was obvious that as a full time mother and homemaker cooking is right up there.
This didn't happen by accident. In our modern world you can choose to get around this if you really want. Frozen foods, take out, a partner that does the cooking.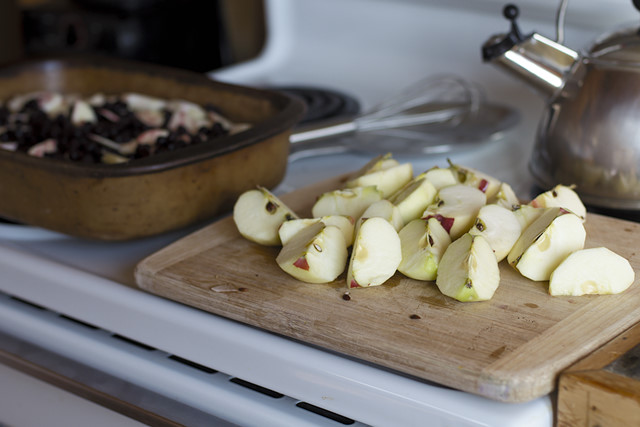 For me, cooking is not just about filling our bellies. Or even about fulfilling my "responsibility" as the mom. Cooking fulfills a real need and heart's desire I have to deeply nourish those I love.
This doesn't mean it's always easy. It's a discpline and I have periods where I feel burdened by the chore aspect of it. (The shopping part especially and if I could I would totally outsource that.) But cooking is such a huge part of what I do every day, that I formally recognized it as part of my mission. And this elevates it somehow.
I didn't want to write "cooking" in my mission statement since the deeper root is to nourish.
This need to nourish is expressed in other areas of my life. It's a theme. It's why I love reading to my children - I want to nourish our minds and imaginations. It's why I love making homemade skin care - nourishing from the outside in.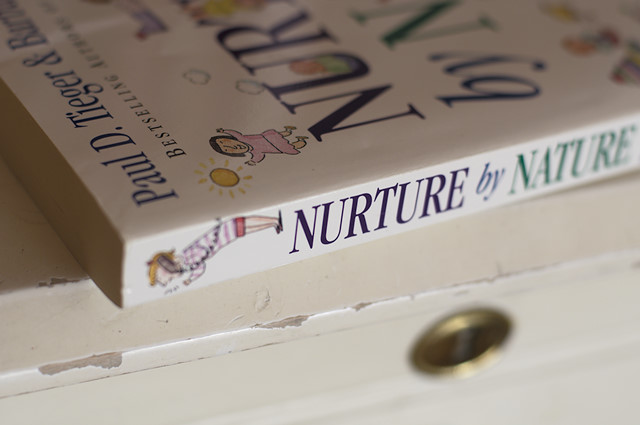 Those are just two examples from my own mission statement. But each of the points of my mission statement can be broken down this way. They are themes that weave my past and present together and they find expression in my daily tasks.
How Do Others See You
Often other people can see our gifts, our talents and who we are clearer than we can see ourselves.
I believe this is one of our main jobs as parents. To look for, name and encourage who are children truly are.
Our role as parents is so much more than feeding, housing and chauffeuring. We are called to help our children identify their passions and gifts - which informs their education - and to prepare them for their life's purpose and mission.
We help our children identify their gifts but there are people in your life who can probably help you in this regard also. A partner, a good friend, a mentor, your grandmother. They will see things in you that you haven't picked up on yourself.
Even people less close to you, who you know for just a short period of time may observe and name gifts in you.
Listen to this, it may give you a clue to parts of your mission.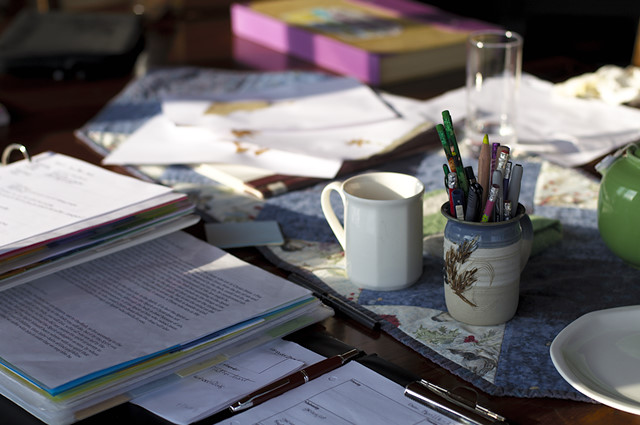 In my case (and this is nothing unique, many people have this same gift) I have been told for years I am an encourager. I have had people identify this in me from a spiritual perspective - during prayers and blessings. I have been told countless times over the years what an encouragement I am. Encouragement naturally bubbles out of me when I speak to people. Even people I don't know very well.
I'm outspoken and vicacious so I can live and speak encouragement and blessing into people's lives. 
At first I wasn't willing to claim this as part of my mission. It's rather "ordinary" and I feel anyone can do it. Also, I'm kind of pointy edged, speak frankly and I don't always feel encouraging in that honesty. But then I saw that so much of what I do and what I want to do comes from this place. From a heart's desire to encourage.
It's written all over my life. So I claimed it as part of my mission.
So here's one a couple more questions to ask yourself.
What do other people see in me? We're looking for the good stuff here, not the negative stuff you've been told about yourself.
Do I see a theme or common thread in what other people see?
In my next mission post I'll share my mission. It's so simple. You might think after all this it's long and complicated, but it isn't. I'll also share what what I love about having a written mission statement. (Hint: freedom to be me).
All along the process of writing my mission statement, thinking of how to publish it here at FIMBY, and now actually sharing it - I've been wanting to find a resource to give you to help you write your own. I've got a few resources I've pulled together. I will share those in a future post.
But it occurs to me now, at the end of another couple thousands words on this topic, that I may in fact be writing a good resource myself. That'd be cool.
Ready to be brave? Where do you experience jealousy - is there something to that? What gifts do others see in you?
Filed Under
Resource Library
You can subscribe to comments on this article using this form.
If you have already commented on this article, you do not need to do this, as you were automatically subscribed.