Wherever you are, be there (and dream about where you want to be next)
January 29, 2014
We've lived in this home for eighteen months and it has served our needs perfectly for this life season.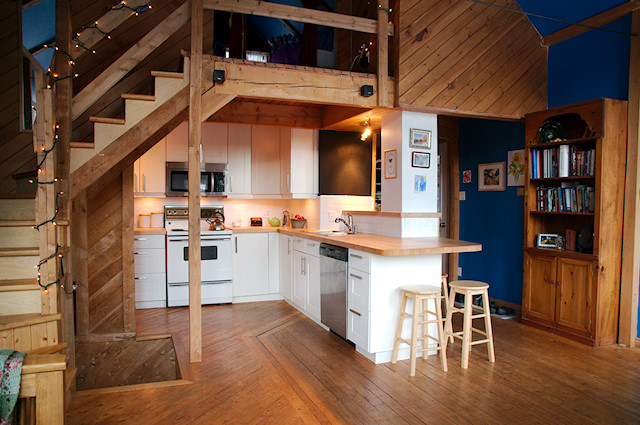 It's in the woods (at a ski hill no less!), affordable, and beautiful. As with any home there are imperfections and trade-offs, choosing an end-of-the-road ski hill location over a convenient town location for example.
Although we felt the house choose us more than we choose it. It landed in our laps at a time when we really needed a house, any house, to live in.
(These are a few posts from the summer we moved in, while I was "adjusting" to living in a house-in-process.)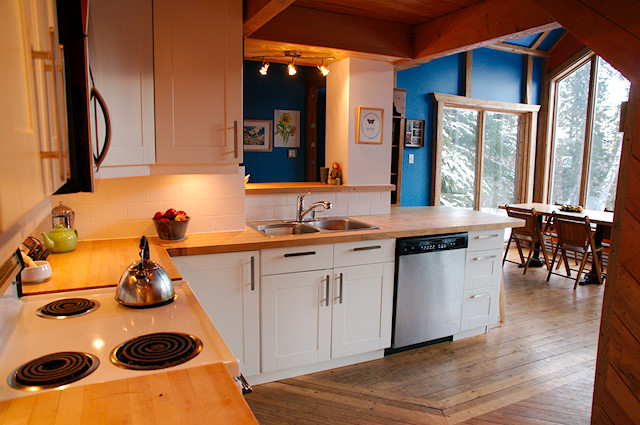 When we get off the trail we'll be living just out of town, house sitting for friends. That location will be so much easier for Taekwondo, youth group, French classes again, and hopefully a women's chorus for me. But of course we won't be able to ski, downhill, out our door. Trade-offs.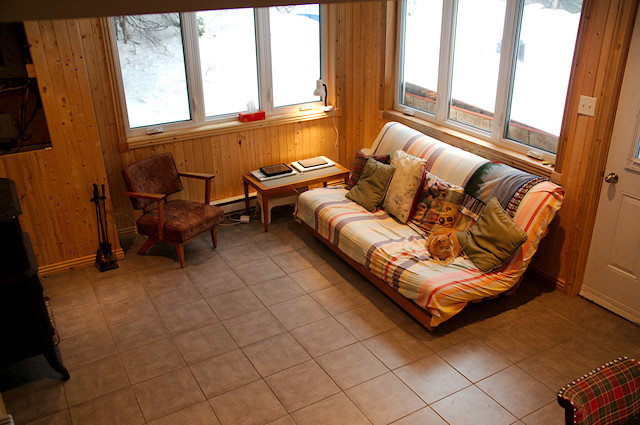 This is ok. One of our life goals is to live to the full of our current situation, whatever that may be. Live to the full the here and now, while dreaming and scheming the next stage, the next plans, the next here and now. For me this is part and parcel of being a rooted adventurer.
It's a tension, for a sure, but there's no other way I know to do it.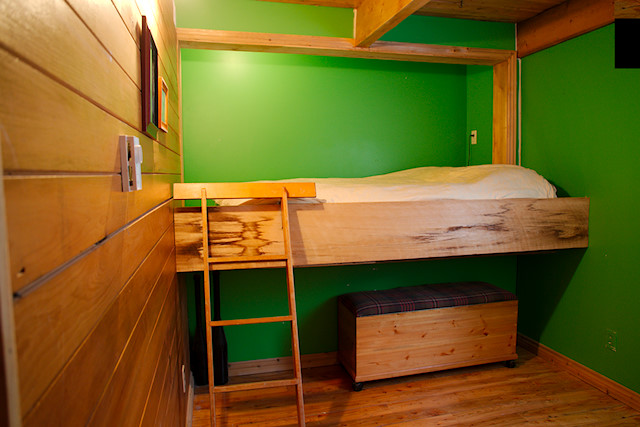 Damien and I want to be thinking forward and constantly moving our life further in the direction we want to live. And while doing that, it is imperative we appreciate that right now is yesterday's dream. We are living one dream while preparing for another.
I am reminded of this every time I go skiing with my family in the middle of a weekday morning, or when I'm able to work while my husband prepares lunch, or even when I feel vexed as I try to explain a math concept to my kids (homeschooling was yesterday's, yesterday's dream).
We're moving forward to the next dream, hiking the AT. Right now though, in the hubbub and sometimes emotional tumult of today, I need to remind myself this is the life I dreamed about three years ago.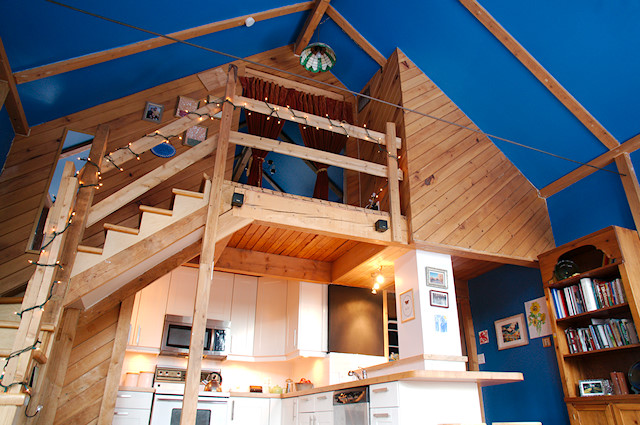 Anticipating the life I live today is the dream that got us through the last big push when we re-booted our family life so we could build our livelihood together, at home, while both being able to invest time into raising our young adult children.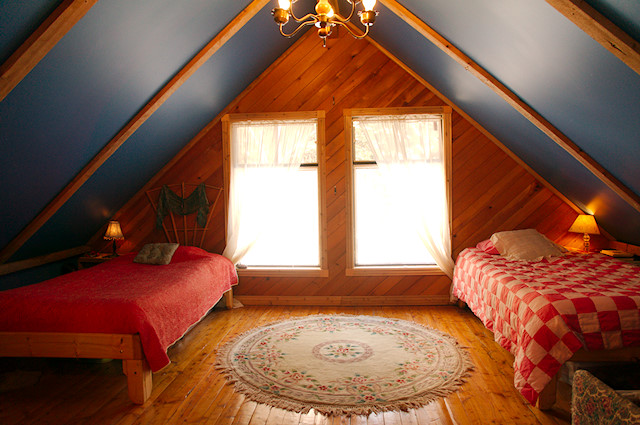 This was the dream and so I need to live that to the max (skiing every day we possibly can!), while preparing to live another dream.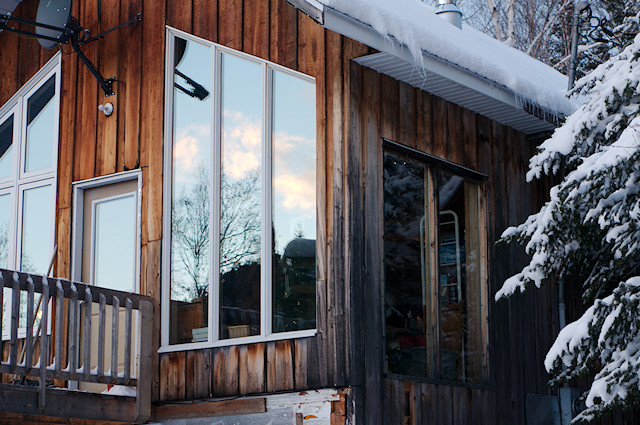 Winter is a great time of year to plan forward movement. To dream about what could be, and then start taking small steps in that direction.
---
My landlord/friend asked me for some photos of the chalet for advertising it for rent once we move out at the end of March. In searching through the photos I've taken in our eighteen months here, I couldn't find any that were appropriate. I take photos of our "life in process", read: messy.
So last week I staged the house a bit to provide our friend photos of a "lived in house" but not one with crafts all over the table, dishes piled in the sink, and winter gear hanging from drying racks! Those "staged" photos are the ones in this post.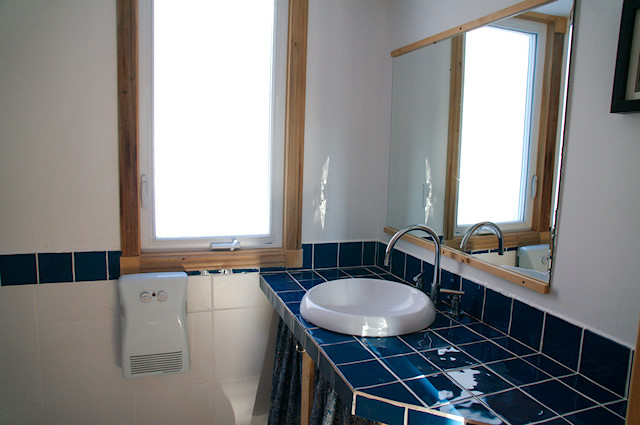 The fact that almost all my photos of our home are "real life" living is satisfying to me. We've lived a good life in this home. Not always tidy, hardly. But days full of creativity, learning and love.
It's a good life. I feel very blessed.
PS. If you want to see the messy photos you can check out FIMBY Facebook where I shared them last week.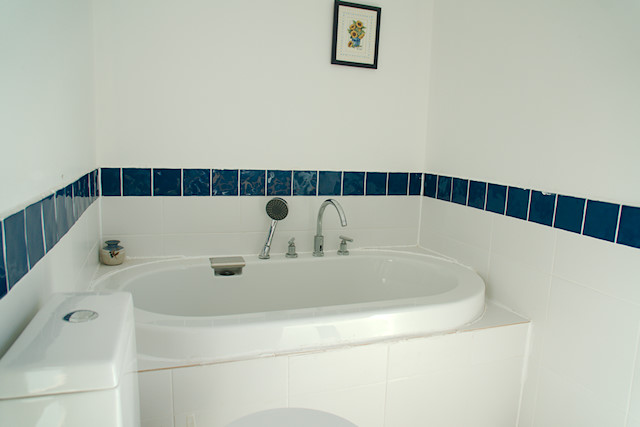 PPS. A reader asked me a while ago what I thought about the bright paint colors in our home. They work for us because I don't terribly care about those kind of things when we're only renting for a season of life.
I can go either way. I love light colored walls for how bright they are, but with the large windows in our living space the dark blue works.
I do love rich and dynamic colors (I'm a type 3 energy) and maybe when we own our own home again, someday, I'll have more courage to experiment with bold wall color, based on my experience here.
Filed Under
Resource Library
You can subscribe to comments on this article using this form.
If you have already commented on this article, you do not need to do this, as you were automatically subscribed.