Where I live ~ Our Mountain Home
April 30, 2013
In the last 24 months we've lived in five homes, three different provinces/states, and two countries. At the end of 2014, if all goes as planned, we will add another house to that roster and six months in the American outdoors hiking through fourteen states.
(Prior to our current life we lived a fairly fixed-address existence, residing in one state for almost a decade and at one address for five years.)
Since November 2011, the Gaspe peninsula is where we call home, but I think "home base" is a more apt description. In all this moving and adventuring I am doing my best to really appreciate the places we live, whether we live there for one month or two years.
This adventurous, slightly nomadic way of living is not everyone's cup of tea, but in truth we're all just passing through. Some of us live this philosophy more lustily than others.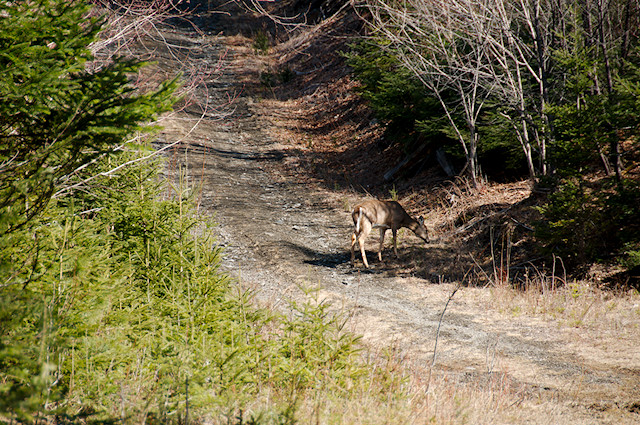 Perhaps because we are not committed (at this stage) to staying in one place for a long time I appreciate the beauty of those places that much more. I don't take any of it granted.
For me, appreciating involves sharing. Sharing very literally - opening our home to family and friends; and sharing here, in words and photos.
I want to share our mountain with you. I've shown many photos of the inside of our home and the river.
Today I'm taking you up and out. To give you a bird's eye view and to introduce the neighbors.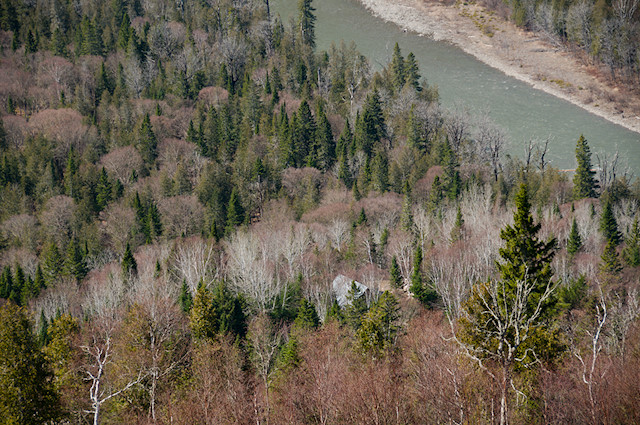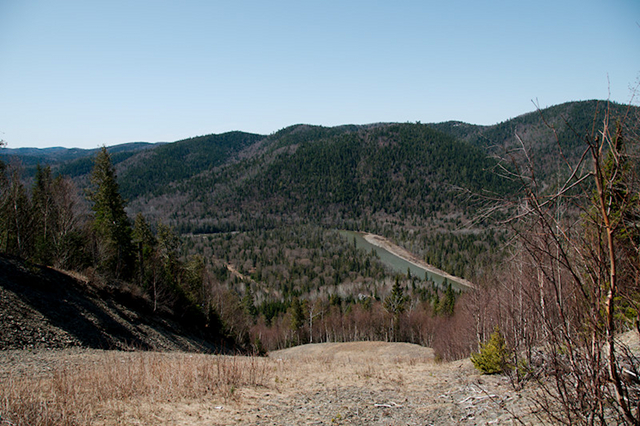 This is the mountain where we live. I'm calling it "our mountain" in the same way I would say "our street". We don't own it, in fact, we own less and less these days and our quality of life keeps going up and up. It's just like all those simple living gurus have been saying for years.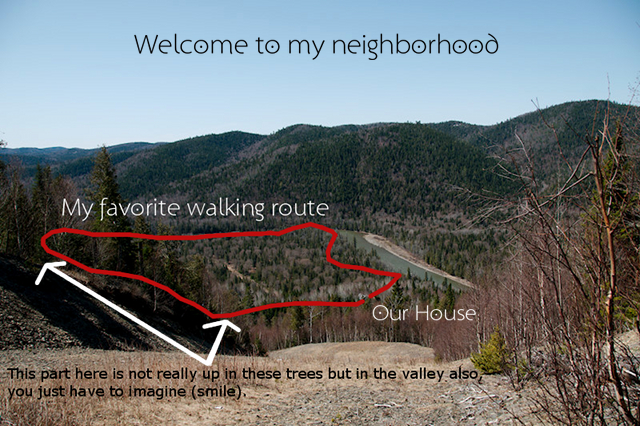 Meet my neighbors
We live at the base of ski hill, at the end of dirt road. We have seasonal neighbors.
In winter, it's the locals who stay at their ski chalets on the weekend. In summer, it's tourists and travelers, fisherman and families; renting chalets and accessing the river, nearby beaches, and mountains.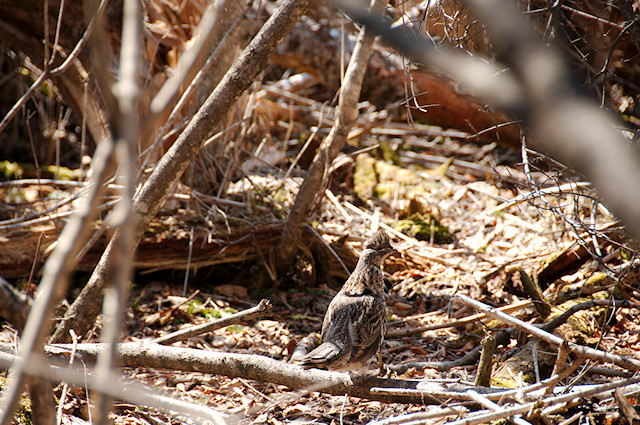 It would appear I live in paradise, as long as your definition of paradise includes a long winter and a buggy summer.
Our year round neighbors are the wildlife. Wild animals are a part of our daily life and include deer (we see deer nearly every day), the ubiquitous squirrel, rabbits, porcupine, raccoon, fox, and multiple species of birds that visit our deck feeder and add their song to the quiet mountain air.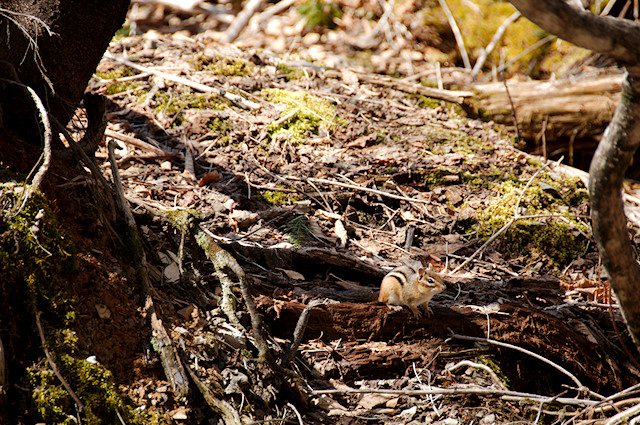 Last week, on a particularly beautiful spring morning, our family all went separate ways for our outdoor time. I hiked up the mountain, and took these photos. Damien went trail running along the cross country ski paths. The kids went to the river.
I met Damien back at the house while the kids were still out. We both marveled at the beauty of our backyard. This lifestyle and location is better than our dreams. How did this happen?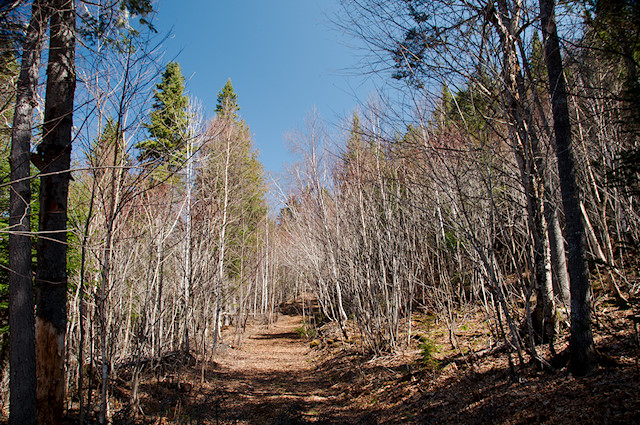 Our experience living here is upping the ante a bit. Having experienced the freedom of the outdoors from our door, the beauty of the woods and access to the mountains, we wonder, how could we possibly do better than this?
We are still just passing through and enjoying every moment we can.
Filed Under
Resource Library
You can subscribe to comments on this article using this form.
If you have already commented on this article, you do not need to do this, as you were automatically subscribed.