The warmth of May
May 11, 2018
April was a holding month, a month between two seasons of winter and spring. It was cold and rainy in Montreal but after my best winter in many, many years it seemed like I had a reserve of energy and even enthusiasm that carried me through the grey days.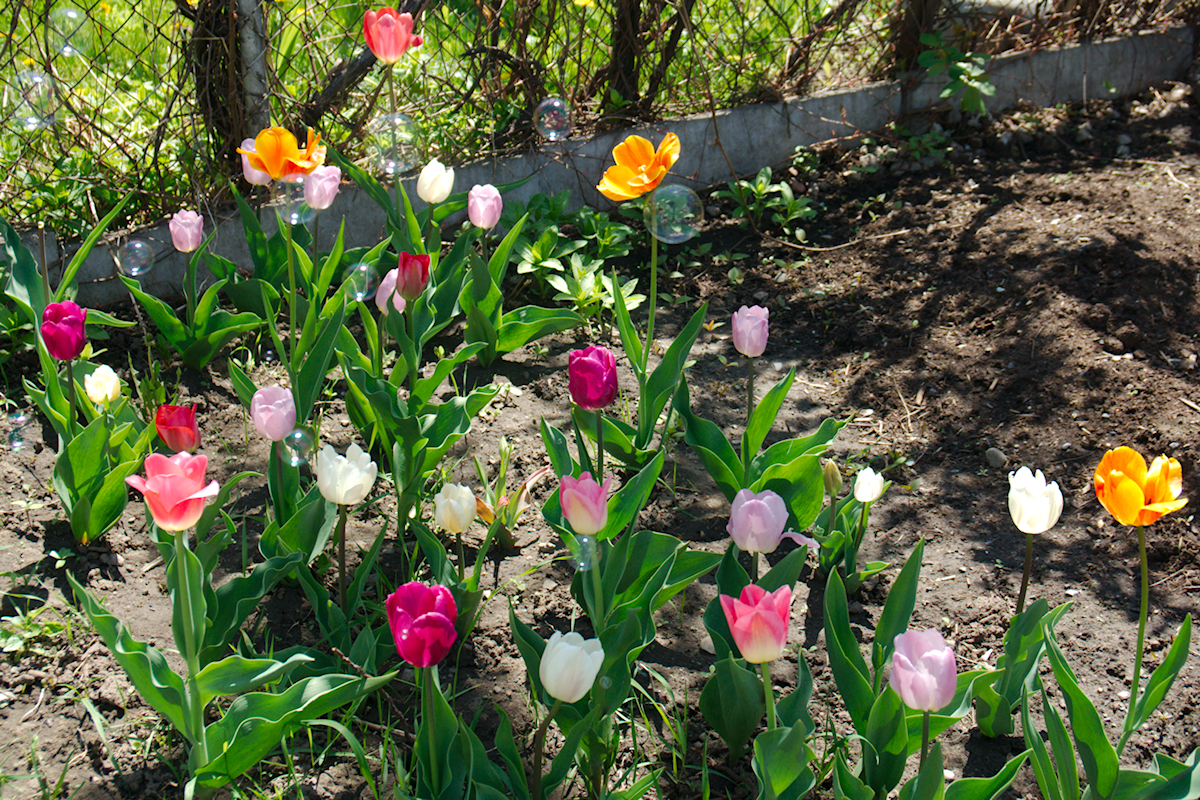 Grandma died last month and in the two weeks following her death I had a spiritual experience that was deeply meaningful to me. Something difficult to explain without a long story, which I'm not going to tell here.
Suffice to say, I felt a grounded sense of belonging and a heightened awareness (like the parting of the veil) of my connection to and communion with family, the Divine, and all humanity, beyond time and space. It was fairly profound for me. It was a gift and a grace and I've tried to hold on to that insight and experience, to varying degrees of success, through the flurry of April activity giving way to May.
Drama rehearsals started in April and the kids celebrated at friend's birthday parties four weekends in a row. I got to work on our taxes. I'm the book keeper for our self-employed endeavors but I don't do a great job of keeping track of expenses every month. Instead, I do it in one big batch every spring (having filed receipts, statements, etc all year long). It takes days and days and I spread it over a couple months, devoting one day a week during April and May. (The self-employed tax filing date is the middle of June.)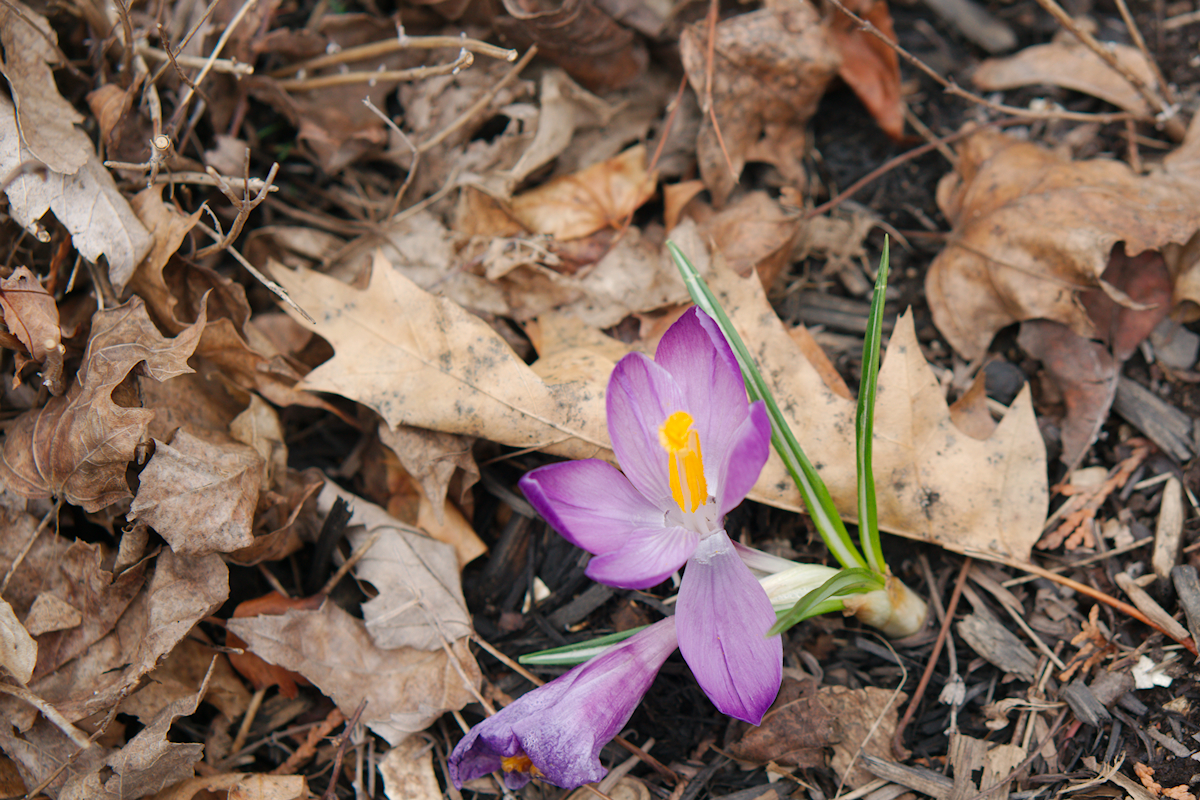 We're not traveling this summer. At least not a big trip. We're backpacking a two week section of the Long Trail in Vermont with my parents in September to celebrate their 45th wedding anniversary and 65th birthdays, three dates happening between June and October of this year.
I'm trying to arrange a two week house exchange in the month of August, a short version of our previous summer roadtrips. (If you have place near mountains or water within a day's drive of Montreal that you'd like to swap with us for one to two weeks, please shoot me an email).
We're having a summer in Montreal and that means gardening for me! Last week I built out more perennial beds along the fence we share with the Italian-Canadian family next door. And I planted my first full vegetable garden in many years. The last time I planted a vegetable garden was eight years ago, the summer before we left Maine.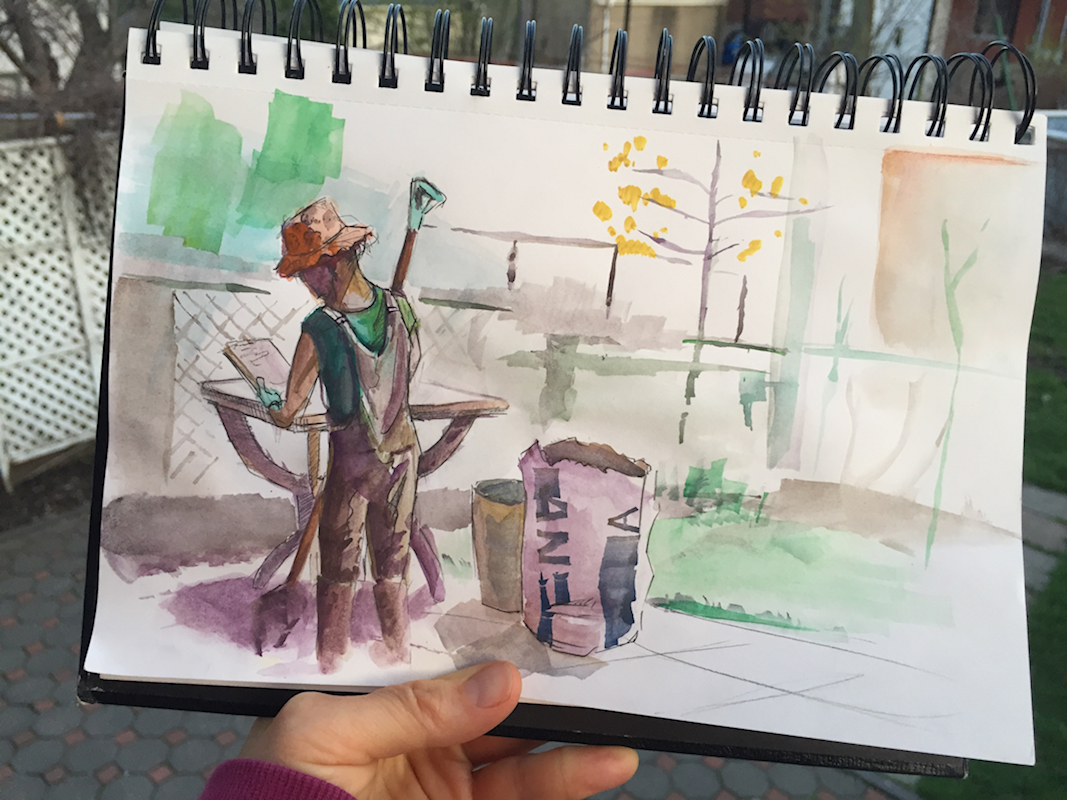 watercolor of me working outside last weekend by Laurent Tougas
Since moving to our apartment three years ago I have been slowly transforming our backyard into an urban oasis. My budget is super small, and we've been gone two summers in a row, so it's taking me a long time to make that vision a reality. But I've been learning that in gardening, and life in general, the process more than the result is the actual point of the whole endeavor.
Gardening teaches me how to lean into the process of making a beautiful life, and throws in a few satisfying returns along the way.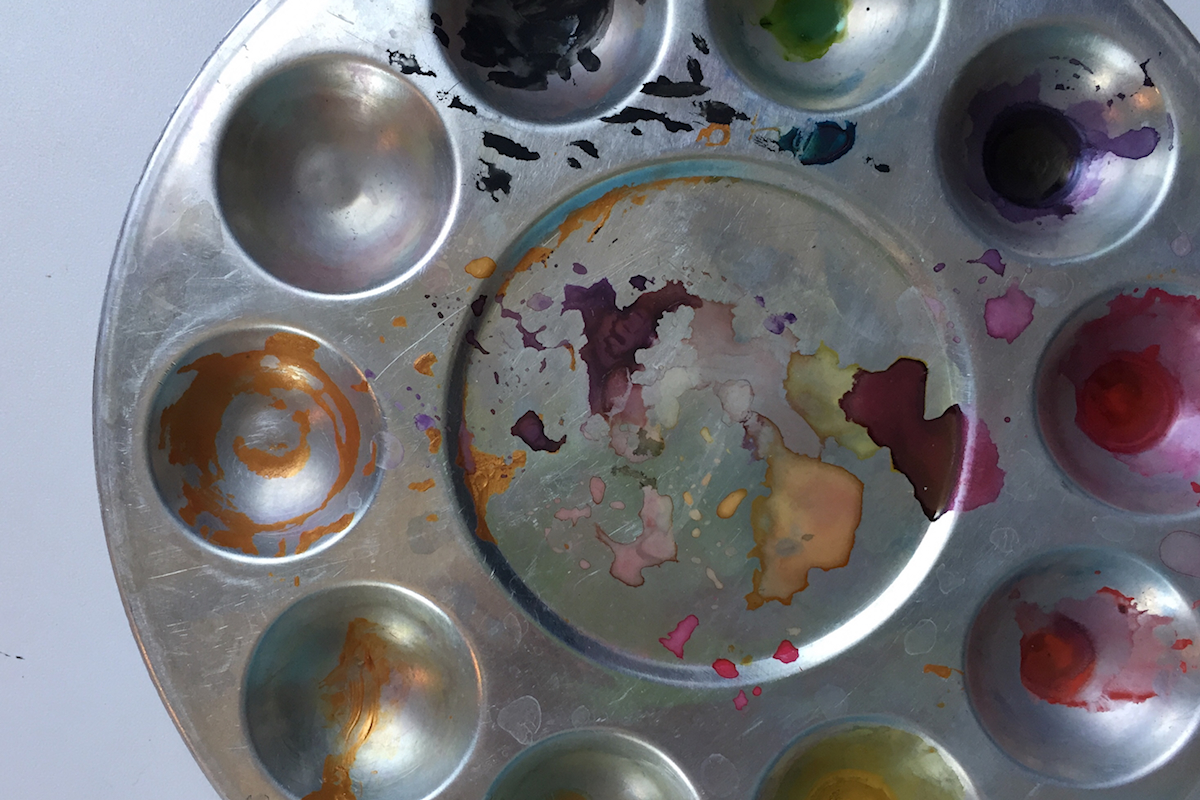 April gave way to May and May is Spring. May is a month of change. Celine was born in May and her birth was the most profound change of my adult life thus far, becoming a mother. For many years since then May has been a threshold month, a time of transition. This tendency has been ingrained into the pattern of our lives so that by now May seems to always embody this energy.
This year, the only significant transition is spring herself. And the simplicity of this is a gift to me.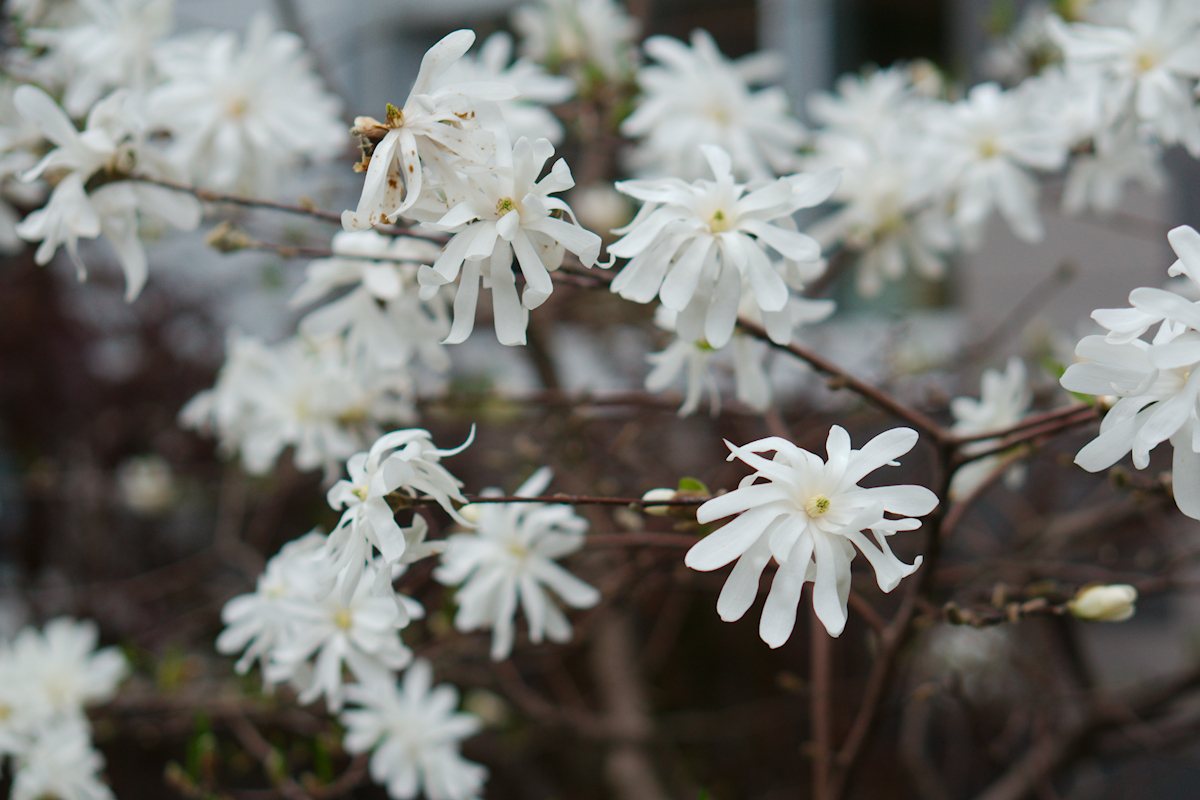 Day by day I've watched the tiny green buds open on the trees, delighted in the blossoming of crocuses in April, followed by daffodils, hyacinth, forsythia, tulips, and now magnolia, like a joyful prelude to summer's symphony of color. Each flower signalling it truly is spring, the season has turned, we're not in a holding pattern, waiting, any longer.
After the dark grey of April skies, I am being woken early by these sunny May mornings, a strong spring light filtering into our bedroom through the green curtains. I don't want to get up at 5 or even 6 am. I tend to go to bed late during this season where the days and even the evenings are so full of activity. I need chill-out TV time with my family and quiet reading before going to sleep. I don't want to get up at 6:00 am when I've gone to sleep at 11:30 the night before.
Last May when I was awakened similarly in the early mornings so many anxieties from that particular season would flood my mind - Celine turning 18 and finishing high school (and what will she do post-graduation?), the painful growth I was experiencing in our homeschool community, all our trip preparations for 9 weeks of summer travel, and financial worries.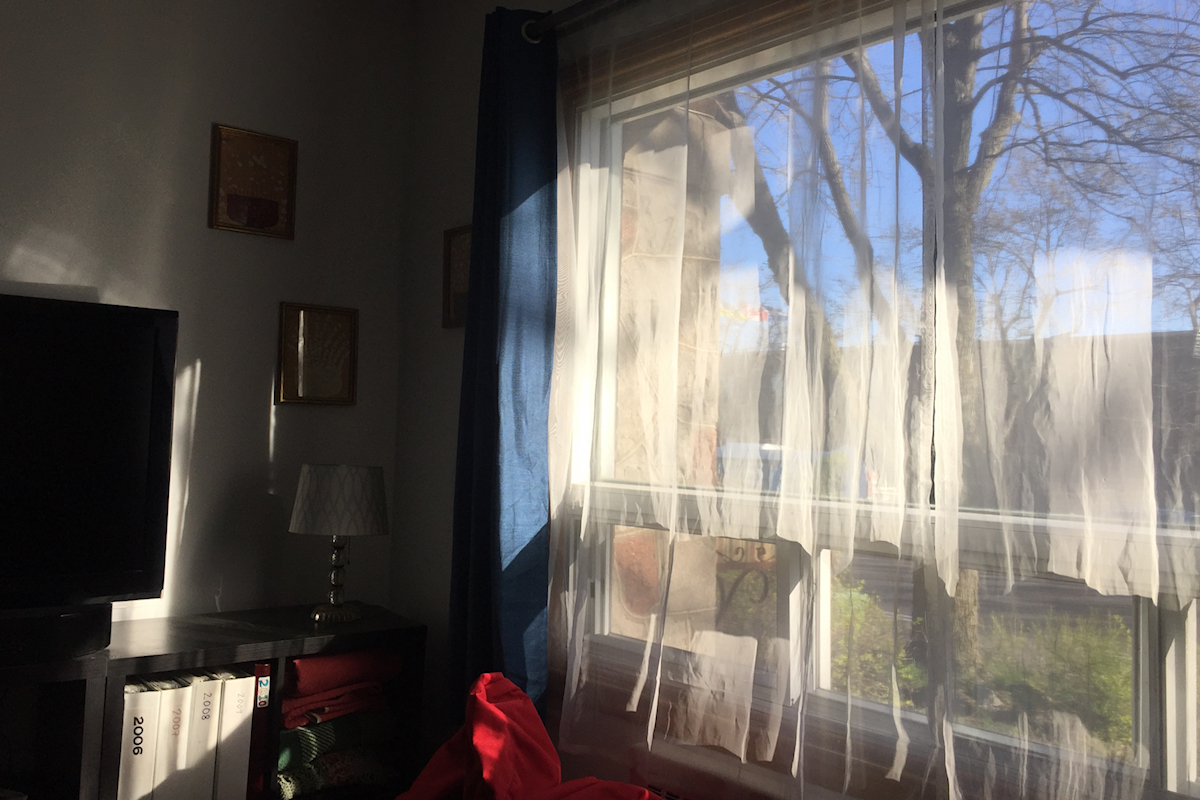 morning light in the living room
Stress stirs up the beast of my anxiety, a two-headed monster that accuses me from one mouth of failing my children and taunts me from the other that I'll be destitute, without resources or help, in my old age or time of need.
I battled that beast last May and June in the early mornings. And I mostly won those battles but it was a very intense season and by the end of June I was desperate for a break from the pace of our spring and all the associated stress.
This year is not so intense (yet?). We're not making a summer roadtrip so I don't have all those plans hanging over my head. I've put some boundaries around my homeschool co-op participation and role within the drama production, there are no big transitions this month or significant milestones that I need to create rituals and family gatherings around (this stresses me out). And though our kids struggle as all adolescents do (as parents of teens we're always guiding one or more children through some kind of adversity) the collective direction is positive; with plans, projects and the discipline to make ideas happen.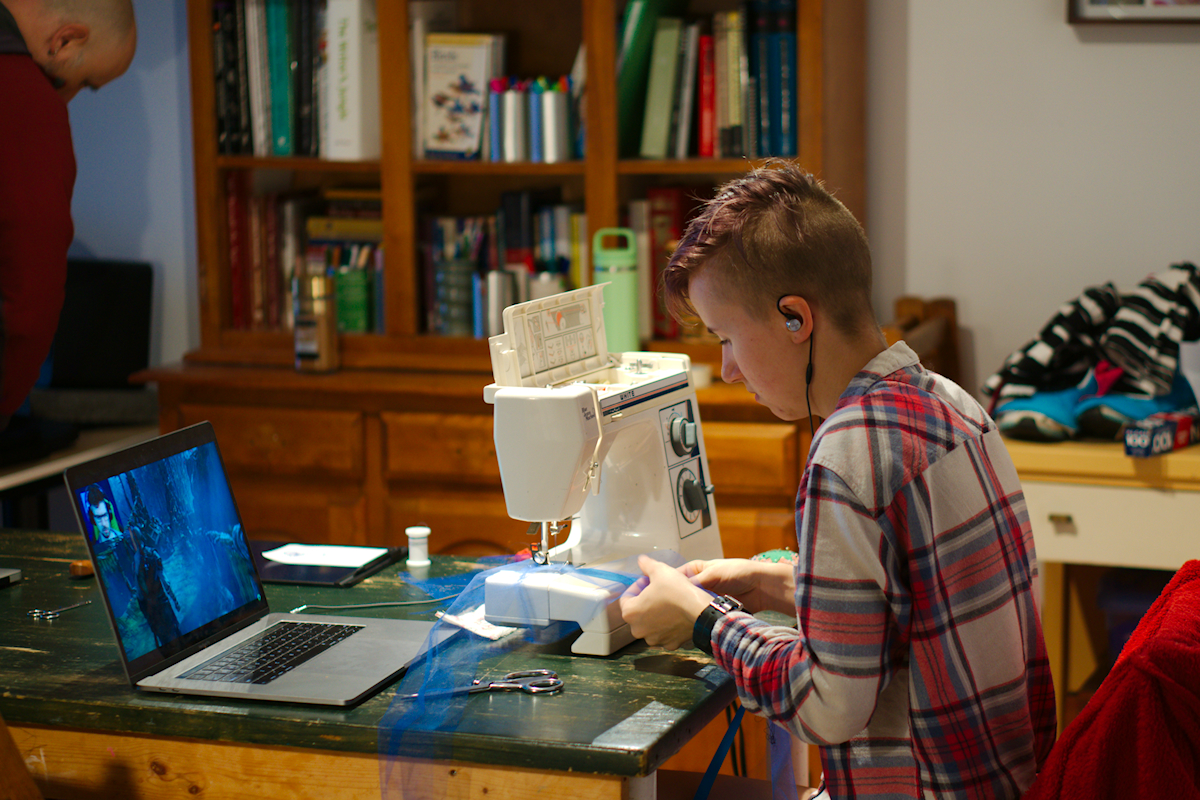 This year I still wake up early but I breathe myself back into another hour or two of sleep, "everything I've ever truly wanted is right here, right now, rest in it."
I just finished reading the The Last Neanderthal by Claire Cameron. And the feeling I've been focusing on in my morning back-to-sleep meditation is similar to what Girl, the central neanderthal character in the book, experiences as "warm". Warm is her expression for family that also means the peace of mind from physical warmth and safety.
I don't know what kind of morning back-to-sleep meditation I will use when one of our kids moves out and my heart goes with them. When everything that matters most to me is no longer under one roof. I guess I'll walk through that transition when the time comes.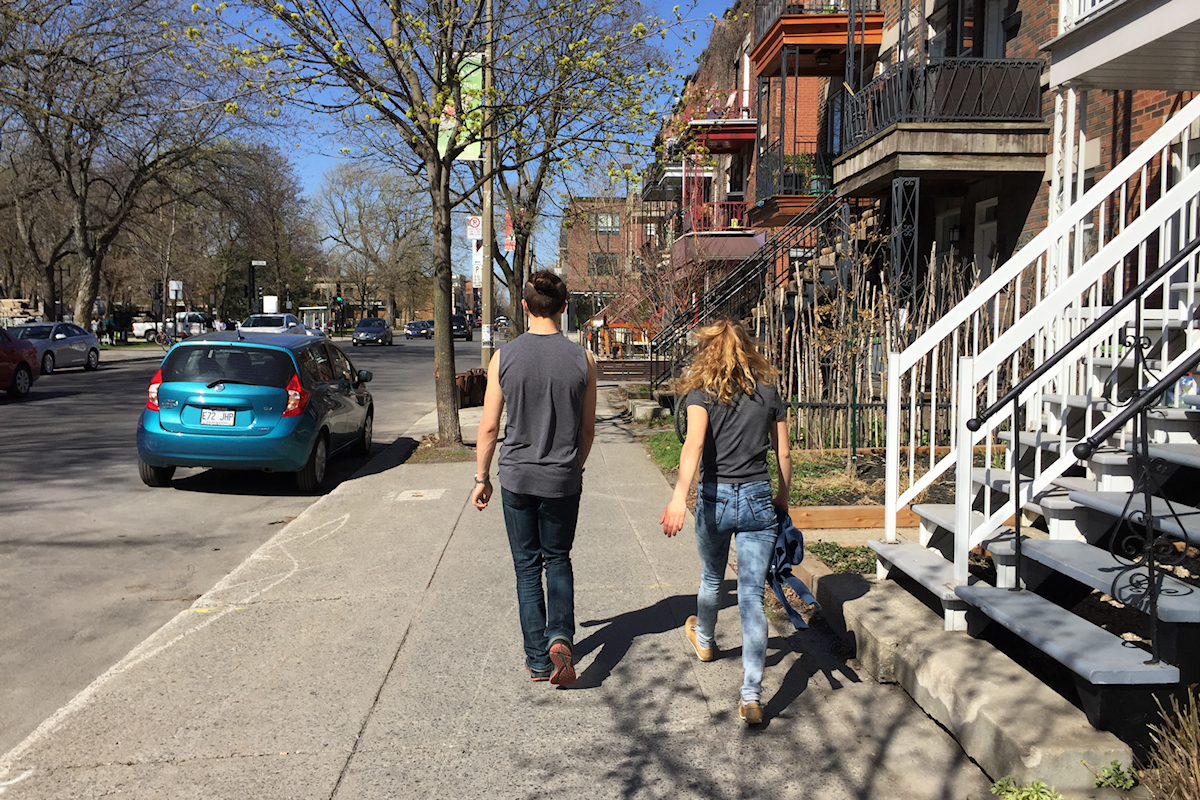 Spring is the big reminder that everything changes and new life comes forth.
Spring re-orients our linear experience of life (birth, growth, death) to the circular rhythm of the natural world.
And I am reminded I'm smack dab in the middle of the growing time, a season of life bursting at the seams with creativity and activity. Birthday parties and driving. Community suppers and long rehearsals. The apartment strewn with art, costumes, and computers.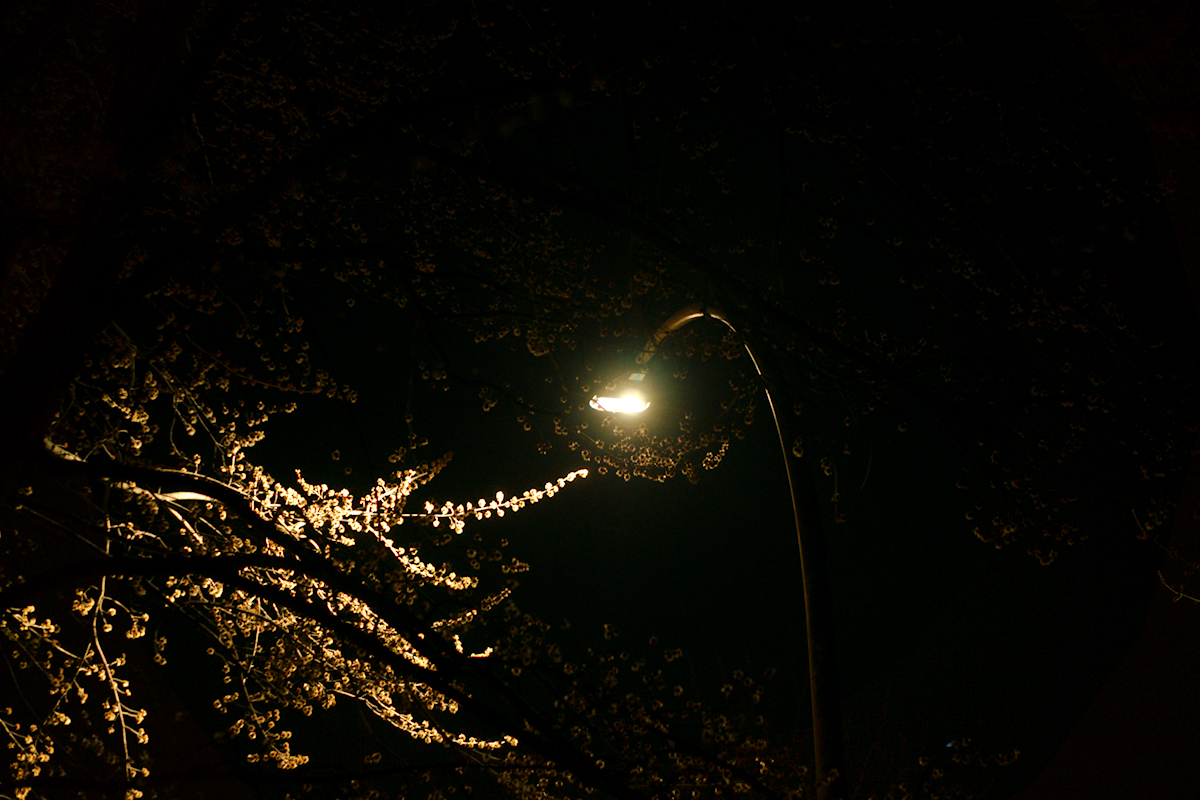 spring maple illuminated by street lamp
Oh, to have the gift of life in Spring. To live a full day and then read oneself to sleep to the fan whirring the cool night air and muted sounds of traffic through the open window. To awake a few hours later, the world still intact and children all sleeping, a couple hours before another day of activity and creativity begins, to settle back to sleep assured that I can just rest here. In these relationships, in the movement and action of daily life, in the doing and creating of this season.
You can subscribe to comments on this article using this form.
If you have already commented on this article, you do not need to do this, as you were automatically subscribed.