Tristan's New Clothes
December 30, 2010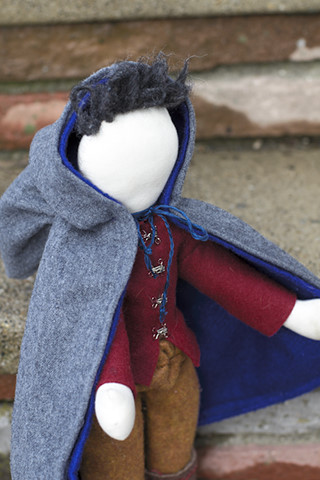 It was over one year ago that Laurent and I (mostly I) made his doll Tristan. Doll naming by the way is done by the children themselves. I'm not sure how Tristan was settled on, but I just love that name.
Tristan has gone for sometime without proper clothes. Mommy is too busy these days for making doll clothes, thank goodness for big sisters who can sew.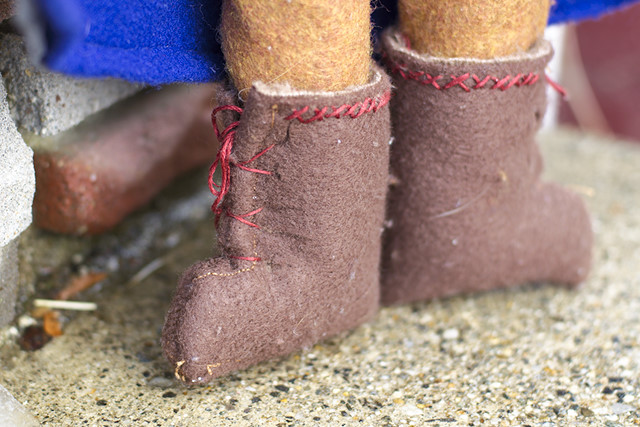 Celine designed and stitched this new outfit including cloak, boots, pants, and shirt for Tristan to give to Laurent this Christmas. She was beside herself with delight in the creative process. It was so much fun to watch her (or take peeks at the progress as she worked behind closed doors for many days). She completed the gift with an unfinished wooden chest that she purchased at the craft store to store the clothes.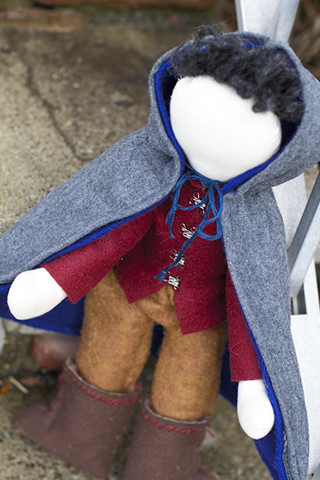 I don't know who was more excited when this gift was opened - Celine, Laurent (or me).
You can subscribe to comments on this article using this form.
If you have already commented on this article, you do not need to do this, as you were automatically subscribed.