The View Around Here ~ I washed some windows
September 21, 2012
No writing this morning. I slept in. (Usually, not always gives me the freedom to do that.) When I sat down to work I realized I had a bunch of photos I wanted to edit rather than writing. And I also wanted to hang out with my family, instead of sequestering myself in my writer's studio, aka: our bedroom.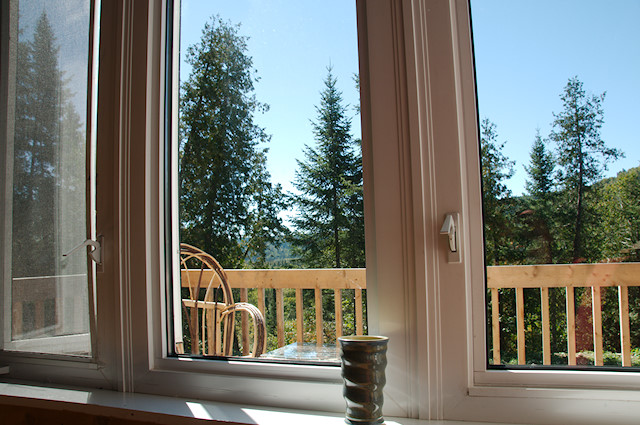 Funny how that is, I spend all day with my family but still love their company. The comraderie and true enjoyment we share with our kids as they get older is one of life's sweetest gifts. And is the prize for many years of relationship-focused decision making and hard work.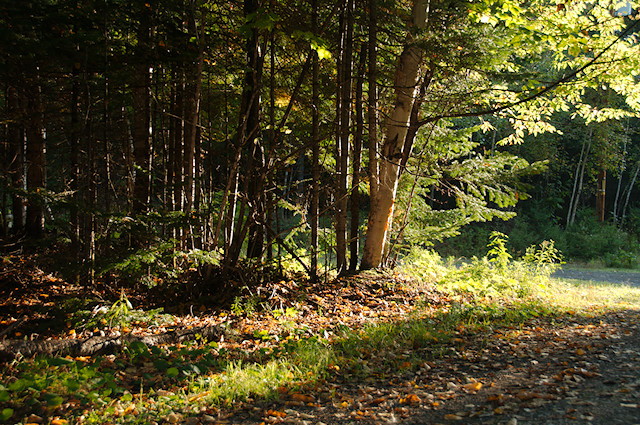 And sometimes, like this morning, I like to simply bask in that relationship and also take advantage of our family's freedom to have slow, un-stressed mornings together. (I'm a sap when it comes to my family, you should know that by now.)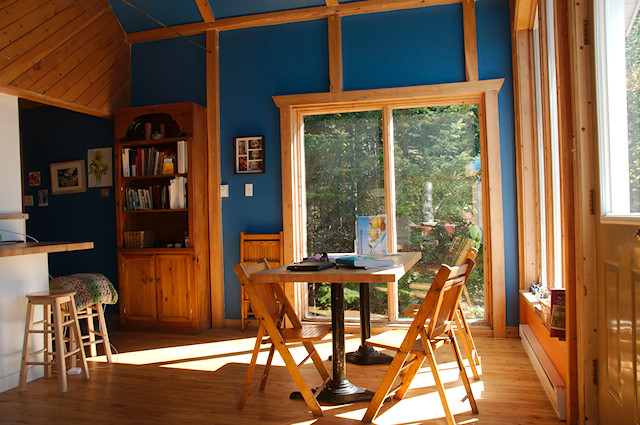 On another note (and the whole point of this post), I washed some windows this week. Nothing major. I washed a bunch of windows when we first moved in - they were dirty with grime and renovation sawdust.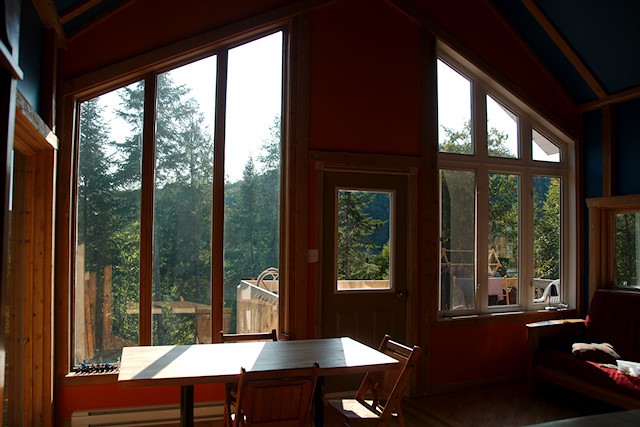 But I didn't wash them all. I washed a few more this week, namely, the inside of the large windows in our main living area, next to the couch. I am unable to completely wash all the windows because to access the outdoor side of the dining room windows I'd need a scaffold. We actually have one of those on site but I'm not that motivated to wash the windows.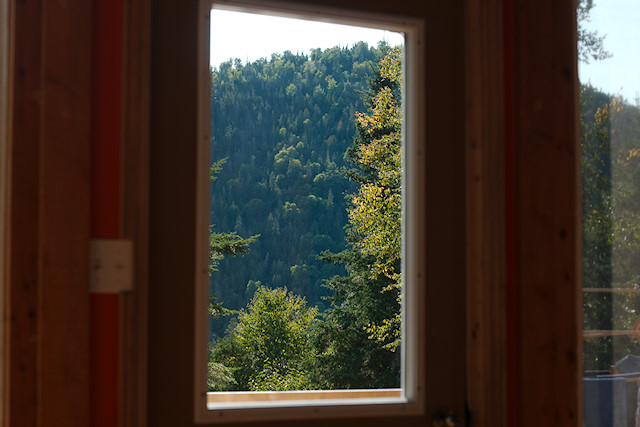 What I want to share with you today is the view from the living and dining room windows.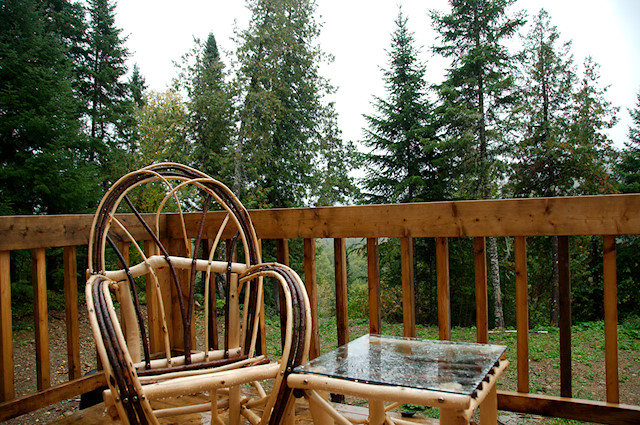 Photographing the view from our house has proven difficult for me. In part because our yard is a landscape of rock, dirt and weeds. I don't like to include that in my photos because well, I don't. It doesn't look pretty. The other tricky thing is that when I try to get photos of the view, from the inside (which blocks out the yard), the exposure is hard to nail just right. The sky gets all washed out.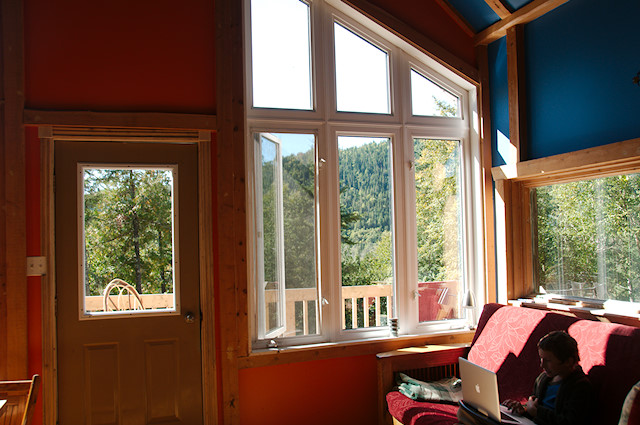 But I think the photos in this post communicate why I love living here so much - the view is spectacular and inspiring. I'm looking at it right now as I type. I feel so incredibly blessed.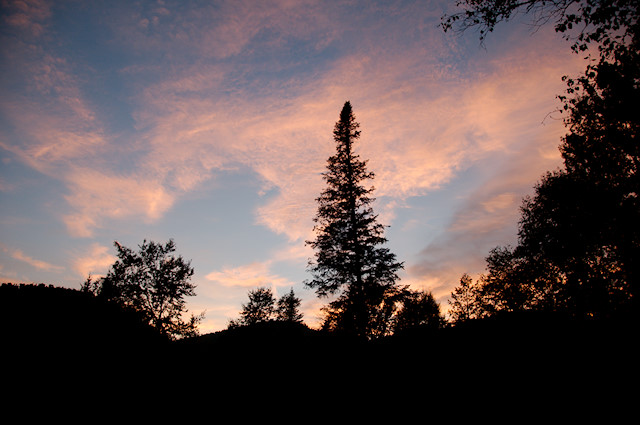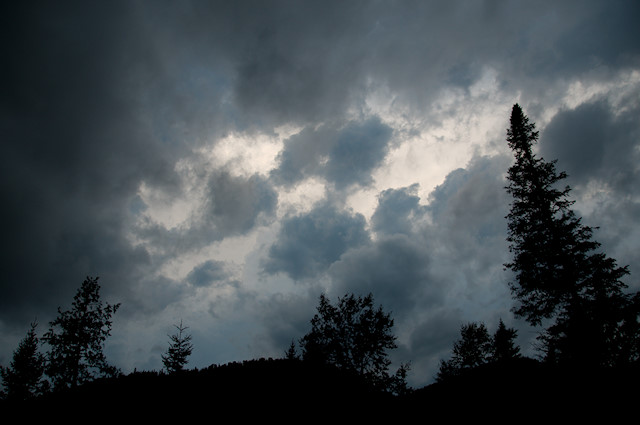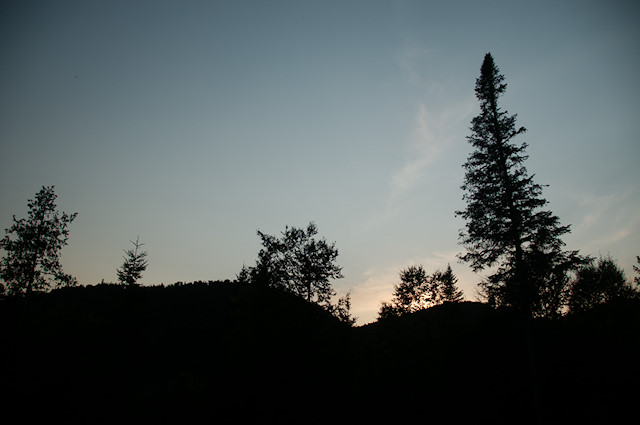 The most amazing views are at sunset. The prevailing winds come from the northwest over the mountains. From our living and dining room we watch the clouds move across the sky. And then I run outside with my camera to try and remember it forever.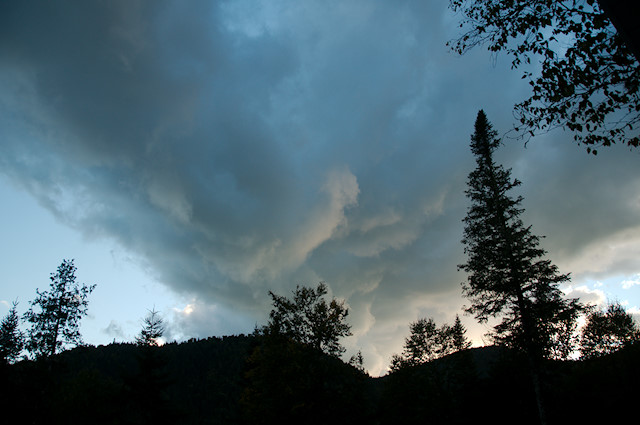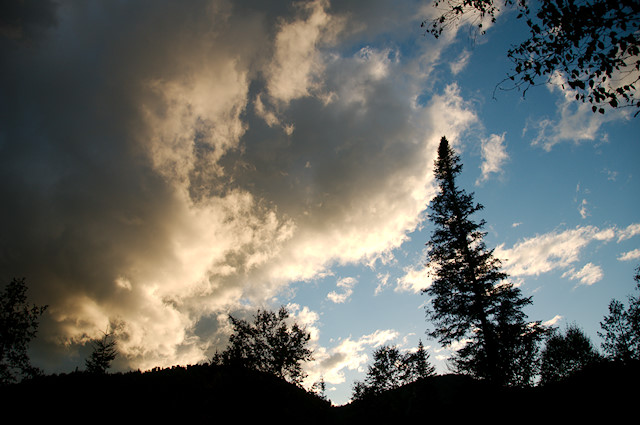 same night as the above photo, maybe 10 minutes later
The view from windows along the back of the house, which is really the front when you come up the road, is beautiful also. Less spectacular but still inspiring. This is the view of the ski hill and it is especially lovely in the morning as the sun comes over the top and then shines through the trees.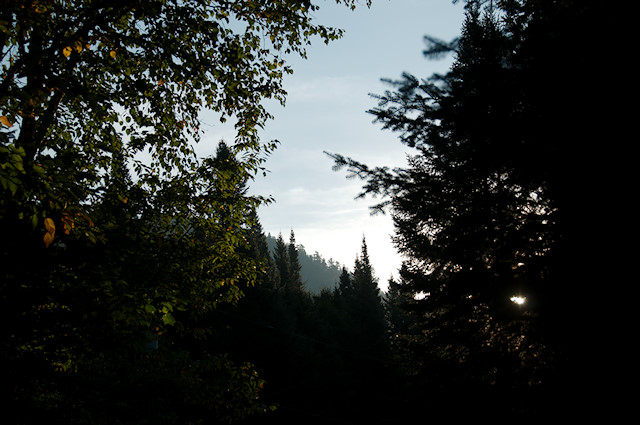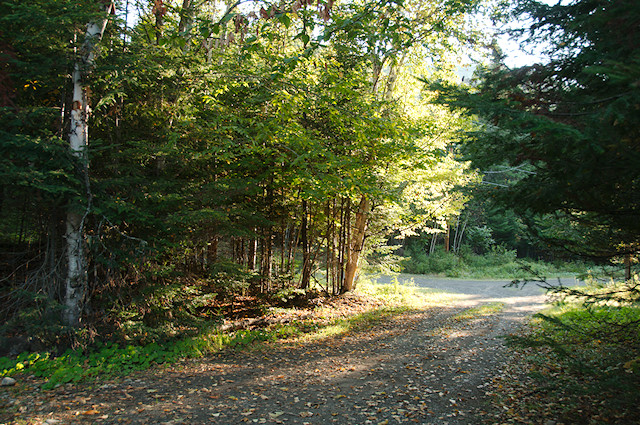 It does feel that we are living in a sweet slice of mountain paradise. 
Renee Tougas participates in affiliate marketing, including the Amazon Services LLC Associates Program. Whenever you buy something on Amazon from a link you clicked here, I get a (very) small percentage of that sale. See disclosure for further explanation.
You can subscribe to comments on this article using this form.
If you have already commented on this article, you do not need to do this, as you were automatically subscribed.