The sunflowers of late summer
September 2, 2009
Late summer is all about sunflowers - don't you think?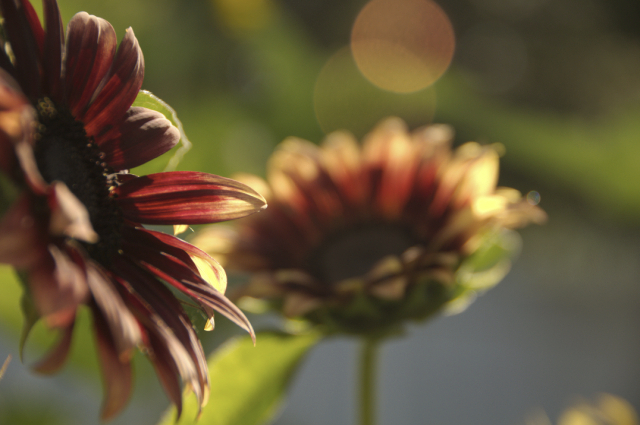 It's also about transitions and shifting to new routines. So although these first days of September are blue sky beautiful, the type of weather so lovely it's almost dreamy, daily home life have been somewhat tumultuous. Coming down from the high of a spectacular backpacking weekend and adjusting to a shifting season and new responsibilities hasn't been easy for the kiddos, the youngest especially.
Having discovered that I spend what amounts to a full time job feeding my family you didn't think I'd keep working so hard with 3 able bodied children available to help, did you?? After assigning them more tasks in the kitchen this past week or so I'm amazed at what they are capable of accomplishing. Why didn't I think of this sooner??
But making my children work for their keep is the subject of another post. Today is about sunflowers. Because this gardening season, the transition from summer to fall, is all about sunflowers if you ask me.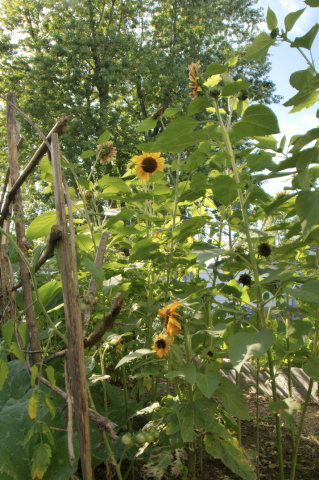 I grew a small patch this year attempting to clean the lead out of the soil. The effectiveness of this strategy remains to be seen but these flowers earn their keep with beauty alone.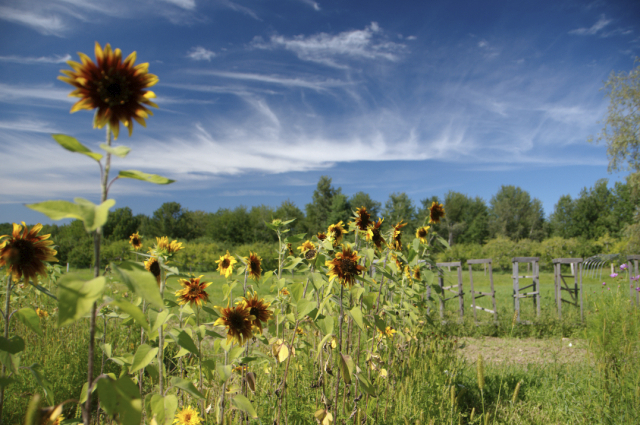 These sunflowers are from the farm and to take this photo I used my new polarizer filter which adds a lot of color and pop to the blue sky.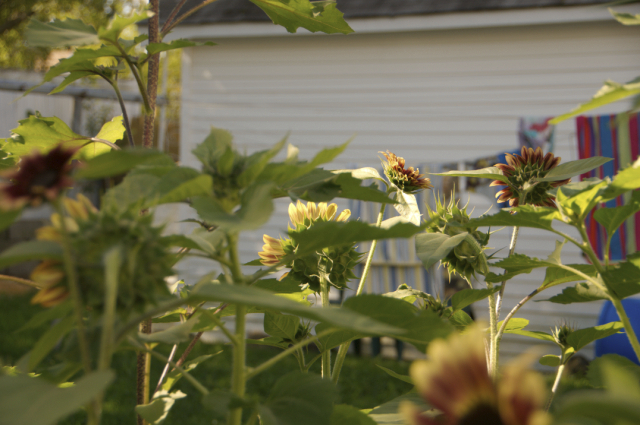 I could spend all day talking about how much I love sunflowers and taking photos of them. But it still feels like summer in these parts so we're off to the beach this afternoon. I have to reward these kiddos for all their hard work!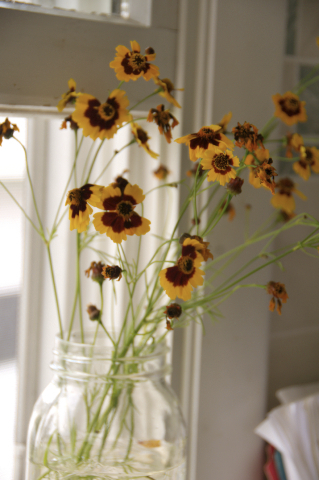 (These aren't sunflowers but look like miniature versions. This is actually a coreopsis of some kind)
Renee Tougas participates in affiliate marketing, including the Amazon Services LLC Associates Program. Whenever you buy something on Amazon from a link you clicked here, I get a (very) small percentage of that sale. See disclosure for further explanation.
You can subscribe to comments on this article using this form.
If you have already commented on this article, you do not need to do this, as you were automatically subscribed.