The November Light
November 11, 2013
I don't remember if I've noticed this in years past. Or if I subconsciously noticed but never put words to it. Maybe it's the bank of windows along the front our house which, over the last year, have allowed me to watch the seasons in a way I've never experienced before.
But the November light is different.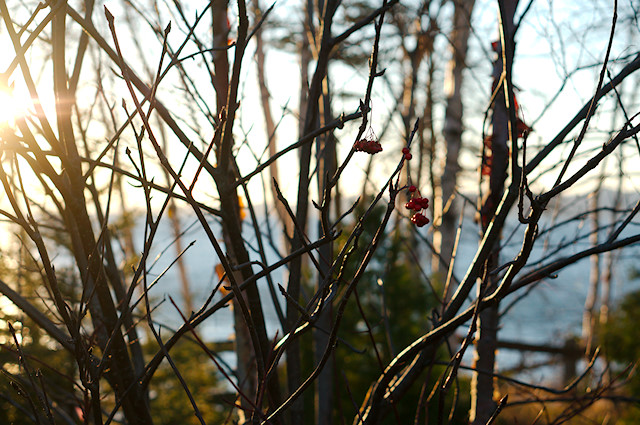 It was grey all last week. Grey clouds, sometimes light, sometimes heavy and foreboding, mist curling from the river, filling our picture window. A low looming mountain of dark trees rising from the valley floor.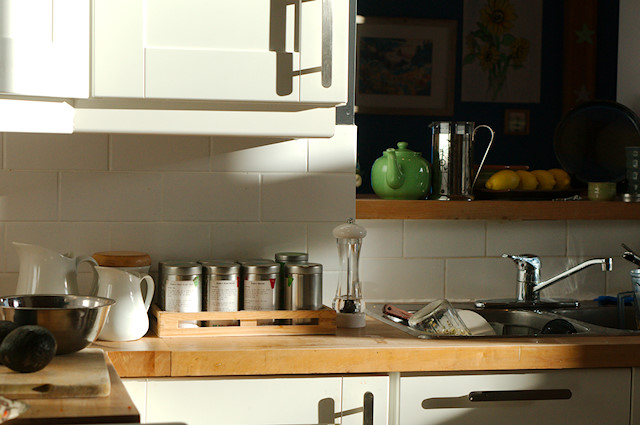 Mid afternoon the sun would sometimes break through, shortly before setting behind the mountain at the almost-eerie early hour of 3 o'clock, its white light briefly pouring through the kitchen.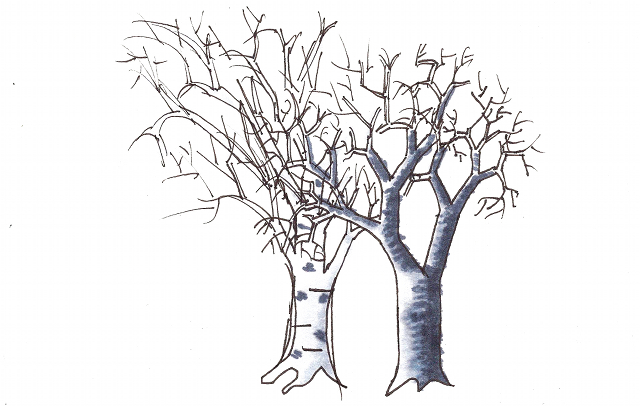 Laurent Tougas, age: 10
The trees stand naked and the oranges of autumn are now sodden brown underfoot. Without the warmth of the leaves the light lacks fortitude. It feels watery and diffuse.
The word gloaming was made for November.
Last week hiking in our woods was not safe. It was the frenzied climax of the big-game hunting season. We didn't see too many dead deer leaving our woods but we saw a lot of big trucks and quads, driven by camo-dressed men, on our roads.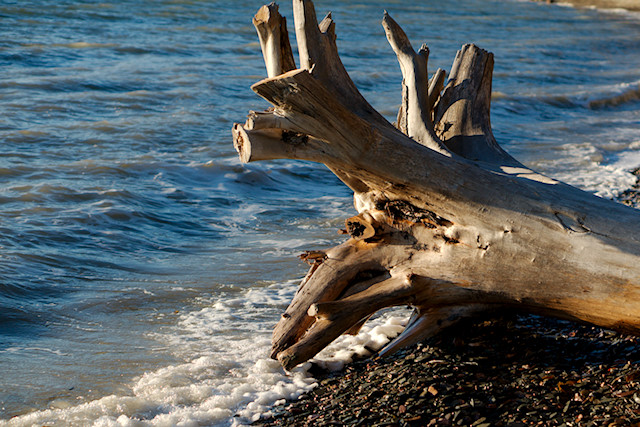 The rental chalets of our neighborhood, usually quiet, hosted hopeful hunters instead of the ski bums that will be arriving in a couple months.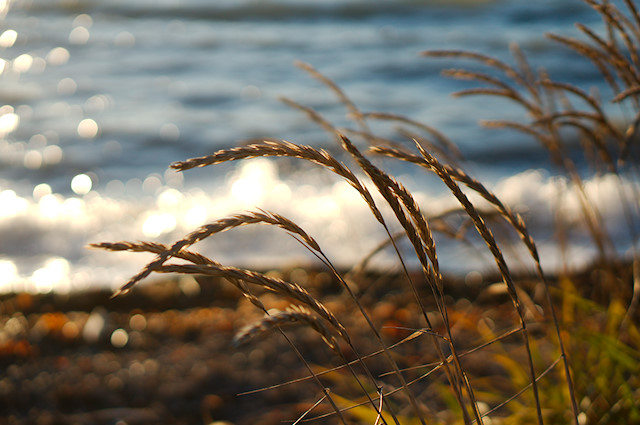 To stay safe, for our Sunday hike we decided to take a drive to some unexplored places along the bay. We don't usually visit the ocean on our Sunday excursions, but this was the right day for it.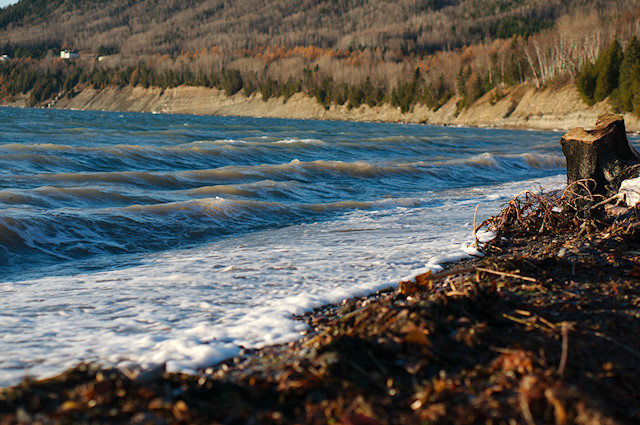 We had no idea where we were going but there are a lot of places, in our backyard along the coast, we have not explored. So we picked one of the those communities and followed its back bumpy roads till we serendipitously found a trail, in a quiet provincial park, running along the cliffs.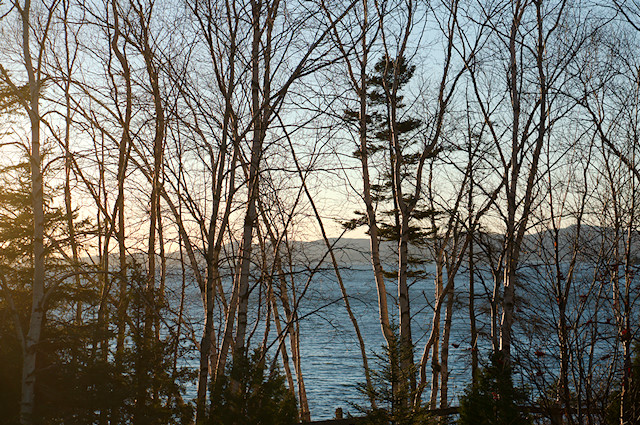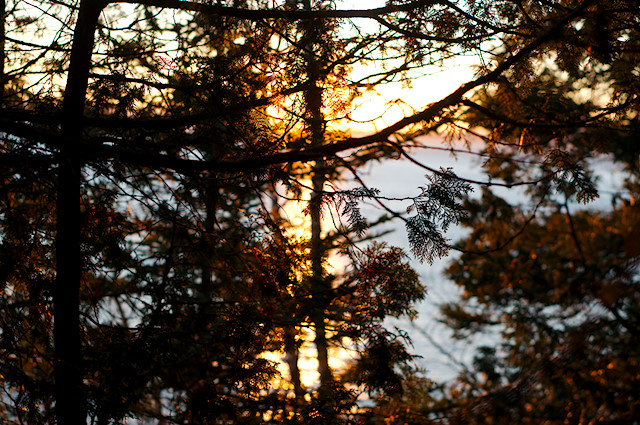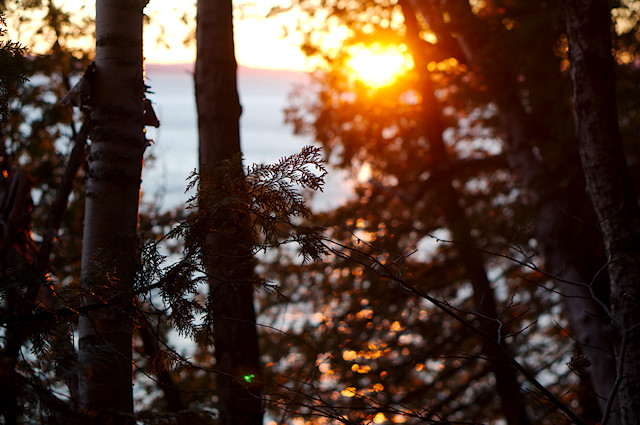 And I found the warm light again, illuminating waving grasses by the sea, and clusters of Mountain Ash berries in the woods nearby.
A November fireball setting fast, it's reflection orange on the water, red on cedar boughs.
Renee Tougas participates in affiliate marketing, including the Amazon Services LLC Associates Program. Whenever you buy something on Amazon from a link you clicked here, I get a (very) small percentage of that sale. See disclosure for further explanation.
You can subscribe to comments on this article using this form.
If you have already commented on this article, you do not need to do this, as you were automatically subscribed.