Simplicity Parenting ecourse giveaway
May 25, 2012
Last winter I read the popular parenting book Simplicity Parenting: Using the Extraordinary Power of Less to Raise Calmer, Happier, and More Secure Kids. I wrote a short review of it also, which you can read here.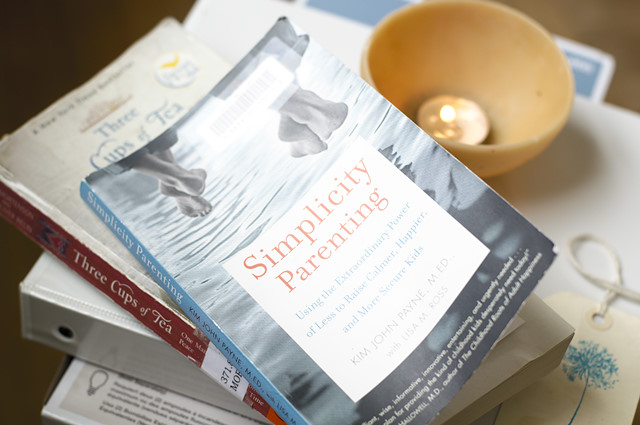 In that review I wrote this short summary:
I definitely recommend (this book) if you are looking for strategies to protect your family life from physical clutter, out of home commitments, outside influences and an overdose of media. Even if you think you've got those things under control it will encourage you to keep on the straight and narrow of enriching your family life with a less is more philosophy of living.
So I was pleased when Kathy Stowell from Bliss Beyond Naptime (I just love that name, I remember living for naptime) approached me about her Simplicity Parenting e-course. For those of you who want more than a book, Kathy is offering a very personal experience to help you apply these principles to your own parenting journey.
The Simplicity Parenting ecourse runs from June 1st to 29th and Kathy is giving away one free registration to a lucky FIMBY commenter.
I asked Kathy to share a bit about her course. Here's what she had to say:
The beauty of this season, filled with the intoxicating promise of simple abundance and cute gardening outfits, is reminding me yet again how simplicity in almost all aspects of life amps up the beauty dial in the complicated world around us.
And this sentiment is especially alive in the principles we will be exploring in my Simplicity Parenting ecourse beginning June 1st.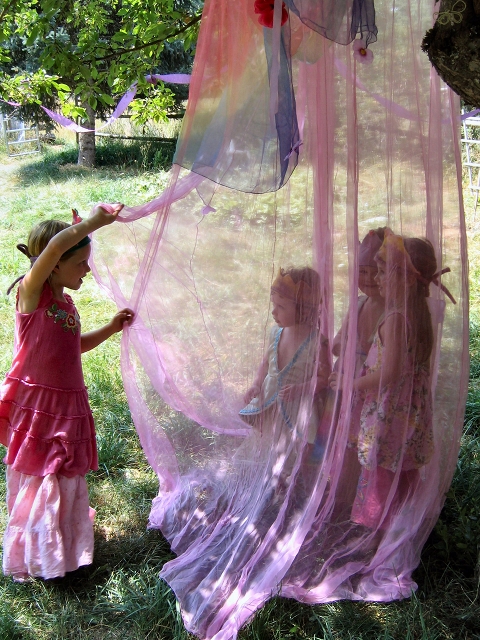 This ecourse will explore the principles outlined in Kim John's Payne inspiring book "Simplicity Parenting" where the antidote to the effects of the increasing speed of life and pressure to aquire more stuff and activities to our children's childhood is to slow down, take a moment to meditate on the values we want to embrace in our homes and how to take the small steps toward making these heart felt changes.
This four week experience will be akin to meeting up for a mama only coffee or tea break with a bunch of other like-minded, simplicity seeking mammas and crafting out together values to revisit, strategies to play with and dreams to dream up then celebrate together with. Mama tribe time!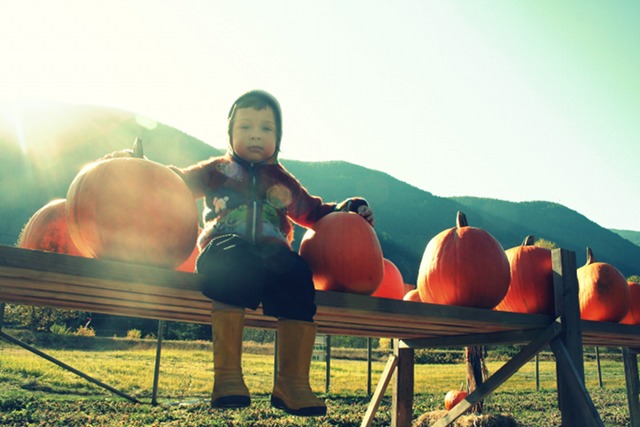 With the teachings from this course you will feel more peace, flow and connection and much support from me and course participants. To check out the details visit www.blissbeyondnaptime.com.
Lots of simplicity, beauty and connection is waiting just around the corner. Not to mention a video of me gushing about this great passion of mine with a gnome hat on.
~~~
Thank you Kathy for offering this course to a FIMBY reader and the world at large.
If you're new to Kathy's blog you'll want to go check it out. Her family lives in a strawbale house on a seven acre hobby farm at the edge of a quaint mountain town (swoon). Kathy's blog offers a glimpse into her family's simple, slow-living life and regularly dishes up "soulful strategies for creative families".
At Bliss Beyond Naptime you can also find Kathy's e-book Self Care for Soulful Mothering, and two sewing e-courses. She is one beautiful, creative mama.
To enter your name for this giveaway leave a comment. Giveaway closes Monday, May 28ths. Comments now closed, Mel is the winner.
PS. There's no more captcha requirements for commenting. Yay!
If you don't see your comment right away, give it a couple minutes. We installed new anti-spam, non captcha commenting and comments take some time to show up. Thanks for your patience.
You can subscribe to comments on this article using this form.
If you have already commented on this article, you do not need to do this, as you were automatically subscribed.