School's Out ~ School's In
December 9, 2008
I am so proud of myself. I actually followed a loose school routine with my kids for 2 whole 1.5 months. Now that I have children in "grades" 4, 2 and kindergarten I figured it was about time to be more focused in basic three R's skill building. And equally important to develop regular study habits and routines. So 4 mornings a week we do chores, read together and practice handwriting. My 9 year old also works on math and dictation/vocabulary/spelling. ​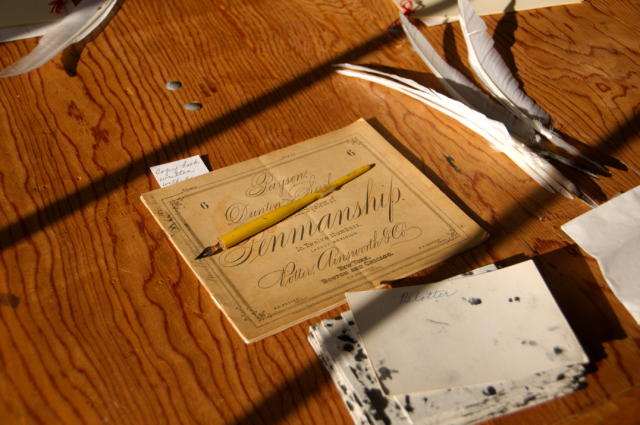 You'd think 3 hours of structure, only 45 minutes or so actual sit down, pen on paper type stuff wouldn't be difficult. Ha! This has not been easy for me. I love routines in theory but doing them requires discipline. A character trait we're all working on together. But now it's December, Christmas is around the corner and it's time for a break. Yee-haw.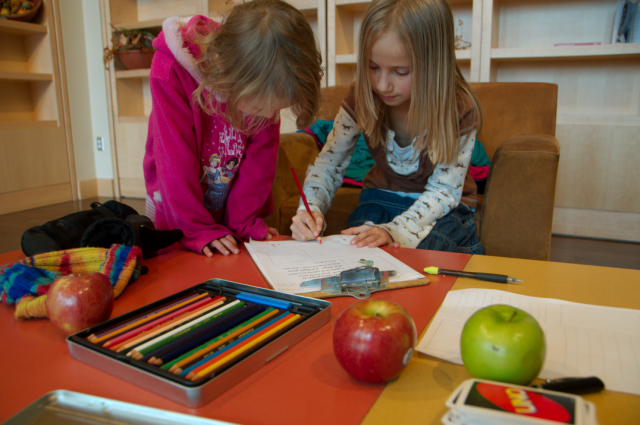 Last Thursday was our last scheduled day of school but I was antsy to get outside so we walked to the college and did our work in one of the student common areas. The change of venue was refreshing.
The kids got inspired from a scrap of newspaper they found to write their own newspapers, "The Brienne Banner" and "The Tougas Times". It was great fun and we met a nice student who got her ears talked off by my always chatty son who was eager to share his newspaper with someone. My children have never had any hang ups about having conversations with adults - of any age. People are people, whether they are 2 or 62.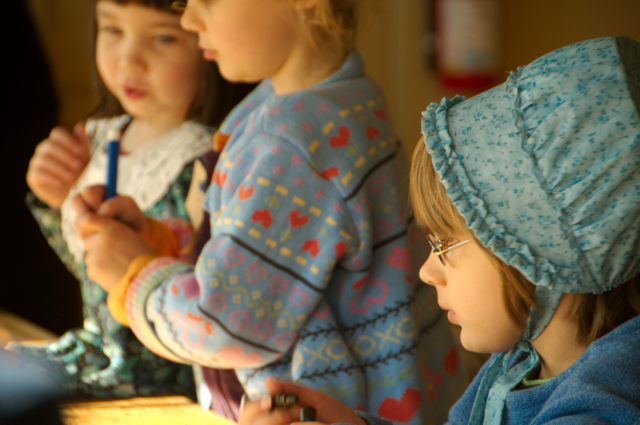 Friday we participated in a homeschool field trip to a one room school house. Planned by none other than my friend Cori who also organized the glass field trip. She thinks of the best trips!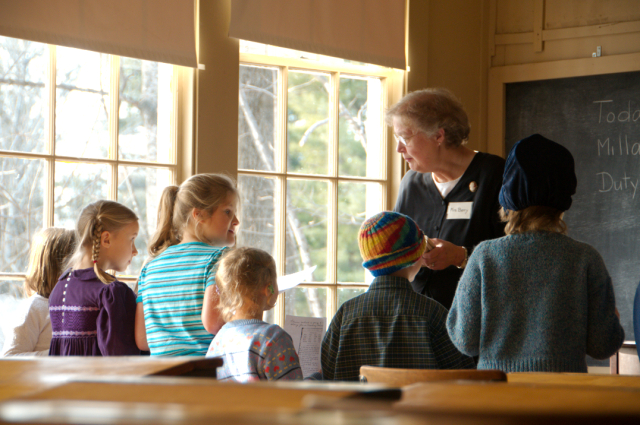 I found it ironic how similar our basic school structure is to the old fashioned method of schooling, minus the "sit down and be quiet" rules. School in the late 1800's focused on reading, writing (penmanship), spelling and arithmetic. Kind of like our routine.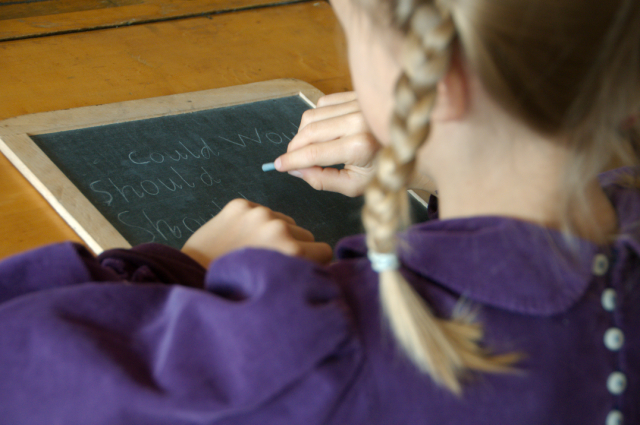 I'd like to point out that I don't consider our morning lessons the sum of my children's education - hardly. They are learning all the time and I'd say most of their learning takes place outside of those morning hours. But I look at that structured time as helping them develop the skills they need to communicate what they are learning.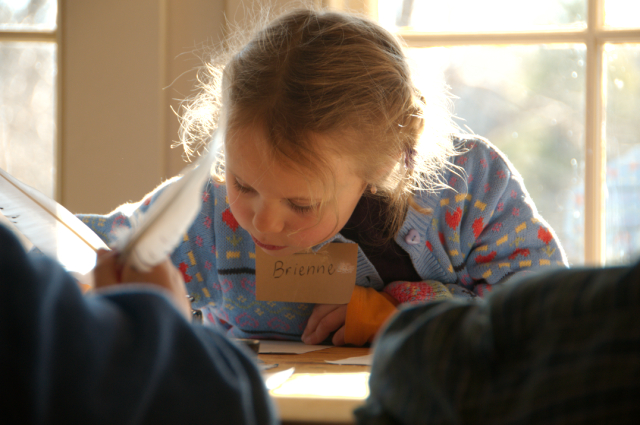 But for now school skills can wait. We have winter crafts to do, kid's rooms to de-clutter, Christmas presents to make, and (if it ever snows) snow to play in. Maybe I'll even take the time to cook a few gourmet suppers. Time to re-visit some homemaking skills.
Filed Under
Resource Library
You can subscribe to comments on this article using this form.
If you have already commented on this article, you do not need to do this, as you were automatically subscribed.