The potential of community
July 9, 2018
Second post in a four part series.
Most of us enter the good and worthwhile endeavours of our life ignorant of the commitment required to stay the course.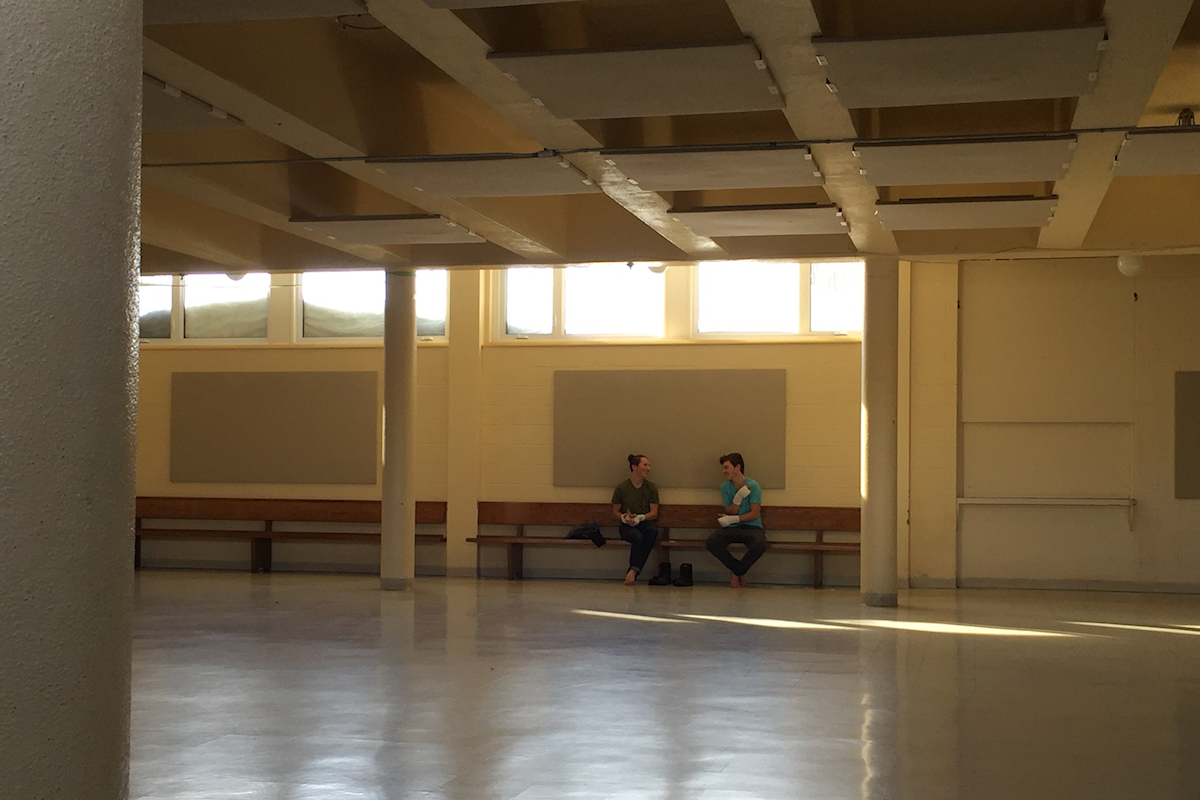 We start full of enthusiasm and hope. At some point we realize that to follow-through on this thing is going to take everything we have. And we may re-evaluate at that point, is this thing I've committed myself to worth it? It might not be, good things do end and good things sometimes, heartbreakingly, become bad things. But the things that stay the course, the things we want to make good in our lives, will take everything we have to give, and then some.
Homeschooling through high school has been like this for me. Same with marriage and mothering in general. I feel called to do this and I can't imagine living any other way. But it takes everything I have.
"Called" is one of those weird words that begs a defintion. For me being called to homeschool was a heart's desire to share life with my kids, my strong belief in the importance of relationship, and a vision of "togetherness" for our present and our future. All of that is paired with a strong philosophical bent to individualized education and a stubborn "I'll do it my own way, thank you" (the G-rated version of what I really feel somedays) attitude towards the system.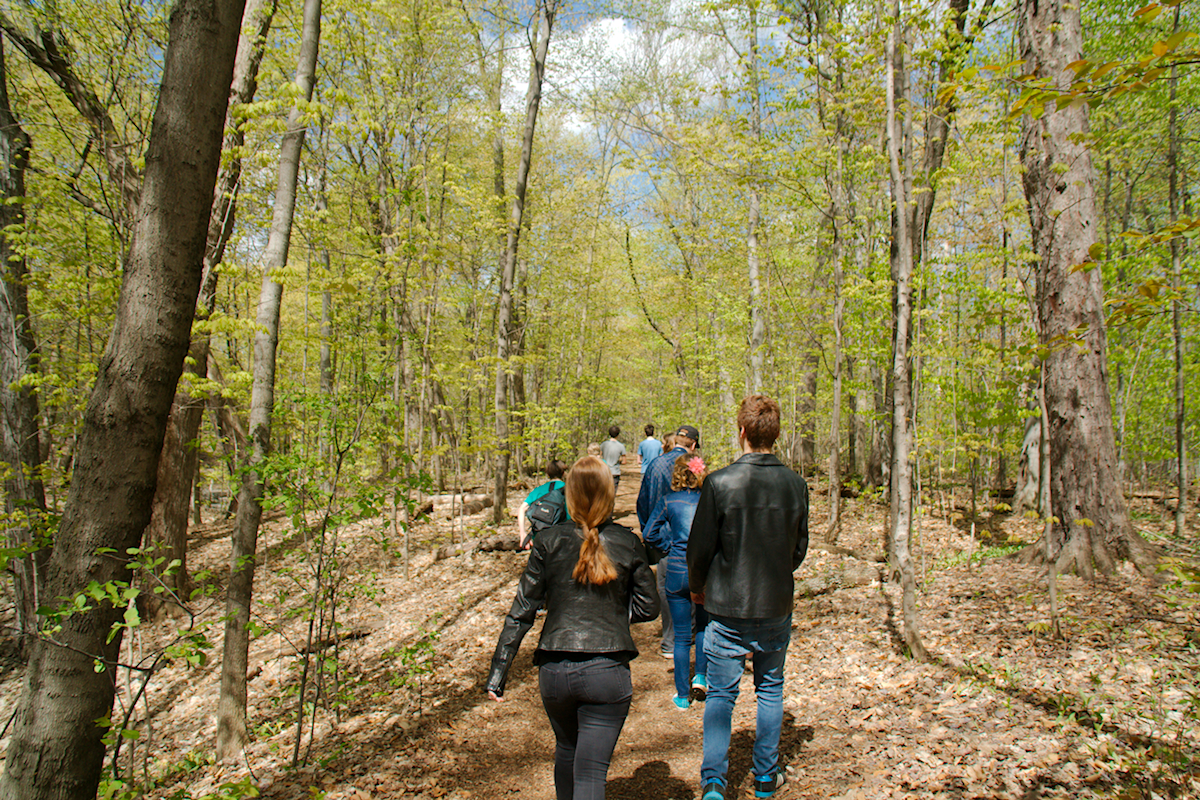 Here's how I've experienced and observed life: it's going to be hard regardless of the path you choose, regardless of where you're called. Pick your hard. And be grateful everyday that the hard choices most of us make are not deciding which child will eat today.
The hard I choose right now is the work to build and maintain community for my kids. Hard does not mean bad, it means self-discipline, courage, sacrifice, service, etc.
I think homeschooling through high school in Quebec is a hard path, but it's ours. I can't imagine a life different than what I have. I truly had no idea what I was getting into all those years ago when we decided to homeschool through high school. But no one does.
It's also entirely possible I'm just tired. But I don't know how you get to this point not tired. Every homeschooling-through-high-school mother I know is tired. In truth, every parent I know is tired.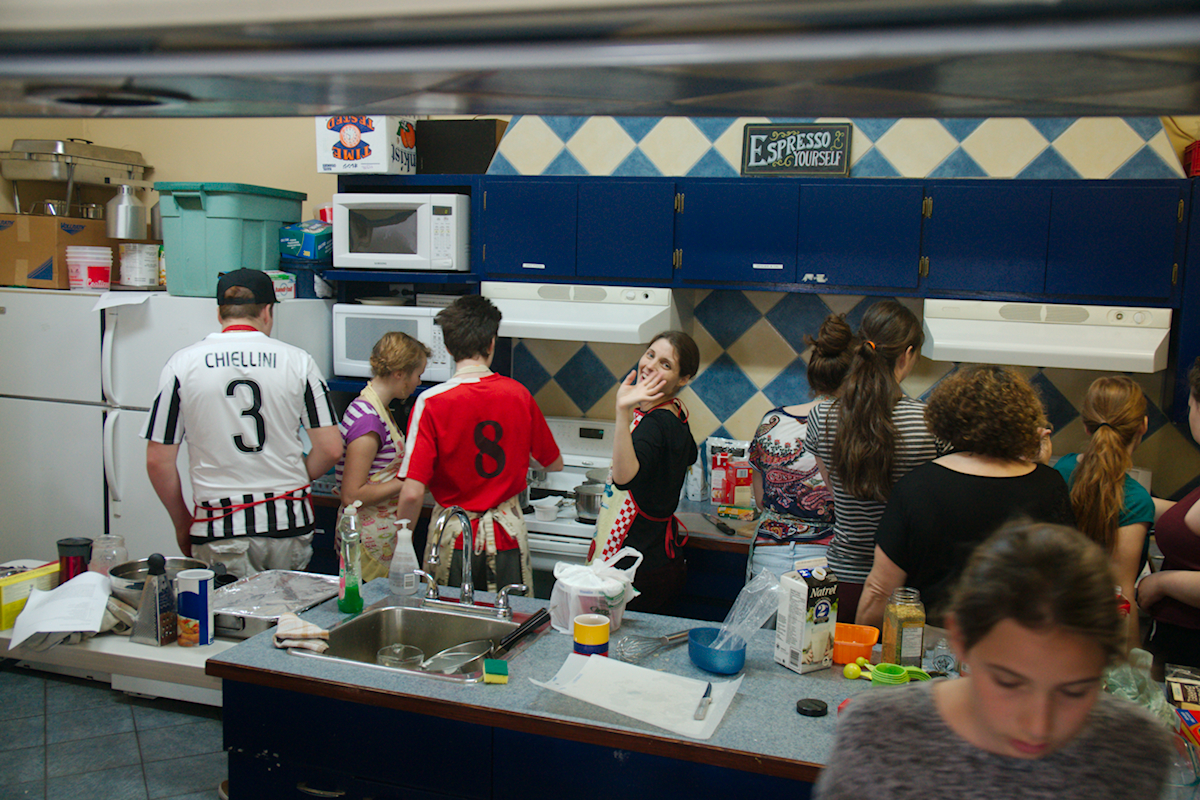 This is a good time to introduce you to our homeschool co-op, since most of the tired parents I'm referring to are from co-op.
Our homeschool co-op is a labor of love; love for God, love for our children and love for each other. And like all good love, it's hard work.
I'll remind you at this point that everything we do for our kids, as Quebec homeschoolers, is independent of local or provincial jurisdiction. There hasn't been a lot of oversight but nor has there been any support or access to resources.
Our homeschool co-op has existed for about eight years. The group has grown through the years and evolved in form and function. The amount of effort that goes into running a group of 40 homeschool families, with a highly engaged and strong committed core of probably 15-20 families, is mind-boggling.
Co-op is a bit of a misnomer for our group. We are a group lead by three homeschooling moms, a self-appointed and self-selected executive committee who make the major decisions for the group. On top of homeschooling their own children, they work the equivalent of unpaid part-time jobs and bear an incredible amount of responsibility. Way more than I would ever be willing to accept. These women are a gift to their families and our community. We wouldn't exist they way we do as a community if they did not have a calling to do this work.
When I think about how many problems exist in the world and all the ways in which we need to heal, restore, repair, bring peace and justice to our neighborhoods and society, I look at the capabilities of this particular group of dedicated and Christ-inspired families and I have hope that change is possible. A different kingdom is real.
I don't write about problems in the world-at-large because that's not my schtick. But I'm aware that as I'm writing about my "hard" life as a homeschooling mother and commenting how tired I am at this stage of parenting, other mothers are making impossible choices for their families, they are bone tired and weary.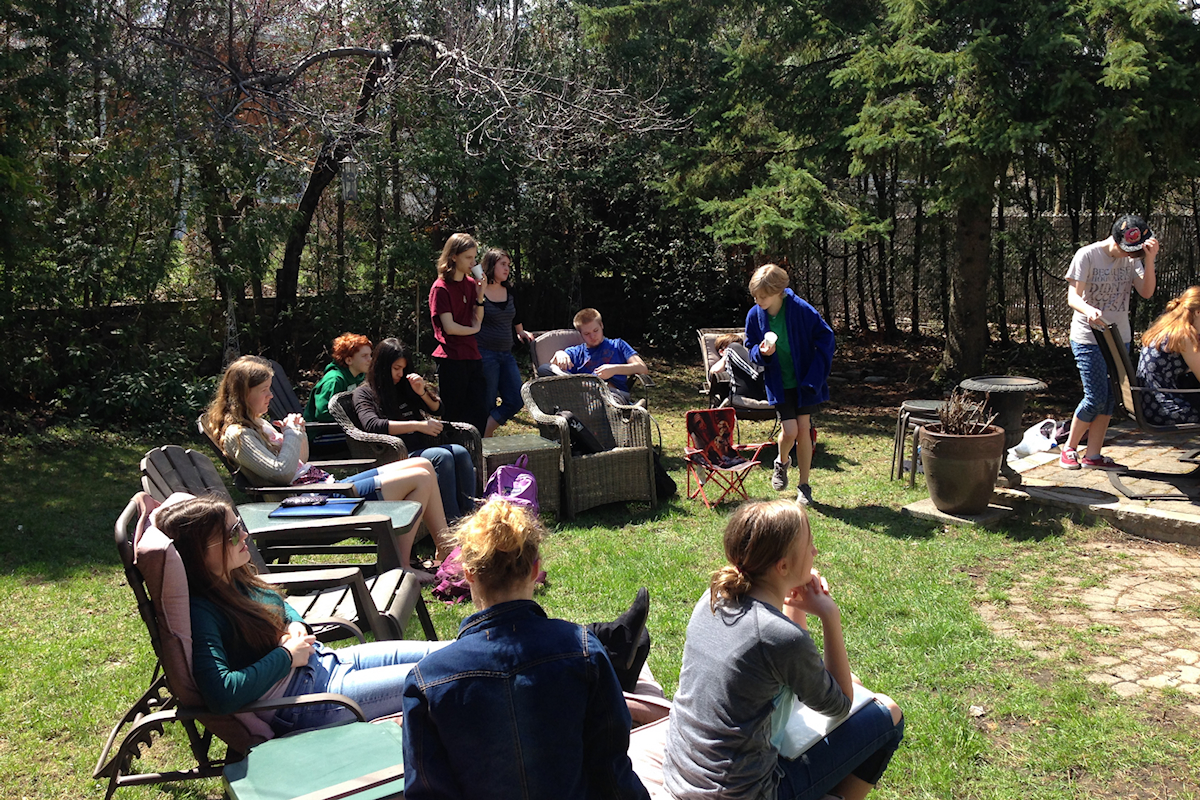 My own struggles with financial loss and strain, the angst of children growing up, midlife crisis and inevitable regrets are nothing compared with the pain and suffering some people experience. I know this.
But I have seen something of the potential in dedicated parents, committed to providing the best they can for their kids, working through hardship in marriage and family life, motivated by their love for God, following the work of Jesus Christ in the world, empowered by the Spirit, that gives me hope.
Being a human can be so hard but it is our togetherness as humans, our collective power which somehow becomes more than the sum of the parts (I believe that's the Spirit of Christ in the world) that helps us bear our pain and loss and helps us rise above circumstances, truly changing our lives and the lives of others, for better.
God, I wish I knew how these small-scale principles could change policy and bureaucracy. My own calling has been to my children, my husband, my writing, and the communities we live in; and in that work, in my one small life, I have experienced the power of small groups to affect change. How to scale this to governments and borders, policy and politicians - I don't know.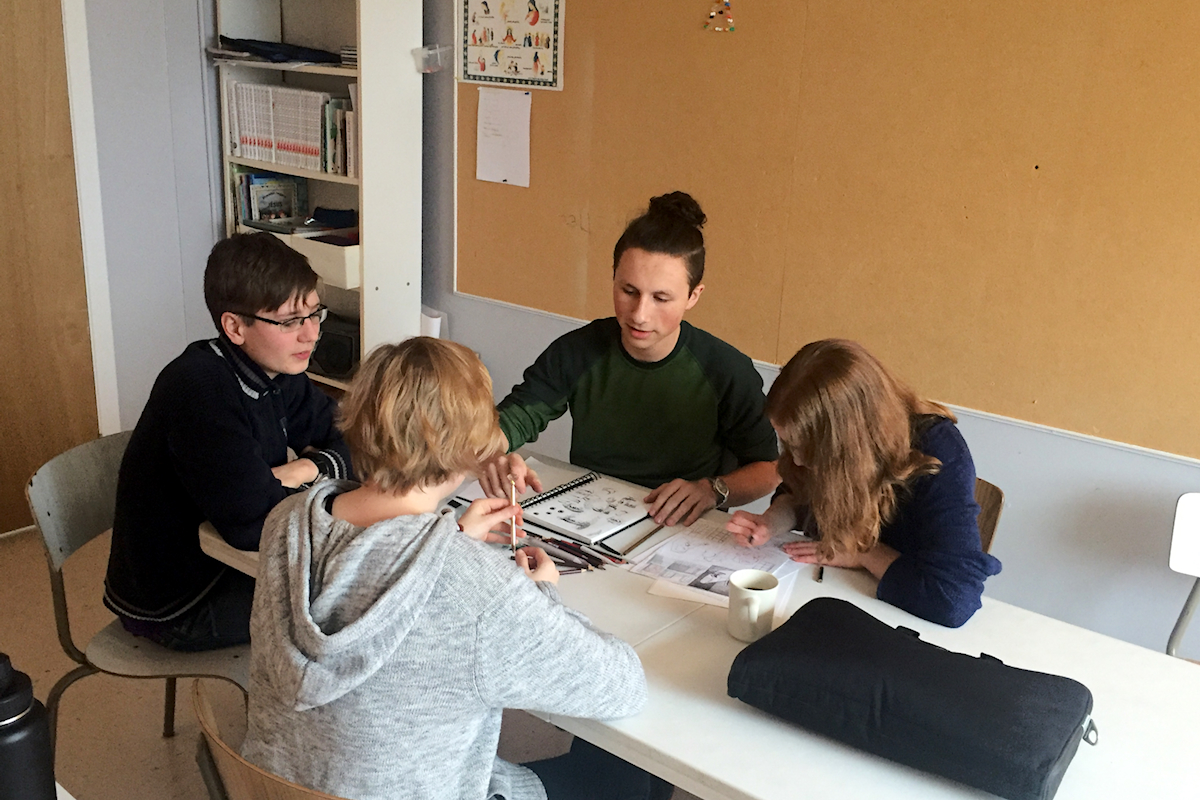 What I do know is that people working on the ground level, in their families and small groups can do amazing things. I've learned that largely from being a part of this homeschool co-op.
To be continued...
Filed Under
Part of Series
Resource Library
You can subscribe to comments on this article using this form.
If you have already commented on this article, you do not need to do this, as you were automatically subscribed.