Pocketful of Pixies
February 24, 2012
One of the gifts I made this past Christmas was a Pocket Pixie doll for Brienne. I found the pattern at the Gingermelon Etsy shop from a link Mandie posted at Life Your Way (just giving credit where credit is due).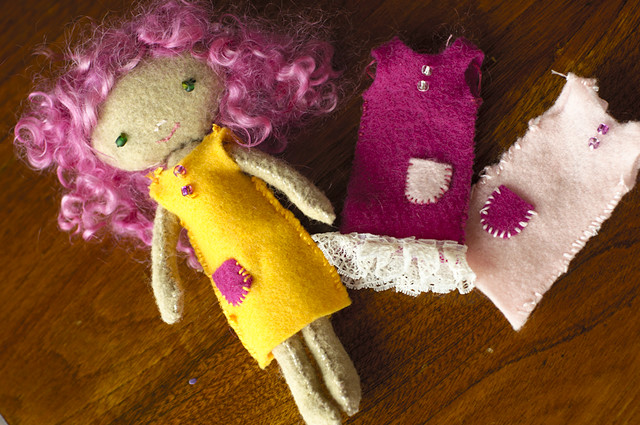 Celine and Laurent actually helped me do some of the sewing and picky details, right up till Christmas Eve afternoon (oh yes, I'm one of those last minute handmade gifters).
It was worth it, Petunia was an instant hit and has become one of Brienne's favored dolls.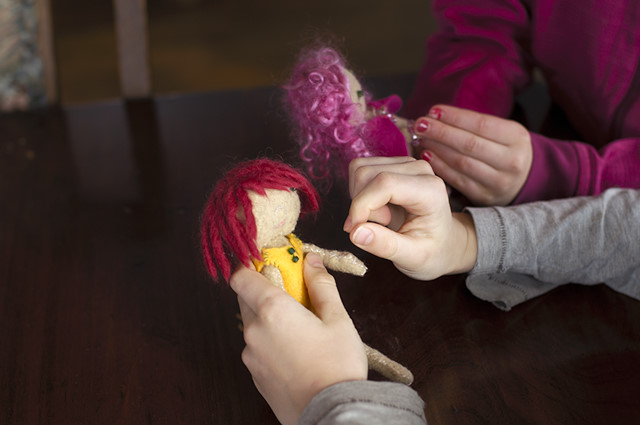 But Petunia was a lonely pocket pixie so earlier this month "cousins" were crafted. I found out just yesterday the cousin bit, which makes sense since Laurent and Celine are Brienne's brother and since, therefore their "children" dolls would be Petunia's cousins.
Meet Pansy...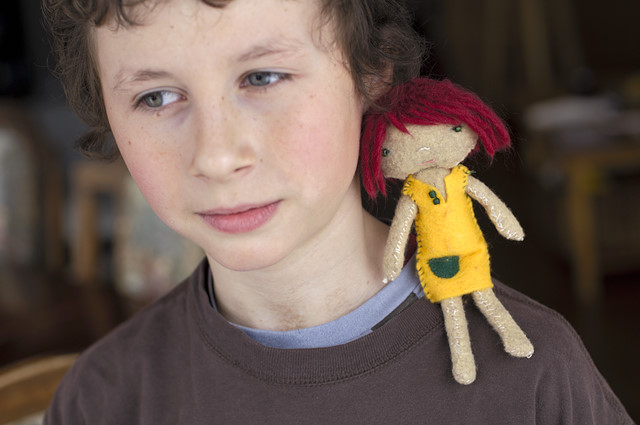 and Ingrid.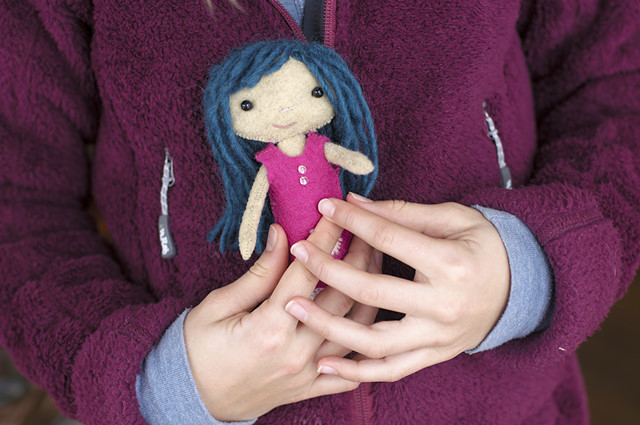 (Pst. Don't say anything but Laurent's birthday is this Sunday and his little Pansy is getting a couple new dresses. She'll be so happy).
These little pixies are generally up to mischief, at pixies are wont to do, and can be found all over the house.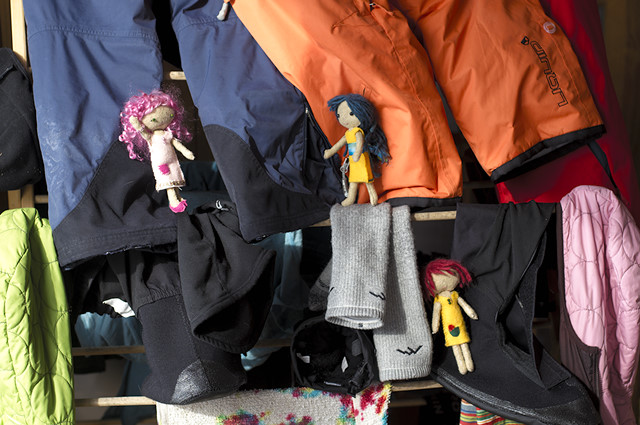 Today Brienne is going to a birthday party, a pretty big deal in our house, since we're new here and we're still making friends. To say she's excited is an understatement.
But what to give the birthday girl?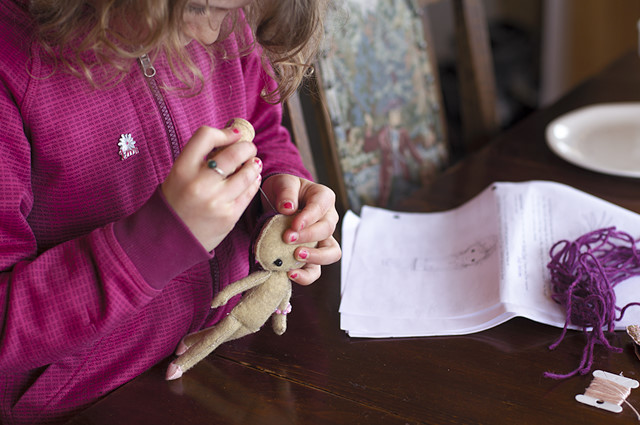 We knew just the perfect gift - a pocket pixie doll of course!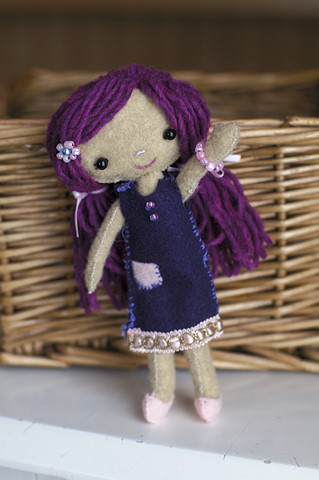 I commissioned Celine to do the bulk of the stitching. The sewing is a bit beyond Brienne's ability, at least beyond "make a really nice gift" ability. She also doesn't have the patience for it when her sister is so talented and fast. And I certainly didn't want to spend my time stitching a doll. I'm happy to do it for my little girl but hand sewing is not my interest. 
Celine was happy to make the doll and earn some money (I'd rather pay her than buy a toy at the store or even shop on etsy).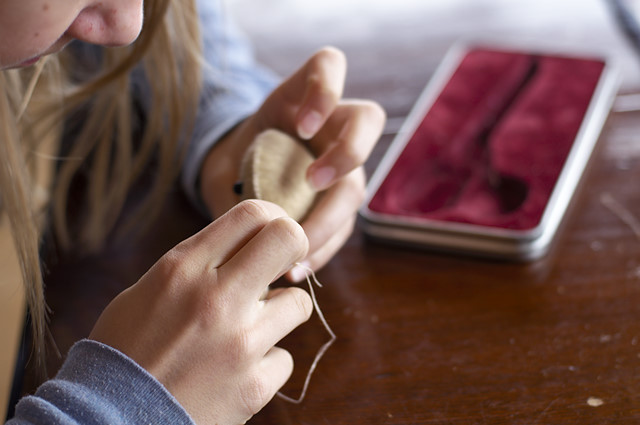 Brienne did bits, here and there and stitched the pixie's purple dress. 
This week Damien's been helping Celine get started on her own blog. And yes, it's about dolls and sewing. And unlike most beginner bloggers (me) she was given a lesson on HTTP, HTML, protocol, servers, databases, etc. before even looking at themes. And she might have even understood some of it because since last fall she's been learning how to program. I think we better watch out. A creative girl with some technical savvy. Oh, the places this girl can go.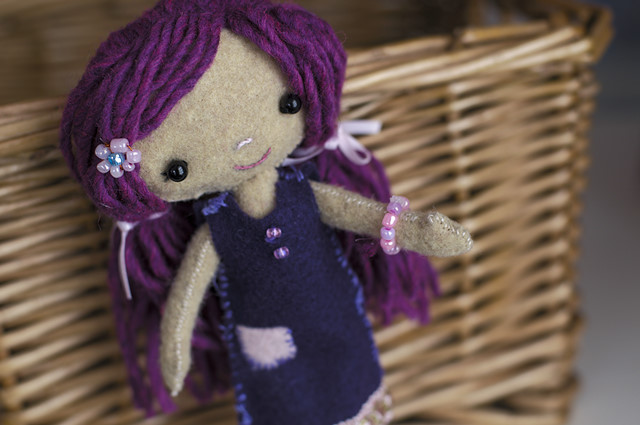 When Celine's blog is up and running (I have no idea when that will be, we're not pushing her) you may be able to commission her to make you a doll also.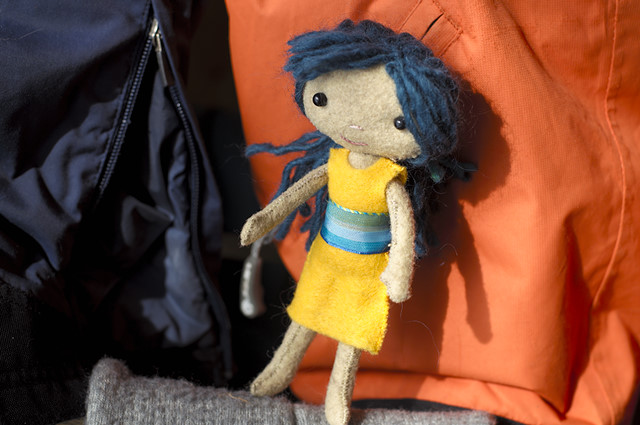 But if you want to sew one yourself we really have liked the pocket pixie pattern from Gingermelon. 
Happy Stitching.
Renee Tougas participates in affiliate marketing, including the Amazon Services LLC Associates Program. Whenever you buy something on Amazon from a link you clicked here, I get a (very) small percentage of that sale. See disclosure for further explanation.
Filed Under
Resource Library
You can subscribe to comments on this article using this form.
If you have already commented on this article, you do not need to do this, as you were automatically subscribed.