Out the door to Blueberry Mountain, National Forest
May 17, 2008
We hadn't planned to hike last Saturday. Damien was gone all week to Boston training for work, by midweek Celine still wasn't walking and the weekend forecast was for rain. But a Thursday visit to the Dr. confirmed that Celine's knee was healing well and she would be fit to hike. Amazingly that news alone seemed to improve her walking ability last Thursday and Friday.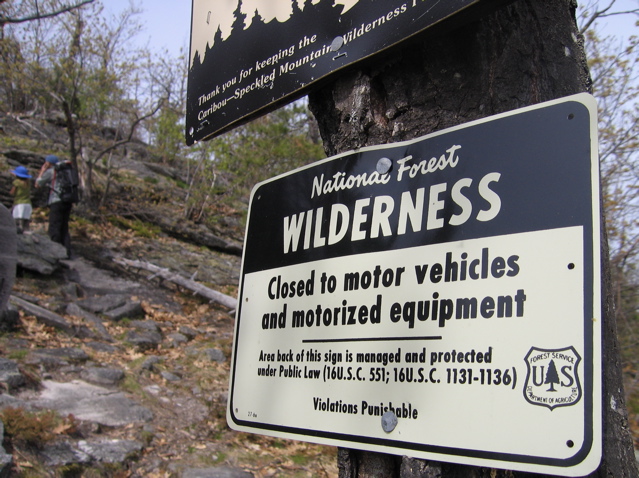 Saturday morning was beautiful and the day's forecast was for more of the same. We slept in recovering from our week of late nights (Damien watching hotel cable and me of course spending too many evening hours on the computer while he was gone) and had a leisurely pancake breakfast. During breakfast we discussed an easy-ish hike maybe close to home. The kids would have none of it. They wanted a view and a challenge. O-kay then! Within 2 hours we were dressed, lunch made, bags packed and out the door. One year ago we never could of pulled that off. But we've done it enough that weekend hiking is starting to be routine. Even Laurent was able to pack his new backpack with no assistance (daddy did check to make sure he had what he needed).
So we got out the door... that's half the effort. We expended the rest of the effort on the mountain and concluded the rush to get out the door was well worth it. Damien choose Blueberry Mountain (aptly named - the mountain top is covered in wild low blueberry bushes) in the National Forest. Hopefully we'll return in August to enjoy those berries. We intended to hike this mountain last fall with Mom & Dad Toews but couldn't find the access road. Judging the road's narrow, dirt status it's possible this hike is inaccessible in late fall and winter.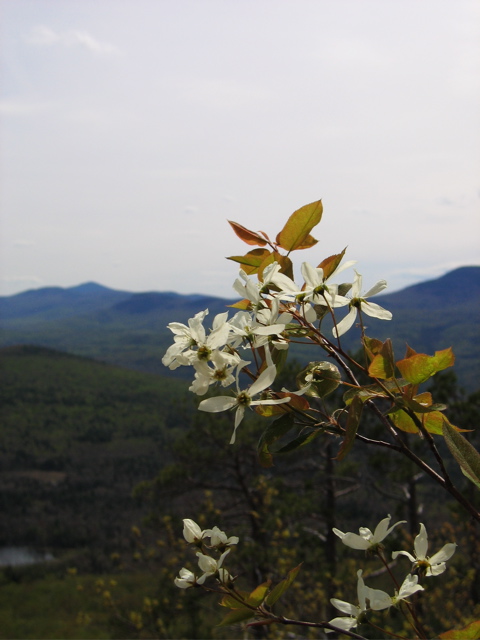 We took White Cairn trail to the top, Blueberry Ridge across the summit, and Stone House trail down. Definitely recommend the loop in this direction as we scrambled up the last section of White Cairn and it would of been more difficult to go down this part with children. Total loop was 3.7 miles and it took about 4 hours with a break for lunch at the top. Eating lunch at the top of a mountain is a gourmet meal, no matter the fare.
The hike itself was fabulous, except the black flies, which Laurent swatted at the whole time. Only 3 weeks ago the buds were barely opened in the mountains. Last Saturday everything was that early May, not-quite neon green. I wonder if there's a paint chip for that color? The worst of spring run off was over and there was no snow - Yeah!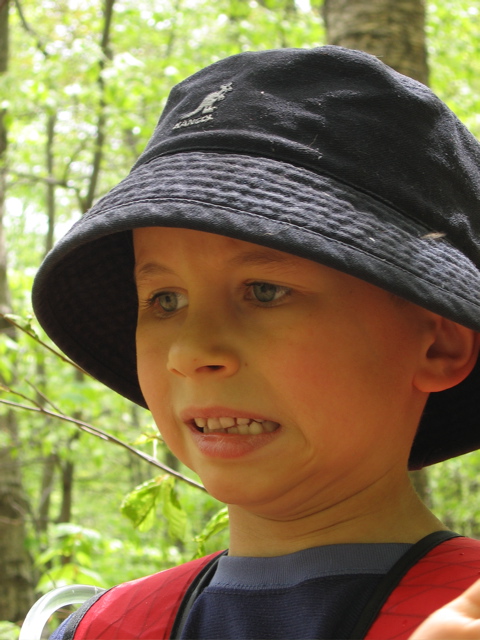 The Stone House trail has a teeny side shoot that leads down a steep, but short hill (bum sliding for kids) to Rattlesnake Brook which is a rushing creek, or small river at this time of year. Kids could of stayed hours playing around the falls and pools but eventually the mosquitos discovered our whereabouts and the day was getting late so we continued. At this point we were near the end of the trail which ended at the access road. The last .5 mile of the hike was on the access road which ran next to a landing strip. Kind of cool in the middle of the mountains. The kids were delighted to run!, after hiking up and down a 1800 ft elevation, through this neatly mowed field.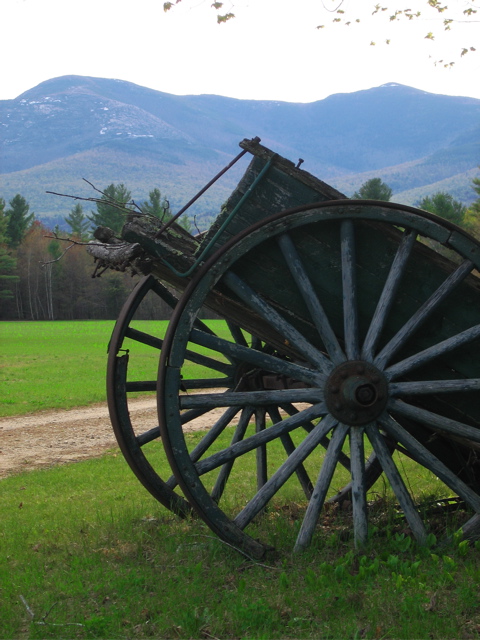 We got home late but I had pulled a ziploc bag of cauliflower, lentil stew out of the freezer in the morning. Thank God for leftovers. We were tired and hungry... And thankful that we had swatted flies all day and pushed our now sore bodies to climb a mountain.
Renee Tougas participates in affiliate marketing, including the Amazon Services LLC Associates Program. Whenever you buy something on Amazon from a link you clicked here, I get a (very) small percentage of that sale. See disclosure for further explanation.
You can subscribe to comments on this article using this form.
If you have already commented on this article, you do not need to do this, as you were automatically subscribed.