New Year's Intentions ~ One Bite at A Time (with Giveaway!)
January 2, 2012
I don't make New Year's resolutions. Those don't work for me.
I also don't have a life bucket list. That's just way too stressful for a high achiever and high expectation person like myself. I fear a bucket list would become an obsessive-compulsive thing where I was either driven to complete those things or be terribly dissappointed if they didn't happen. Speaking from experience here.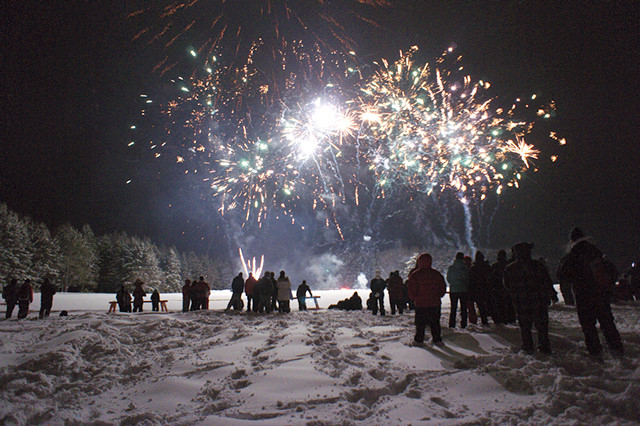 midnight fireworks on New Year's Eve
a good show for such a little town
That being said, I love to regularly evaluate where I'm at and set goals in my life. I do this all the time but especially during periods of seasonal change or before a big life change (like our two moves this past year).
Post-holidays and the beginning of a new calendar year is a natural time, even for a non-resolutioner like me, to evaluate where I am and where I want to go.
In my next post I'm going to share a few of my fall intentions, how those went and a few goals of mine for the winter season. But today I want to put a resource in your hands to help you on the path to more intentional living. 
One Bite at a Time, an e-book by Tsh Oxenreider (aka Simple Mom).
I first blogged about One Bite at a Time in Resources to Help You Get Organized. I told you how I was a bit skeptical at first (I'm a natural born skeptic, nothing personal) but ended up really pleased with this excellent resource Tsh has put together.
I love checklists. And so I think my favorite part of the book is the Table of Contents that lists the 52 projects you can accomplish, one bite at a time. That Tsh, she's so clever.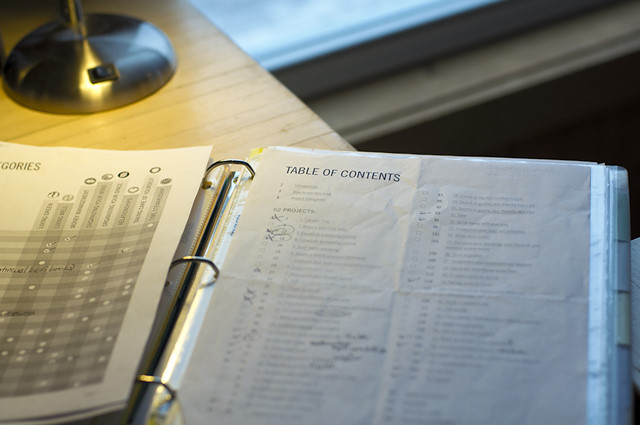 I'll be honest, I have done many of the life projects on this list. Like I mentioned in my fall post, the things Tsh writes about - money management, intentional living, organizing, green & frugal living, etc... are the very life habits and practices that have enabled us to make our dream come true of living in a beautiful place, working at home together, adventuring as a family (to name just a few).
And that's why I'm so happy to recommend Tsh's book. Because what she writes and shares are the foundational basics to living with intention. They get you on the path to simplifying your life, doing meaningful work you love, taking better care of your body and the environment, managing your finances better, growing your relationships.
Even the most amazing resource is only as effective as the work you are willing to put into it. I do believe One Bite at a Time can be a great tool to make positive life changes if you use it.
But, here's the thing, it's only 4 bucks ($1 off with coupon code HAPPYNEWYEAR, till January 10th) so even if you don't use it, and continue in your usual rut (not that I recommend that), you haven't wasted a whole lot of money. The same cannot always be said for other New Year's resolution purchases!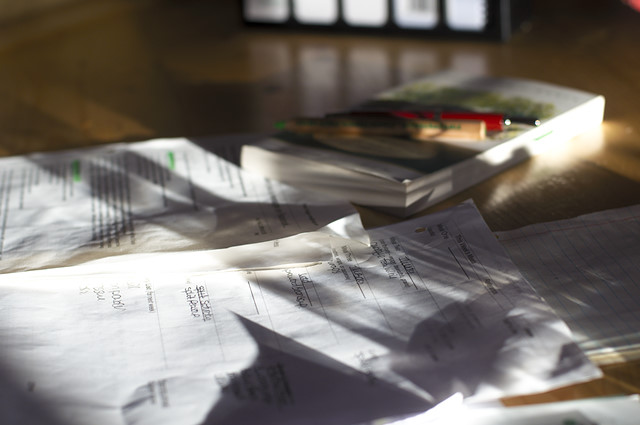 I know this time of year some of you are asking:
how can our family live with more intention and purpose this coming year?
how do we live more "green", where do we start?
how do we save more money, give more money?
how do we connect more as a family?
how do we get rid of all this excess "stuff" in our lives?
One Bite at a Time will help you on your journey - giving you a bit of a roadmap, actionable steps towards journeying in a postive direction.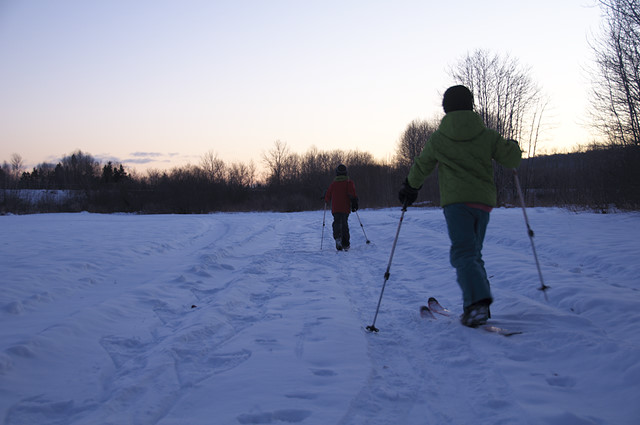 You should know I'm an affiliate. I earn a small amount of money when you buy her book. You should also know I recommend very few products to readers. 'nuff said.
Tsh is giving away three copies of One Bite at a Time to FIMBY readers (anywhere in the world by the way, that's the cool thing about e-resources).
If you want your name considered in the random choosing please leave a comment with one intention you have for the New Year or winter season.
Giveaway closes on Wednesday, Jan 4th at midnight.
You can subscribe to comments on this article using this form.
If you have already commented on this article, you do not need to do this, as you were automatically subscribed.