Nature Study, FIMBY Style
November 18, 2008
I love the idea of Charlotte Mason nature study. No doubt other educators and naturalists advocate this approach but I hadn't heard of it before investigating CM philosophy.
Picture this: a child in the woods, with a drawing pad and pencil. Diligently sketching a leaf, stone, tree, flower or butterfly. We actually tried this once or twice last year.
Our reality: three kiddos running through the woods, building forts and fairy houses, pretending to be drunken pirates (my son's latest fascination).
We are city folk so when my kids are in the woods I am less than inclined to require then to sit and sketch. In fact I WANT them to run around like crazies, minus the drunken sailor bit. Don't get the wrong idea, we are all over nature study at our house. It's an everyday occurance but it looks more like this:
The kids find a couple pieces of brown felt and some fleece from the fabric bin.
A copy of the ancient vintage sewing book "The Big Book of Soft Toys" by Mabs Tyler inspires an afternoon of tracing, measuring, cutting, stitching & stuffing.
Behold, "Silent Sam" and "Cocoa" are born.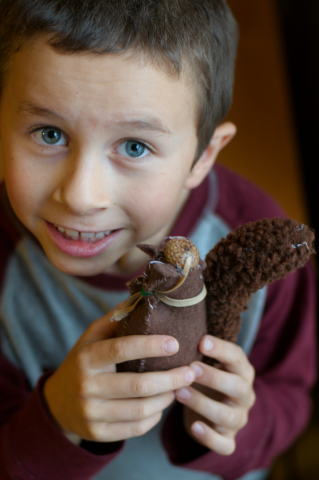 Laurent and Silent Sam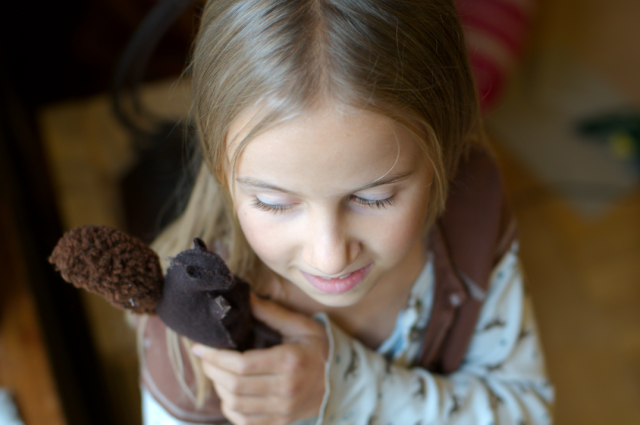 Celine with Cocoa
Based on the kiddos current interest I decide to scour the local library shelves for squirrel books. We start a new bedtime chapter book The Adventures of Chatterer the Red Squirrel. We learn all about the habitats and traits of little mammals, birds (& little boys) while reading the antics of Chatterer and his forest friends.
We read other books about squirrels and these are a couple favorites - The Squirrel Wife and Nutmeg and Barley: A Budding Friendship - weave natural science with folklore and story.
Reading these books teaches us about neighborliness, kind-heartedness, friendship, sacrifice and love. Our lives are enriched by good reads and snuggles on the couch.
We spend time over several days playing in the leaves. The kids build homes and burrows and generally goof around. Is goofing off part of nature study? It is in our house.
There are a lot of squirrels running around this time of year. What are they doing? We recall all that we've read about collecting and storing for winter.
On our weekend hikes we find acorns and admire the gorgeous golden oak leaves. Earlier in the season, at our state museum, we discovered that the US Constitution was written with oak gall ink. I fantasize about making ink and quill pens with the kids. But other creative opportunities present themselves, maybe some other year.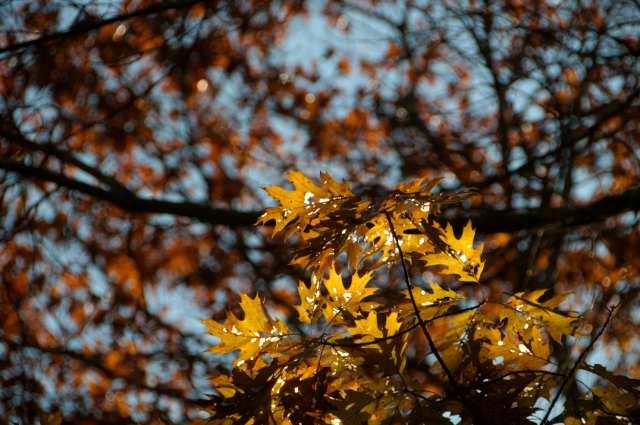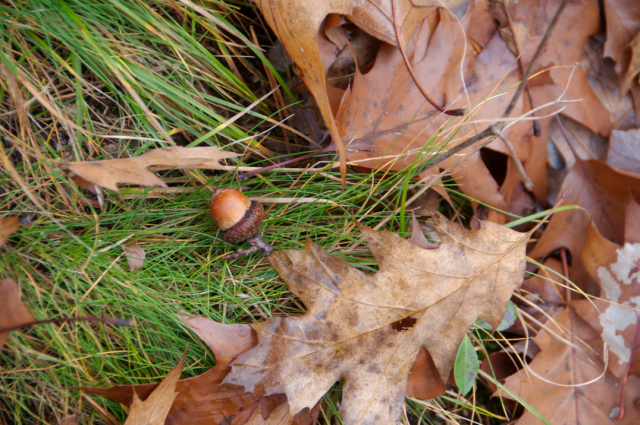 Our treasure collections from our walks around town and hikes in the woods just beg us to make acorn, leaf and pine cone critters.
So, no we didn't sketch a squirrel or leaf. Right now the kids are more interested in sketching motorcycles.
But... Are we learning something about the natural world? Certainly Probably.
Are we appreciating creation and its Creator? Definitely!
Are we spending time together? Absolutely. Nature Study, FIMBY style
More great fall and squirrel study reads:
Filed Under
Resource Library
You can subscribe to comments on this article using this form.
If you have already commented on this article, you do not need to do this, as you were automatically subscribed.