Montreal to the Northeast Kingdom
July 26, 2019
I know I said in my last posts that we're not taking any July or August vacation, and that's true, in a way.
But we have done a lot of weekend traveling out of the city, especially down into Vermont, and the cumulative effect of these getaways has felt like a vacation for me.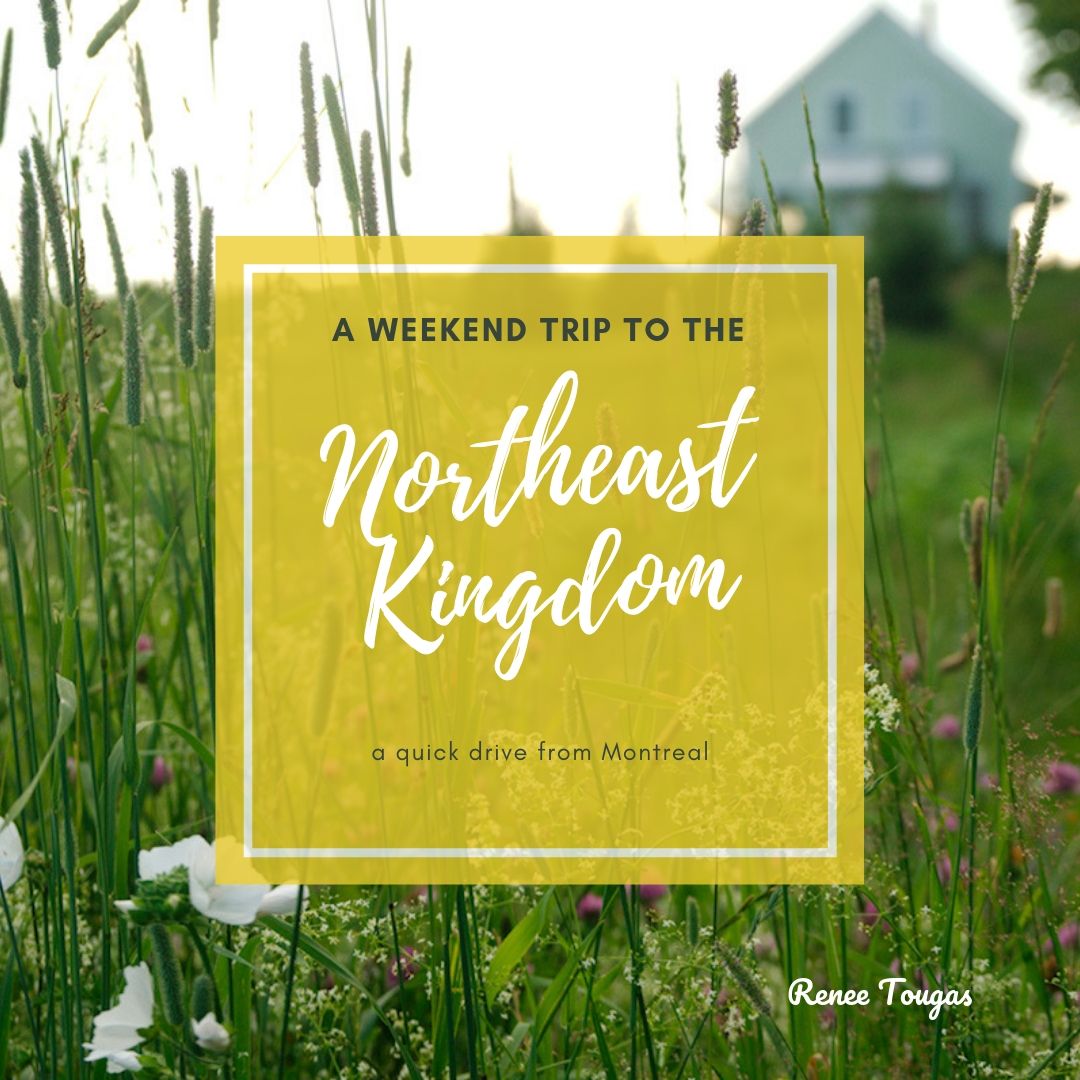 The kids are working at a camp in Quebec's Eastern townships, right on the border of northern Vermont. Earlier this month we took a resupply of food for Brienne. (She's vegan and can't eat most of the camp food but she prepared all her food in advance and needed us to do a delivery at the halfway point.) We made a trip of it and stayed overnight in a little cabin on-site and went for a short hike the next day on Mount Monadnock.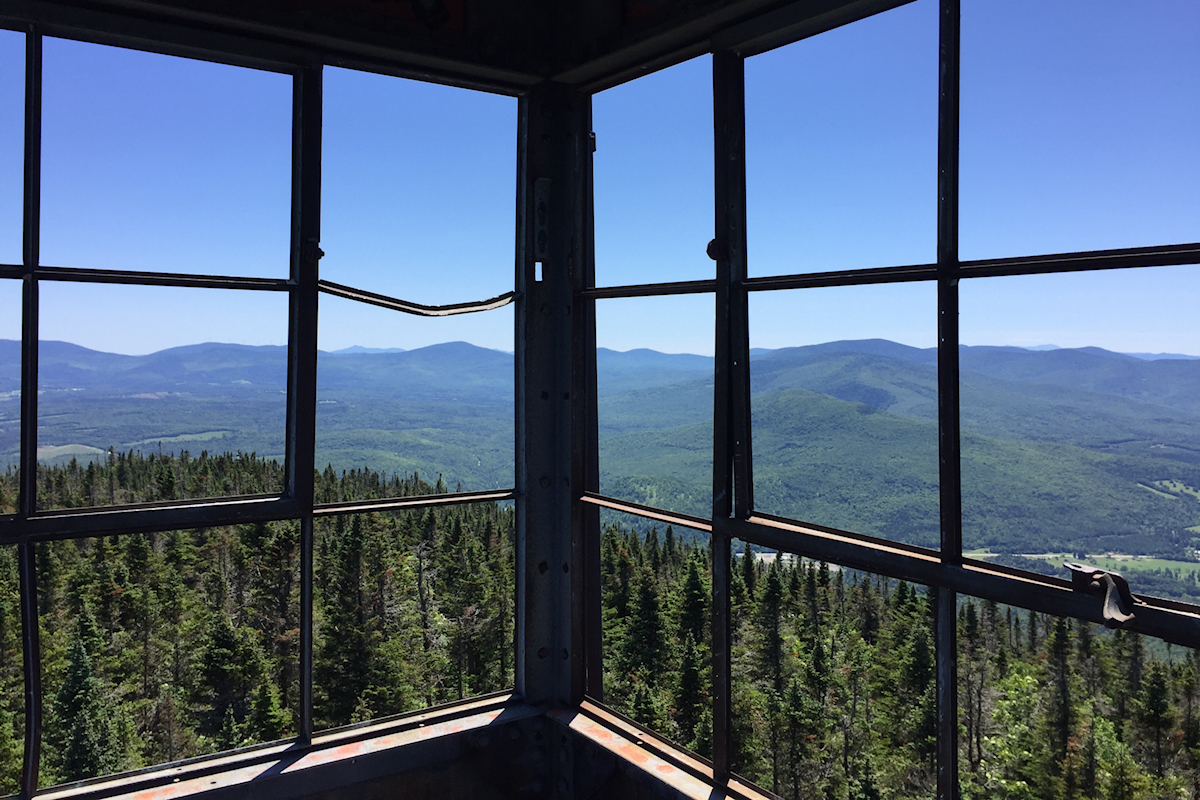 fire tower view on Mount Monadnock
The last week of June, Damien hiked on the Long Trail and between driving him there one weekend (touring Burlington and primitive camping at Camel's Hump State Forest the night before he started) and picking him up the next weekend and doing the gastronomic tour of Stowe: hard cider tasting, whiskey tasting, donuts, cheese - I squeezed a lot of summer goodness out of just two weekends.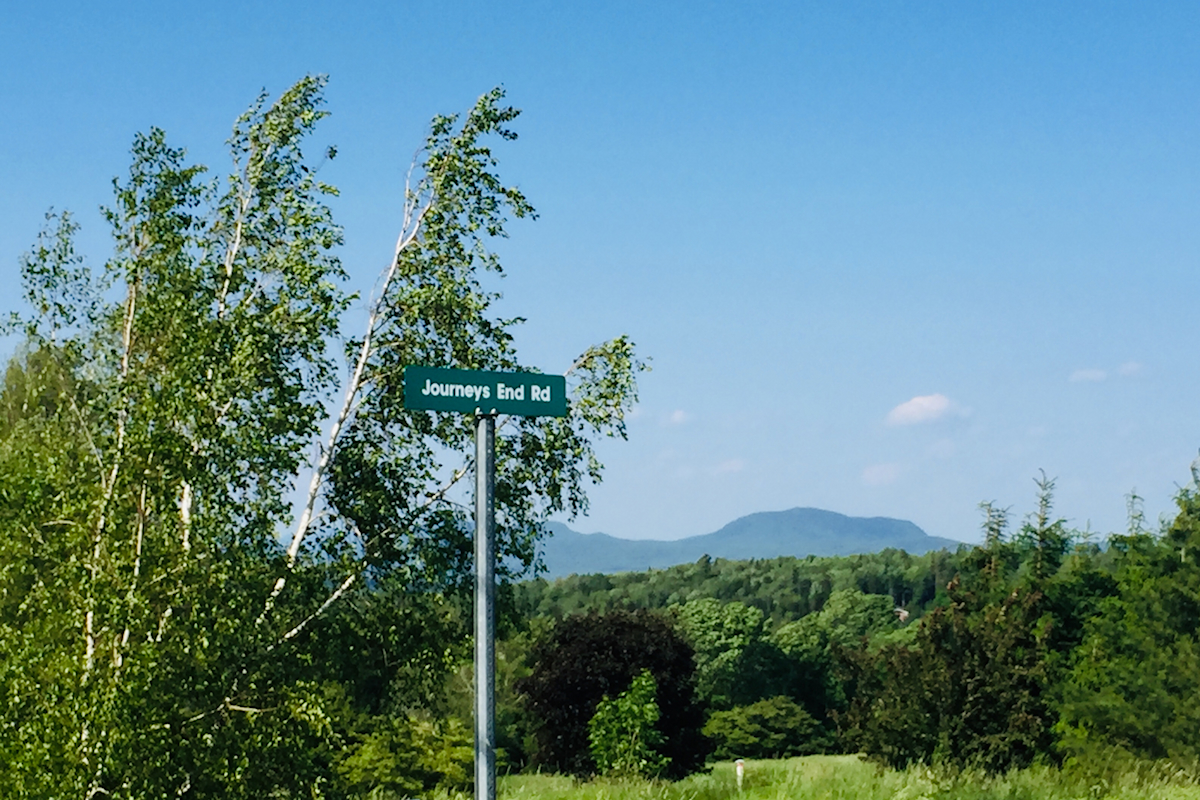 the last road sign near the northern terminus of the Long Trail
view into southern Quebec
The middle of this month we dipped back into Vermont, destination - Northeast Kingdom, just 2.5 hours from Montreal. This area is east of the main spine of the Green Mountain Range. Although the whole state feels like "the green mountains", the Northeast Kindgom, physiographically called the Northeast Highlands, is a more rolling terrain than the mountains to the west.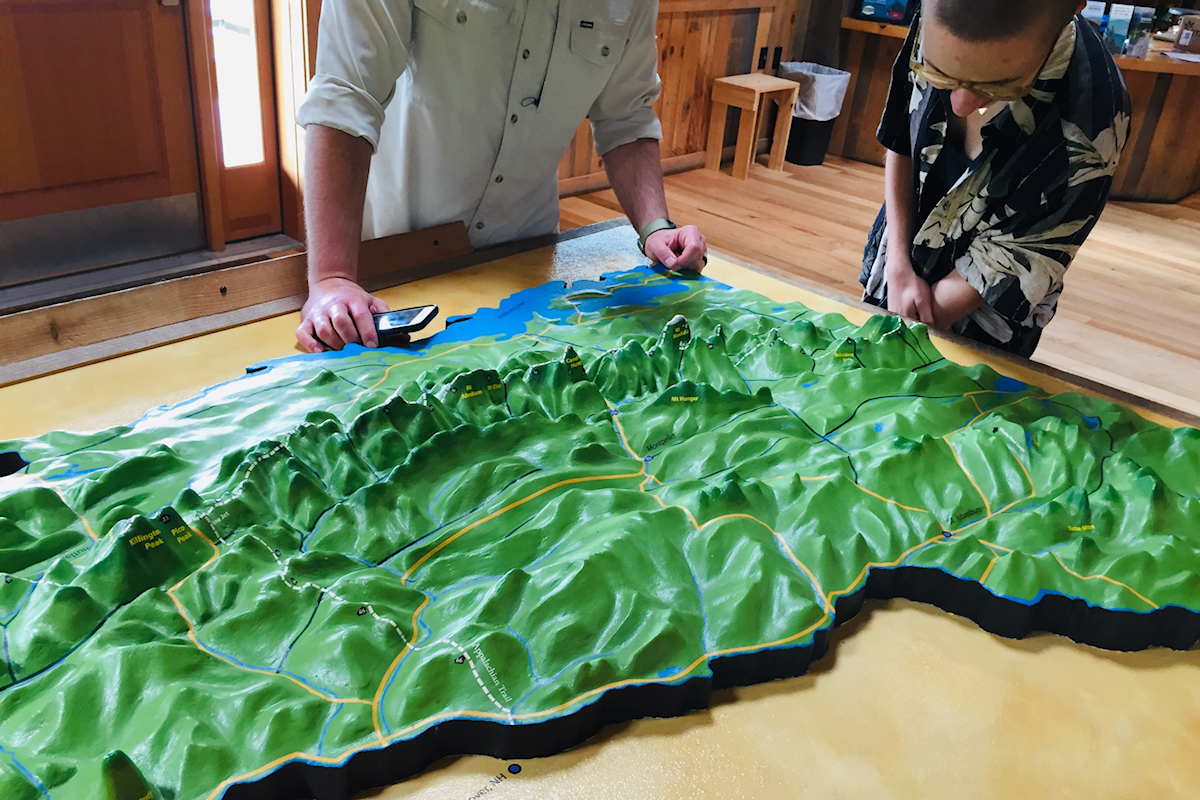 I am not a Vermont geographical expert but I do happen to love geography, cartography, topography and especially understanding mountain ranges; love me some mountains.
But on our recent trip to Vermont we weren't going for the mountains or even hiking, we were going to Bread & Puppet Theater. A destination that did not disappoint.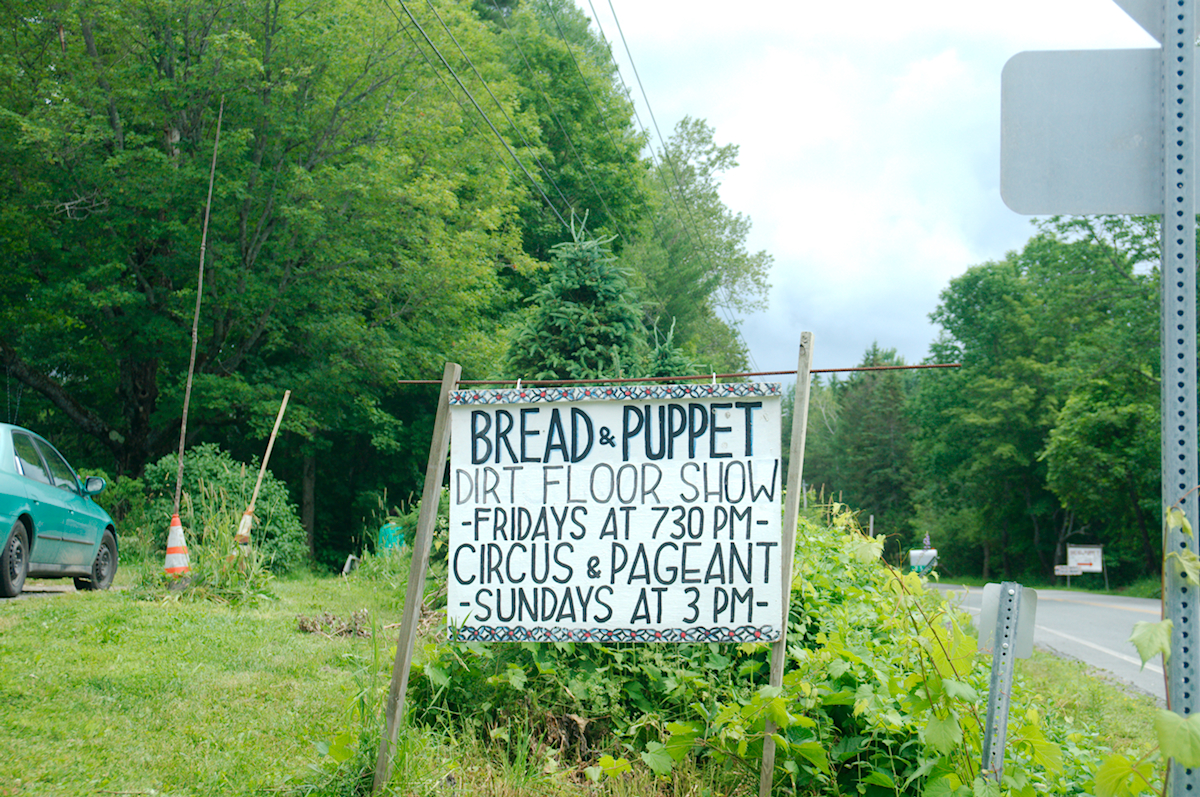 It was such a sweet little trip I wanted to point out a few of the highlights for you, in case you find yourself in the Northeast Kingdom of Vermont on a summer weekend.
We left Montreal on Saturday mid-morning and arrived at our camp spot early afternoon. Early Sunday evening we crossed the border back into Canada. We squeezed the following into our brief visit.
Camping
Originally I was looking for camping at a regular campground. Not very familiar with the area, it seemed the best place to start. Everything was either booked solid or I was unable to make a one night reservation in advance, the campgrounds requiring a 2 night reservation for weekends.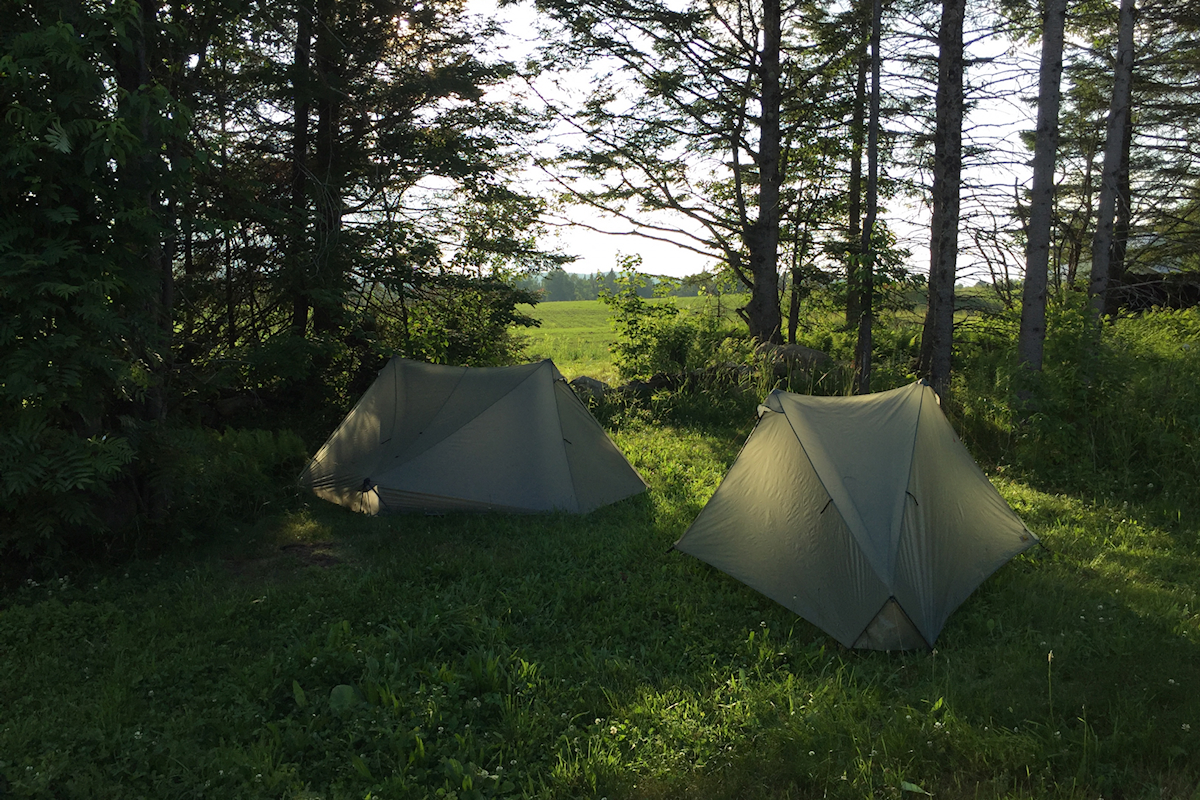 our sweet spot on the farm
Then I remembered Hip Camp. We don't have Hip Camp in Canada (what a bummer!) so it wasn't my first and obvious choice.
By the time I booked our campsite it was the week-of our trip so options were getting slim but we landed at a perfect spot for our weekend of Northeast Kingdom options.
Thornhill Farm is a central location for many attractions of the Northesast Kingdom and is a lovely place to stay. I wrote a review on the Hip Camp listing and will direct you there for all the details.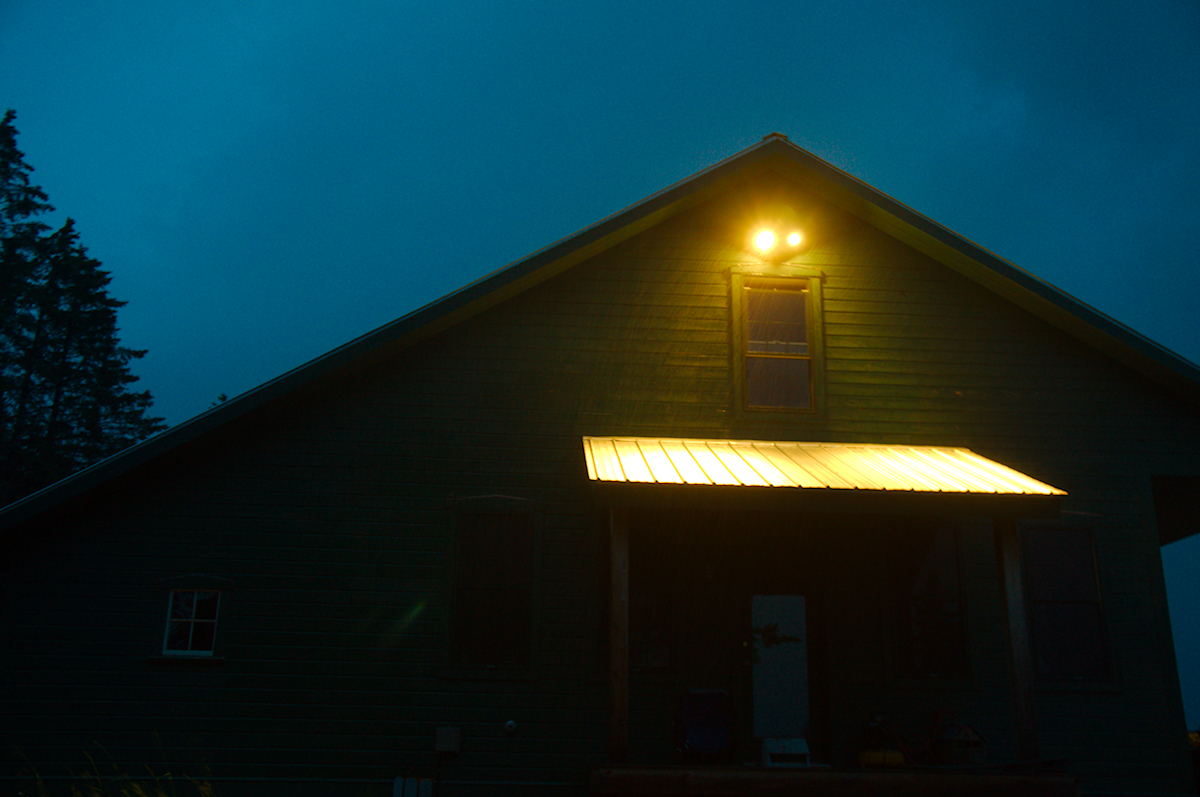 Like I wrote in that review, I would recommend Thornhill Farm for anyone who enjoys nature, is interested in, or appreciates working farms, and is looking for a peaceful and centrally located spot to camp in the Northeast Kingdom.
Vermont Culture
Vermont has its own unique culture within the larger New England milieu. A culture I was largely unfamiliar with until I moved to Montreal. Where I now have the closer proximity, and therefore greater opportunity to explore this green mountain state.
In the Northeast Kingdom you don't find the density of ski resorts or 3500+ footer mountains that you experience along the Green Mountain spine (there is the exception of Jay Peak, in the far northwest corner of the region).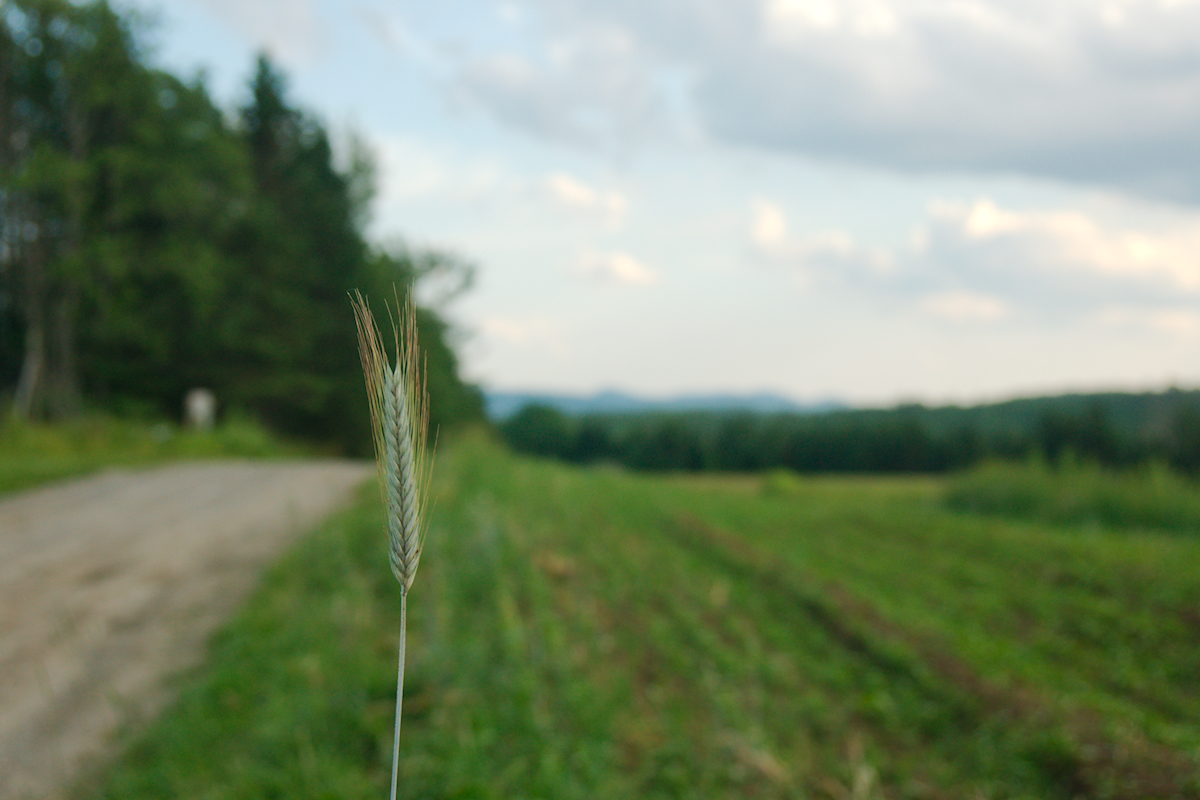 Nor do you find the density of hipsters and homeless of Burlington; the barely-out-of-Massachusetts tourist scene of Manchester; the private liberal arts college (expensive and elite) feel of Middlebury; nor the mountain tourist feel of Stowe (one of my personal favorites).
The northeast corner feels a bit more hardscrabble but it's also bucolic in its rolling farm fields and vistas. And you never know what you're going to come across as you drive those country roads.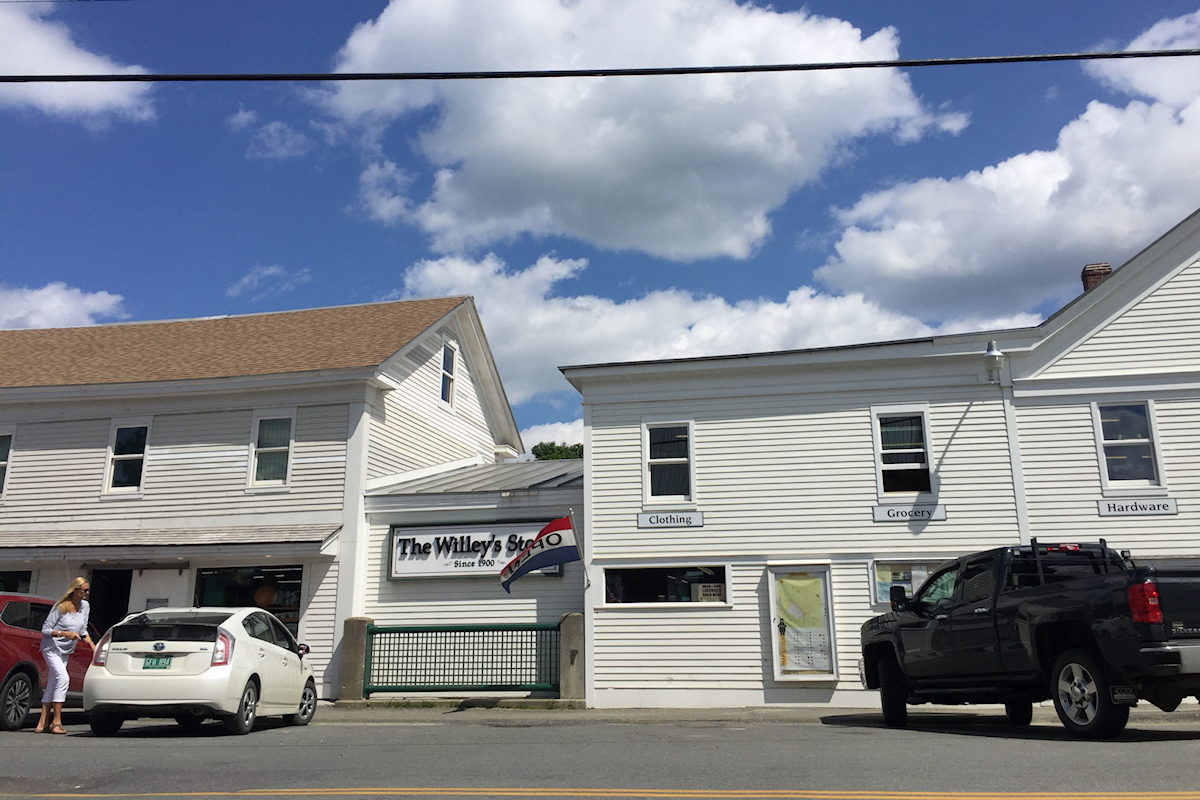 Everywhere we drove on our short trip we found gems - The Willey's Store in Greensboro just off the shores of Caspian Lake, The Buffalo Mountain Co-op in Hardwick, Hill Farmstead Brewery, the antiques show in Craftsbury, art galleries, and weekend farmer's markets everywhere. The rolling hills of this region are full of treasures. And all of this was easy driving distance from our camp spot at Thornhill Farm.
Willoughby
For those seeking higher elevations and a beautiful beach there's Lake Willoughby, flanked by Mt. Pisgah and Mt. Hor. Turns out the south end of the lake is also great for those seeking a nude beach. We didn't know this till we walked right on through, on our little hike of the South Shore Loop trail.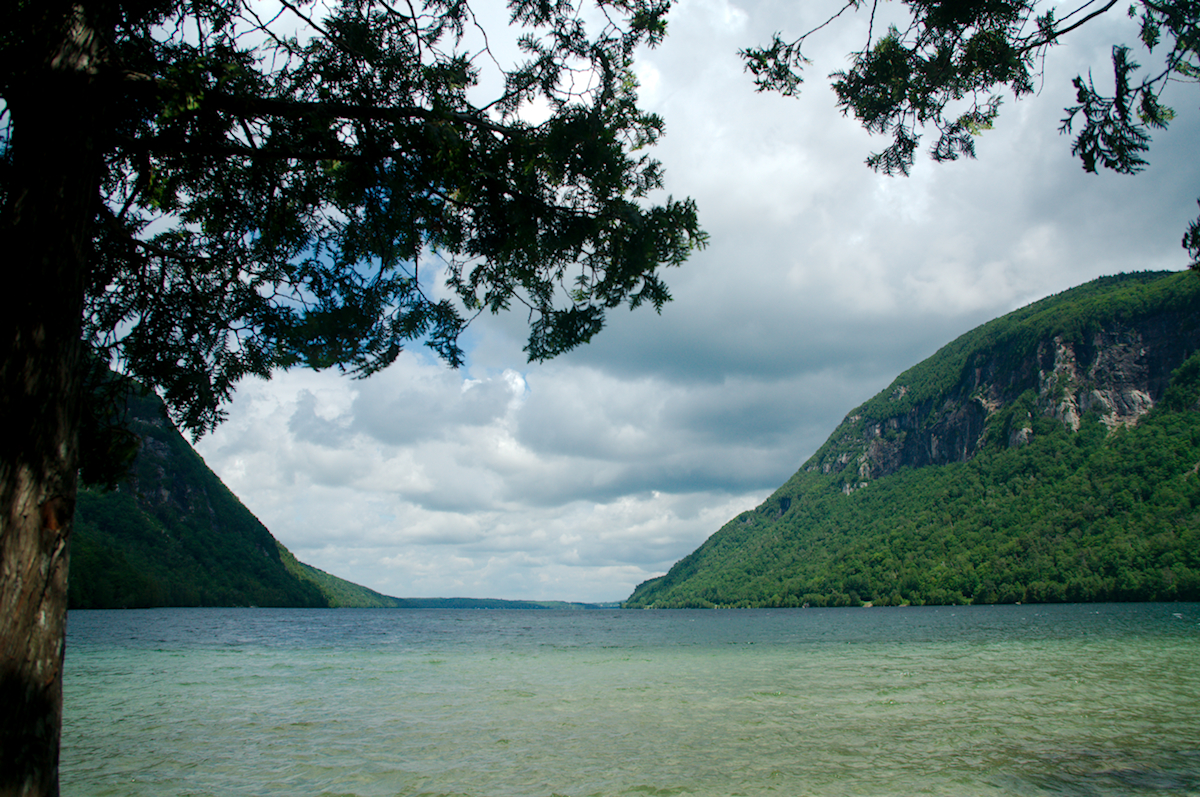 Things I love about Willoughby - the stunning south shore view (I don't mean the nudists, I'm talking about the cliff faces, of course), primitive camping in the woods (though I'm concerned about the overuse of this area, I saw a lot of trash), the higher hiking elevations (though we didn't have time to summit Pisgah or Hor), the beautiful north shore beach, and the cost of the whole thing - free.
No wonder so many Quebeckers come down here. Easily over half the vehicles we saw were from Quebec. Quebec parks love to charge people for what Vermont gives for free.
Bread & Puppet Theater
Our actual destination for this trip was the Sunday afternoon Bread & Puppet Circus and Pageant and museum. Many thanks to Rachel Wolf for mentioning this in her own blog since I hadn't known about it prior to that post.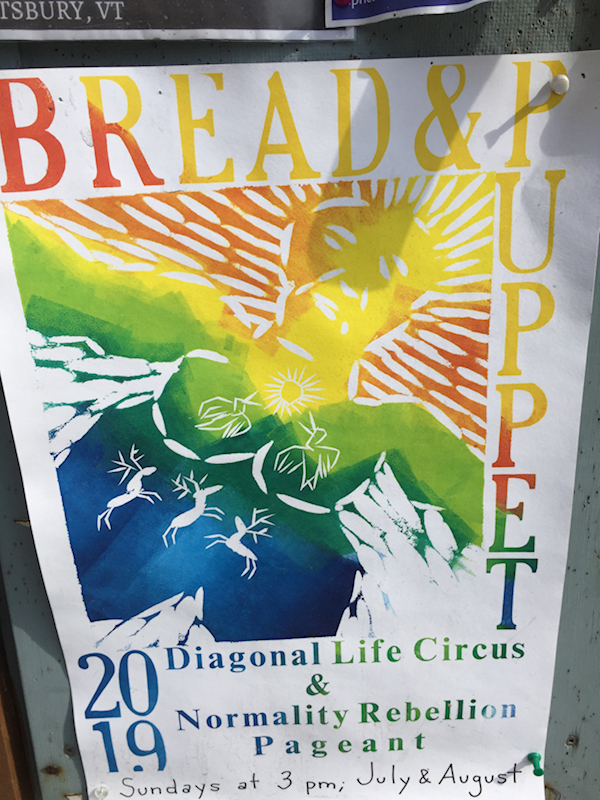 poster at the co-op in Hardwick
What's not to love about this place? It's flamboyant, beautiful, and thought-provoking. The history alone of this theatre company is impressive, running over 50 years under the helm of founder and visionary Peter Schumann.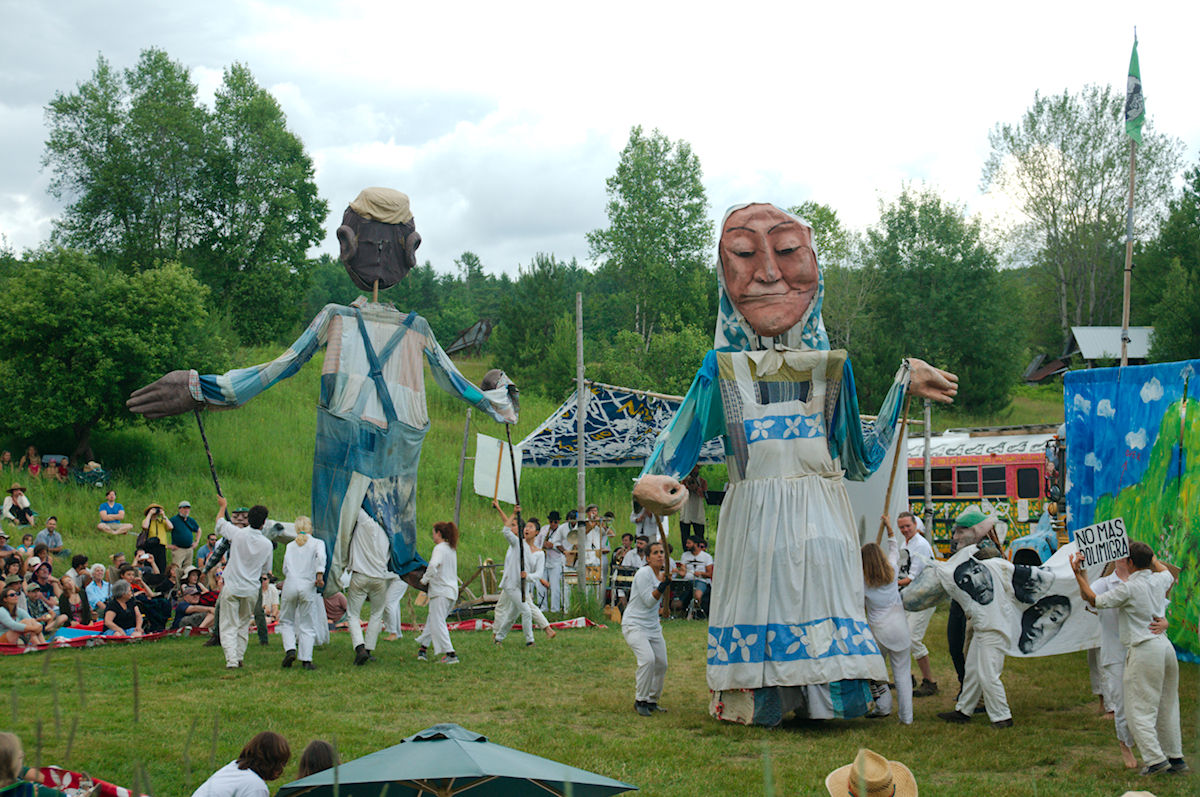 The show we watched critiqued capitalism, poverty, current US immigration policies, and recent state laws on abortion. But it was also beautiful, musical, and wildly creative and those elements felt like an antidote to the challenging subject matter. The sweet with the bitter.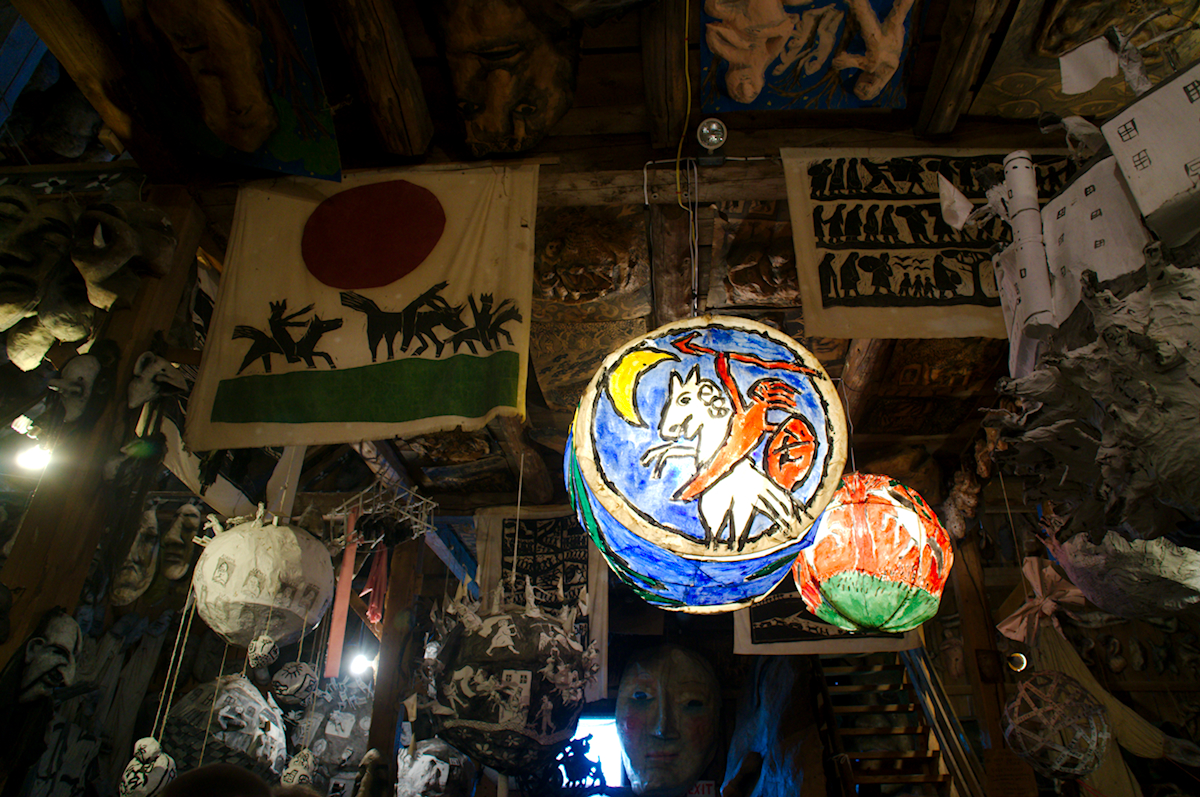 Fifty years' worth of puppets and paper mache art in an old dairy barn in rural Vermont is a site to see.
I highly recommend a visit here.
If you're a Montrealer, the Northeast Kingdom is an easy and quick destination out of the city boasting beautiful beaches, accessible hiking, farmland treasures, quaint country stores, small towns, and that green mountain vibe only found in Vermont.
And even if you're not a Montrealer, but find yourself in the Northeast/Southeast corner along the US/Canadian border, the Northeast Kingdom isn't far and is worth a visit.
Stay tuned for my next Patreon Podcast release (coming early August) where I interview Amanda Tate, Green Mountain Yarn & Fiber owner and Rutland, VT resident (not in the Northeast Kingdom) about many things, including her love and appreciation for Vermont.
Want to have my next post delivered to your inbox? Subscribe here.
You can subscribe to comments on this article using this form.
If you have already commented on this article, you do not need to do this, as you were automatically subscribed.