Mom's Shawl (I'm a slow knitter but a fast reader)
January 6, 2013
Those of you who have been around for awhile may remember that my mom and I started a knitting project together when our family lived with my parents last summer.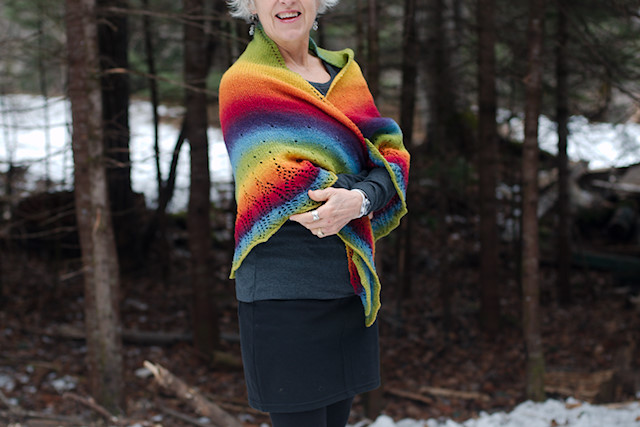 I teased my mom at the time that it would take a couple years for us to finish this project. 
She proved me wrong. Turns out, it will take me a couple years to finish this shawl. And not because the pattern the tricky but because I'm a herky-jerky style knitter.
I knit for a season and then I'll make a big mistake (I make little ones all the time). I get discouraged and leave the needles for awhile. Eventually I am inspired to start again but before I do I must fix my previous mistake. By the time I've fixed the mistake and gained some momentum life is in a different season and the knitting is put aside till the whole cycle starts again.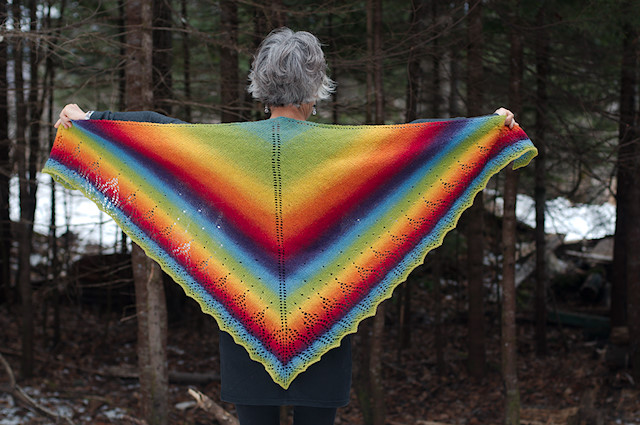 I should add I can't knit in the car - makes me sick. Nor can I knit (and follow a pattern) while doing pretty much anything else. So much for multi-tasking and knitting. If I want to knit and multi-task I work on dishcloths using a simple pattern I found online (link no longer available).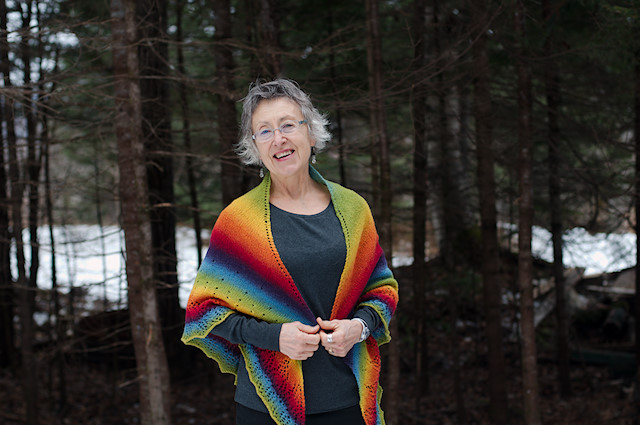 My shawl is going at a snail's pace. I have made peace with this. I don't have to do everything, and do it all well. Turns out you can buy nice handknits at our thrift shop and that's good enough for me right now.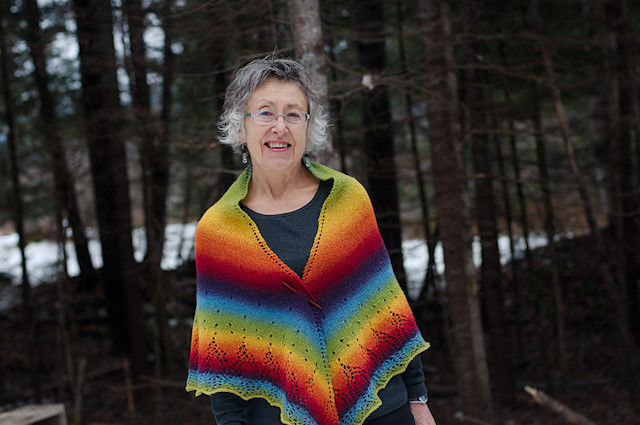 But you wouldn't be able to find a shawl like this at the thrift store. My mom's shawl is a work of art. And the color? Don't you just love it?!
The pattern itself is fairly simple. Really. In spite of the mistakes I keep making, the instructions are simple to follow. Pick a nice yarn, spend a few months knitting (or in my case, a few years) and you've created a work of art to wrap yourself in.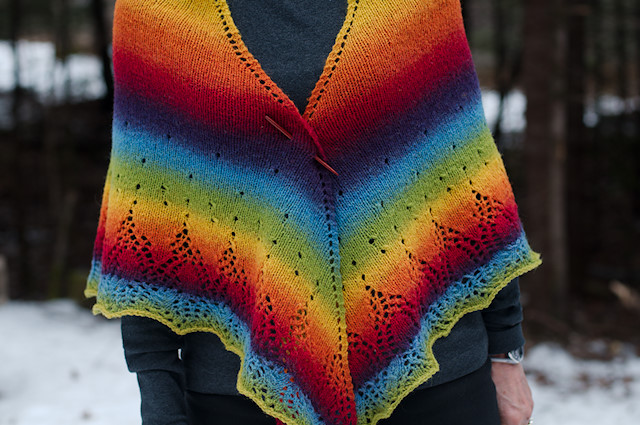 Speaking of knitting I recently read The Friday Night Knitting Club. I loved it.
I read it in a couple days over the Christmas holidays. My friend Emily who came with her family for a ski vacation brought a bag of paperback books for me. I'm in fiction heaven right now. Currently reading Cutting for Stone, which I'm also loving. Thanks Emily!
Are you a knitter, a reader, or both? (And please don't tell me you can both at the same time.)
You can subscribe to comments on this article using this form.
If you have already commented on this article, you do not need to do this, as you were automatically subscribed.