Let It Snow ~ All The Moments Continued...
December 9, 2011
Yesterday was just one of those days. A day filled to the brim with the life we've dreamed of living.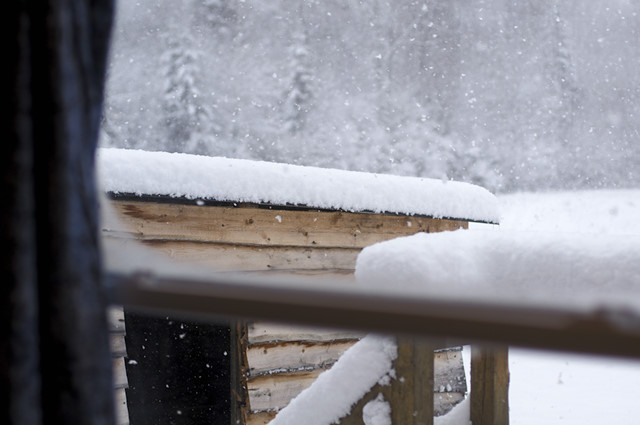 After Wednesday I needed a day like this.
I feel kind of silly sharing all the goodness with you - like I'm bragging or something, which I'm not. But I if I'm going to write wholeheartedly, exposing my vulnerabilities and the difficult moments of this journey, you can bet I'm going to share my joy also! 
In the morning I was greeted with a most beautiful sight. Snow! Coming hard and fast.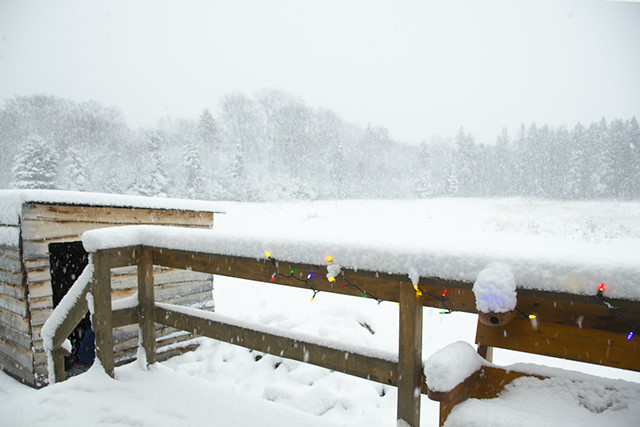 You know a day that starts like this is only going to get better, especially when you have no where to go. No dissappointing shopping trips to make. Or snowy driveways to navigate, ours is plowed as part of our rental, oh I love that!
A day for snow and cozy indoors.
A day to bake healthy, almond date cookies (and I didn't forget them in the oven!). A day for winter pajamas - an early gift because why save everything for Christmas Eve?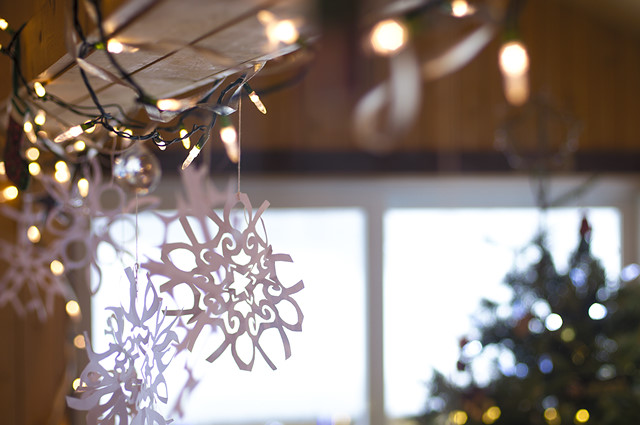 A day for Daddy to put the kids skis together. We've been saving money and slowing buying all the gear we needed for backcountry skiing this whole past year. Damien is my research and outdoors DIY geek (gosh, I love him). He did an amazing job sourcing and putting together the ski kit for our children, at an excellent price. Maybe one day he'll write about it on our currently silent adventure blog - too busy having adventures to write about them.
While Damien got the kids set for skiing I was putting the finishing touches on something beautiful to share with the world. Selling my artisan soap here at FIMBY. Stay tuned, I'll be posting that soon.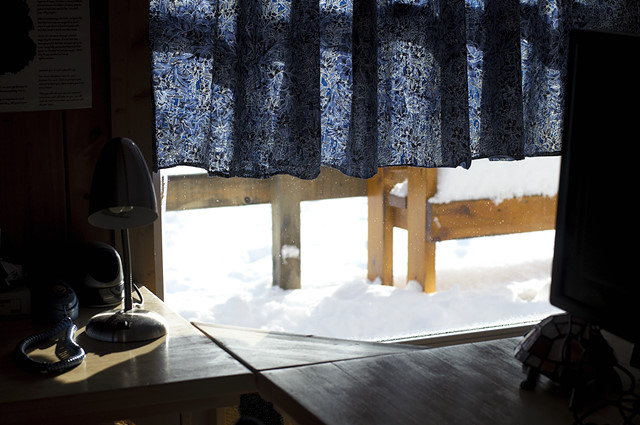 A day of doing work we love. Enjoying the outdoors. Living in a beautiful place.
Some days are like this.
In the afternoon I went for walk in this winter wonderland to pick up the Christmas package that was being re-delivered. The courier couldn't come down our driveway in the snowstorm. Instead, the package was kindly delivered to the nearby outdoor store/old geezer hang out cafe (and I mean that in the nicest way).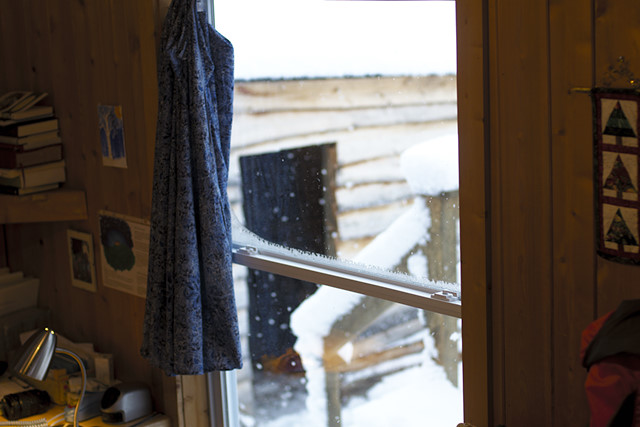 We have this unique store (unpretentious coffee shop/outdoor gear) in our neighborhood because we live in a beautiful location where people fish, snowmobile, hike, snowshoe, and ski (cross-country, alpine and backcountry) and just generally enjoy the outdoors. So there are stores everywhere, even in our little village, that cater to these activities.
Just not so many stores that cater to kale lovers like myself. But on that note (and thanks for your great ideas and kind encouragement in my last post) the week after moving here I joined the local farm/community group where I can order locally grown veggies all year round, just no kale this time of year.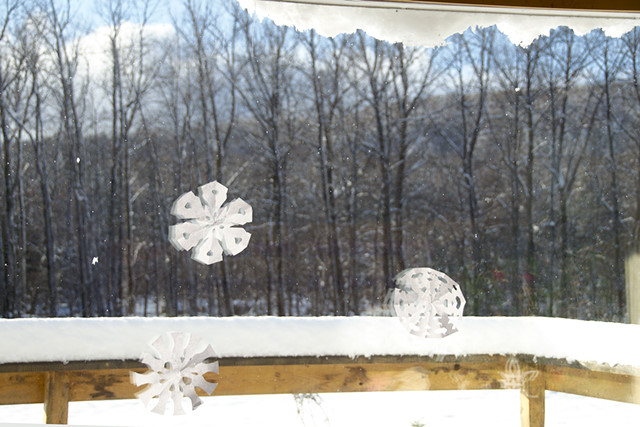 There are treasures, besides the snow, to be found here in our new location.
I haven't spent much time talking about them since they are local and of little use to most readers. However, after my last post where I moaned about being disappointed I do feel the need to say there is a lot of cool stuff here. I just need to figure out how to plug in. And that takes some time. Time that feels in short supply during the busy holiday season.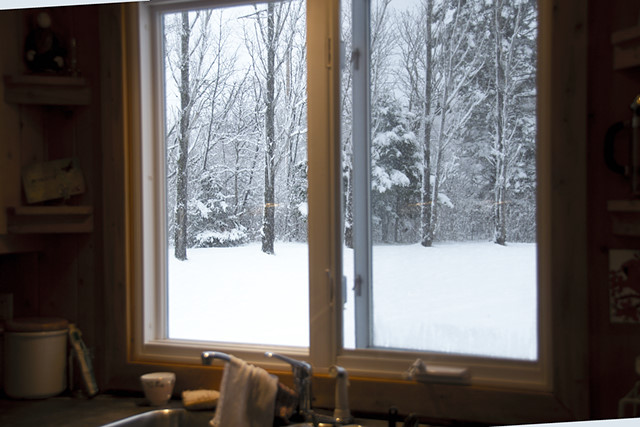 But yesterday time stretched. The day felt like a long... slow... extended exhale. 
The quiet of the woods covered in snow, the afternoon wind rustling the tree tops. White snow making the world new again. 
I didn't even look at my to-do, not even once. It patiently waited for me. And to be honest, it took over an hour early this morning to re-organize my plans for the next couple weeks.
Extending grace to myself and taking into account my new-ness in this place and the time that requires for the most routine of tasks, I scatched some things off my list all together. Hoping that the remaining items contribute to the joy, peace and celebration of this beautiful season. 
The world didn't stop because I took a day to recharge and refresh and simply enjoy living.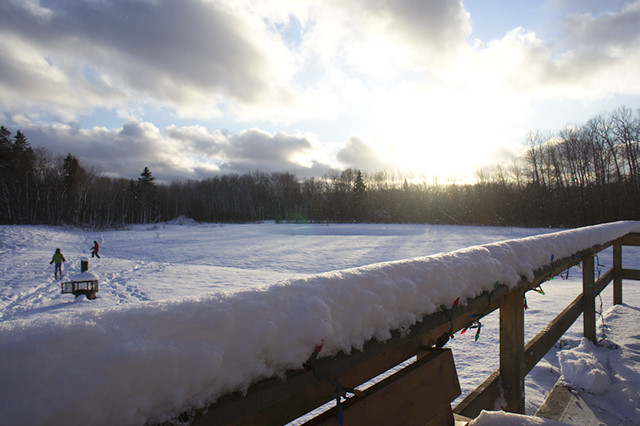 Living a dream, living a reality, living a beautiful December day. 
Renee Tougas participates in affiliate marketing, including the Amazon Services LLC Associates Program. Whenever you buy something on Amazon from a link you clicked here, I get a (very) small percentage of that sale. See disclosure for further explanation.
You can subscribe to comments on this article using this form.
If you have already commented on this article, you do not need to do this, as you were automatically subscribed.