In a state
June 25, 2013
We drove to Maine on Friday. Arriving in the evening at our friend's home on the first official day of summer, the sky hazy and the air warm. 
Our friend's home - the brick hearth dividing the living room from the kitchen, the foot wide plank floors and dark beams on the ceiling, the gardens, and the peonies going-by along the drive - all speak "Maine farmhouse".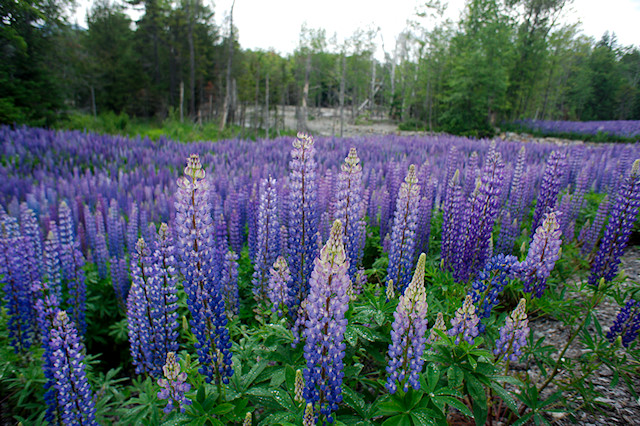 They saved us supper and waited to eat with us. Farm vegetable lasagna (using up the end of last year's frozen vegetables) served with a fresh garden greens salad. 
As much as I was looking forward to seeing our friends, there was an ache in my stomach as we drove through north and central Maine to their mid-coastal farmstead.
It's been two years since we left, moving back to Canada. 
I loved Maine. 
Returning for this short visit reminds me once again that I still love Maine.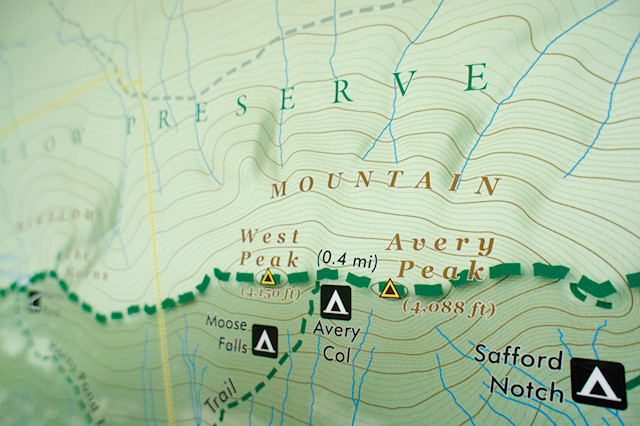 We went backpacking the morning after we arrived. These are our hardcore family-hiking friends. They inspire us so much. We met on a mountain, a year before we left, and have stayed in touch since, planning regular meet-ups around an outdoor activity - winter skiing, summer backpacking. 
This family will be hiking the AT next summer also. We both choose the year independent of each other's decision and we will be hiking our own hikes but hopefully sharing some of our journey together. Our kids, though different in ages, get along so well and when they hike together it's easier on the adults. Hiking with friends is fun for all of us.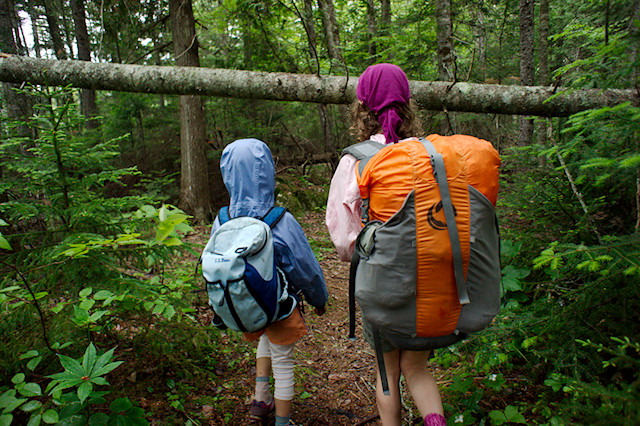 So we went on a short overnight trip to the Bigelows, in the western mountains of Maine. Arguably, one of Maine's most beautiful mountain regions.
The mountains of Maine feel like home to me. Just like the peonies and raspberry canes in the farmhouse yard. 
That ache I felt while driving through Maine accompanied me as I hiked up the mountain also. I was missing Maine but there was more to it.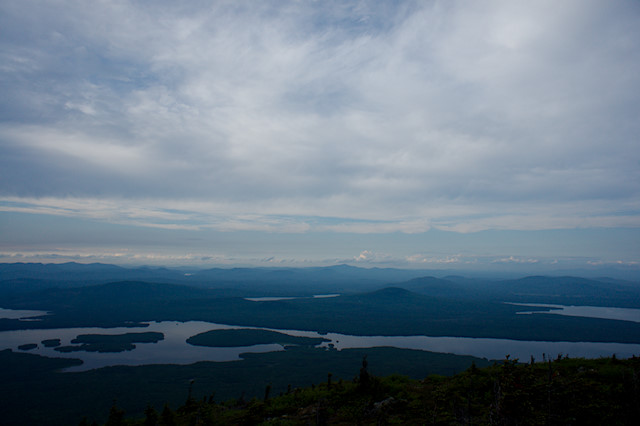 I feel a little uncertain right now, have for a few months, about the direction I want to take my writing. I'm questioning the roles I have in our family life. 
I feel less and less the homemaker but not sure what I am instead of that. I am unsettled right now. Searching for the work I want to do that fits who I am and the lifestyle we live. 
Perhaps for me, Maine represents all that is settled. Farmhouses, mountains, deep lakes.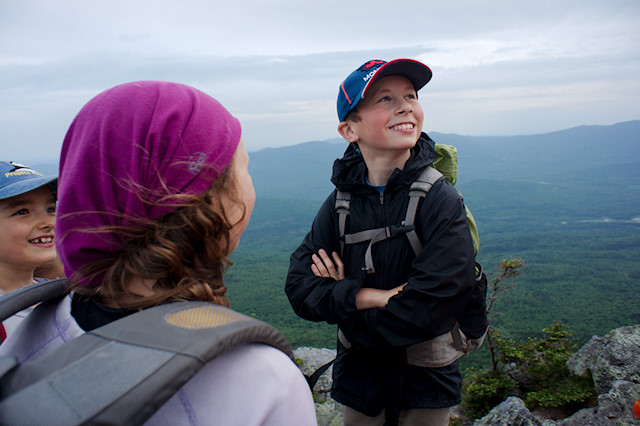 And that, I realized, was the source of the ache as much as my memories of this place. The general fuzziness I feel about what I'm doing right now. Not feeling particularly grounded in an identity, occupation, or place. 
Coming back down the mountain the next day I talked this through with Damien, as the voices from the rest of our party carried up the trail to where we lagged behind. (There's a definite reason we don't see much wildlife when hiking with talkative, happy kids.)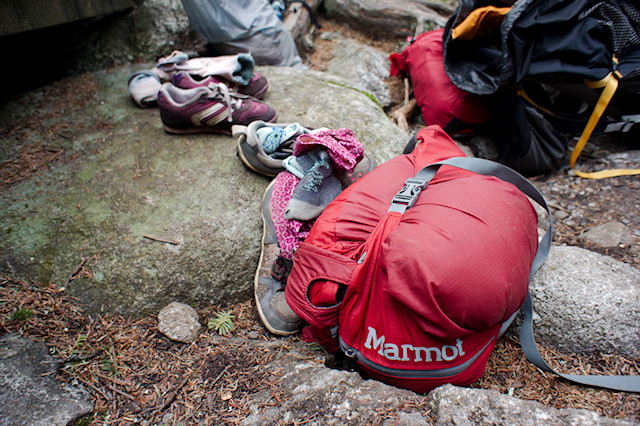 Driving back to our friend's home, itchy with bug bites and sticky with sweat and ineffectual bug repellent, the ache was replaced with appreciation for this state we called home for nine years. The state of my thirties, where I grew into my adult self, and where we formed our family identity.
I'm at the beginning phase of new stage of adult self and family identity. Of course I would feel an ache for the state I've left behind.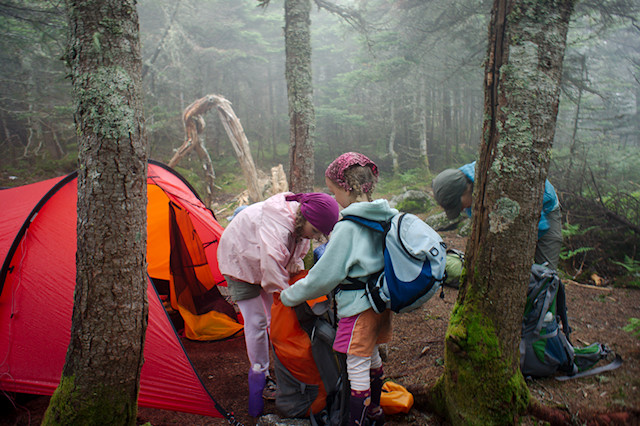 Growth feels that way. Painful at times and disorientating as we ask the question - Who am I in this new place? 
We can look back to who we were in an old place and long for that sense of security and knowing. Just like my feeling as we drove into Maine. The ache not so much for this state, though I love it so, but the ache for clarity in my life. A clarity of identity (homemaker? writer? adventurer?). A clarity in my work. A clarity in direction. 
We leave Maine tonight on to the next leg of our northeastern US travel-rama. I'll leave this state behind but carry the questions with me. Maybe there are answers further down the road.
Renee Tougas participates in affiliate marketing, including the Amazon Services LLC Associates Program. Whenever you buy something on Amazon from a link you clicked here, I get a (very) small percentage of that sale. See disclosure for further explanation.
You can subscribe to comments on this article using this form.
If you have already commented on this article, you do not need to do this, as you were automatically subscribed.