Homeschooling Highschoolers
October 23, 2008
This is a long overdue response to a comment left on a homeschooling related post back in September.
Normally I wouldn't take the time to post such a long response to a comment but it's good for me to write out my thoughts. It helps me when I experience moments of doubt along the path we've chosen. Plus, I really love my homeschooling soapbox.
So here's the question in a nutshell.
Sure it's fine to homeschool your cute little rugrats but what about when they are teenagers? Will you send them to high school? If they go would they be behind? And what about college? Could they get in? Would they be academically and socially prepared?
My sassy, buck the system, answer to all of that is "yeah so what about college?" My responsible parent answer is kinda' long. I've broken it down into parts, skip ahead if you're ever bored.
First, a pragmatic answer to "what about high school and college?", then a philosophical viewpoint. The practical stuff is boring but necessary because obviously the minor details of my kid's education (like college readiness) do matter. But the part of the discussion that I'm really passionate about is our family's education and life philosophy. Oh, I'm excited already! But first, let's answer the questions.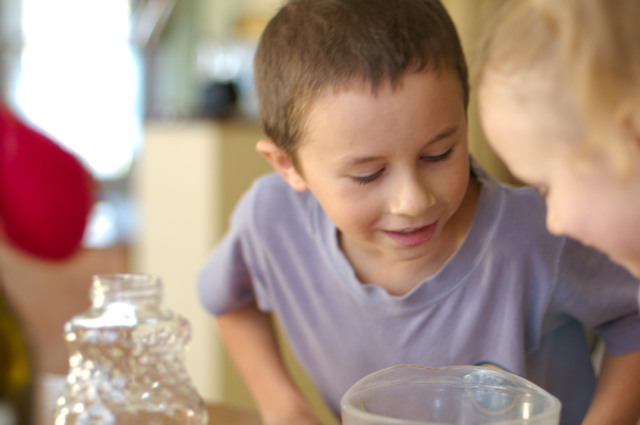 Just the Facts Ma'am
(I want to preface this section by saying that every jurisdiction is different. In Maine we're blessed with many educational freedoms but what is true of our experience is hopefully applicable to others.)
High School 
We plan to homeschool our kiddos till they graduate from high school. Our children can learn from home any subject taught in school and as they grow we have several options to choose from. Every subject imaginable is available to purchase as curriculum - math, sciences, art, music, second languages - you name it. And for those areas of study that you personally can't teach, like dance or calculus you can always find some person or program that can.
At this point with young ones our preferred curriculum is living books and our community.
The people, places, art, culture, industries, museums, nature preserves, music and history unique to our area. These offer a wealth of learning and growth so we'll continue to tap the amazing resources in our community as our curriculum base. In their high school years we may mix in (depending on interest and need) some public school classes and first year college courses.
In our state homeschoolers have access to all the same resources, classes and opportunities as public school students. As far as graduation, if homeschool families keep good records they can prepare their own transcripts and diploma. Or they can enlist private schools such as NARS to help them put together high school credits and a diploma. These are just two options, I'm fairly certain there's more. Homeschooling a high school student is absolutely doable and I have friends (both parents and students) who are doing it right now.
College
Of course homeschoolers go to college. Assuming they want to and they get all their ducks in a row during the high school years (and have the necessary grades). If this is the path the child chooses it's important to be on top of record keeping and transcript preparation during the high school years.
I know of homeschoolers in my local homeschool support group with kids in college, very talented & bright kids I'd like to add.
But what about "fitting in".
This is where things start to get philosophical. I don't want my kids to fit in with most of society's teenage standards. I vision much more for these precious, talented, beautiful, creative and independent children than "fitting in". Having said that I don't want my children to be social misfits, and they aren't, and I haven't met any of the so-called homeschooled misfits. The homeschooled teenagers I know are well... precious, talented, beautiful, creative and independent thinkers.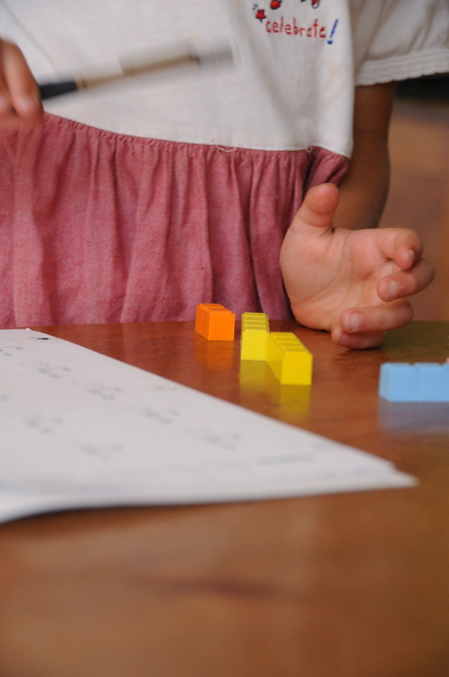 Philosophy - Freedom to Learn
After saying my kids can take all the math, science, second languages, arts, music, yada, yada that is available to "schooled" students I am going to shock you by saying that our high school aged children will largely study what they want, just as our elementary aged students largely study what they want.
Notice I said largely. There are times our kids don't want to practice handwriting or work their brains on math (we never do busy work or worksheets to fill time), but we feel these skills give them a basic educational foundation to build on. And we've never "required" our children to read but they choose to read, create & build most of the day.
Hum... if you're thinking this all sounds rather mamby, pamby it's not. Our children contribute meaningfully to the running of the household. That includes cooking, laundry, cleaning, dishes and pet care, also known as "life skills". We all work together to accomplish those tasks and support each other as we meet individual goals.
But back to our high schoolers studying largely what they want. We are raising our kids to recognize what their strengths, gifts and talents are.
We fully expect that as they near teenager years they will have a better idea of types of work they would find meaningful as adults. As they identify those we will, as a family, tailor their education to prepare for a life of meaningful, industrious, satisfying and creative work. If their desires and interests require vigorous academics, so be it. Or maybe they'll be looking for apprenticeships and mentoring.
Who knows? But all those options and more are open to them and they will be the ones who decide, hopefully seeking our input, what they want to do with their lives.
Ultimately we are not home educating our kiddos so they can re-enter "the system" in high school and whoop some academic butt. We're not home educating them so they can win spelling bees. We're not home educating them so they can get into the local community college or a prestigious liberal arts college on the east coast.
We're home educating them because we seriously (as in we're sacrificing a second income, a better car, more personal time for mom) treasure these years together as a family. And we have values that we want to spend their growing years communicating to them, day in day out.
Guiding Values
Our children are immeasurably loved and were created to love.
God has a unique, only they can do it, purpose for our children. We want to help them discover that. We will spend their growing years developing that.
Life is about giving, serving and encouraging. Growing, creating and loving. Not achieving honors or climbing the corporate ladder.
Our gifts and our talents are for the good of everyone, not to make us well off while others suffer.
The attitude of your heart is more important than your "grades".
The quality of your work matters more than the quantity. 
So far I haven't seen any of these values reflected in local schools, public or otherwise. Even if they were I wouldn't send my kids, no one loves these children like us. No one cares as much for their future as us. We are the ones who will provide for their education.
In short, home education is preparation for adult life not preparation for high school or college, even though those may be a part of our children's lives.
Life is an adventure that starts now, when you're 5, 7, 9, 32, 35. Real life doesn't begin when you start kindergarten, middle school, college, your first job, retire. The adventure starts now and we intend to live it, together.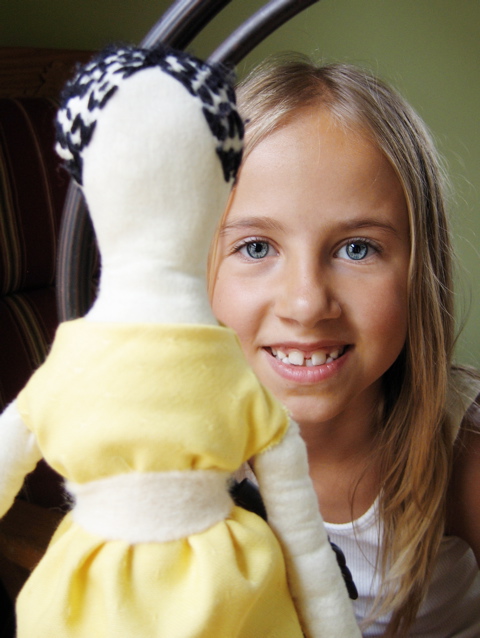 2013 Post Script: This post was written 5 years ago. Our oldest daughter is now starting her high school years and we live in Québec, Canada which has a completely different homeschool/public school system than what we knew in Maine.  
Our philosophy remains the same. Our children have the freedom to learn what they are interested in.
Céline has no clue what she wants to do "when she grows up" but she knows what she loves and enjoys right now, and we, as her parents have spent years identifying her gifts and aptitudes. Her studies are inline with those assessments. As we go through these high school years I will be writing more about what this looks like. For now you can follow the journey here. 
Filed Under
Resource Library
You can subscribe to comments on this article using this form.
If you have already commented on this article, you do not need to do this, as you were automatically subscribed.