Home Again
October 15, 2012
We're home again from our brief, one night hiking trip on the IAT in New Brunswick. Québec charges backpackers a fee to hike the Québec portion of The International Appalachian Trail or Sentier international des Appalaches. These fees are modest (though still high in my estimation) for a single backpacker. For a family of five though they are nearly punitive.
What a great way to encourage families to get outdoors. Anyways, I won't go there right now. We'd like to do some "off-trail" backpacking in the Réserve fauniques (huge tracks of public, protected land) but not during the height of hunting season. And so it was to New Brunswick we ventured, even though the Gaspé is a much more beautiful place to hike.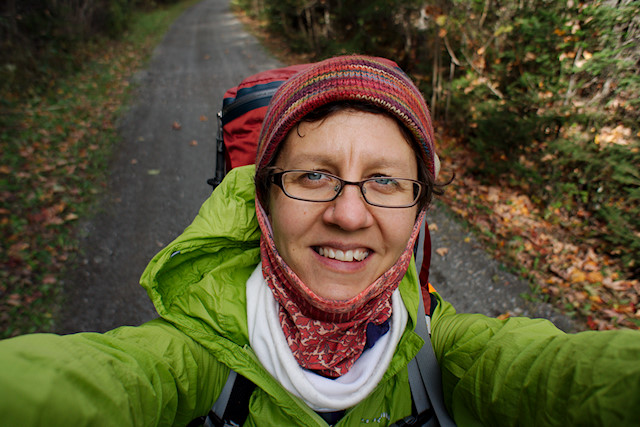 We had no idea that the trail we planned to hike is a rail-trail. Flat as, you guessed it, a railroad. So instead of altitude we put in miles (28 kilometers to be exact). Unfortunately, I hurt my foot. I was wearing a different pair of shoes (it's a long story) which I think caused my foot pain. Today it was difficult to walk and Damien took my backpack for me. He does that when one of us is struggling - carries our packs. He rocks.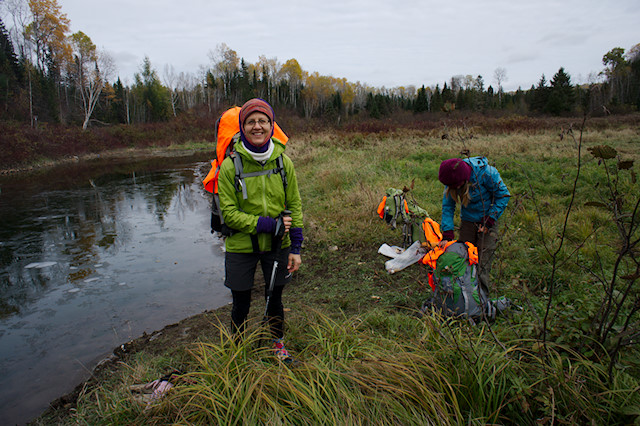 It's a busy week around these parts. A bunch of stuff on the blog planned and I'll be sharing on Outsideways my trick for staying warm when hiking and backpacking in chilly weather. Damien's mom is arriving for a visit and we're meeting friends for a homeschool field trip - our first "homeschool gathering" (never mind it's just one other family and us) since moving here one year ago.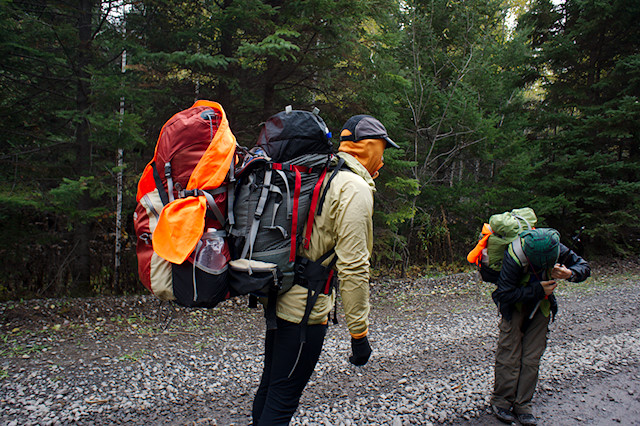 But now I'm off to have a hot bath to soak this foot and soothe my weary body. Then off to my flannel sheeted bed. 
You can subscribe to comments on this article using this form.
If you have already commented on this article, you do not need to do this, as you were automatically subscribed.