Handmade Home Book Giveaway
October 25, 2010
My idea to gather together a list of blogs with handmade gift ideas (a Handmade Holiday Grab Bag) was a bit of a gamble. Bloggers are busy people and maybe no one would want to participate.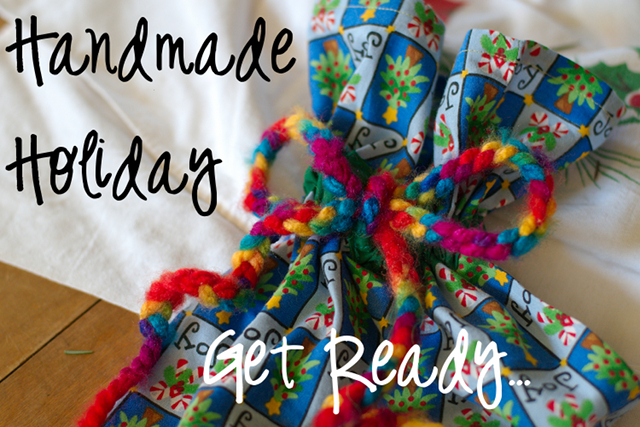 I wanted to create a resource here at FIMBY of great handmade holiday gift ideas and help other bloggers promote their creativity.
I'll be honest, pulling this together has been a stretch for me, in terms of my time and limited blogging connections.
But I took a chance because I'm trying to grow this little blog of mine, step a bit outside my comfort zone, and yes, even take risks. I feel quite out of my element (I'm not a graphic artist, I don't make cool buttons, I don't have tons of blogging contacts) in trying to promote a little handmade fun for the holidays.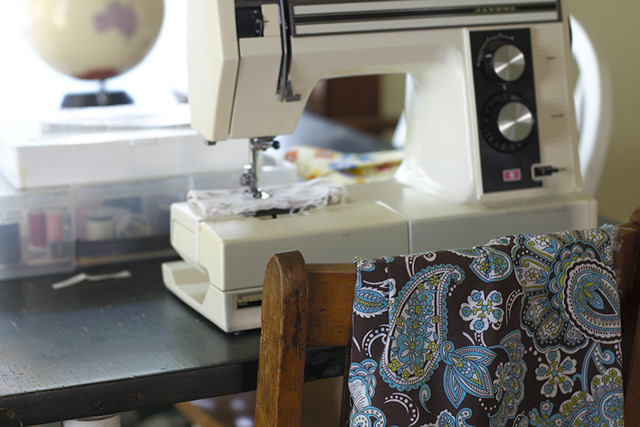 What if no one participates? What if I'm left looking like a blogging dud? 
I've heard from a couple of you who have posted a list of ideas on your personal blogs. Others, without blogs, have sent ideas via e-mail. And I so appreciate everyone who has spread the word.
Today I'm here to bribe you all to consider participating in a Handmade Holiday Grab Bag. Why am I bribing you? Because I'd like Handmade Holiday Grab Bag to be a great resource, a wealth of real ideas for people who want to make gifts for their loved ones. 
And so for every person who participates I will enter their name into a random draw for my gently used copy of Handmade Home by Amanda Blake Soule (you know, Soule Mama).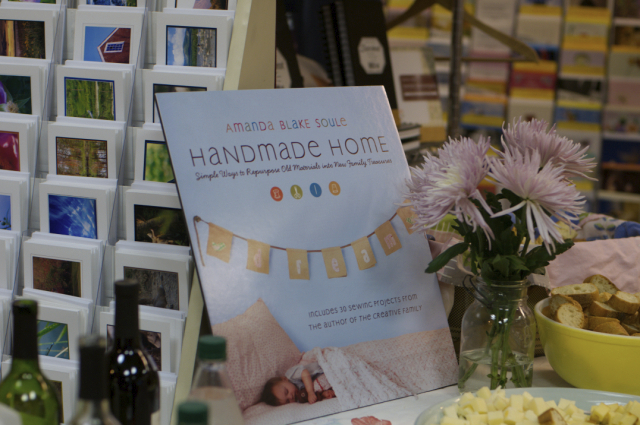 I bought this book last August at the book signing. I used it as inspiration for a few gifts last Christmas and now it's time to let it go. I have limited time these days for this kind of sewing and crafting and I'm simplifying my bookshelves. I'd love for one of you to have it and put it to good use. 
How do you participate in Handmade Holiday Grab Bag? You can read all about it here. I've changed the post deadline till Monday, November 1st to give folks a couple extra days to put their ideas together.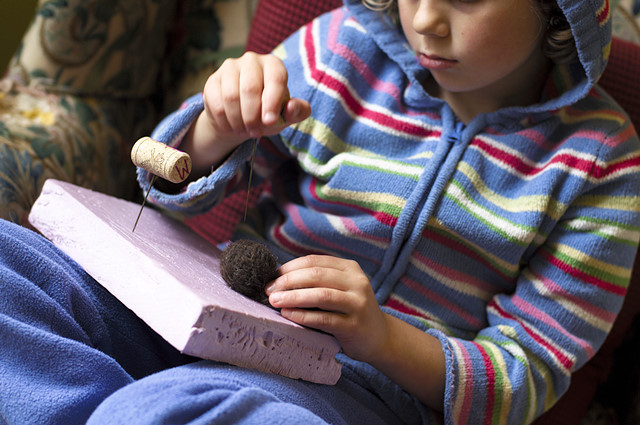 If you are a blogger, or even not (please e-mail me if you'd like to participate and are not a blogger), and have made any crafty things you'd like to share and include in a Handmade Holiday Grab Bag please do consider participating. There is still time left and you have a very good chance of winning this great craft book.
Update: Seeing as many of you crafty types already have this book I'm offering the choice of my Autumn Spice Cake soap instead to the winner.
Renee Tougas participates in affiliate marketing, including the Amazon Services LLC Associates Program. Whenever you buy something on Amazon from a link you clicked here, I get a (very) small percentage of that sale. See disclosure for further explanation.
You can subscribe to comments on this article using this form.
If you have already commented on this article, you do not need to do this, as you were automatically subscribed.