Handmade Chess Sets
August 23, 2012
Our kids have had a fascination with all things medieval for years. They love historical fiction set in this time period. They love medieval type fantasy stories. (We devoured the Lord of the Rings books and movies years ago already.) And now they love computer role playing games with a middle ages/middle earth feel.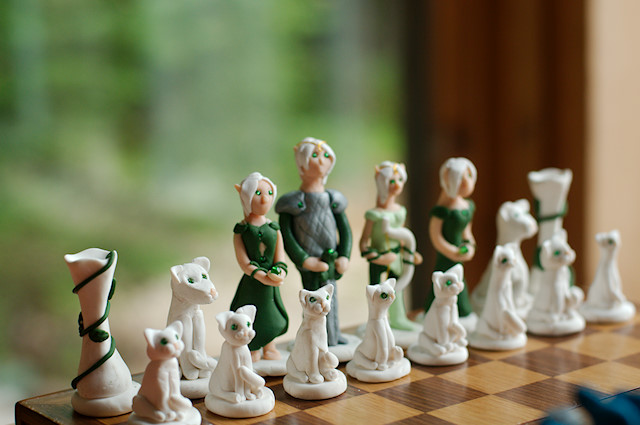 They also love playing chess. And making things with their hands.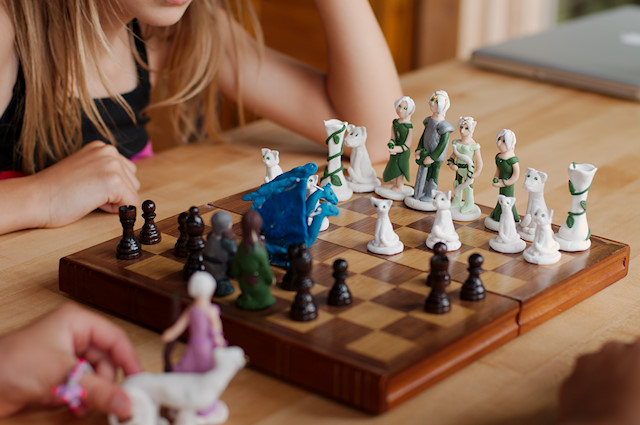 It was Céline who initiated this most recent creative project - in the days right after our return from Nova Scotia- creating fantasy medieval chess pieces out of polymer clay.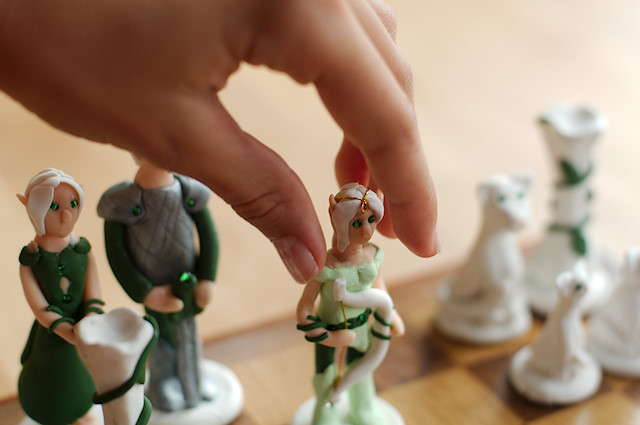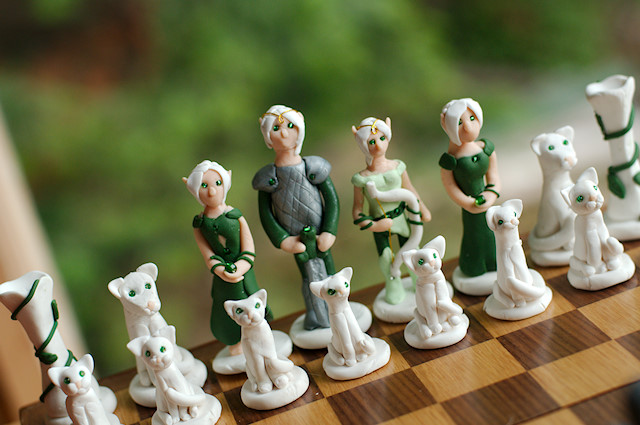 She completed a whole set and then helped Laurent finish his. The dwarves against the elves. (Aren't those dwarf pawns the cutest ever?) Brienne has a few characters that watch as spectators.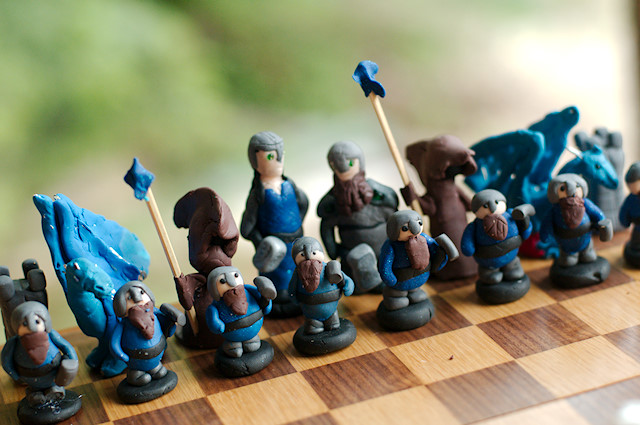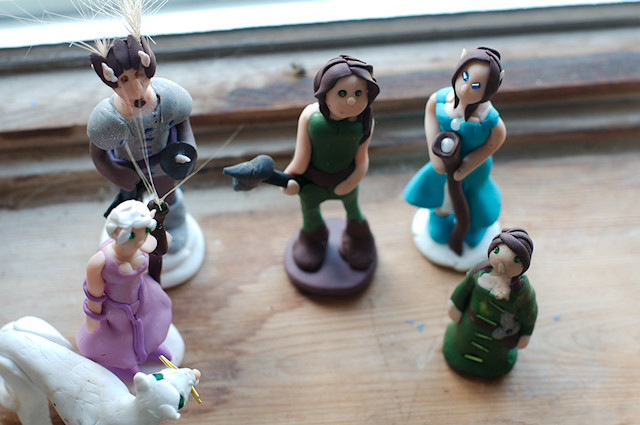 Our kids go through crafting and creative play binges. It will be all lego for days and then the lego sits unused for weeks. In this case it was a polymer clay crafting binge. I wonder what will be next.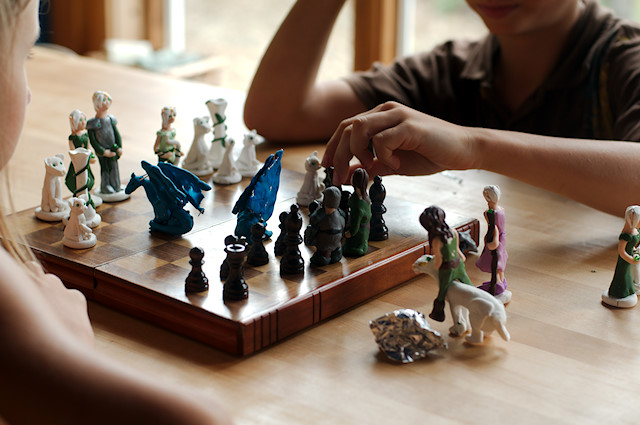 There is a current keen interest in their computer role playing game. But I'm not sure how comfortable I feel about a computer gaming binge. Hum... The challenges of children growing into young adults and spending more time on the computer - both for learning and recreation.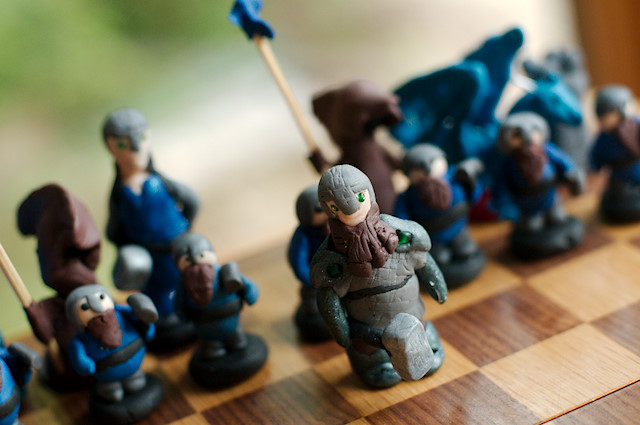 Polymer clay is one of the supplies we keep on hand for the crafting. To see what else we stock in the craft dresser check out this post. 
You can subscribe to comments on this article using this form.
If you have already commented on this article, you do not need to do this, as you were automatically subscribed.