Getting a job
January 14, 2019
Continued from first post in the Path to Employment series.
Part of the healing and rebuilding in our lives that was initiated four years ago was a change in work for Damien which increased our income. But when we moved to Montreal our expenses also increased.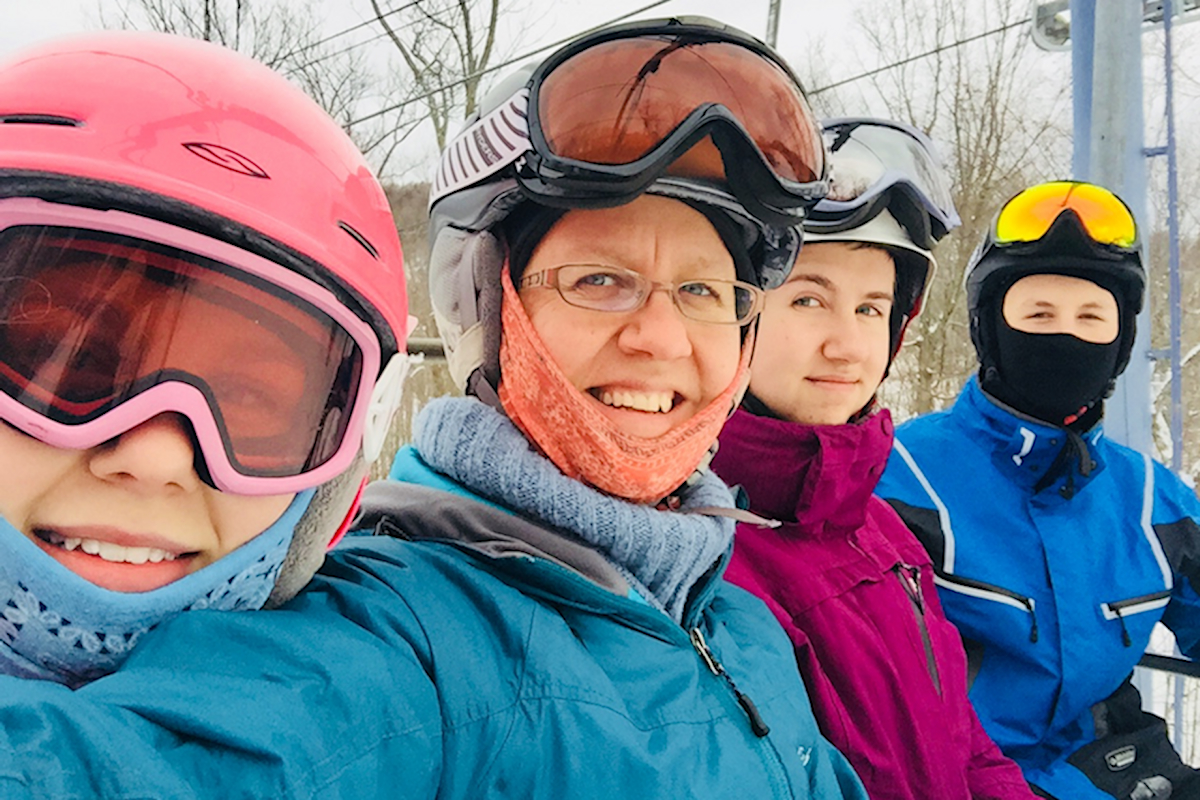 Raising three teenagers we've hit our most expensive years of family life to date. It's been a lot of weight for Damien to carry as the chief financial provider. And then in fall 2017 we hit a really rough financial patch (which followed right on the heels of an intense period of anxiety) and the writing was on the wall - I had to work for pay. Yesterday.
I had my babies when I was young. When Brienne turns 18, in two years, I'll be 45. I have a whole 40+ years of adulthood left after raising children and homeschooling.
It was always the plan that I'd "go to work" at this stage of life. I just wasn't sure what that work would be. Or how I'd make that transition.
A financial crisis was the kick in the butt to actually get me moving.
How does one go about looking for a job when one hasn't had "a job" in almost twenty years? Yes, I've worked, as a homemaker, homeschooler, and home manager; a freelance writer and content creator. I've worked but I haven't had a job - the kind where someone hires you, you show up, do work according to their specifications, and get paid - since before my kids were born.
(If you're curious to know how I define work, job, career, vocation, etc. see this glossary post from my previous working series.)
My goal was to find a part-time job, something that paid better than minimum wage, used my skills and experience and also helped me grow new skills and experience for future work potential, and ideally, could be flexible around my family obligations and roles. I am still actively homeschooling, and surprisingly for me, these years require a lot of emotional and intellectual energy.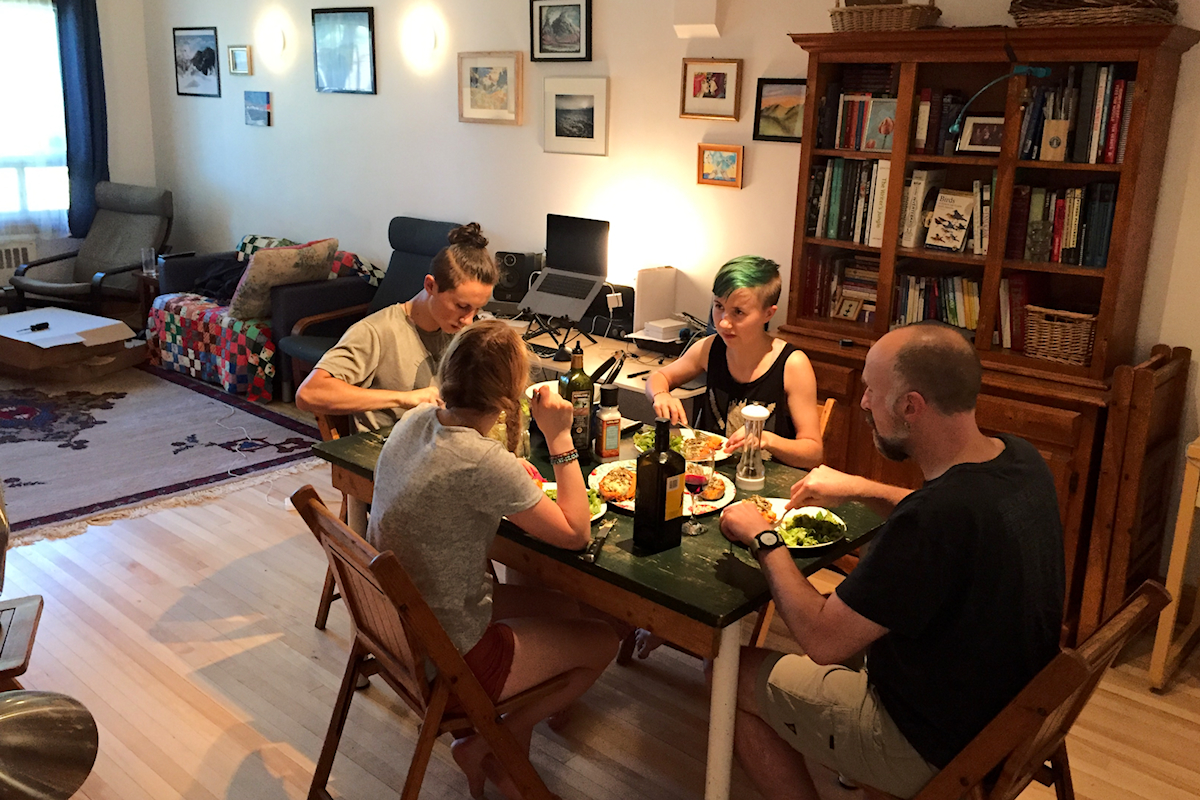 I didn't want to build an online business. I have no vision for "building a business". I wanted to be hired and paid by someone else to work for them. Truly, what I wanted was a job. Not a great business opportunity, or MLM set-up, or a thing I had to make happen but something I could plug into and get paid for.
I did a self-assessment of skills, strengths, and experience before starting my search. I made a resume of my transferable skills, education, and volunteer work and life experiences. I made an online portfolio of my work as content creator and writer.
After assessing my skills and experience I focused my job search along three potential tracks: communications & writing, teaching & training, management & administration.
One of the challenges of my circumstance is that my French is poor, barely rudimentary, and that eliminates a lot of local jobs. I applied for local tutoring and training positions that didn't require French. I applied for online teaching positions in virtual schools. I submitted, tweaked, and enhanced an Upwork profile but was repeatedly rejected because "at this time there are already many freelancers with a similar skillset to yours and we cannot accept your application".
I scoured the free online job boards and paid for a monthly subscription to a job board (not as good as the free offerings).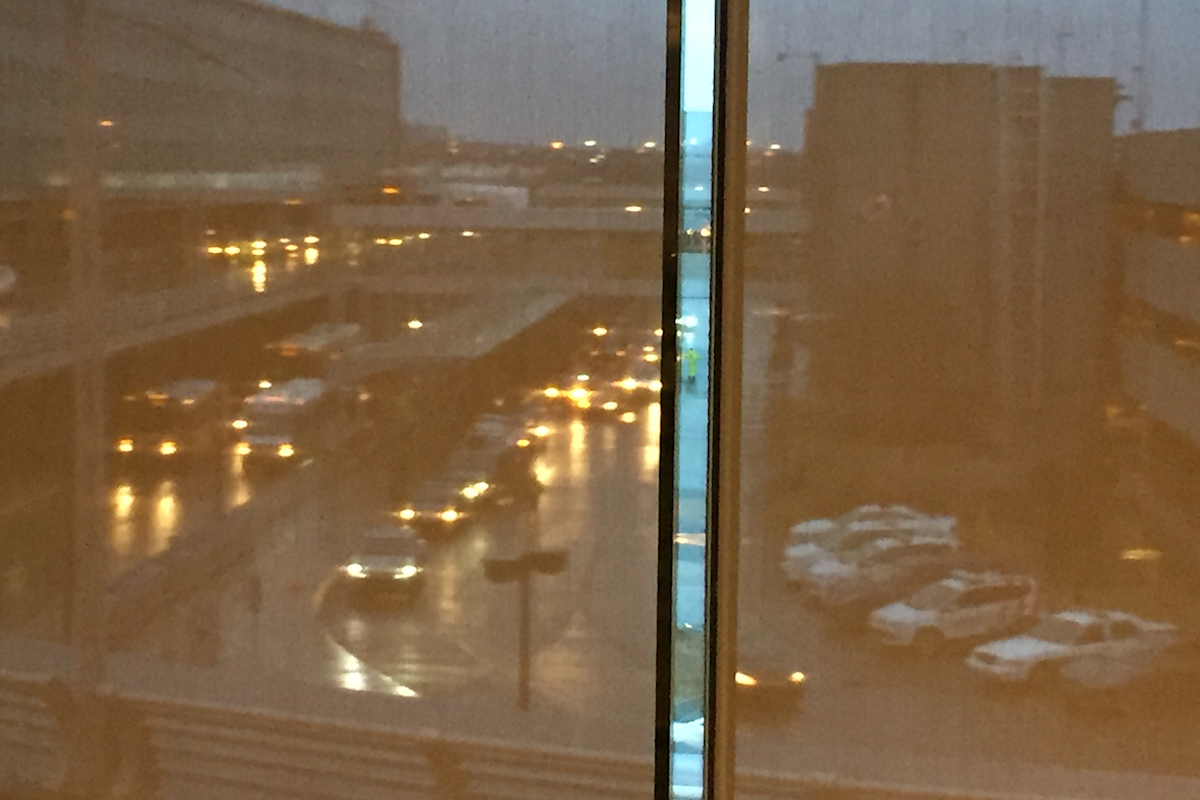 And all the while I would keep track of possible job titles and positions I'd be suitable for.
When you haven't worked very much in the larger economy it's hard to even know what kind of jobs there are. What are the names for these positions? What do people do in these jobs? How do you find them?
It was like visiting a new country. The working world has a different language and customs than the rhythms of home.
What I realized is that I need/needed to learn the customs of this new world to frame my own experiences (twenty years worth!) within that language, as best as possible.
This is an on-going learning curve and a big part of the journey is paying attention to the language so I can become fluent. Just like with my French. I'm not fluent in that language but I'm slowly working my way there.
But in the end it wasn't online job searches, local searches, or my LinkedIn profile that yielded any results. It was my connections with people I already knew, go figure.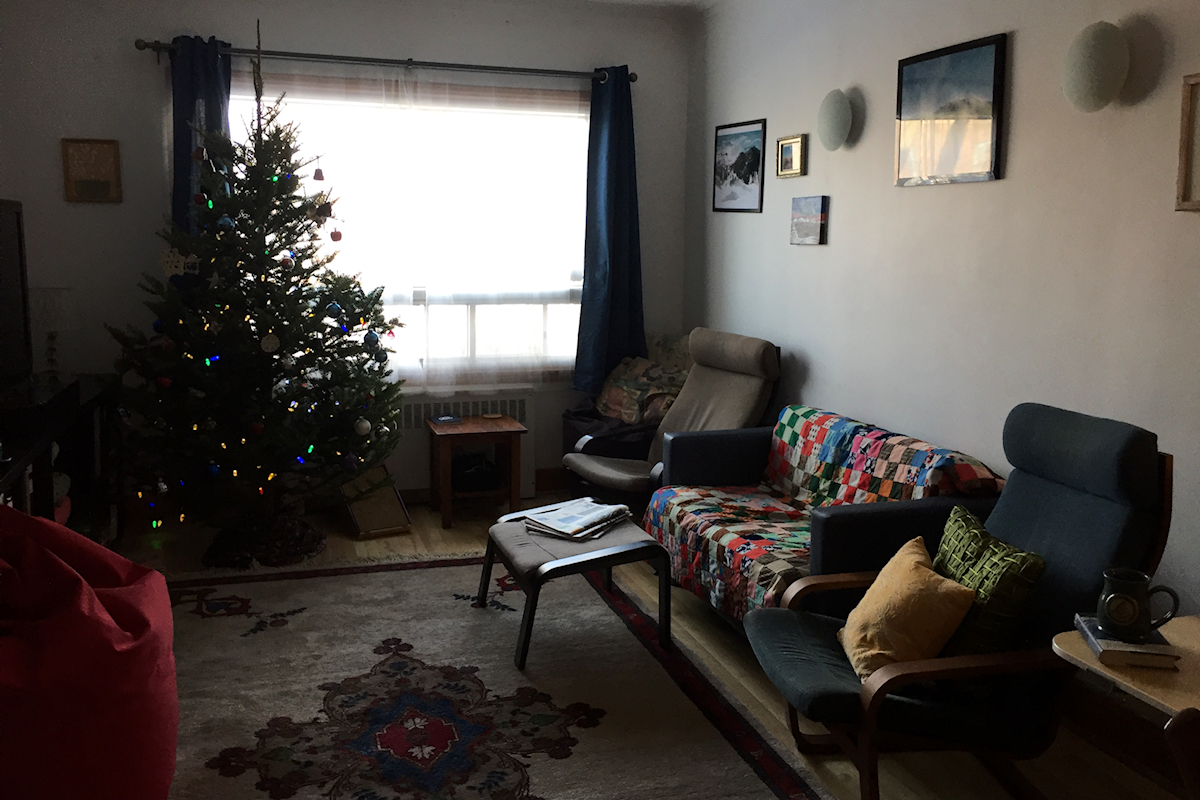 By Christmas 2017 I had landed three part-time jobs.
I secured the first job earlier in the year, around summer, and it barely counts on the radar since I only work a shift once every 2 months or so. For that job I'm a director for HackerX networking and recruiting events in Montreal. That's a sporadic job, so I can't depend on it to pay the lion-share of my bills but it's great experience in people and space management, communication, customer relations, public speaking etc.
It's high energy, short duration, builds good experience and pays well. I got that job because Damien went to a HackerX event and talked to the director that evening (my boss) and found out they were looking for help for Montreal events. Damien thought, "my wife could do this"; tell a room of people what to do and where to go and keep everyone on track. And that's how I landed that job.
But my most significant jobs were found almost exactly one year ago. One in customer service for Ultimate Bundles. And another in communications and marketing for the B-RAD Podcast.
These jobs were found by reaching out to a handful of people I knew who had online businesses and who might need my services as a virtual assistant in management, administration, or communication capacities. I really lucked out because of the three emails I sent, two yielded work.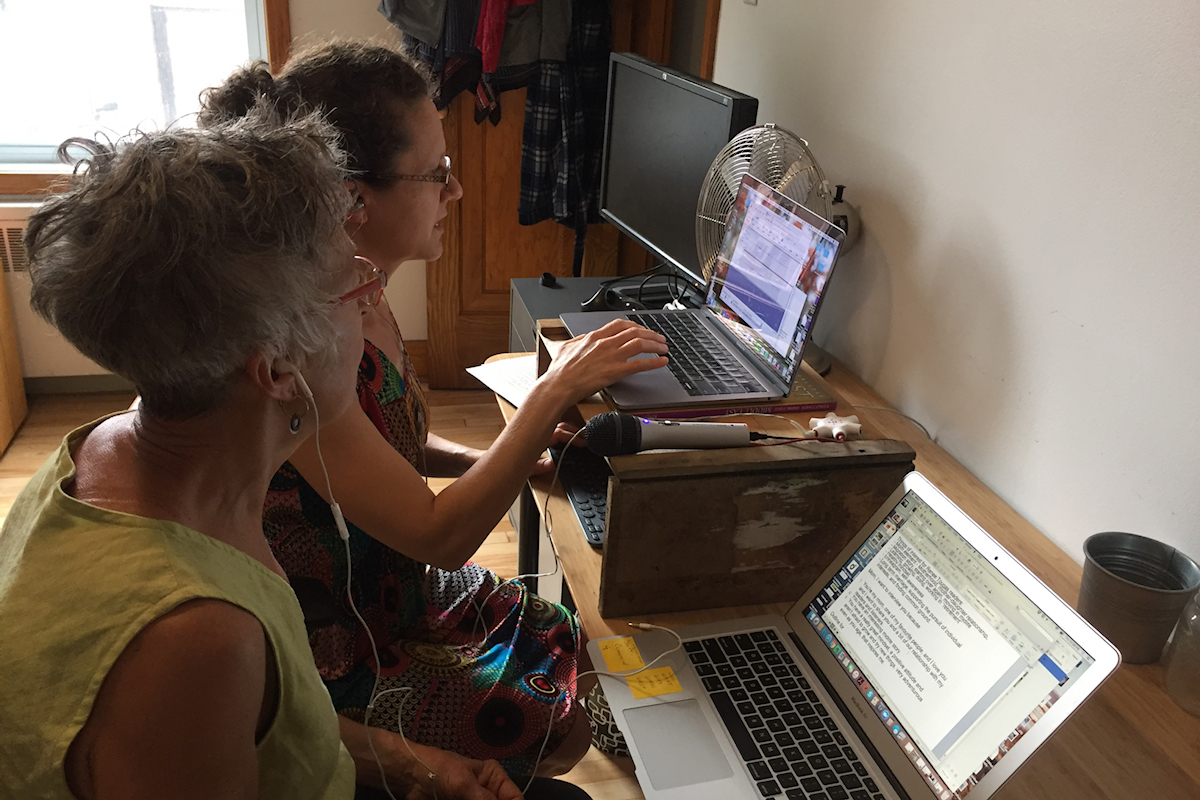 recording first Patreon interview with my mom, Karen Toews
The job with Ultimate Bundles ended two months after it started. I was let go in a round of financially-motivated downsizing measures that affected other contract employees also. My performance had been good but there just wasn't enough work.
That two month gig will become a blip on the radar screen of my work life and even though it was an entry-level position and not the work I aspire to do, it boosted my confidence significantly. I got hired, did good work, was paid for that work, and learned a bunch of skills along the way.
Next post: Transitioning to the working world
Want to be notified of the next post in this series? Receive all blog posts, in their entirety, to your inbox. Subscribe here.
Renee Tougas participates in affiliate marketing, including the Amazon Services LLC Associates Program. Whenever you buy something on Amazon from a link you clicked here, I get a (very) small percentage of that sale. See disclosure for further explanation.
Part of Series
Resource Library
You can subscribe to comments on this article using this form.
If you have already commented on this article, you do not need to do this, as you were automatically subscribed.