father paints, mother knits, our bedrooms are a shambles
February 25, 2010
I'm tired of writing three sentence-ish posts. I made the rule to keep my on-line time in check during these last couple hectic weeks of February but I'm almost through the worst of it and I'm ready to break the rule a little early. My blog, my rules. I can break them.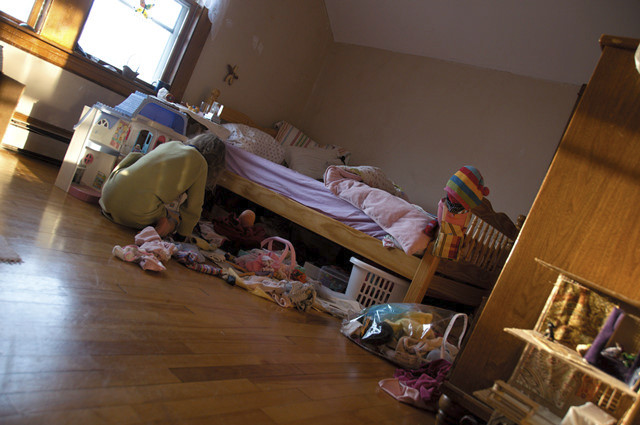 After our fabulous weekend together backpacking, hiking and camping in a log cabin together my parents came to our house for a work visit. My mom brought the hat that she finished knitting me for "Christmas". I love it! I chose the yarn and pattern. A new hat for me, made to order. I feel so loved.
During this week while mom and I manage the home and kids together (she does laundry, helps cook and has even done a little sewing for Damien - she rocks!) my father has been working at an amazing pace to paint the girl's room and attend to other home maintenance miscellanea. Give that man a tool and watch out. Dad's a builder by profession so my home is in good hands, the best.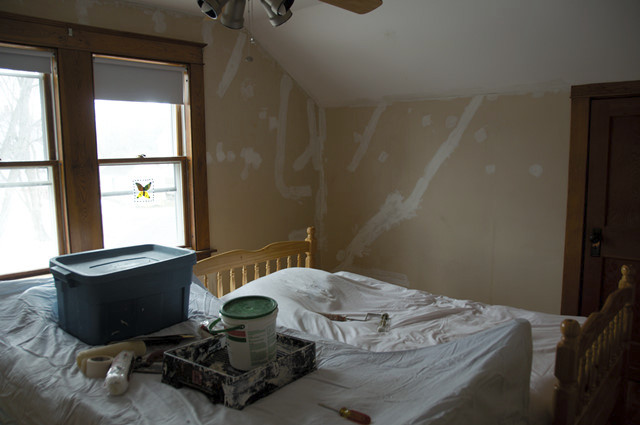 The bedroom is almost done. The guys are out with the kids tonight picking a pale pink for one wall (we finally caved to Brienne's request) in an otherwise celery sprig green room. I hope to show complete before and after pics sometime later. Later when all this mess is cleaned up...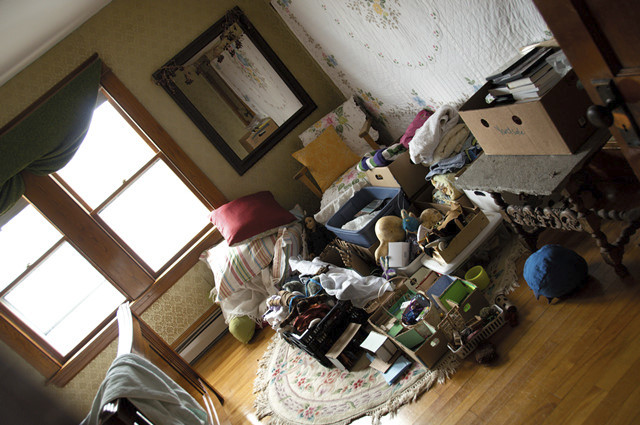 Last year around this time I wrote a guest post for Small Notebook titled Three Steps to Less Clutter in Kid's Rooms. Ha!! Removing all the junk from under Brienne's bed and closet and seeing it piled up in every other bedroom has shown me I am woefully remiss in following my own advice. My bad. I thought I was on top of it, I really did.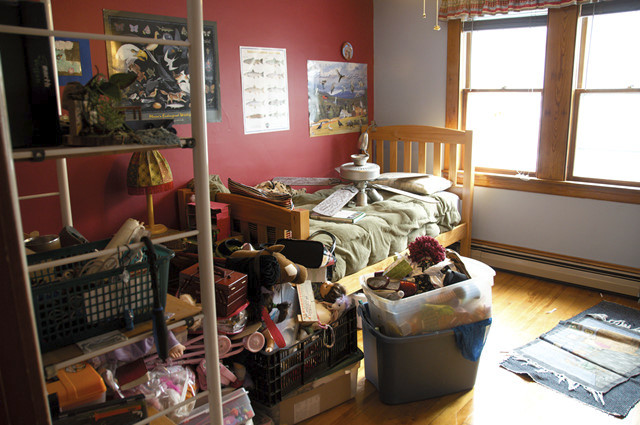 The upstairs floor of our house with our three bedrooms is a disaster zone right now and it literally pains me to think about going through all that "stuff" before putting back together the girls room. But part of me also looks forward to it; to give the girls a "new" bedroom with fresh green (and one pink) walls and cleaned-out toy and creative bins in time for spring.
So, all in all things are well. This hectic month of tenant upheaval, sickness (which I am all recovered from, thanks for asking), winter camping, home renovations and Laurent's 9th birthday is almost through. I'm so enjoying having my parents here. They are staying for Laurent's birthday and my mom has even offered to bake the cakes.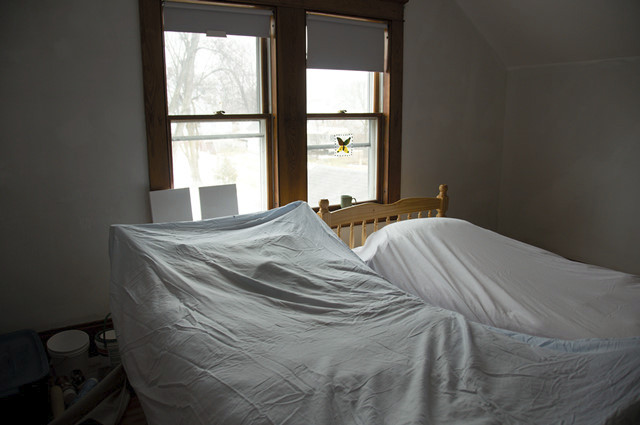 It's all very good. Very good indeed.
Renee Tougas participates in affiliate marketing, including the Amazon Services LLC Associates Program. Whenever you buy something on Amazon from a link you clicked here, I get a (very) small percentage of that sale. See disclosure for further explanation.
You can subscribe to comments on this article using this form.
If you have already commented on this article, you do not need to do this, as you were automatically subscribed.