Creativity in our Homeschool ~ A Little Background
January 24, 2011
In the past couple months I've received several questions about creating a home environment conducive to self-directed learning and creativity. Eventually I'd like to address both of these but first I want to talk about creativity. I believe the "learning part flows from that creative foundation.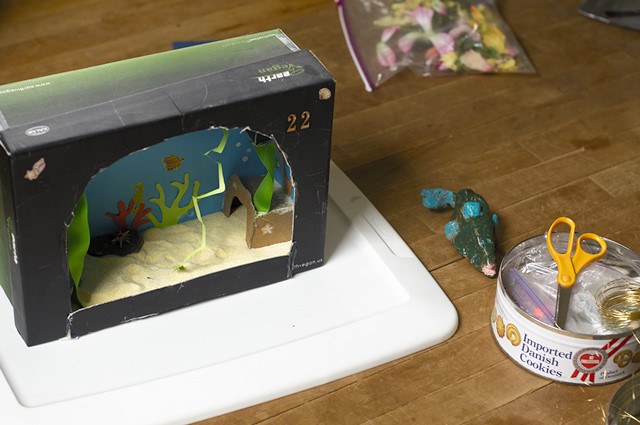 To answer this question about self-directed learning and creativity I've written a four post series: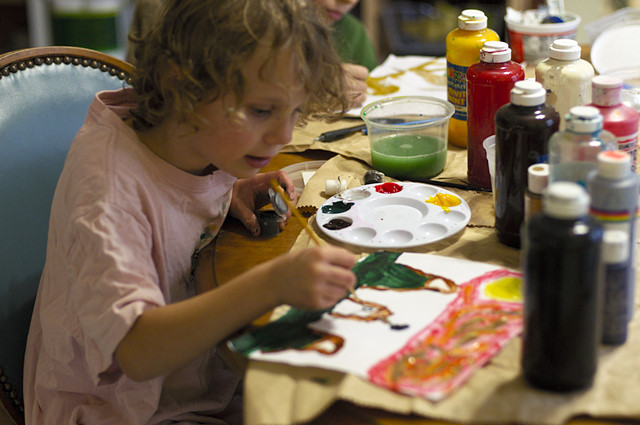 A little background to our creative homeschool:
My kids have always loved to work with materials (sand, dirt, snow, clay, yarn, fabric, cardboard, flour, etc.) to make things and I have the impression that most children are like this, unless there is a developmental issue. Or unless that natural desire to create has been squashed by "Don't make that mess!" or "Why do you want to do that?" or "But that isn't part of the curriculum." 
I just followed their cues through the years, bought supplies that I thought they needed, looked around a bit for inspiration (& craft ideas) and let them loose. I also explored my own creativity and choose to recognize and acknowledge that I too was a creative being.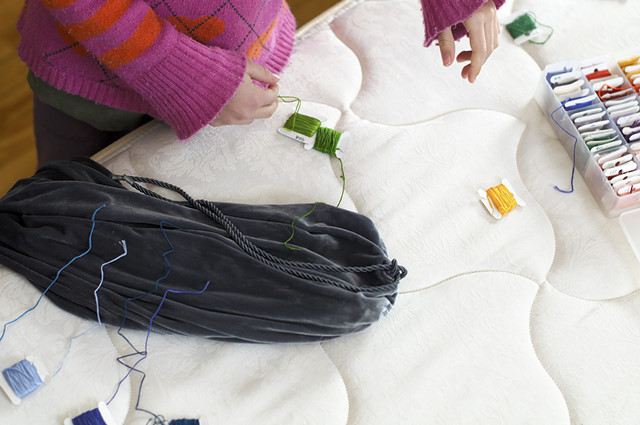 As recent as four years ago or so I didn't think I was creative. That just boogles my mind to think now.
How could I believe that lie?
It was my children really (and coming across the creativity of other mamas on the internet) that showed me, I too was creative. I could see from the very beginning that my children wanted to make and do and I determined to give them the freedom to do that. And then a realization dawned on me, the same freedom I gave them I wanted to give myself.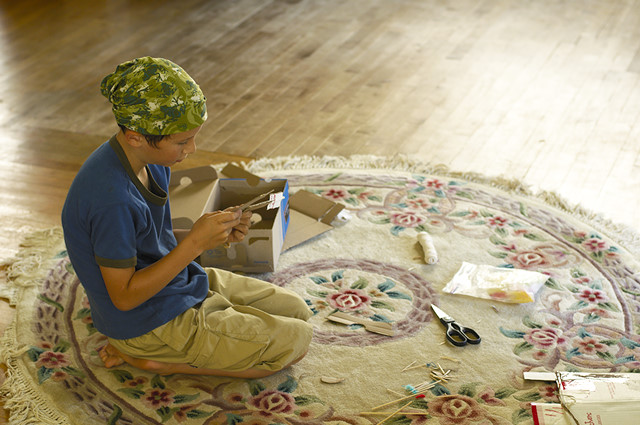 The freedom to explore, dream, and make mistakes. The freedom to fail and the freedom to fly.
When I let loose my pre-school children with glue, scissors, stickers, tape and goggly eyes I wasn't expecting a masterpiece. I was expecting, quite honestly, a mess. I wasn't expecting it to be a work of art but a work of heart (sounds corny I know but it's true).
Slowly, very slowly, I realized I could extend this same grace and acceptance towards myself and my own creative process. 
I'm a recovering perfectionist so this was and is hard sometimes. To accept the messy and not always productive ("but I didn't create anything useful or beautiful!") process of creativity. To open myself to that and go with it. This is one of the many lessons I've learned in motherhood.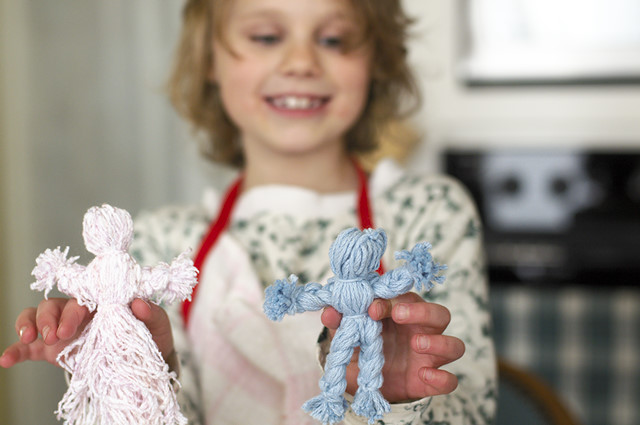 I can give myself the same grace, freedom, enthusiasm, and encouragement I give to my children and their creative ventures. 
This was perhaps not what you were expecting dear reader when you asked the question about what tools to buy or supplies to keep stocked but I feel it is the place I must start to answer those questions. Because it's not so much about the "stuff" as it is the overall mindset and atmosphere you create that allows for creativity to blossom.
Children will create something out of junk (my children regularly raid the recycling bin) if you just let them. And not that you want to limit them to that. Trust me, I take great satisfaction putting quality tools and supplies into my children's hands. Though I do hope you get my point - supplies are important for encouraging creativity but so is your philosophy.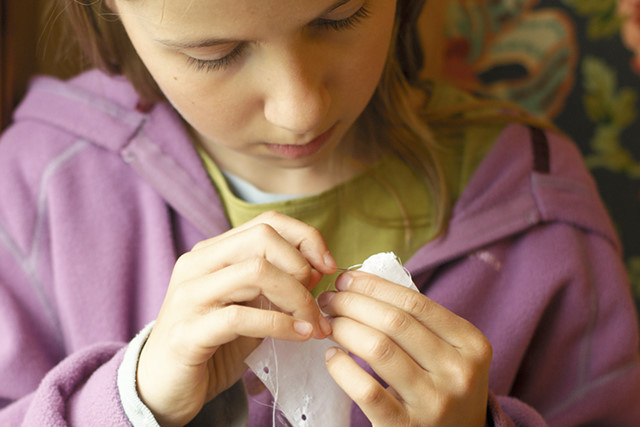 A creative philosophy:
These are just a few thoughts of mine that help explain why we place so much emphasis on creativity in our home.
We were created in the image of God - the grand, awesome, blow-your-mind Creator of the Universe.  
Inside each one of us there is creativity and beauty because the Creator is creative and beautiful.
Creativity is not about being able to draw and paint (though it might be for some). It's about making things, solving problems, experiencing beauty, and exploring ideas. It's a key piece to being "educated" and feeling challenged and fulfilled as human being. 
Creativity is not synonymous with crafts. 
Solving a complex math problem with out-of-the box thinking, writing elegant computer software, and baking a loaf of bread are all expressions of creativity.
Creativity resides in each one of us and it's a joy to discover, develop and share our unique creative gifts.
If I had time to sit here longer I could probably come up with a few more but that's good for a start.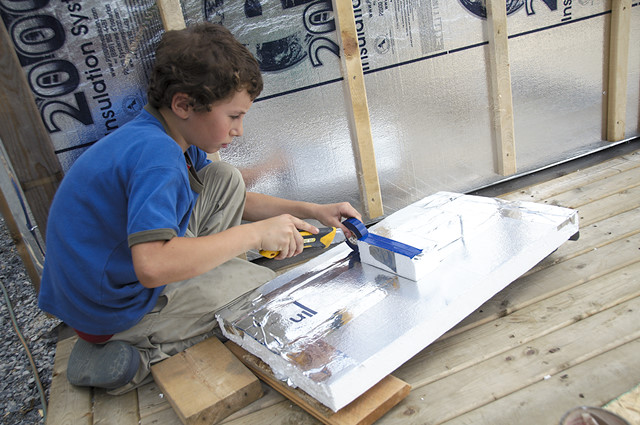 Our family is headed into a stage of life that requires our creativity and out-of-the-box thinking. Raising our children with these life skills is of utmost importance to us. Just as important as learning and living them ourselves.
Renee Tougas participates in affiliate marketing, including the Amazon Services LLC Associates Program. Whenever you buy something on Amazon from a link you clicked here, I get a (very) small percentage of that sale. See disclosure for further explanation.
Filed Under
Part of Series
Resource Library
You can subscribe to comments on this article using this form.
If you have already commented on this article, you do not need to do this, as you were automatically subscribed.