Christmas Stories: The Dairy Queen sells Christmas Trees
December 10, 2016
Some of you have been to my neighborhood (and even stayed in my home in fact) during the summer months.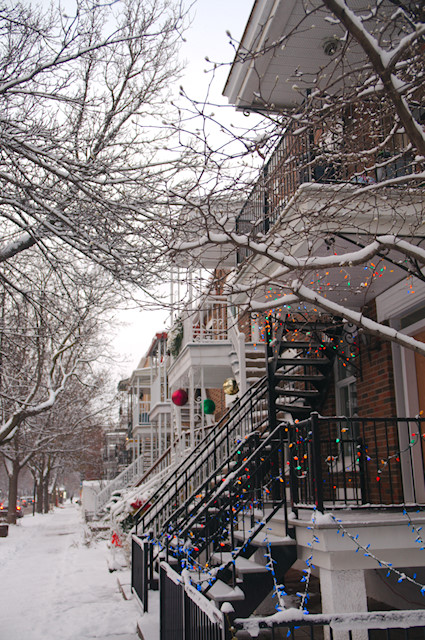 If you walk one block to the south, through the alley behind the Rona hardware store (in French, hardware store is called a quincaillerie, which I have yet to learn to pronounce), and then across the street you arrive at the Dairy Queen. Dangerously close to our house, if you ask me.
Ice cream shops in Montreal close from mid-fall through late spring. I suppose the ice cream shops in the many underground malls downtown stay open, but the neighborhood shops close. I like this.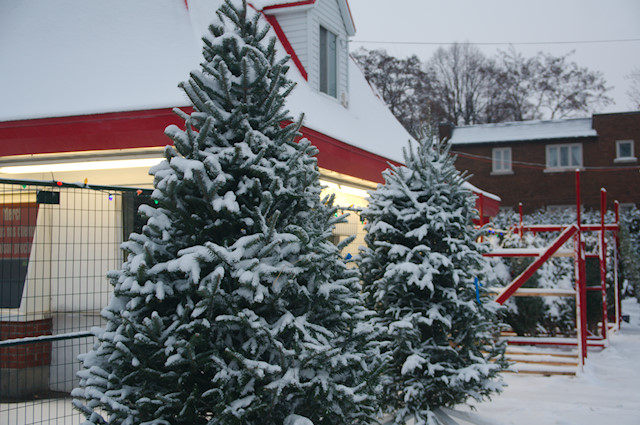 In the month of December our local Dairy Queen is converted into a Christmas tree sales lot. I like this also.
I don't know how these arrangements get made, who owns the Dairy Queen, how the Christmas tree sellers find places to set up shop. But it makes so much sense.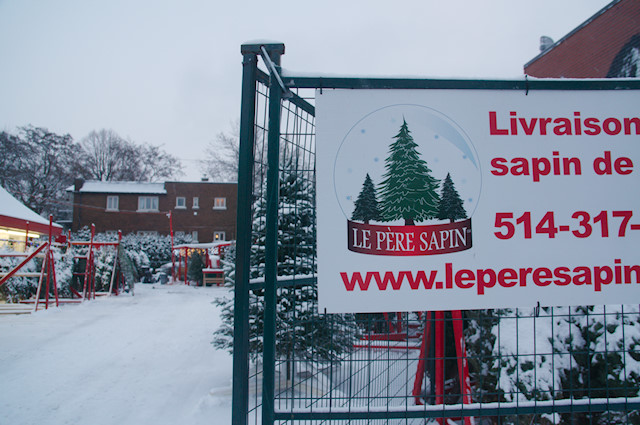 In late November, I'll be walking to go get produce on Beaubien or pick up a book at the library on Rosemont and I'll walk past the parking lot, fence and wooden stands in place, empty, getting ready for Christmas.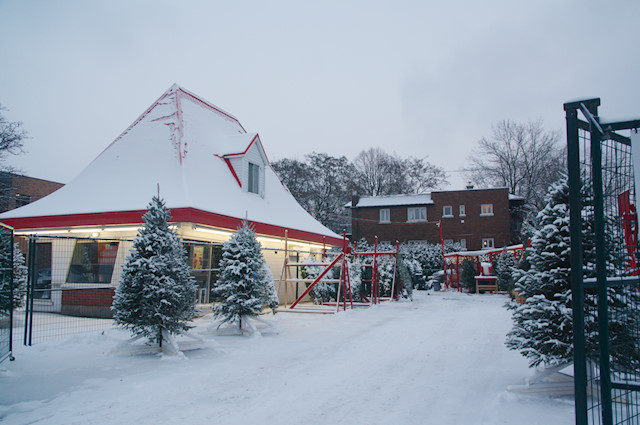 And then the next time I am walking by, it might be later that week or the next, trees have appeared, as if by magic. To be sold to neighbors, living in these two and half story apartments, side-by-side, row upon row.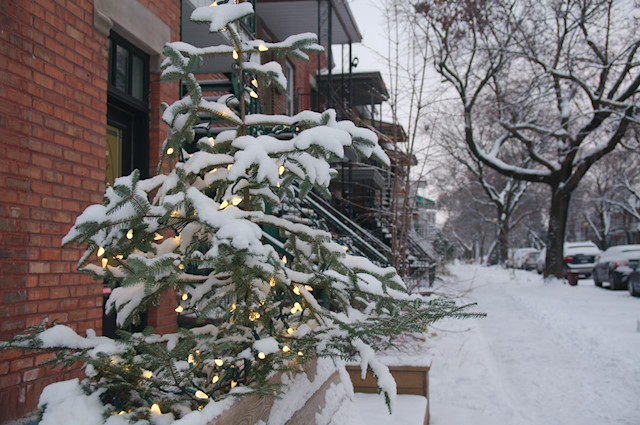 We're not getting a tree this year. We're going to Nova Scotia for Christmas and I don't want to spend the money, time or make the space necessary in our apartment to put up a tree when we won't be here for a good portion of our Christmas holiday.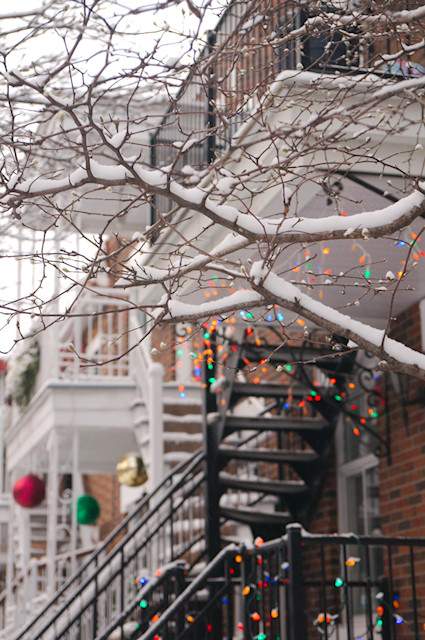 But I can appreciate the trees in the neighborhood. The ones being sold by Le Père Sapin and the ones decorated in front of apartments and storefronts.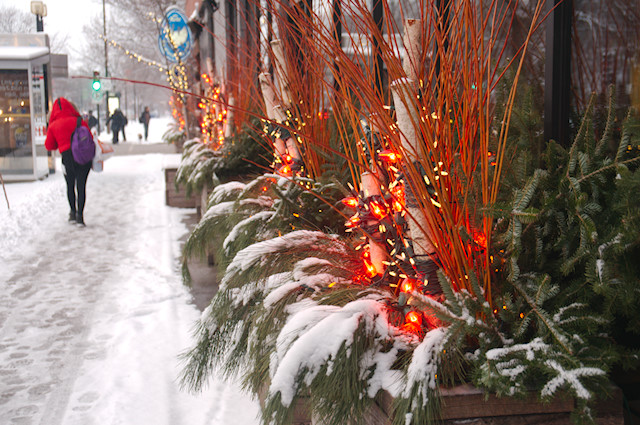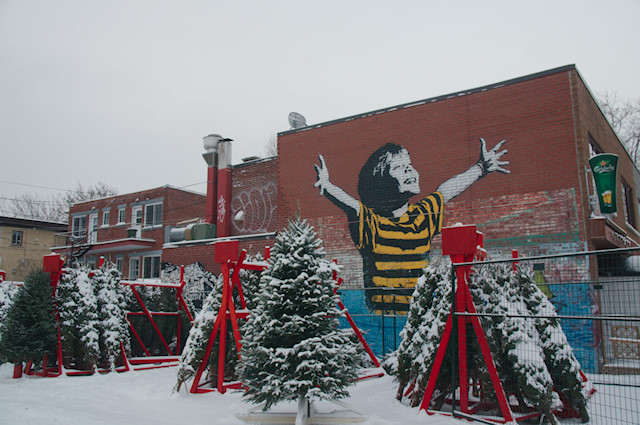 I am like the boy in this favorite mural of mine, also a feature of the Dairy Queen parking lot. Arms wide open to the beauty that is the month of December.
Renee Tougas participates in affiliate marketing, including the Amazon Services LLC Associates Program. Whenever you buy something on Amazon from a link you clicked here, I get a (very) small percentage of that sale. See disclosure for further explanation.
You can subscribe to comments on this article using this form.
If you have already commented on this article, you do not need to do this, as you were automatically subscribed.