Blogging through a mid-life crisis
June 2, 2015
I'm in the throes of a mid-life crisis.
You may chuckle at the cliche. I assure you, it's no laughing matter.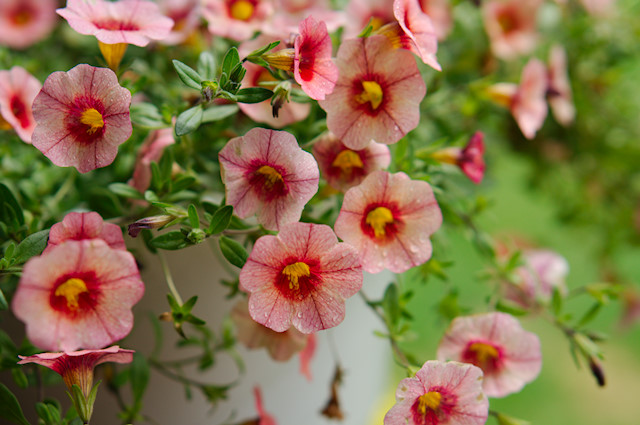 I'm not at "rock-bottom" of this crisis, which for me was the brutally honest assessment of early winter. Though the incredibly scary feeling of that un-doing comes back from time to time. And I've been in that place of un-doing again as we make this move to Montreal. Transitions are hard.
Each time those feelings come back it's not as bad as that first time and I climb out of the pit, usually with some help from Damien and my parents, a little quicker (not as quick as I like), knowing, from experience, this too shall pass.
Here's the very brief run-down of what's going on: in the past few years we've made some big decisions based on an inaccurate understanding of ourselves, and the results of these decisions have hurt me and hurt Damien. This was never our intent, obviously. We both need to forgive each other and ourselves. The latter being the harder to do.
At this point of the healing process, I am without a clear vision for my future. I am questioning my identity at this stage of family life, I am questioning my identity period. Basically, "what is the meaning of all this?, who am I, really? and where do I go from here?"
I told you it was a mid-life crisis.
This is the stuff I've been writing, and moving those words from my heart to my head is a colossal effort. And in response to that effort, and the crisis, I have entertained so many different thoughts about how to proceed here, on the blog. Do I shut the whole thing down, start fresh, re-work, re-build, keep going as "usual".
I may not know exactly who I am right now and what I want to do with my life but there's no reason to throw the baby out with the bathwater; i.e. make rash decisions about the blog.
In fact, a big change here is not the best thing to do right now. I desperately want to get to the end of this discovery process but I know this is something that can't be rushed, or quick fixed. I didn't get into this confusion overnight, and I won't get out of it so quick either.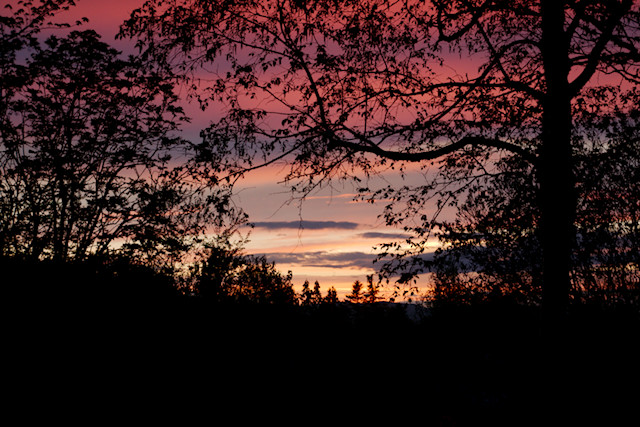 In my first Kitchen Table essay I wrote about finding my flow.
There are things you find fun, that make you laugh, that make your heart pound faster in excitement and joy.

There are ways you move in the world, ways you function best in your relationships, ways in which you do your work, your homemaking, and attending to your family's needs that feel natural and easy for you. They even feel fun.

After a long life season of pushing against resistance, in which I saw the essence of who I am as the resistance I must push through, I am trying to find my way back to my flow, so I can work with myself, not against myself, in overcoming obstacles.
This is really hard. All of it. I regret pushing against myself for so long and the pain that has caused me. Changing our course has been absolutely necessary but I'm still not exactly sure where my course has shifted to.
We used to have such a clear vision for our future but the vision was founded on a version of myself that wasn't true to who am I.
Ouch. I told you, this is really hard. I hate writing about it because there is deep shame for me in recognizing I wasn't honest with myself. One of my core operating principles is honesty. How could this happen to me? (I know how it happened. This isn't the post in which to explain.)
This shame tells me to keep silent, and I am so thankful for my "you can't tell me what to do" spirit which, though sometimes gets me into trouble, in this case, is my saving grace. It could have been my saving grace a lot sooner but we won't go there.
I've lost bits of myself in the past few years. We all "lose" ourselves in marriage and mothering (ang gain things of course), but the loss for me, of me, in recent years was too much. And we've changed course to address this but I still need to figure out where I'm going from here.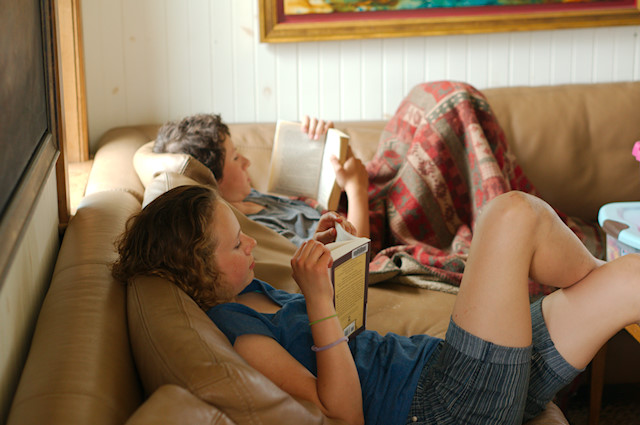 This is interesting because we have a house of growing (and eating!) young adults who are somewhat in the same boat. Adolescence is a period of autonomy and self-definition and I imagine that process is unsettling for them (I am privy to some of that, but not all). But at their age they aren't haunted by the "I should have done this differently" miasma; that fog that likes to trail me and threatens to overwhelm me sometimes. Shaking that fog is a fight in itself.
I can't go back to who I was. But I want to regain my self-confidence, hope, and overall sense of wellbeing I had at that time. (You know, "that time" in our past we all look back on as our golden age, which never was quite as golden as we think it was.)
I want to return, or I rather move forward into, a certain security in knowing, basically, who I am, what I love, and my purpose in all of that.
In this season of summer, my season of wellbeing, I've been trying to focus on, remember, find, and celebrate the things I love in an attempt to re-discover who I am, or to discover anew.
Over the years I've blogged a lot about what I love. And maybe a bit of that wouldn't hurt now. A little less head, "how exactly do I define ego? how do I build an identity of eulogy virtues vs. resume virtues?", and a little more heart. Especially in summer. Especially in a transition period. Especially in a mid-life crisis.
Filed Under
Resource Library
You can subscribe to comments on this article using this form.
If you have already commented on this article, you do not need to do this, as you were automatically subscribed.