Autumn, Meet Winter
October 31, 2010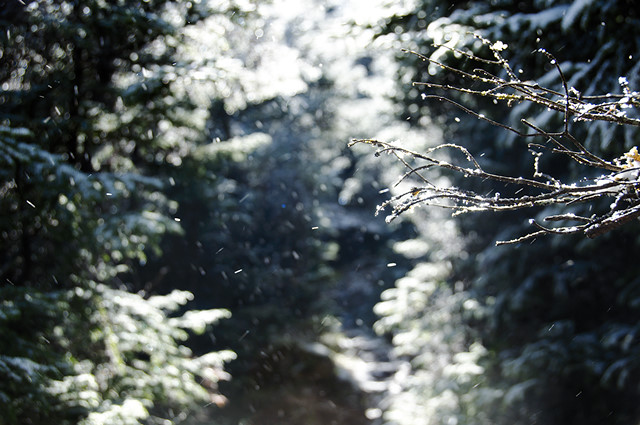 It seems hard to believe, after a week that included 70 degree days, that last weekend we backpacked in winter. It was a little hard to believe at the time really.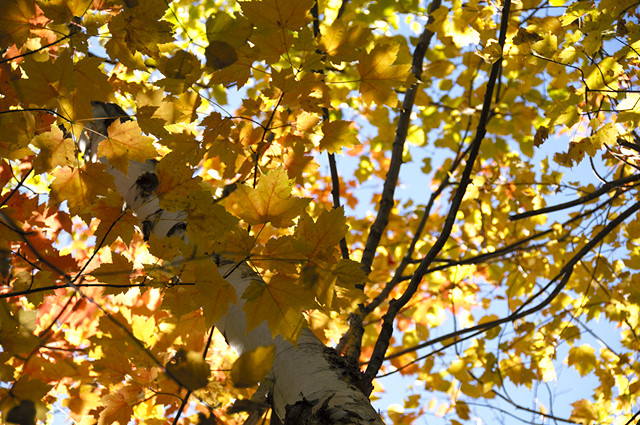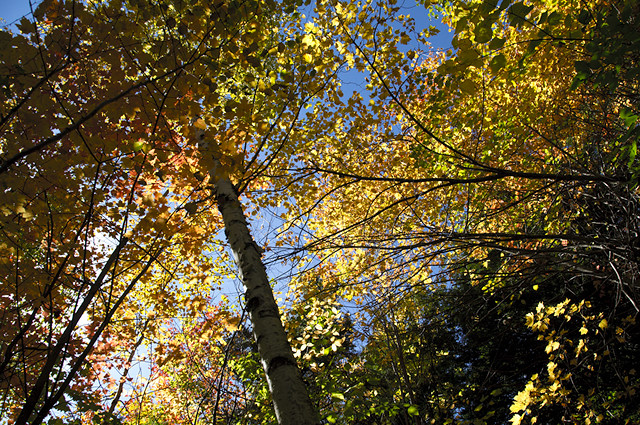 (2 above photos of fall foliage in the mountains, earlier this month. How fast the season changes.)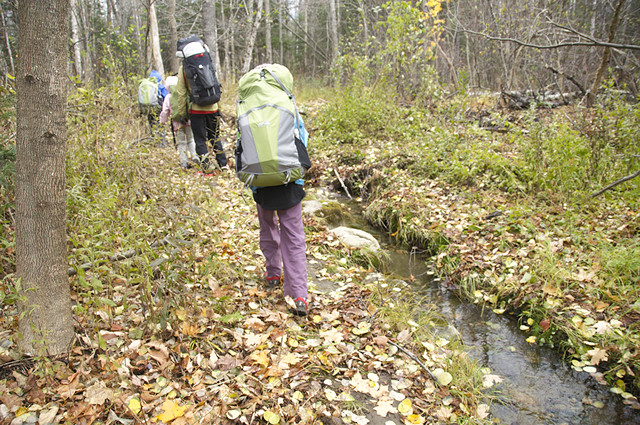 We started Friday morning in fall, spent the night by a lake in icy winter, and returned down the mountain the next day to the warmth and color of fall once more.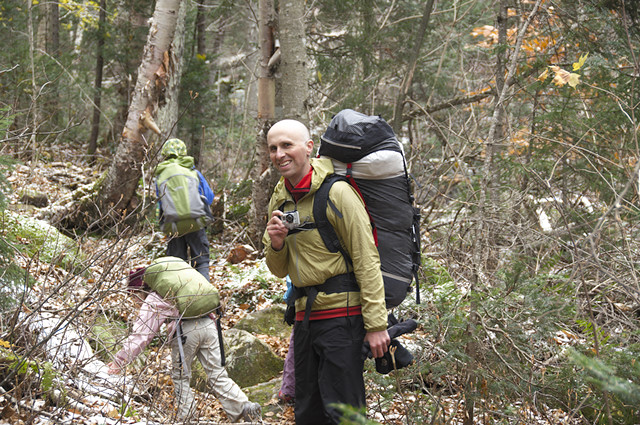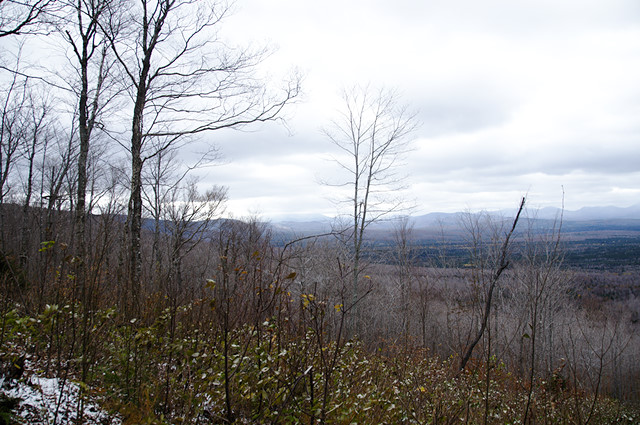 cold weather comin'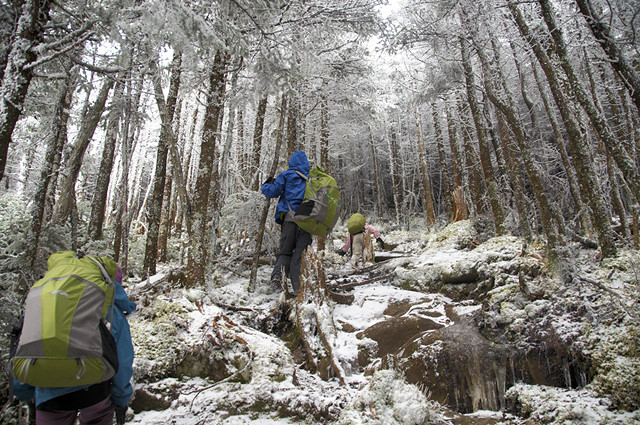 Before leaving home we knew the weekend would be chilly, but thought two nights on the mountain were doable. We packed warm gear and started the trail Friday morning in high spirits.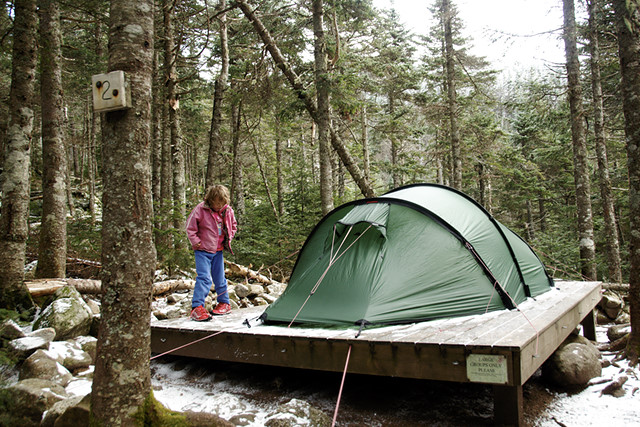 We hit a light snowfall almost immediately and the higher we hiked the chillier it got. The snow was never deep but the temperature stayed belowing freezing the whole time. 
That night, while huddled together all warm in the tent, we decided to return down the mountain the next day. There was rain in the forecast for Sunday and we thought it not wise to hike down all that ice and snow (without crampons and the gear) with the chance of rain. 
(Following photos were taken on Saturday. The trip back down was simply gorgeous.)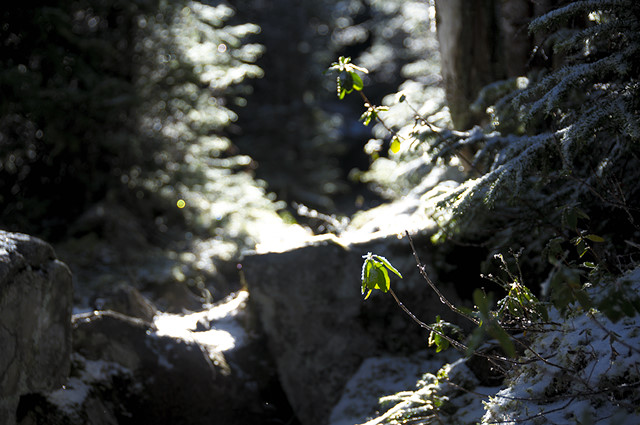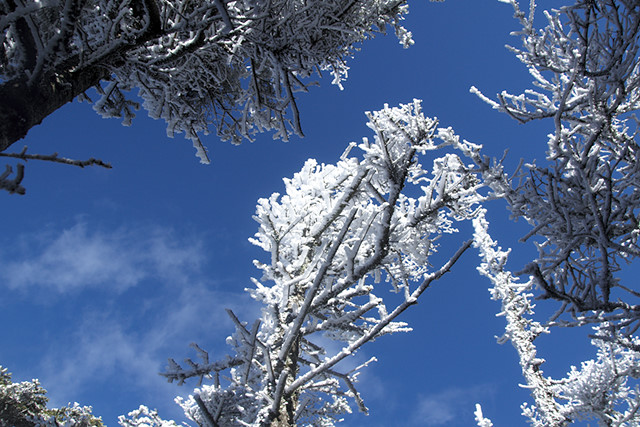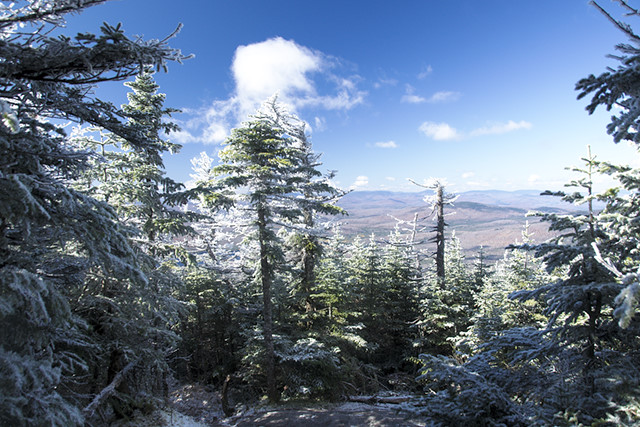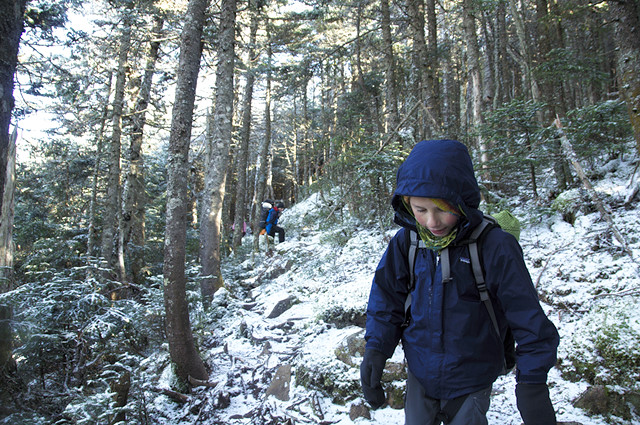 The shortness of the trip made it all the sweeter. We probably only hiked 10 hours altogether and spent the other 18 hours snuggled in the tent, making quick dashes out to use the composting toilet and nearby woods to "relieve" ourselves.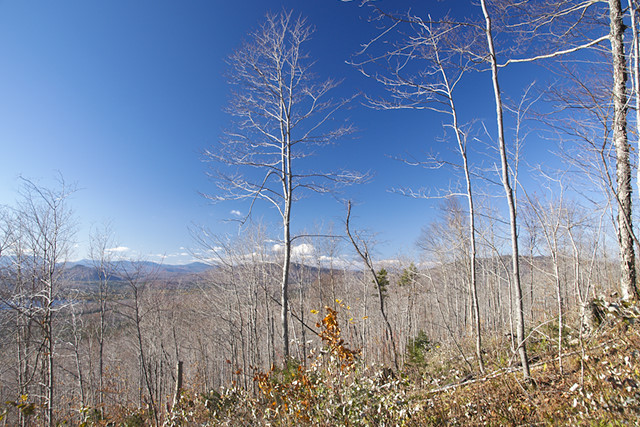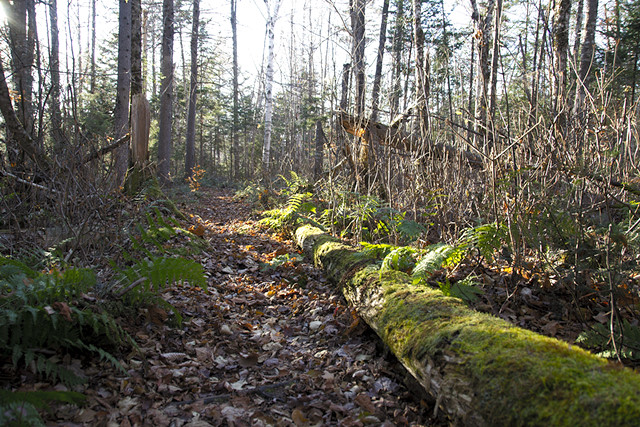 When we got back down we found fall once again, right where we left it. There are few leaves remaining on the trees in the colder mountains and it was so nice to return home to the colorful maples and kale still growing green in our backyard.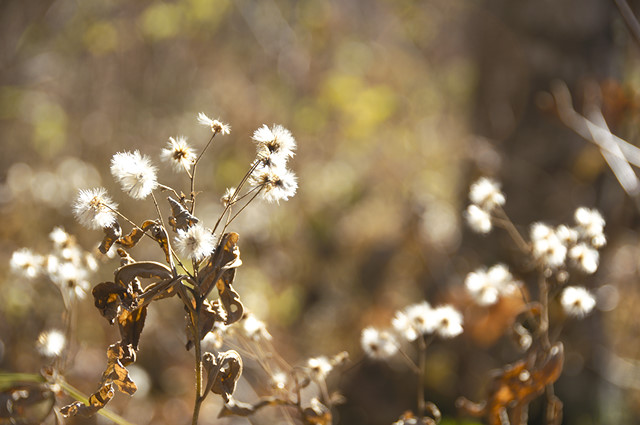 Being reminded about what's coming next I'm intent on enjoying these last few weeks of beautiful autumn.
Damien has published more of the details of our trip at AdPro. Check out the link if you want to see a short video with me all cozy in my sleeping bag.
Renee Tougas participates in affiliate marketing, including the Amazon Services LLC Associates Program. Whenever you buy something on Amazon from a link you clicked here, I get a (very) small percentage of that sale. See disclosure for further explanation.
You can subscribe to comments on this article using this form.
If you have already commented on this article, you do not need to do this, as you were automatically subscribed.