An Urban Adventure (& Bra Shopping) in Montreal
June 8, 2012
Our one day a week hiking practice is taking on a different groove while we live in the city this month.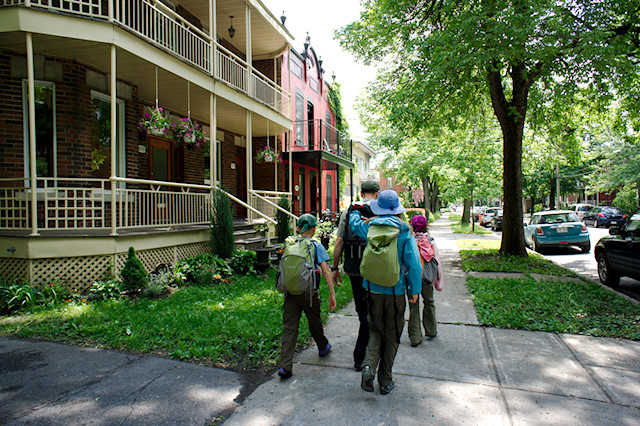 Next week we will meet my online friend Catherine and her family for a hike in the woods near their home. I can't wait to meet her, she's been a real encouragement to me over the past few months as their family's adventures mirror, in some aspects, our own experience. 
Last weekend though we did an urban hike.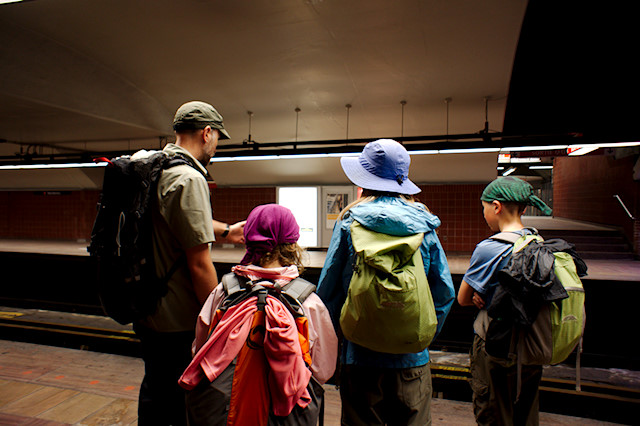 Montréal is full of green spaces. Every day the kids and I have spent time in one of the many small parks. Playgrounds, splash parks, wide open green space and tall trees - the city is full of these treasures.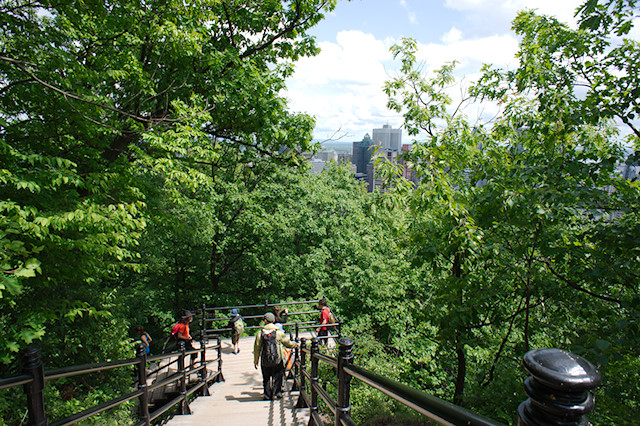 Last weekend we "hiked" one of Montréal's best known and well frequented treasures (no, not the Metro, though we love this form of public transportation) - Mont Royal.
After our hike up, around and down the "mountain" we walked downtown to do some shopping (and car gawking). Our younger two love fancy cars and keep a running tally of how many they've seen.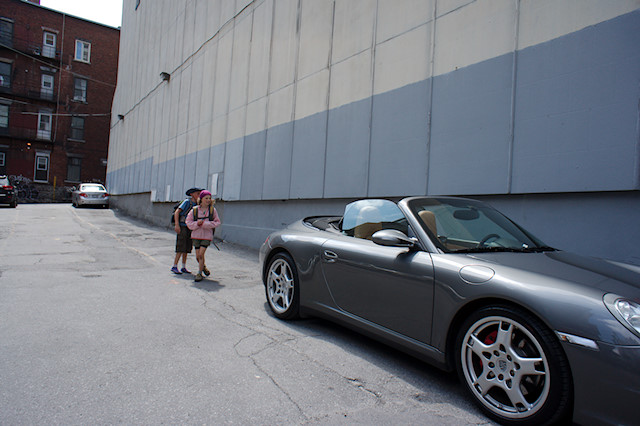 I pretty much hate shopping and will avoid it until absolutely necessary. Which means some of my clothes get very worn and sparse in number (like owning only 2 t-shirts) before I force myself to venture into stores to replace them. Damien does most of my clothes shopping for me online. But sometimes you gotta just bite the bullet and venture into a real store and actually try stuff on.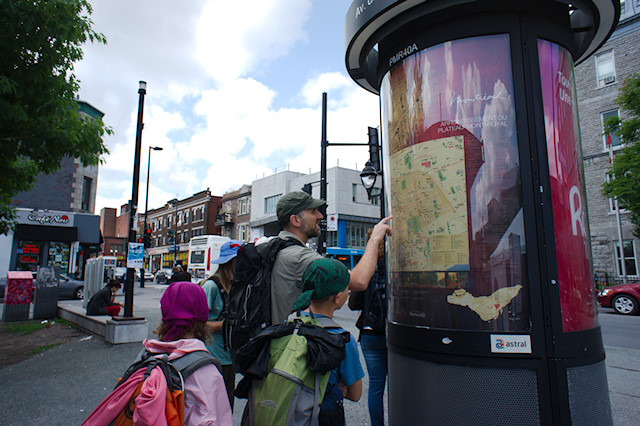 I have been long overdue for a good sports bra. Truth be told - I avoid bras like I avoid shopping, so imagine how difficult it is to go bra shopping. I found a great bra at lululemon, while my family waited patiently (and counted fancy cars).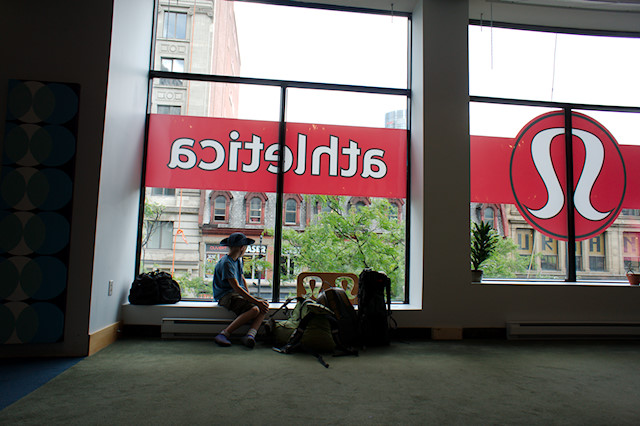 A vigorous hike, a bit of shopping (a nice new bra so I can join civilized society), a ride on the Metro - all in day's adventure. 
Renee Tougas participates in affiliate marketing, including the Amazon Services LLC Associates Program. Whenever you buy something on Amazon from a link you clicked here, I get a (very) small percentage of that sale. See disclosure for further explanation.
You can subscribe to comments on this article using this form.
If you have already commented on this article, you do not need to do this, as you were automatically subscribed.