An Artsy Birthday and Blessing For My Boy
February 27, 2011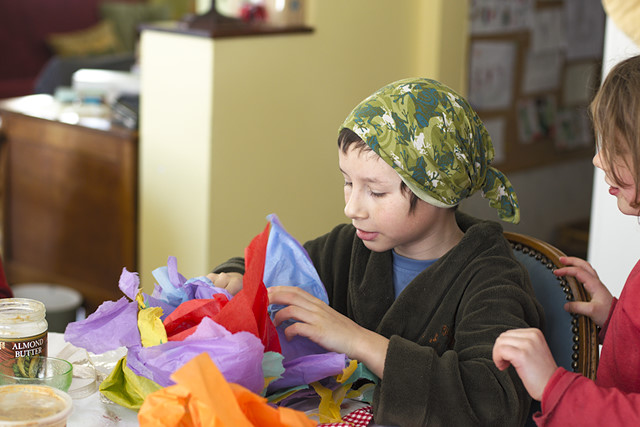 Yesterday we celebrated Laurent's tenth birthday. It was a wonderful day dedicated to him. Special foods, an exemption from all chores, and a party all about Laurent's passion - art.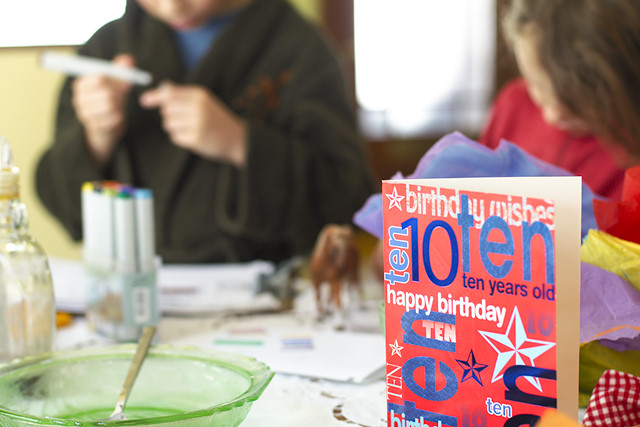 Laurent is a very easy going kid so it's not hard to plan a special day for him because he appreciates the little things. But a birthday is a day to go above and beyond and so although our lives are fairly intense right now we took a break from all that to focus on Laurent for the day.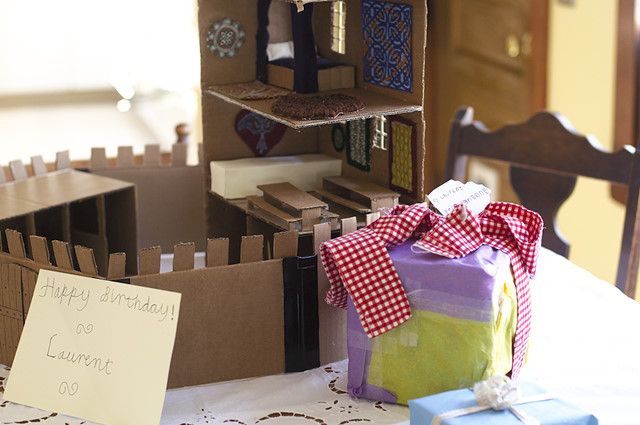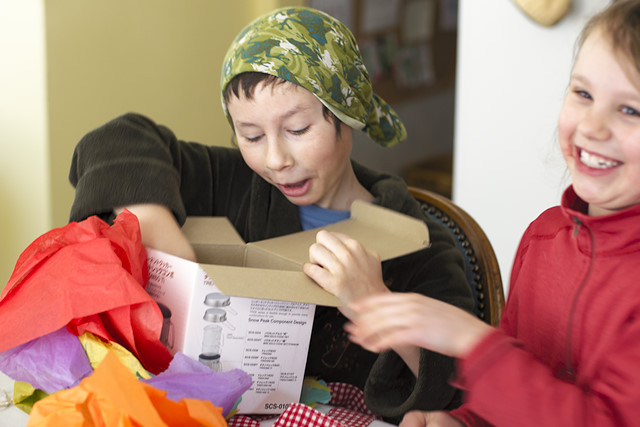 We started the day with our traditional birthday breakfast of waffles and whipped cream (birthdays are non-vegan in our house). But before we even got that far Laurent received his first present - a cardboard castle handcrafted by Celine. She has been working very hard on this creation for the last month and she woke up extra early to set it up on the dining room table so it would be the first thing he saw in the morning. (I will be posting more about my childrens' homemade castles in the near future.)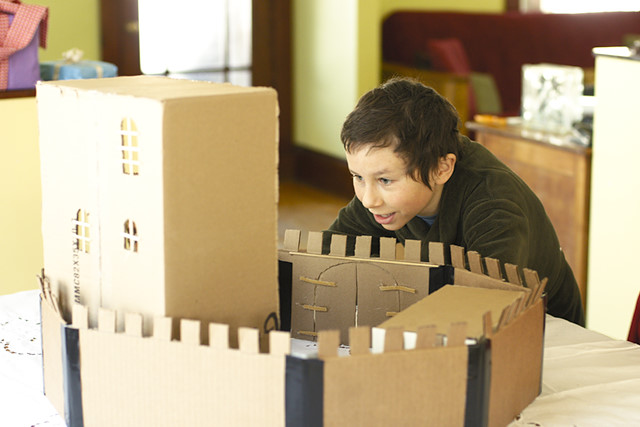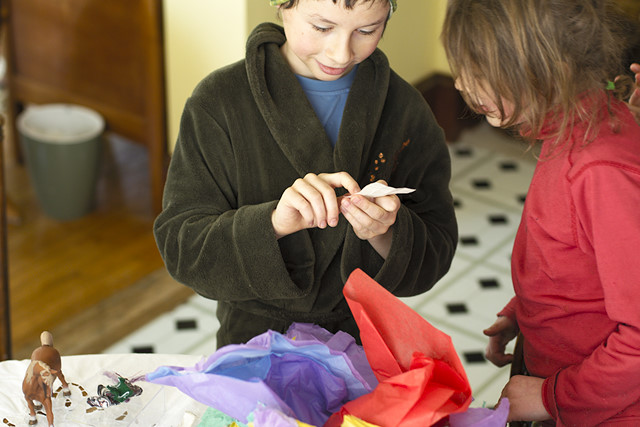 Laurent spent the better part of the day drawing with his new professional markers. He is so happy with these tools and we are just as happy to help him on his artistic journey.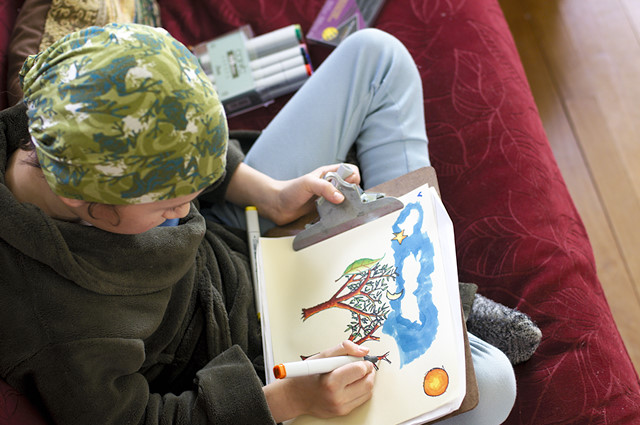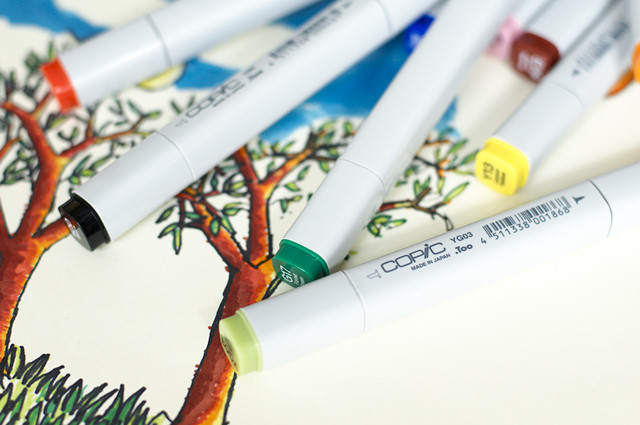 The big plan for the day was a late afternoon and evening art party with friends. This was finally our opportunity to make hand carved stamps. This activity was a big hit - with adults and children alike. I'm so glad we finally made time to do this craft and I highly recommend Geninne's Art Blog for inspiration and instruction.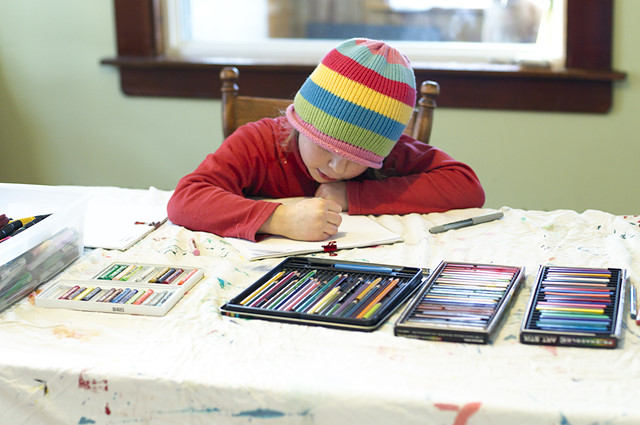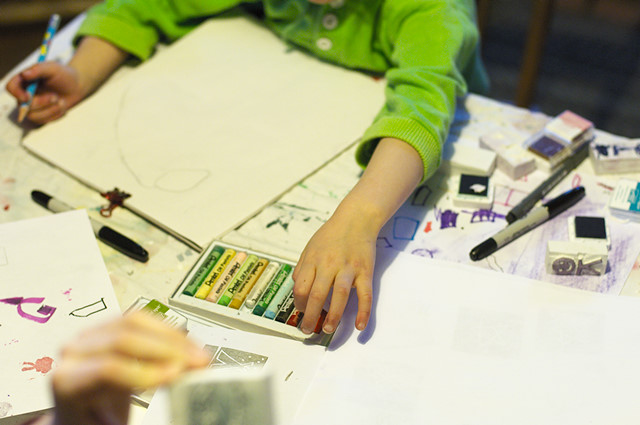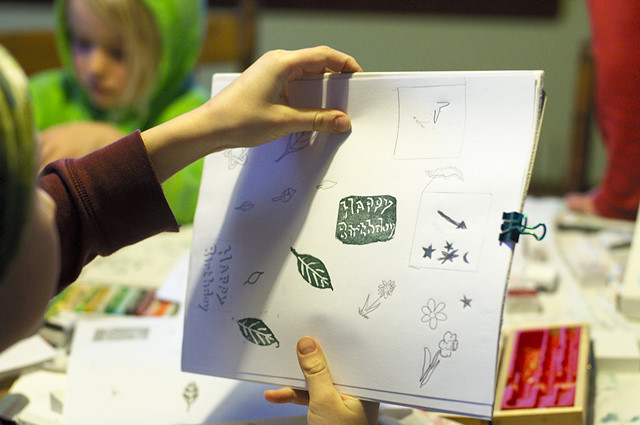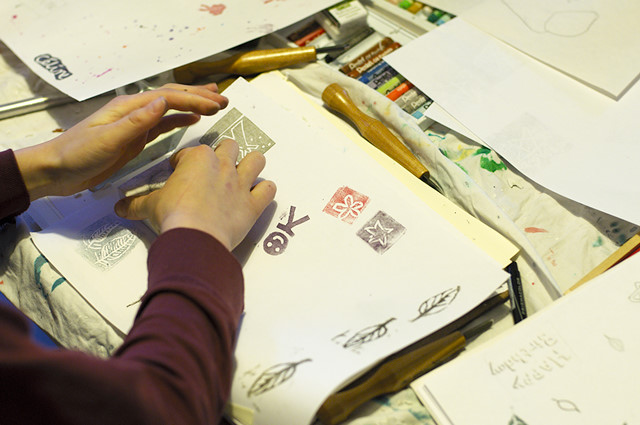 We prepared make your own veggie pizzas for supper (food art) and served chocolate cake for dessert. Laurent decorated the cake with his own art. We originally thought he might do a self portrait but decided that was a bit tricky.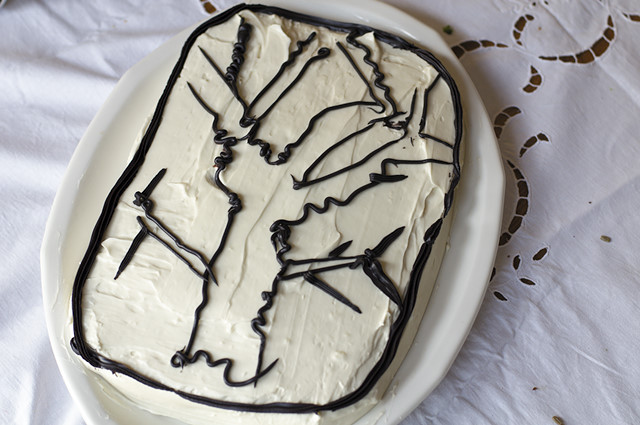 Laurent drew a tree instead, which I thought was very fitting since he loves nature. As he was decorating the cake the first book of Psalms came to my mind. I read it as a blessing and prayer for him before we cut and ate the cake. This morning Laurent drew another tree (with his new markers) and I added these verses.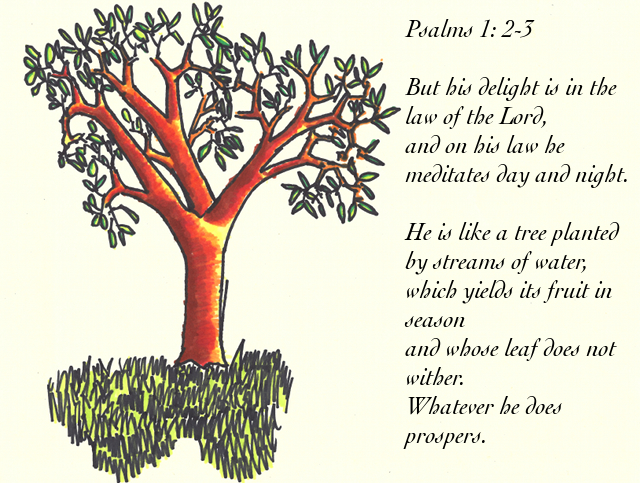 Happy Birthday Laurent.
You can subscribe to comments on this article using this form.
If you have already commented on this article, you do not need to do this, as you were automatically subscribed.