Almost through
March 11, 2016
I got sick last month. I'm pretty sure it was the flu, the same thing Laurent got in early February. The girls also got sick.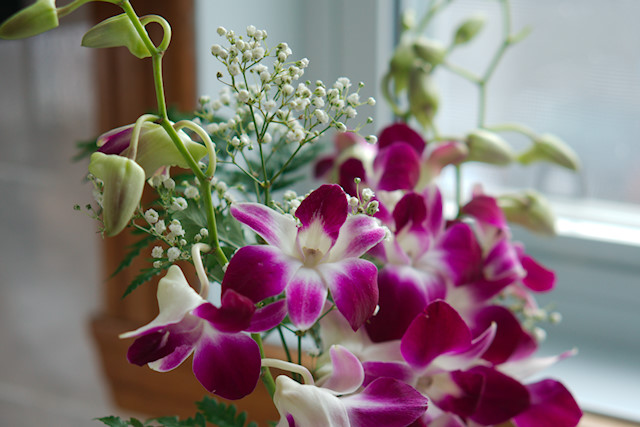 Damien escaped the worst of it. Thank God. As a self-employed person there are no sick days and to have Damien not working right now would be a real financial stretch/stress.
What I experienced last month is the sickest I've been in my whole adult life. I tend to forget bad things, this is actually a healthy thing so I don't mind too much this tendency of mine. But I'm sure I've never been that sick before. I could not function for a week and for the week following I could barely function and when our kids were really little that would have been awful. I'm sure I would remember something like that.
I speculate we got hit so hard because we're new to the city (public transit, homeschool co-op, church that meets in a theatre, etc.) so we were exposed to a lot of new germs this winter. And I wasn't ready for it, at all. I was low on herbal remedies and I didn't really know what to do with the essential oils I had, nothing seemed to work. Was my timing wrong? Did I not use enough?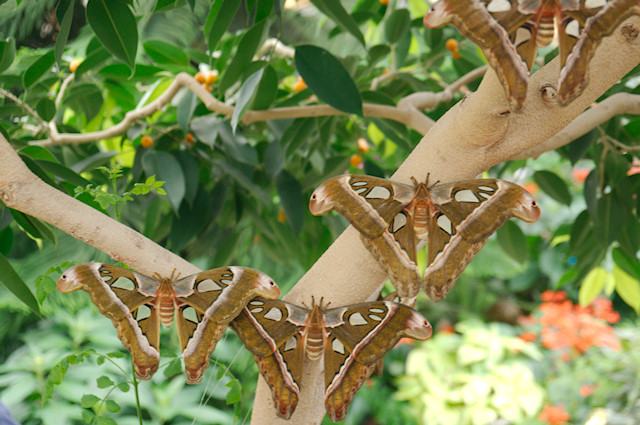 I'm working to change that situation for next year. I felt helpless. I need to get educated and stock the cupboard. Remedies are already brewing and I'm considering this course. Do you know of an exhaustive "do this in the case of flu" resource? Please recommend in comments. (I'm not looking for vague, internet-search stuff. I did that myself. I want to be taught specifics and I want protocols, not "try a little of this, little of that". I don't want to experiment. I want effective solutions.)
Damien's mom came to visit in the thick of it, not because we were sick, it was a visit that had been planned for months. She lives in Edmonton, Alberta and we haven't seen her for two years. She helped cook and brought a motherly/grandmotherly vibe to a house of sickies. She also bought us a few small kitchen appliances while she was here. God bless her.
Laurent's birthday happened during this time and we were too sick to celebrate. With grandma's help we managed to pull together our traditional birthday breakfast before we crashed back into bed.
I spent so much time in bed that I developed muscle and joint aches from sitting and laying down. Within a couple days I had maxed out on Netflix and social media. Getting sick actually helped me reset my social media consumption, which had been getting a little out of hand. When I emerged from the fog after two weeks it felt like I had restart my whole life (that first grocery shopping trip was monumental) so I restarted with much less Facebook and Instagram.
Being sick was awful, and recovering hasn't been a cake walk either. Physically I was weak and have been more tired than usual but the real struggle has been in my mind.
This season of late February and March is the hardest time of year for me. It is not spring where I live, it is the end of winter, and it is not pretty. At this time of year, I am at my lowest point emotionally and mentally; getting so sick felt like a low blow, like someone kicking you when you're down.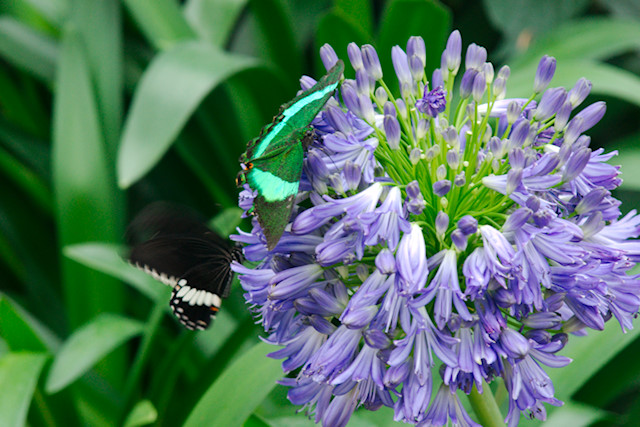 I've been foggy brained in my recovery. And because I have a history of March malaise or situational depression I feared that in my weakened, post-sickness state I was fast-tracking down that path again.
And so I've had to fight.
I know now how my mind works, the paths I can and cannot let it go down. I know the principles of CBT. I'm very self-aware at this point. I know the importance of exercise and the outdoors. I know the importance of music. I know the importance of meditation and prayer. I know the importance of reaching out.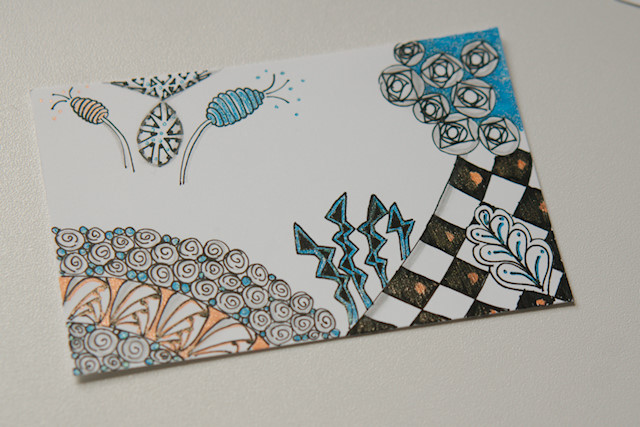 But I tell you, doing these things is hard work. I'm not asking for kudos, the reward is in the fact that I am not depressed. I am uninspired about this time of year, I am still tired from being sick, but I'm not crying every day. I'm not dwelling in negative spaces mentally or emotionally. My mind wants to go there but I am holding fast and firm against that.
Here's the hardest part about self-awareness and fighting the dark places: you still have to do the work.
It's not enough to have head knowledge and understanding.
I love book learning. I love to read things, nod my head, underline, make notes in the margin, and say "this is good". I love to listen to lectures and podcasts that teach me how to understand myself. But none of this is doing the work.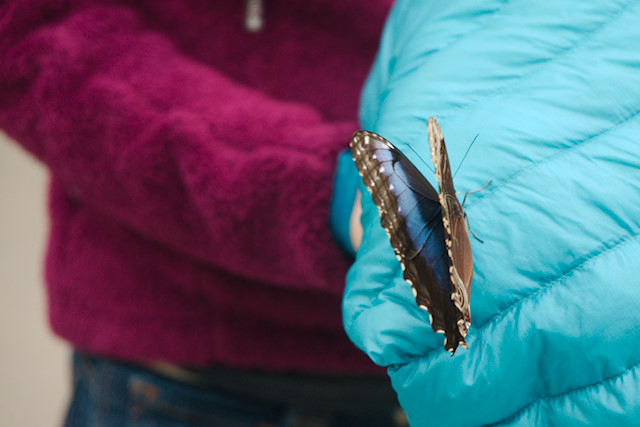 Doing the work:
Going outside even in these grey uninspiring days. (Ski season has probably come to an end, after a pitiful winter, and we missed a couple weeks because of sickness. I was so sad about this, skiing is my favorite part of winter.)
Forcing my thoughts in more positive directions. My thoughts are like misbehaving children who need continual correction and discipline. Just like training my toddlers, it can be exhausting to re-train my mind.
Meditating.
Overcoming my nesting/homebody urges to explore things that I know will give me a boost but that require the initial effort of changing the schedule, leaving the house, etc. (Made more difficult because the weather has been so yucky.)
Working on my income earning and writing projects even when I want to procrastinate and do other stuff around the house instead. There's always some other homemaking or homeschooling work I can do, but I have this tendency to self-sabatoge my personal income earning projects and this is something I must push through. (Sometimes you don't push, you rest, but trust me, this is something I must push through.)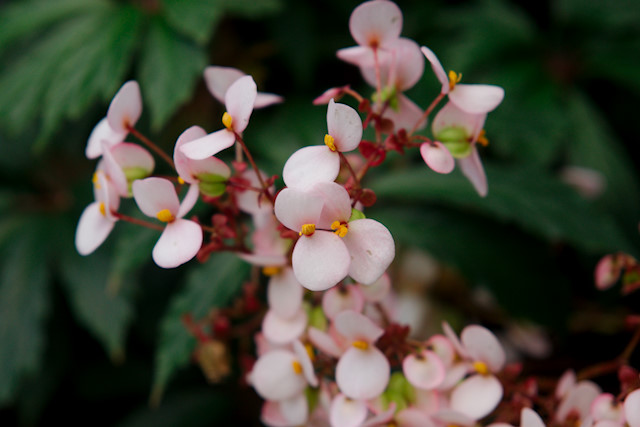 Getting through this hardest part of the year and recovering from being sick is not all "work". This is probably the ugliest time of year outdoors. It's melting dog poop season in the city, beauty is really hard to find, so I must make it and find it where I can.
I've been drawing again, mostly in the evenings. I'm working on a tangle for Lent called "Hidden in Christ" and I'm also learning new tangles.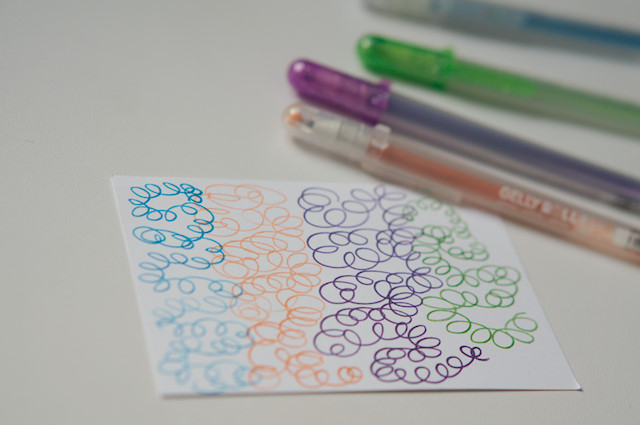 Something I did this winter was to choose a color theme for each season. I started a bullet journal in January, I'll probably blog more about that later.
My bullet journal is my weekly to-do lists, but it's also full of spiritual wisdom and insights, self-awareness stuff, things I want to meditate on during my days, seasonal menu plans, and some other stuff. This journal is a record of my year, not just what I did week-by-week but what I am thinking and how I am growing and changing.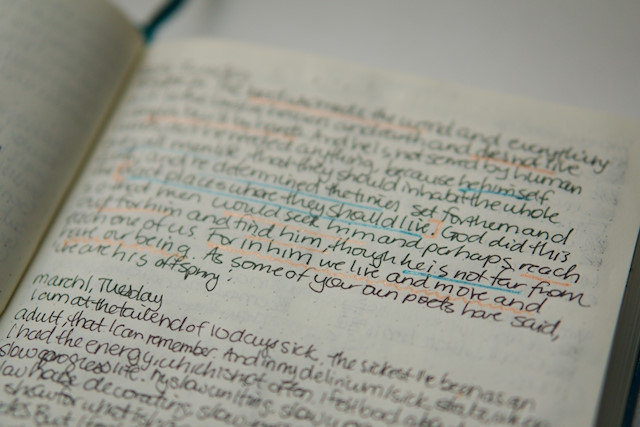 I use a black pen to write but I wanted to use colored pens to underline and highlight. I decided on gel pens and chose two colors for each season to be used in my journaling, drawing, and miscellaneous stuff (all the little notes of encouragement I write to myself).
My winter colors are icy blue and sparkling orange. They are inspired by the colors of January. For me, the essence of winter, its most beautiful expression, is sparkly snow, crystalline clear blue skies paired with the warm and golden light of early afternoon sunsets and candlelight. This collage of images express the essence of winter that I love.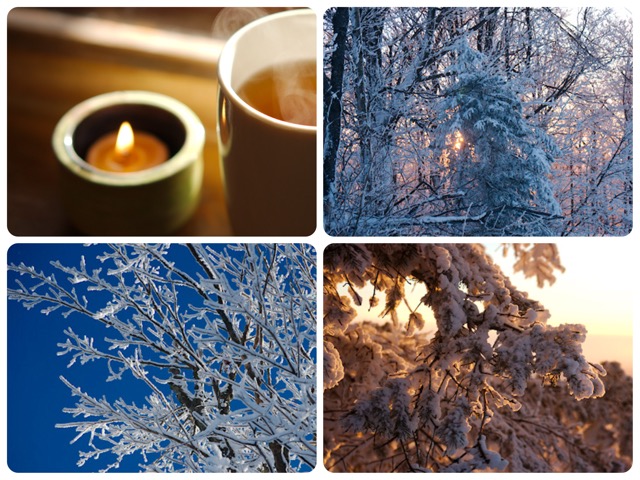 All of that is to explain that using my blue and orange gel pens (the blue isn't the same tone as the blue of winter's essence, truthfully, I was just using what I had on hand) has brought me a lot of pleasure this winter, even now. And I'm working on a little Zentangle that incorporates these colors.
My spring colors are lime/celery green and lilac purple. And the essence I want to capture is "fresh, pretty and clean". Last weekend I bought my pens and I'm not using them yet but I've been playing around a little.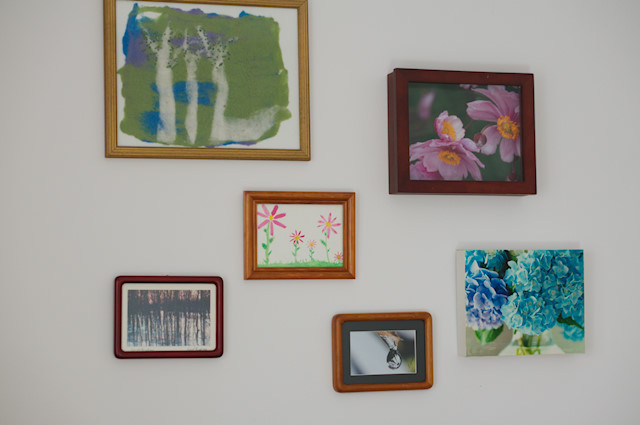 I finally hung these photos and art in our bedroom. My first Power Hour project and it didn't even take an hour. And this brings a bit more beauty into my days.
While I was sick my mom sent some money to buy flowers. Damien was unable to get out to purchase them for me, so it wasn't till post-sickness that I was able to buy some. The bonus of this is that I can choose my own arrangements and if I buy them at the market my flower dollars go farther and I'm aiming to get three bouquets, enough to see me through the end of March.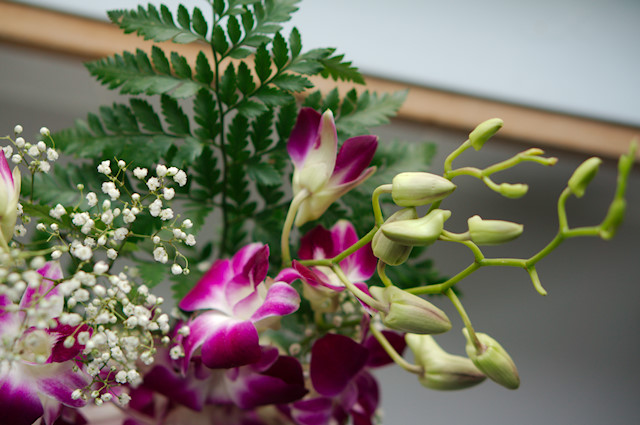 Next weekend is my retreat with my mom, a plan I made in January because I knew I would need to go somewhere this month.
This week I bought our family pass for the Montreal Botanical Gardens, which is fabulous in summer, but also has greenhouses to explore this time of year. This afternoon the kids and I went to experience the Butterflies Go Free exhibit.
And we're starting to make our summer travel and camping plans. Last summer I didn't want to go anywhere. Tired of hiking and moving I just wanted to stay put and explore our new city. This year I am so anxious to travel and explore out of the city.
I am longing to sleep in a tent, be by a lake, hike in the mountains. Vermont, Ontario, and "out west" are calling. Some ideas are becoming reality with reservations and squirreled away funds, others are dreams that need a few things to align to make them reality. But either way, we're going places this summer.
March is now a third over and I know I'm going to make it. I'm being proactive (making summer plans, getting out of the house, going away next weekend), I'm doing the work, and I'm finding the beauty.
Renee Tougas participates in affiliate marketing, including the Amazon Services LLC Associates Program. Whenever you buy something on Amazon from a link you clicked here, I get a (very) small percentage of that sale. See disclosure for further explanation.
You can subscribe to comments on this article using this form.
If you have already commented on this article, you do not need to do this, as you were automatically subscribed.