A Spring Learning List
April 8, 2009
We live by the "make hay while the sun shines" adage but since we don't actually live on a farm it's more of a "living by the seasons" philosophy.
And so the same thing happens every spring. The weather warms, the kids are bitten by the outdoors bug and start spending hours outside each day.
"But what about the schedule?" my inner organizer cries.
"What about the kid's education?" the teacher in me calls out.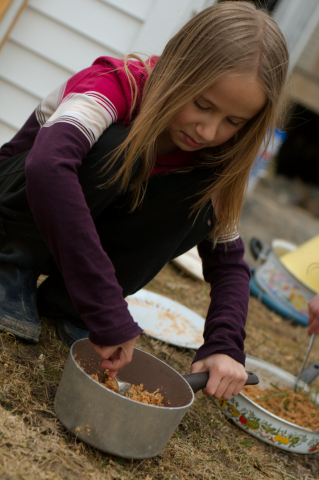 It happens every year but this time 'round I was prepared.
Last Friday, after writing down what books we read and what the kids explored, communicated and created during the week I wrote out the learning objectives for this next month of spring transition.
My winter time school schedule lists read alouds, handwriting & math as morning routines. As long as that is what is written I can't let go of it to embrace something new. (I'm like that about the written word). I had to write a new routine, but each day can be so different depending on the notoriously tempermental spring weather so instead of a day-by-day plan it's more of an overall priority list (in order) that looks something like this:
The first 3 are the absolute priorities. And it will be an especially productive day if we accomplish the top 5.
outdoors & gardening
kid's interests
reading lessons for the 6 & 8 year old
math for my 9 year old
reading aloud as requested
handwriting practice
math for my 8 year old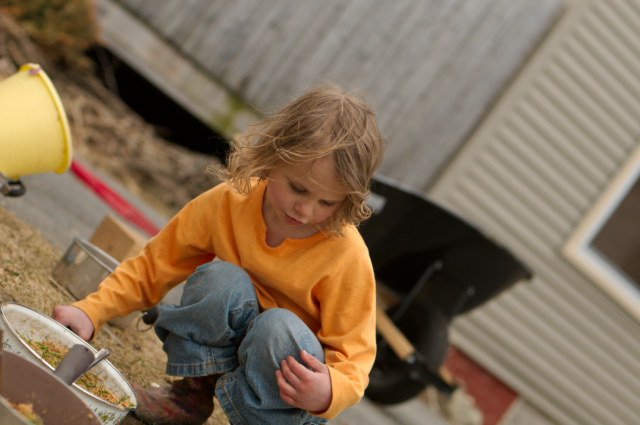 As you can see from this list we're not rigorous academics around here. My kiddo's overall well-being is the highest priority in our homeschool and there's a lot more to our days - chores, music, meals, art, crafts, errands, community activities, etc... that I'm not mentioning.
But during this spring transition it comes down to this; sometimes working on their handwriting is important, and other days making mud and sawdust pudding takes precedence.
I've learned that as long as I write it down I feel like we are accomplishing what we set out to do. Even if our goal is to be outdoors all day. If I wrote it down as the goal then we accomplished our learning objectives.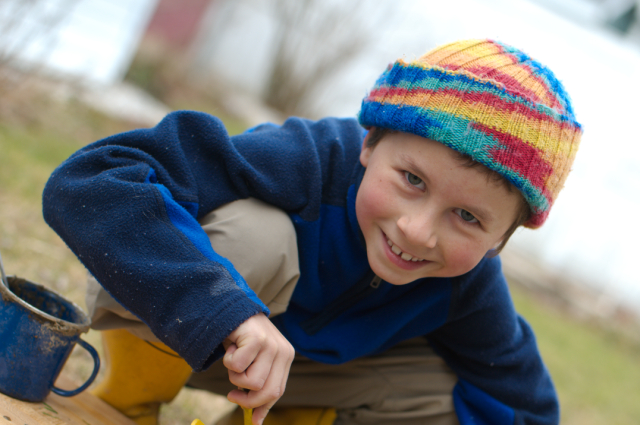 Maybe you don't homeschool (you've probably stopped reading already) or even have kids. You can still re-evaluate your spring goals. Let yourself be in the season. If you're a compulsive writer, like myself, sketch out a list of spring goals that you know you'll achieve because you are naturally driven to do those during these warmer and longer days.
Plan(t) the garden, walk through puddles, wash and hang linens, take photos of blooming bulbs. Enjoy Spring.
Filed Under
Resource Library
You can subscribe to comments on this article using this form.
If you have already commented on this article, you do not need to do this, as you were automatically subscribed.