Winter Intentions ~ The Nitty Gritty
February 7, 2012
{All the photos in this post and last week's post on winter intentions are from our January ski vacation. Realizing I probably won't get around to writing a post dedicated to that trip I'm working photos of that trip into these two posts.}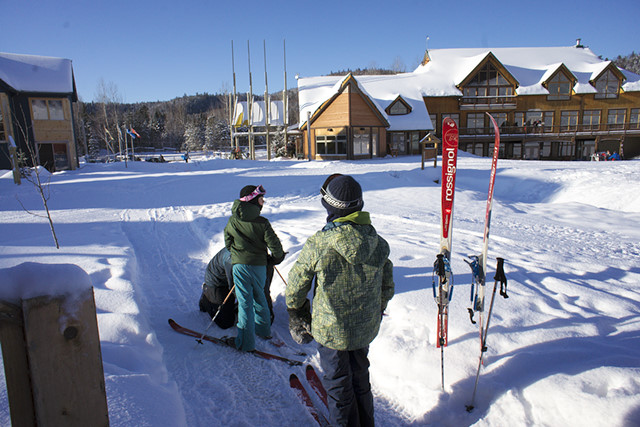 When I shared my fall intentions last month (looking back) I promised to share my winter intentions also. It's about time I do that so I have them written down, and therefore have some accountability, before it's spring.
My fall intentions post followed the One Bite at a Time review and giveaway. Some of my winter intentions are based on Tsh's resources and I'll start with those.
Financial Winter Intentions
à la One Bite at a Time
9. Streamline your receipt system
21. Organize your files
40. Set up sinking funds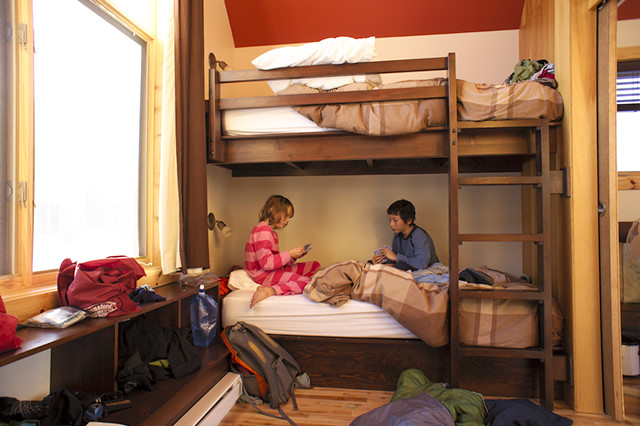 Because we intend to keep downsizing our lives we are digitizing our files, ie: scanning and saving necessary paperwork and receipts that way. We are starting that process this year, from the beginning of 2012 forward.
We don't have a super scanner. So it's a bit slow but really not too bad. We buy less than we used to, we use cash for lots and don't need to keep many receipts for reconciling bank accounts and credit card statements, etc.
I'm an organized gal and I actually love "getting organized" but filing, oh... I've been putting it off since before our move last May.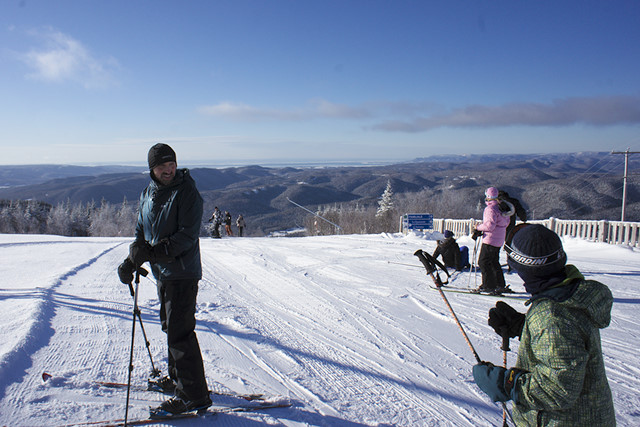 The one financial management project I'm looking forward to doing is setting up sinking funds. I love saving money (not in the coupon or discount sale sense, I like the not spending kind of saving).
I've wanted to set up a sinking funds (within a bank account) system ever since we moved. But the work we've had to banking wise, to set ourselves up to even do this, has been monumental. I do not exaggerate. We are not simple folks in our banking requirements because of the work we do (on-line), where we live (the beautiful boonies), where our clients live (everywhere but here), our house in the states, living three places last year. Yada, Yada.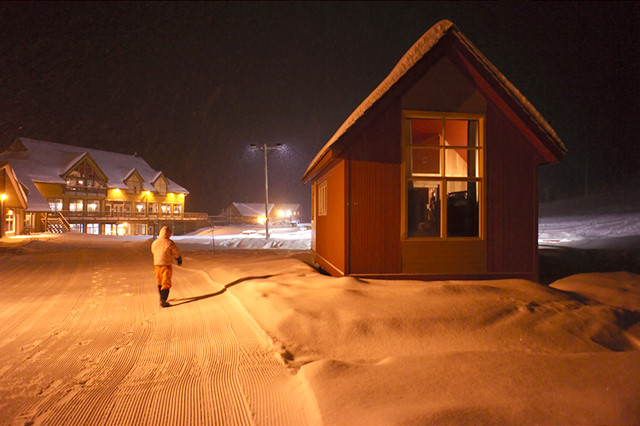 We're making progress, that's what matters.
So that's the boring stuff now let's talk about more interesting stuff - creative projects, making friends and eating well!
The Rest of My Winter Intentions
Launch one of my in-the-works creative projects.  We've regrouped and I have a plan. Some big dreams with small, manageable steps. Stay tuned. FIMBY folks will be the first to know, of course.
Make friends and connect in our community. This goes for all of us. We have already met neighbors and are becoming friends with them (so many people we meet are into backcountry activities so there is a real point of common interest there) but the kids want to find friends their age also, understandable. This is a high priority for me so we are scheduling time for outside-the-house community activities to meet other kids. It's exciting to make new friends.
A house of peace & welcome. Hospitality is one of our gifts and callings. It's been on hold for one year because of the intensity of our move. We are ready and longing to open our home regularly to friends and strangers. This is one way we intend to make friends (the above intention). We have a definite plan of action to make this happen - schedule it on our family calendar. Each Saturday night (and therefore afternoon for cooking) is set aside for hospitality - either giving or receiving. We love nothing more than being invited to someone's home for a meal. For our part, I have a set menu so I don't stress about "what to make". Since we're new here we're mostly inviting strangers - people we meet at the post office, the outdoor gear store. This is how you make friends. You be a friend. It's so much fun to meet new people and share hospitality, our whole family LOVES it.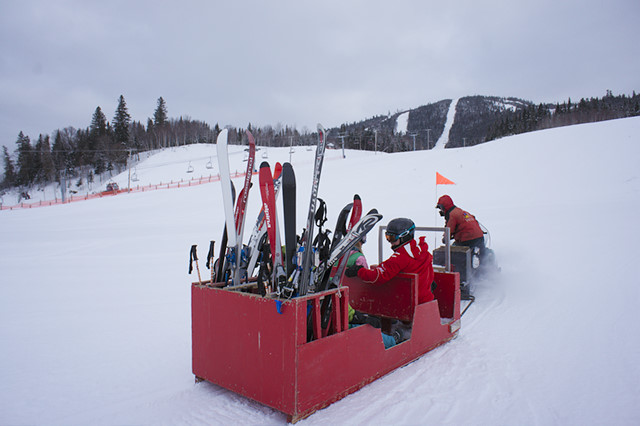 A "Yes!" food culture. Remember my post-Halloween sugar post? Well, that experience - the sugar binge, getting sick, my writing, and your responses - got me thinking. I want food experiences in our home to be all about yes. When the kids ask, "Can I have fill-in-the-blank?". I want my answer to be, "yes!" Of course, there are budget constraints (see next point) but the way to make this possible is stocking healthy food and encouraging kid's participation in the kitchen. Working on that this winter.
Holding the line on the food budget. This is so hard, I don't even know where to draw the line anymore. We live in a northern climate. Food is expensive. Food is foundational to our health. There is a line here I need to walk. And it's challenging. I've been looking at each item we purchase - evaluating its place in our diet to decide if I cut it out, limit what we eat or just accept it as one of our non-negotiable food items (ie: salad greens for lunch). Many of you had great suggestions in the comments to this post and I plan to implement some of those through this year - stocking up in the summer and freezing, starting/joining a buying club, a summer csa share - all of these things I did in Maine. But for winter I have to just hold the line. 
Green smoothies. My goal is three days a week. I actually love them and would make them everyday I just always run out of time. I know - they're easy to make - I just don't want to be in the kitchen all the time. My plan to make this easier is to use easy baby spinach (processed food around here, no greens chopping), and make extra for the next day, unless the kids get to it first. So far, the kids keep wanting to share them (I had given up on them liking green smoothies) so there's little leftover but if I make them really rotten looking - berries and spinach make a nice puce brown color - they tend to stay away.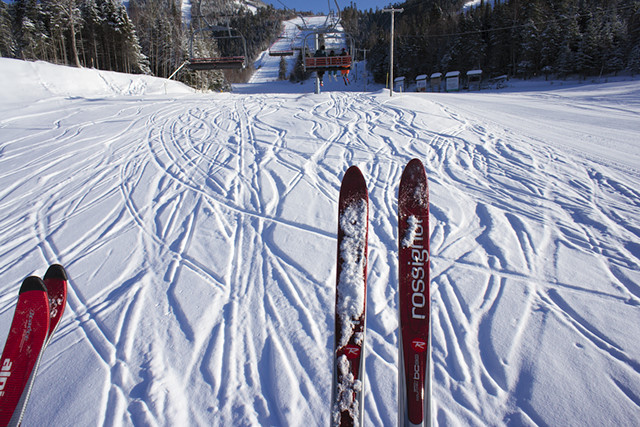 Steady scripture memory & quality reading. I'm so good at starting, not so good with the follow through. I love having lofty, life changing thoughts rattle around in my head (seriously). Lately, I've been consciously turning my attention more to the "good stuff" - quality literature, scripture, and ideas that have the power to transform me and change my life. This means tuning out some stuff to tune in others.
Meals on time. I get distracted sometimes or simply start too late and this affects our afternoon and evening in a negative way. This is very doable and is just a matter of discipline on my part.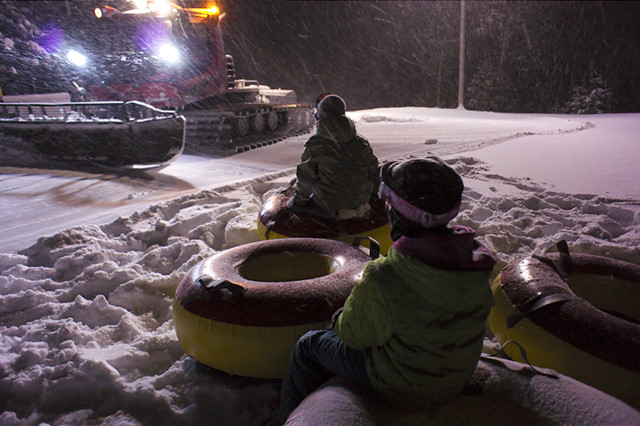 That's about good for winter. On top of everything else I do as mom, homemaker, and homeschooler (smile). I hope to continue my pattern of regular exercise that I started last fall, I've noticed myself slipping a bit in this some weeks.
Very soon I will be posting my five favorite time management strategies because all of these intentions take time.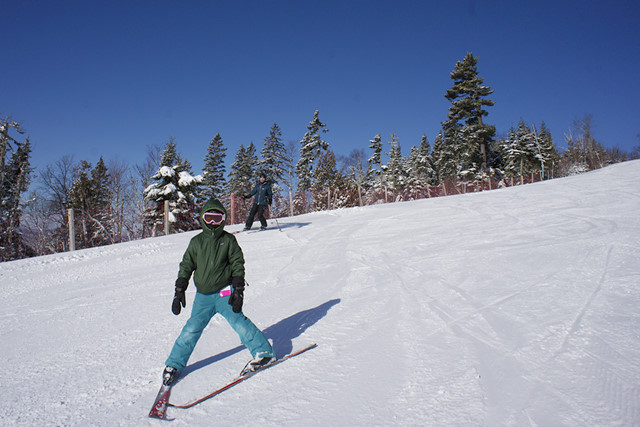 What are your winter intentions? Now that we're into February, how are those going?
Renee Tougas participates in affiliate marketing, including the Amazon Services LLC Associates Program. Whenever you buy something on Amazon from a link you clicked here, I get a (very) small percentage of that sale. See disclosure for further explanation.
You can subscribe to comments on this article using this form.
If you have already commented on this article, you do not need to do this, as you were automatically subscribed.