When Wholehearted Blogging is Difficult
January 21, 2013
I have a whole string of posts lined up for this week. Written, ready to be published. Last week that felt so professional, now it just feels phoney.
Blogging with my whole heart is a tricky business.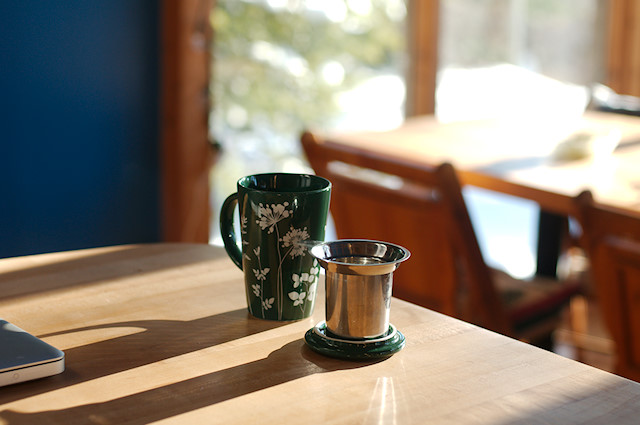 I made a commitment sometime in the past two years (I looked for the post, I can't find it) to write wholeheartedly. To write the way I live. You can find a double meaning in that last sentence. 
FIMBY has always been a family story blog but there are brief chapters and diversions devoted to how-to type posts. I wonder if I wrote those in search for the type of teaching I really want to do. 
That type of writing works for some, not so much for me. Because the thing I really want to share is my life. Me.
Isn't this strange? My willingness to be so vulnerable in such a public space. On bad days, ok today, I wonder, "What is wrong with me, that I would willingly open myself to this? Why don't I stick to how to make soap?"
But most days this writing feels really good for me. It feels like the work I am supposed to do. It is the writing that gets me out of bed in the morning. Eager to wrangle these thoughts into order. It's the writing that mirrors my photography. Remembering the story, sharing the beauty.
This writing comes unbidden, at all times, and I hasten to jot it down in a journal or Evernote, where it sits until I can fill in the gaps, tease out the meaning, edit a whole lot, and publish. If I publish. So very many of my thoughts I never do publish. I think it's disgustingly vain to think all thoughts are worth publishing. They aren't.
Perhaps today's thoughts aren't even worth publishing.
In the end, I love living my life and I love writing about my life. And I love the paths this public sort of writing has led me on. And I love meeting you, really meeting you - talking to you on the phone, helping you with your homeschooling.
I love that the measure to which I have been vulnerable here - the things I share about our family life and journey - opens up the possibility for certain insights and truths to enter your life. Freedom truths. Joy truths. Learning truths. Relationship truths.
I really do love this. Except when I don't. Like today.
Today is when I want to be a technical writer. A how-to-organize your closet writer (here's all I have to say on the subject: own less clothes).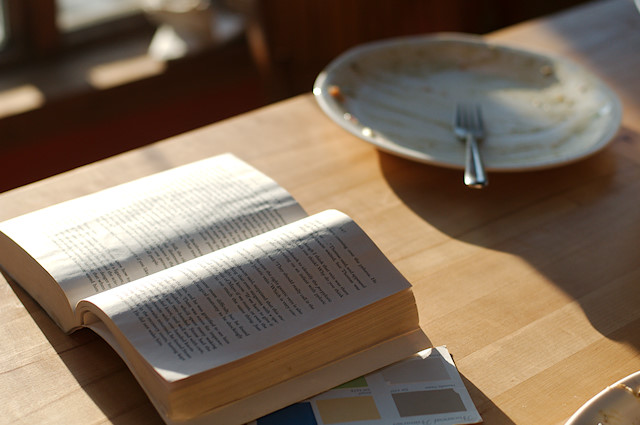 I have a naturally more vulnerable time in my monthly cycle. I don't dismiss this as a PMS "symptom". I think this extra vulnerability is a check for me to draw inward and take special care of my inner life before my cycle turns outward again. This is also a downtime creatively for me.
I believe this is a natural protection mechanism for women, so we don't overextend ourselves. Draining our creative life energy. Our cycle is not a curse, it's a gift.
This weekend, a perfect storm brewed and what is a sensitive time of month is now super-sensitive. Vulnerability to the max. Oceans of tears. A tsunami of self-doubt. I may also be prone to exaggeration during this time. Hard to say. (I am relieved I still have my sense of humor.)
This is the reality of my inner life, in this moment, and all those posts I wrote, at the peak of my creative wave carry an emotional vibe that does not register right now. And publishing those feels false. I can't do it.
And I think (to add insult to emotional injury), "so, this is what separates amateurs like me from the pros." I am not emotionally detached from this space - and I don't intend to be.
I am raw, on edge, and simply unable to post what is in the queue. And here I was feeling so on top of it all, so professional with a line up of posts ready to go. Oh, the irony.
This may mean there will be deluge of wordy posts in the coming week, once I find solid emotional ground again. I do intend to publish those posts. It may feel like a wave of different sort. Too many words, too fast. I apologize in advance. Maybe you can just ride this with me? Like a little bit of surfing.
Renee Tougas participates in affiliate marketing, including the Amazon Services LLC Associates Program. Whenever you buy something on Amazon from a link you clicked here, I get a (very) small percentage of that sale. See disclosure for further explanation.
You can subscribe to comments on this article using this form.
If you have already commented on this article, you do not need to do this, as you were automatically subscribed.