The Whole Foods Market Diet & 30 Day Vegan
February 14, 2011
We've been mostly vegan for ten years. Close friends and family will tell you resoundingly that we are not vegan, they have seen us eating meat and cheese. And it is absolutely true. I love cheese, bacon, and ice cream. But that doesn't mean I eat them often. Which is why I say we're mostly vegan.
A better description for how we eat is mostly plant-based. 
It was Damien's personal health battles with allergies and gut issues, his research and decision making that led our family down this path. These are our basic food guidelines.
There are definite areas for improvement in our diet in the direction of more local, in-season and organic/sustainable. But this is hard since we live in the north and our diet is based on large quantities of fresh fruits and vegetables, nuts, seeds and beans and grains - many of which are not locally available year round.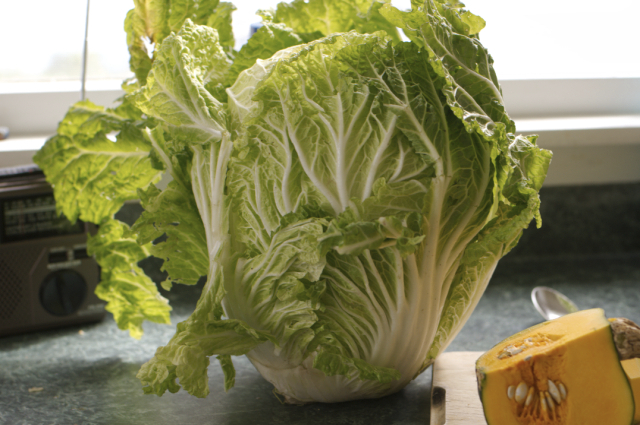 That's a topic for another day... what I really need is a big greenhouse and a full time gardener or a move to the Mediterranean. 
What I wanted to talk about was the Whole Foods Market Health Starts Here food program. As it turns out the diet plan (I don't mean diet in the sense of losing weight but the food you choose to eat) they advocate is the food style our family chooses for health and longevity. 
Does this mean we shop at Whole Foods? Ahem... no. We couldn't afford it even if it was close enough (which it isn't). Instead we shop at a produce stand (this time of year most all the stock is not local), our local farm, two buying clubs, a health food store and once a month the regular grocery store (for toilet paper, pasta sauce & deli olives). 
Just to be clear, this is not some afffiliate marketing program where I advertise for Whole Foods and get compensated. What I'm "advertising" for anyway is their Health Starts Here program which can help people get started on their own road to health, regardless of where they shop.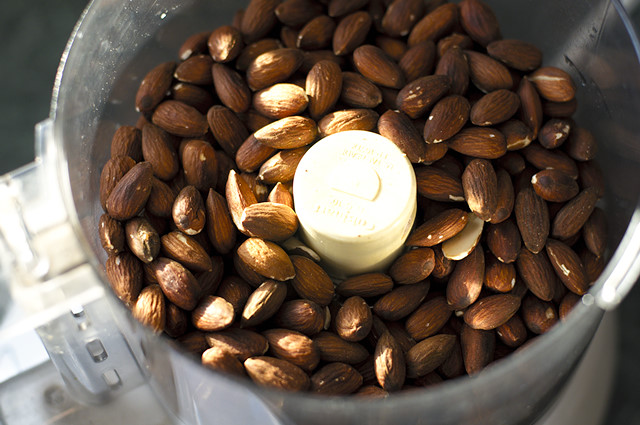 According the program, the Four Pillars of Healthy Eating are: Whole Foods, Plant-Strong, Healthy Fats and Nutrient Dense.
Sounds a lot like what we eat. 
Of course most Whole Foods shoppers don't eat this way and it isn't exactly popular right now (in this climate of traditional, locovore diets) to eschew animal products in favor of vegetables. And quite frankly, if I'm given a choice I sometimes opt for the butter on my bread.
So the store sells what people buy but if you happen to visit a store and walk by the educational table you'll notice all the resources displayed point to plant-based eating. Interesting.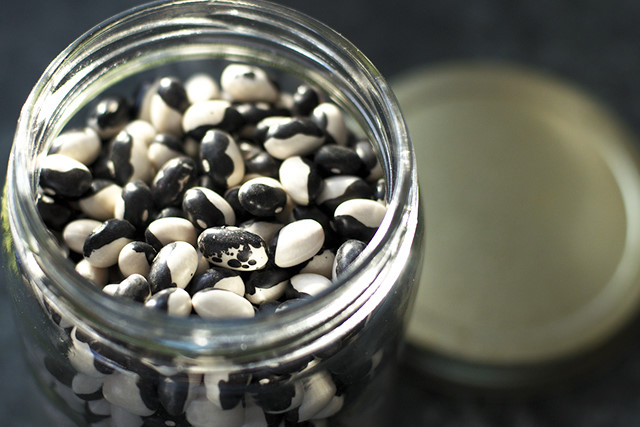 I especially want to highlight their Recommended Books List. Years ago Damien and I taught health courses in our home. Opening our home each week, cooking meals and snacks, teaching people from DVDs and personal experience. Our recommended reading and resource list had the same authors and books you'll find on the Whole Food's website.
I haven't read all the books on that Recommended Books List but here's a few I've read in recent years and learned a great deal from:
~~~
Imagine my serendipitous delight to discover, just today, that Heather @ beauty that moves (one of my favorite bloggers) is offering a 30 Day Vegan online workshop. It was so "coincidental" that as I was working on this post she announced her course, "a cleansing whole food online workshop, a tasty journey of healing and possibility".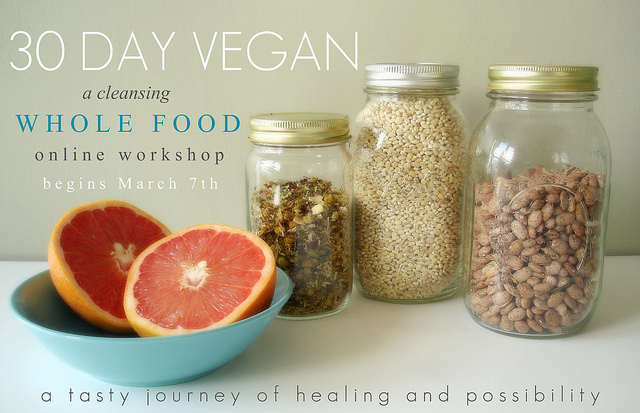 Wow. I couldn't believe it. The very stuff I have been writing and thinking about sharing with you all offered as a hands-on course.
This is so much better than a website to visit or buying a book, this is:
access to a private blog with twice daily postings (wow, that's a lot of writing!)
access to Heather as a wellness coach
twice daily encouragements in your inbox
recipes, recipes, recipes! Simple, Whole Food, Vegan (yippee!)
and more
I'm signed up.
I need some fresh encouragement in my personal health journey and as household menu planner and cook. I need new recipes and inspiration to get me through this last bit of winter. And if you've followed Heather's blog at all you know she is such a gentle and kind teacher.
If you have been dipping your toe in the edge of vegan eating or simply looking for inspiration for healthy, plant based meals I heartily recommend 30 Day Vegan.
I can't wait to start. I need this breath of fresh air in my diet and kitchen. 
How about you? Where are you at in your healthy eating journey?
Renee Tougas participates in affiliate marketing, including the Amazon Services LLC Associates Program. Whenever you buy something on Amazon from a link you clicked here, I get a (very) small percentage of that sale. See disclosure for further explanation.
You can subscribe to comments on this article using this form.
If you have already commented on this article, you do not need to do this, as you were automatically subscribed.